Man! Do you ever have a day when you wake up more physically tired than normal? I just wanted to sleep all day today! lol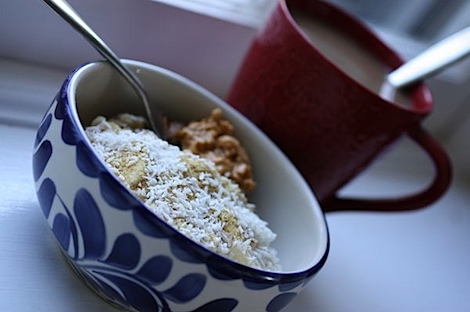 I slept in a bit today but still made time for breakfast. It's the most important meal of the day, afterall!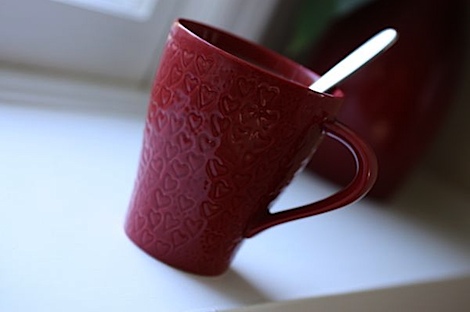 Nice, hot, cozy coffee.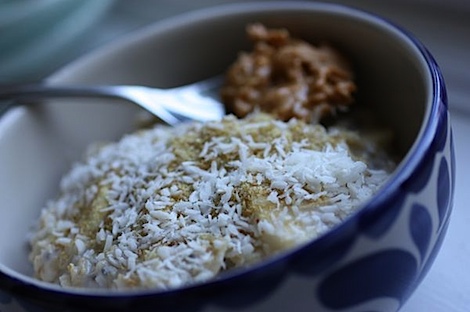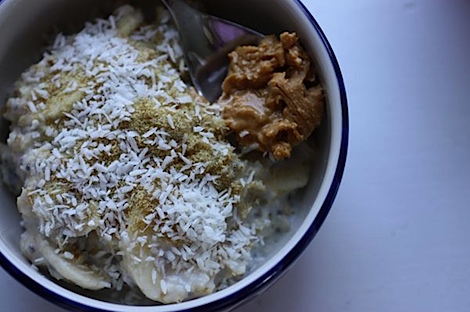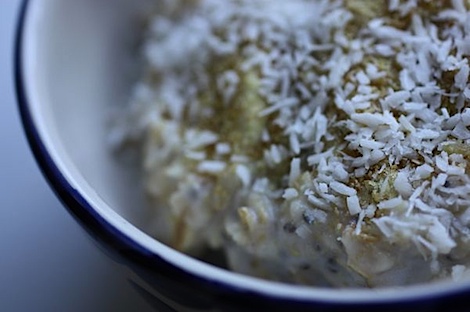 Stovetop oats: extra thick oats, 1/2 water, 1/2 milk, chia seeds, half a sliced banana (other half went in the freezer for a smoothie later), ground flaxseed, coconut flakes, and a small spoonful of Barney Butter.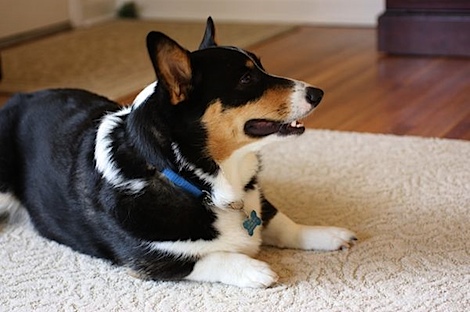 Bailey rushed into the kitchen earlier today than yesterday. He was in the living room and as soon as he saw me peeling the banana, he came rushing in! 😆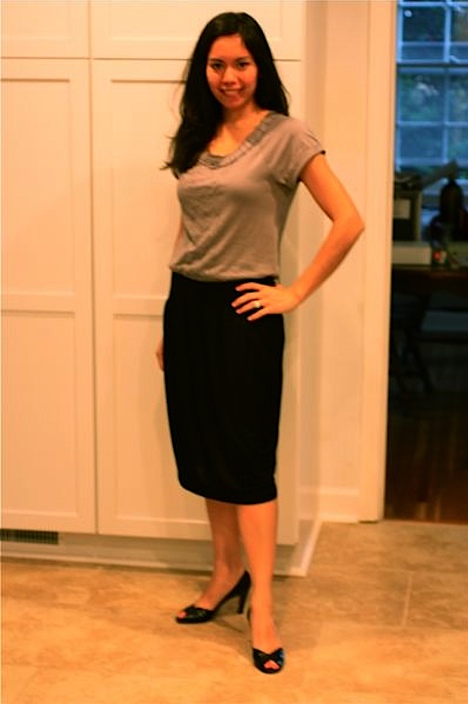 I must have been inspired by the pedi yesterday because for some reason, I felt like dressing up. I usually don't wear skirts because it gets so cold in the office, my bare legs become un-bare-ably COLD! Like, don't make me bust out my leg warmers cold (click)!
I must have spent too long sleeping in, dressing up, and enjoying breakfast because I was running pretty late by the time I finally left home and I rushed out the door in a frenzy!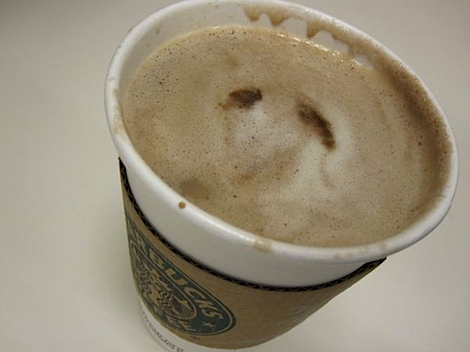 We had a fire drill early this morning, so my co-worker and I took the opportunity of being trapped outside of the office to get Starbucks. Since I already got my coffee fix on Starbucks Monday, I opted for a tall soy hot chocolate. These things are so addicting!
Plus, most days, I try to keep my coffee intake to just one cup. If I think I need more caffeine, I try to get it via hot tea, like yerba mate.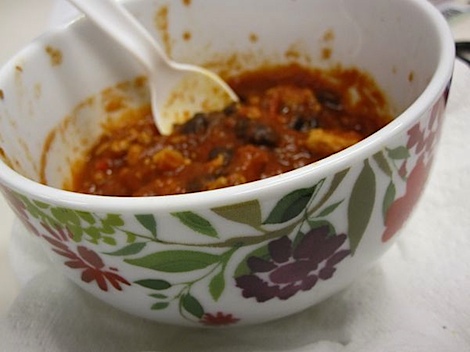 Lunch = more leftover turkey chili.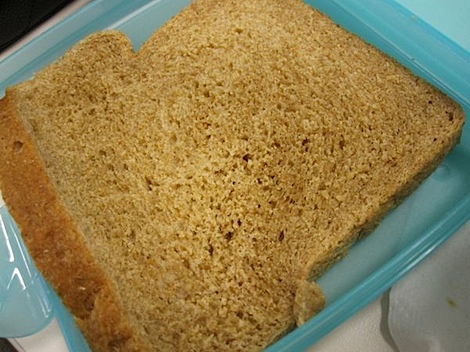 Another piece of honey WW Great Harvest bread. Gotta have my carbs!! 😉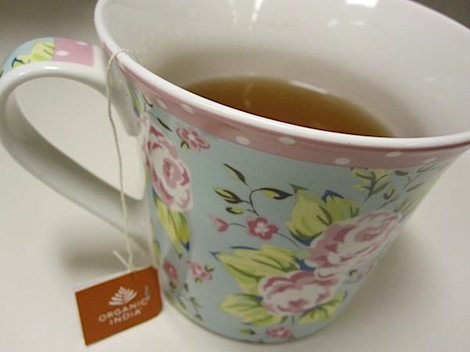 Tulsi tea in Chai Masala. This flavor is not my fave – I much prefer the Indian Breakfast!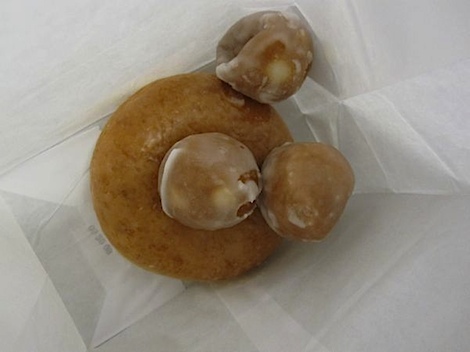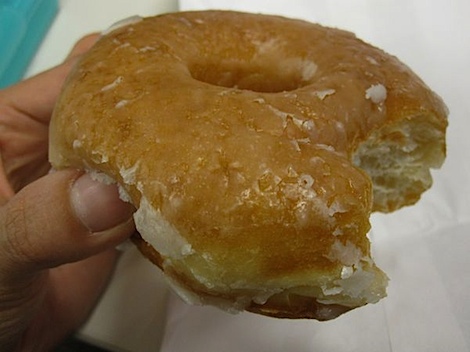 Hubby tried to cheer me up after my frantic morning with a sweet treat – local doughnuts. Nom nom nom!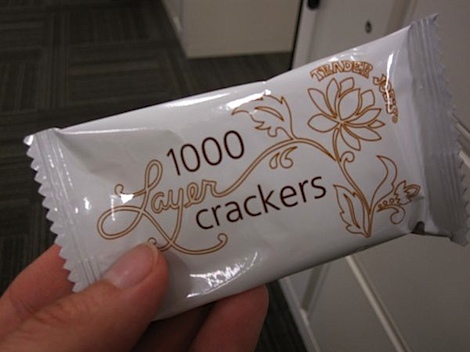 And since I had to stay late to make up for coming in late – I had a couple 1000 Layer Crackers from TJs to snack on.
***
I left work in a bit of a daze, still sleepy and tired from the long work day. I hate leaving work with no plan of what to eat for dinner and no idea of what I'm in the mood for.
I ended up meeting hubby at Earthfare. I thought about getting groceries, but I caved at the thought of an easy cafe dinner.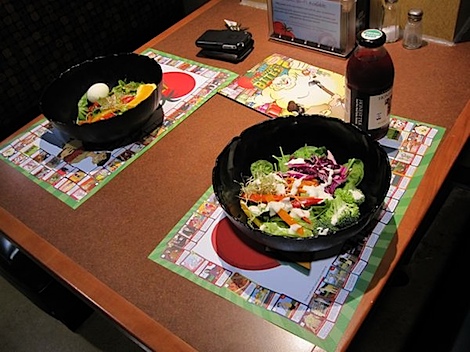 Turns out it was kids night. There were kids and balloons everywhere!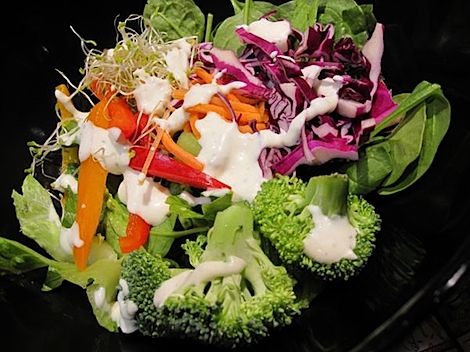 I started with a salad – spinach, romaine, broccoli, purple cabbage, peppers, carrots, sprouts. I put Ranch dressing on the salad because I didn't feel like eating any of the others. I wish they had more options!
Oh and I found a BUG in my salad!!!! 🙁 I only got to eat half my salad before getting grossed out by the icky bug.
Luckily, I had more food…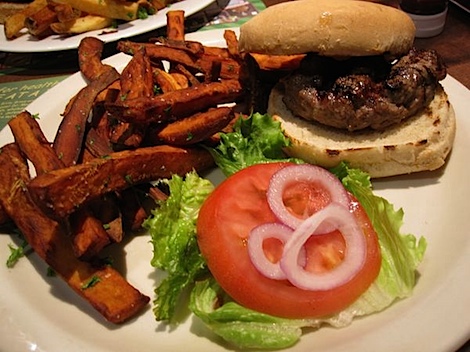 A kid's Earth burger with sweet potato fries – lettuce, tomato, onion, ketchup.
Honest Tea – Black Forest Berry Review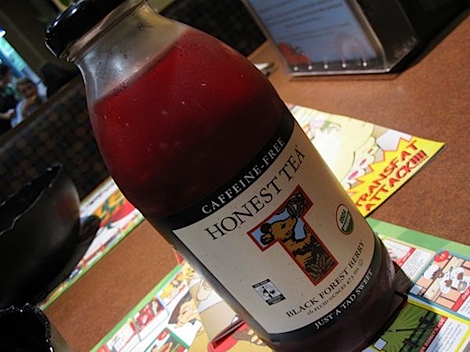 I selected a caffeine free Honest Tea to drink in Black Forest Berry. I liked how the label said "Just a tad sweet" and that it was. It was perfect! It's so hard to find things that aren't overly sugary…says the girl with the biggest sweet tooth…I know! I like sweet things, but necessarily things that are overly sweet…if that makes sense.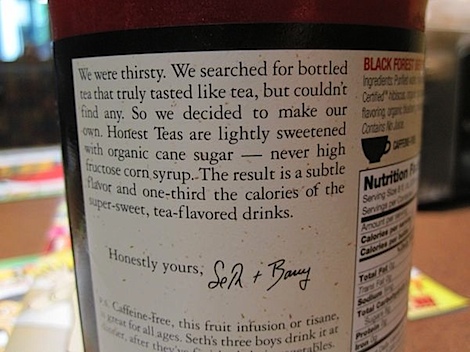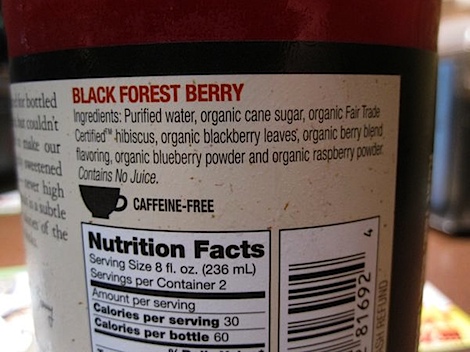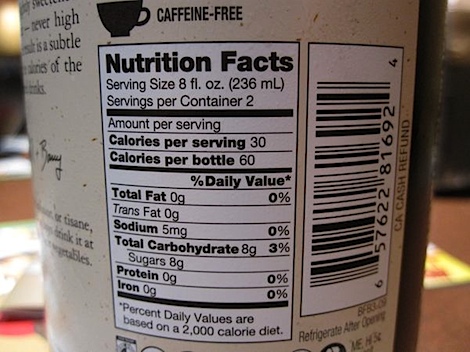 I really liked this tea…A LOT! I loved the gentle flavor of the tea and the lightly sweetened taste. The ingredient list was nice and readable and pretty short, too. And, like the label says, this stuff really does taste like tea! I wonder if I could get it in my OpenSky shop…hmmm?
Nice nutrition info!
Oh, and they had the COOLEST comic book at Earthfare – something to inspire the kiddos to eat healthy! LOVE!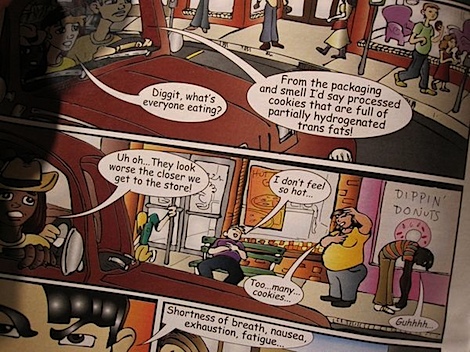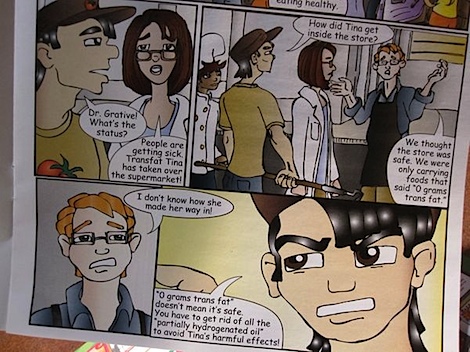 Today's comic was about how bad trans fats are and what to look for to ensure you don't consume any, even when the package says "0 trans fat".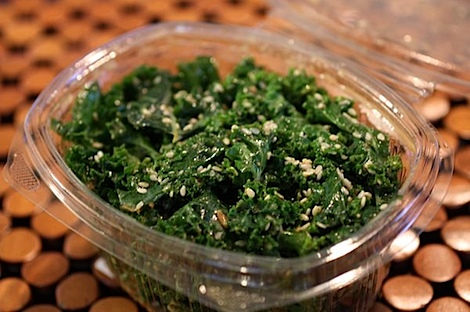 Since I didn't get to finish my salad, I took some marinated kale home. Unfortunately, the recipe was different today and the sauce was too strong! I ate a lot of it, but I think I need to mix it with some rice or beans or something tomorrow. Maybe I'll do that for lunch?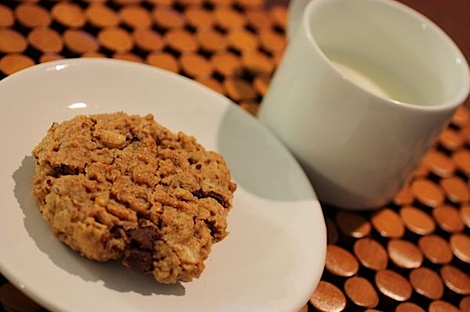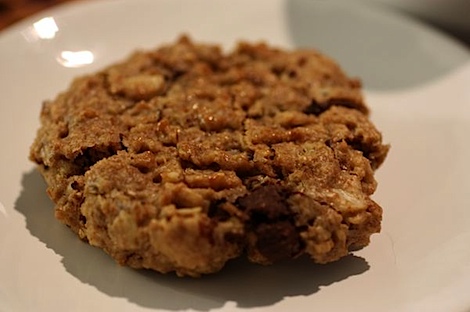 And of course this sweet tooth couldn't resist one of those delish vegan whole wheat chocolate chip cookies for dessert with a wee bit of organic 2% milk.
Yea, my sweet tooth was in high gear today! 😆
Anywho, I'm still super sleepy, so I'm hoping to go to bed early tonight.
Ima gonna catch the latest Housewives of NY and maybe a DVR'ed Cold Case. G'night!
Reader Question: Do you feel guilty if you have 2 desserts in one day? Surprisingly…I don't feel guilty at all about the 2 I had today. I don't want to make a habit of it, but I don't think it's such a terrible thing.