So happy this morning! I got to use the handmade bowl I picked up at the art show this past weekend for the first time!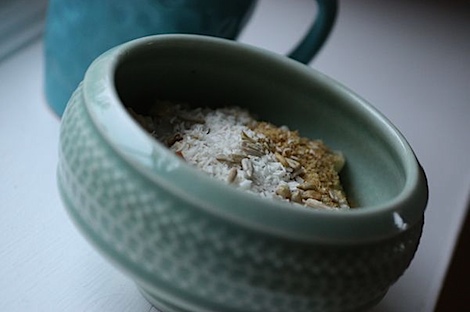 I know it seems silly to pay extra for a handmade bowl, but I'm all about positive energy and surrounding yourself with things you love. Anywho, I could have worse habits or buy far more expensive things, so I think this is fair.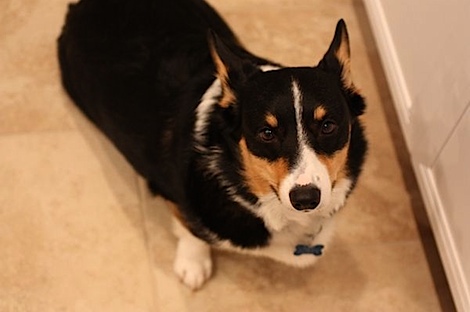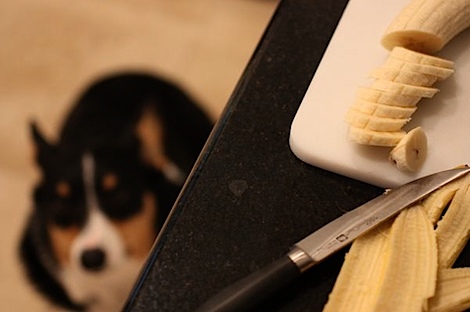 Does any one else's dog come running at the sound of the knife hitting the cutting board? Every morning, Bailey will be in some other room and as soon as he hears the first "clunk" of my knife hitting the board, he comes ruuuunning in! We hardly ever give him human food, but I will give him the end piece of the banana because I don't like it.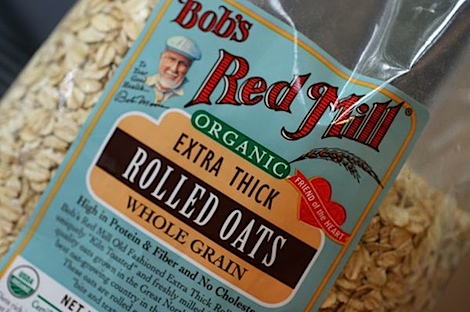 And we re-stocked our oats – Bob's Red Mill this time around – extra thick rolled oats.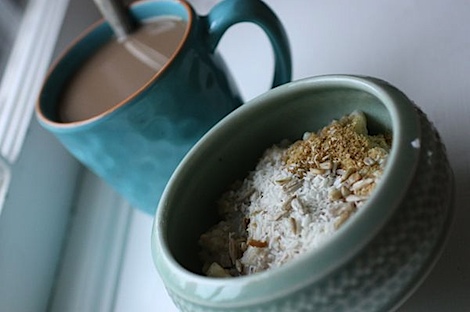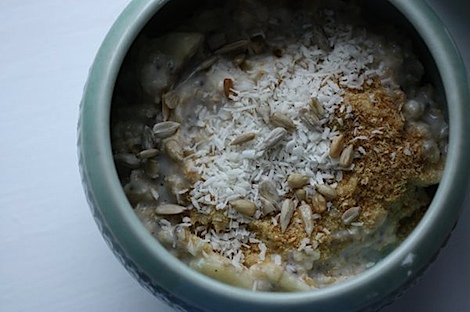 But back to my fabulous bowl…I had so much fun using it this morning for my breakfast: stovetop banana oatmeal with chia seeds, flaxseed meal, coconut and sunflower seeds.
Great start to the day! I can't believe I ever used to skip breakfast. Nowadays, I just can't miss my breakfasts. It's too important and gets me started on the right foot.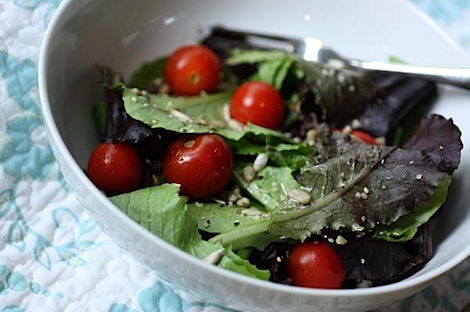 For lunch, I started with a organic baby romaine salad with organic cherry tomatoes, sunflower seeds and hemp seeds. Drew's Italian dressing on the top.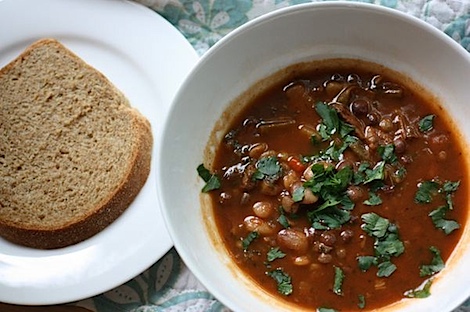 For lunch I had some bean and beef soup with some fresh-baked Great Harvest honey whole wheat (hubby picked it up today).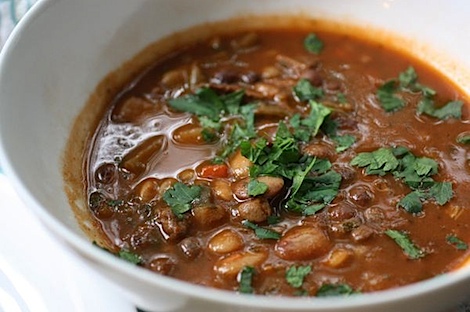 I got the soup from my mom. She sent me home with some this weekend – she always gives me frozen homemade soups, which I love!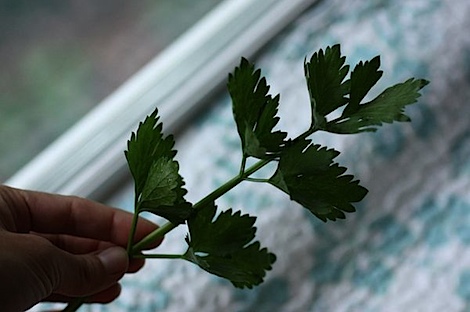 I got the parsley from my mom, too. She hooked me up with a pot of it and I've got it just outside the house. Nothing like fresh herbs to liven up food, eh?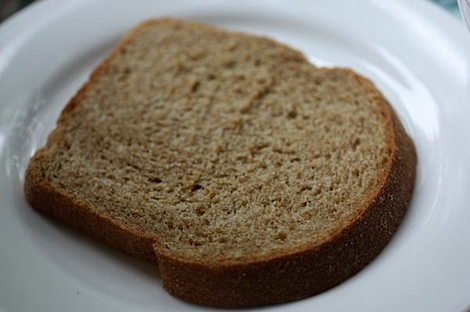 I had the bread straight up. No need to play around with fresh-baked bread. It's so tender and luscious. Mmm. My only disappointment was that we didn't get Flax Oat Bran. I haven't had any in forever and I swore I saw FOB on the menu for today! Hmm.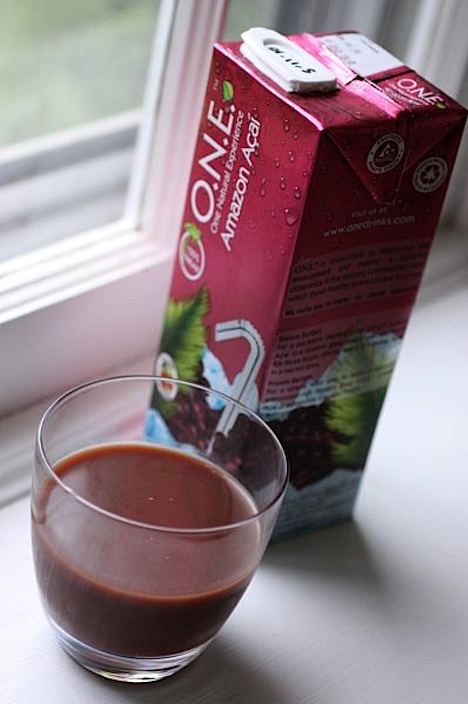 I broke into the O.N.E Amazon Acai juice for lunch.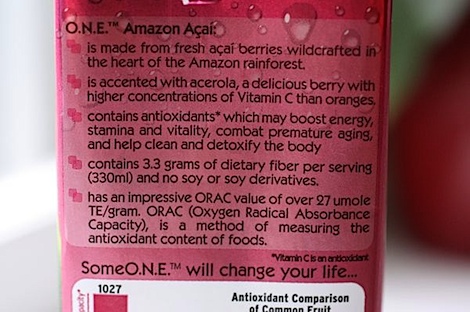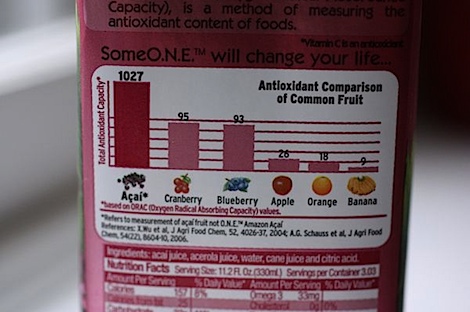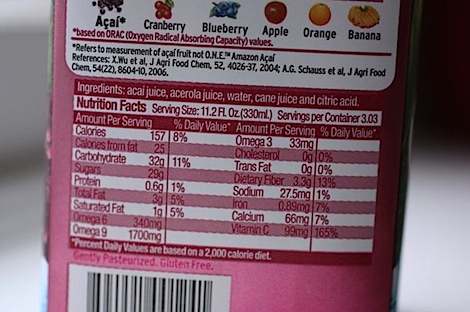 Nutrition & Info.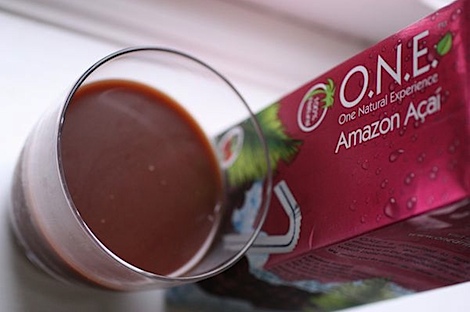 The juice wasn't what I expected. I guess because it was sold next to the coconut water, I thought it would be more like it – lighter in color and flavor. This stuff was pretty good – not too sweet. It had an odd scent to it, but it tasted nice.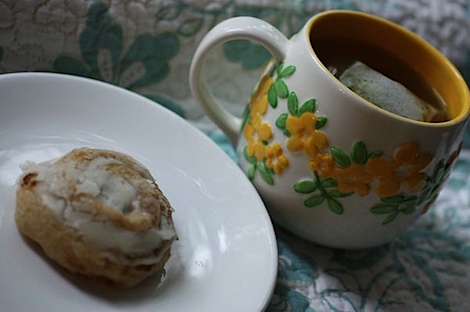 Thanks to hubby I had a lunch dessert – a GH mini cinnamon roll with some yerba mate tea.
***
Vega Whole Food Vibrancy Bar in Chocolate Decadence Review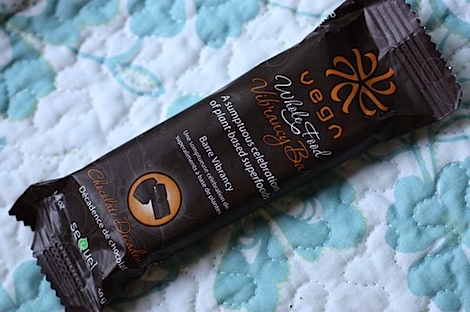 I decided to try out the Vega Whole Food Vibrancy Bar in Chocolate Decadence (*).
According to the web site, each Vibrancy bar contains:
* 17.5g of sprouts, rich in enzymes and phytonutrients
* 10g of raw protein for easy digestion
* 4g of Omega 3 and 6 essential fatty acids
* 5g of soluble and insoluble fibre (20% of RDI)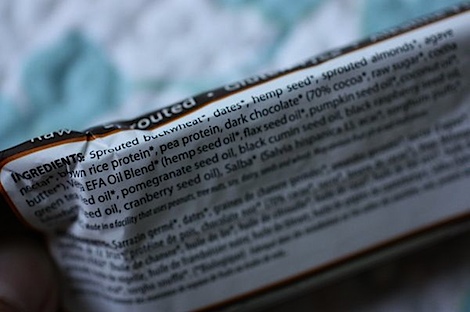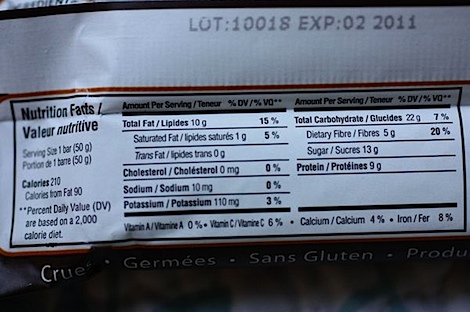 Nutrition etc. I love the ingredient list. It's a bit long (for M Pollan fans) but the contents are great.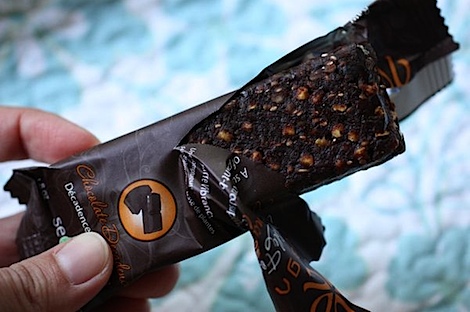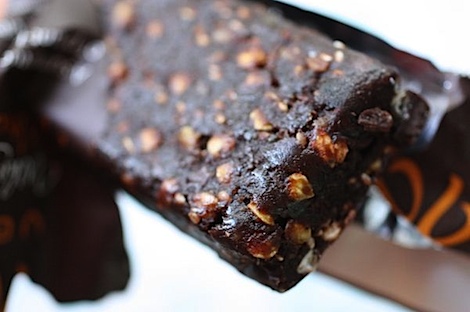 The bar texture reminded me a bit of a Larabar with more texture and pieces of cacao nibs tossed in and a slightly grassy flavor. The chocolate flavor reminded me of a cross between cacao nibs and super dark chocolate. I think newbie health food bars may not enjoy this bar as much as they may like Larabars, etc. but I really liked it. Plus, I thought the bar was a great pre-workout snack and gave me a nice boost of energy for class.
***
Speaking of class, tonight I had another fabulous hour of ZUMBA!!! 🙂
I got to lead another song all by myself for the class – Jai Ho! Jai Ho is the first song I ever mirrored in class and it's definitely the one I know the best. I can't wait to branch out and try some others, though! Time to practice, practice, practice!
***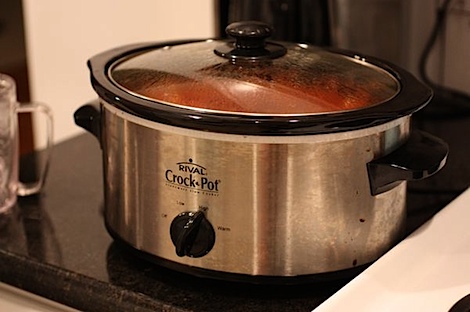 I came home to a yummy-smelling house thanks to some prep work by hubby. He made a turkey chili! Props to him for taking the healthy path with the turkey!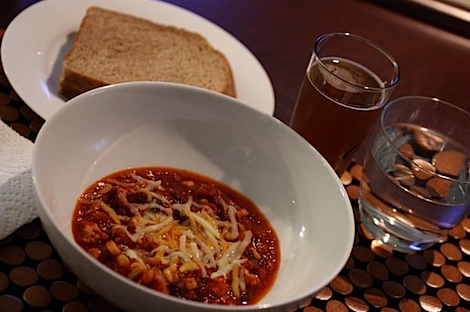 I was going to get some cornbread on my way home (since I adore cornbread and chili together), but when I remembered we still had more fresh-baked bread, I figured I'd take advantage of the freshness factor and enjoy another slice straight up.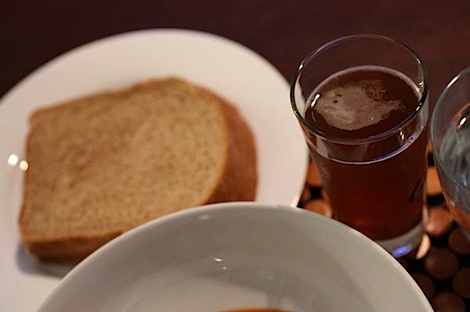 I also had a cup of some of hubby's home brew. His competition is this weekend and I can't wait to see how he does!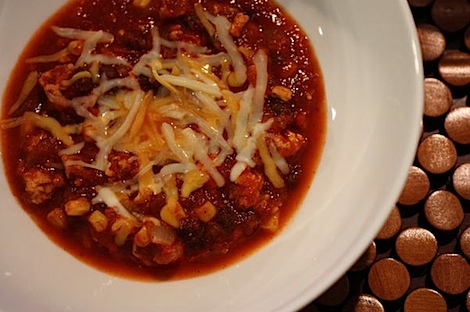 As for the chili – hubby did an excellent job! It tasted great! We topped ours with just a bit of shredded cheese. I had two small bowls and felt great. Besides the achiness from class, of course. Phew! It's been awhile since I've done two days of classes back-to-back, but it's a good kind of hurt. 😆
I had a mini bowl of Galaxy Granola for dessert. Ahh…ok catching up on The Hill and The City and then I'm off to bed. Have a great week everyone!
What are your favorite chili toppings?