Nothing like dancing in the morning to put you in a happy mood for the rest of the day, right?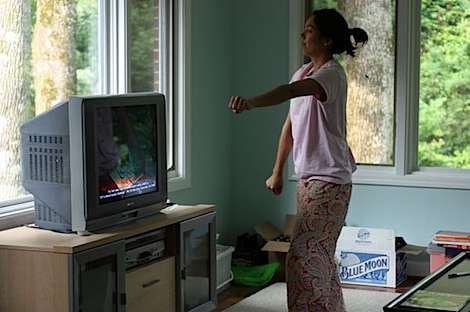 I have some new songs I'd like to learn how to lead, so I try to practice them every once in awhile when I have a free moment. I thought going over one this morning to wake up and get my blood flowing was a good idea. I think it was! I'm doing Break Your Heart by Taio Cruz. 😉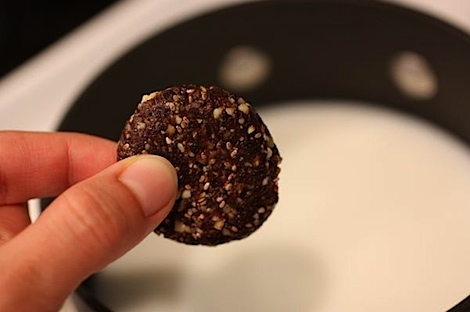 We need to do some serious grocery shopping, produce-wise. With a shortage of fruits in the house, I decided to make some energy bite oatmeal using an Energy Bite I had stowed away in the freezer.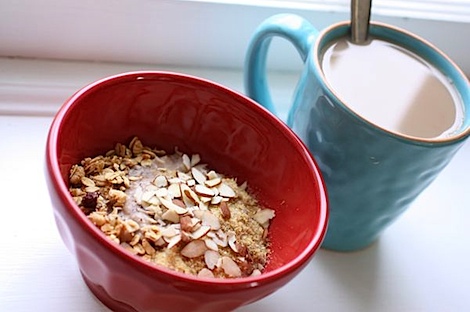 Coffee + oatmeal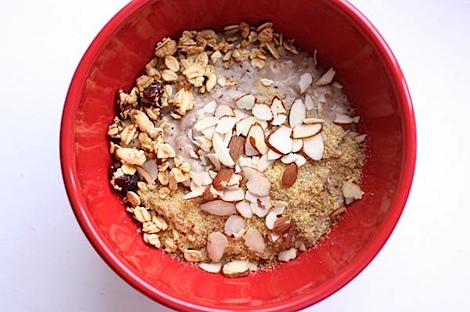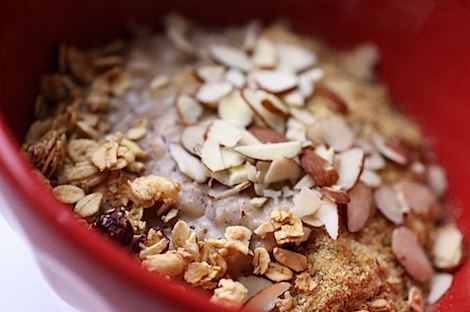 Other ingredients: 1/2 milk, 1/2 water, chia seeds, sliced almonds, flaxseed meal and Galaxy Granola (*).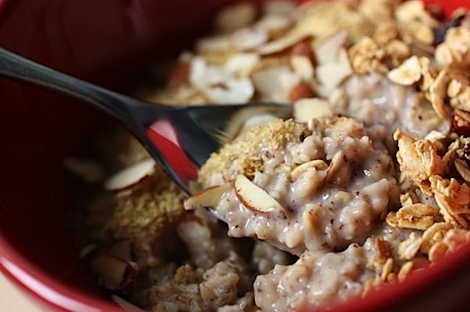 So cozy, so perfect in the morning!
I got to WFH today, which means better than normal eats.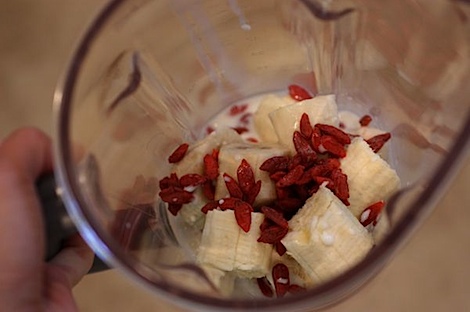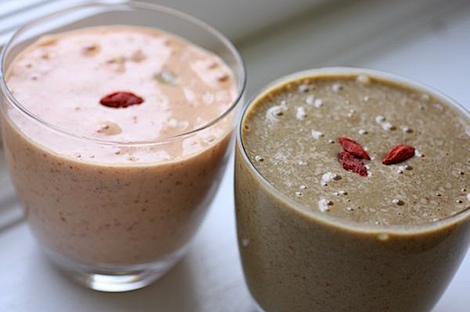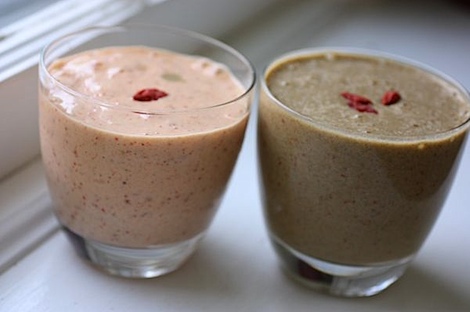 I made me and hubby Goji Berry Banana smoothies (2 frozen bananas, small handful dried goji berries, milk till consistency was to liking).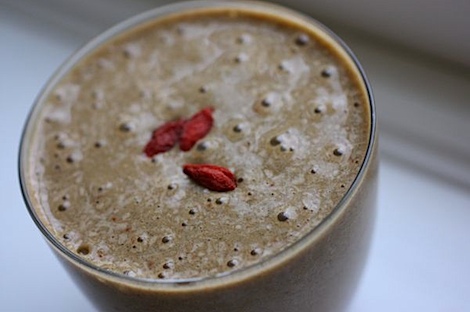 His was prettier because I added some green-colored Vega Health Optimizer in vanilla chai to mine.
Mine tasted darn good, though! I thought it tasted like frosting!!!!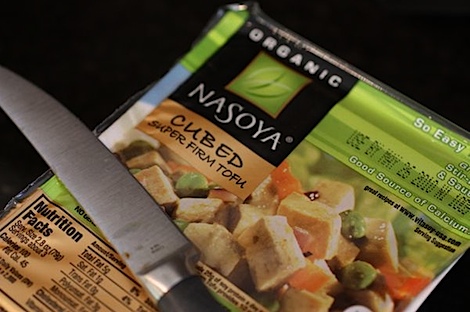 I cooked up some tofu for lunch. Nasoya cubed – so you don't have to press it.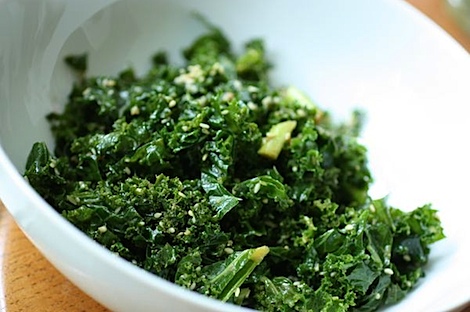 I chopped up my marinated kale from yesterday (still too much marinade!) and set it on a paper towel to soak up some of that extra marinade.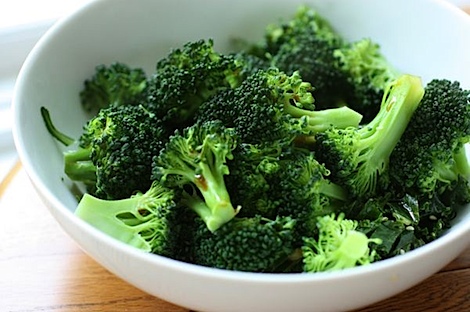 I topped it with some steamed broccoli.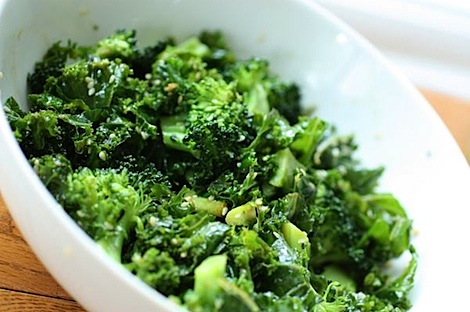 And I hoped the bland broccoli would help balance the overly flavored kale. It worked out pretty good, but I still prefer my broccoli with just some melted butter.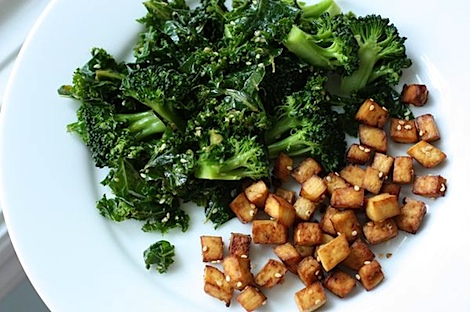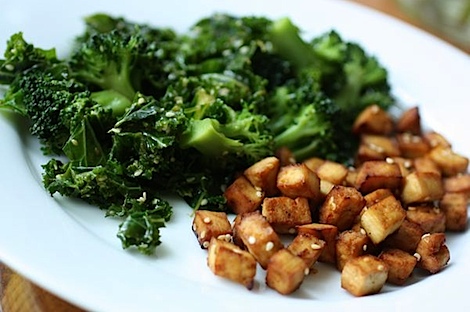 Lunch was pretty fab, though it was on the light side.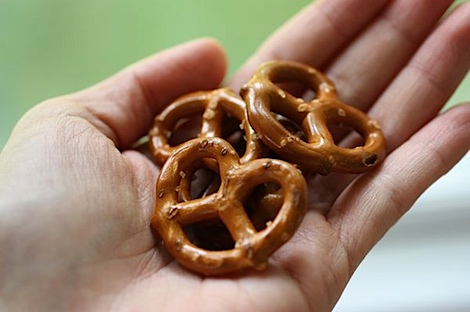 I carbed up with a couple handfuls of pretzels…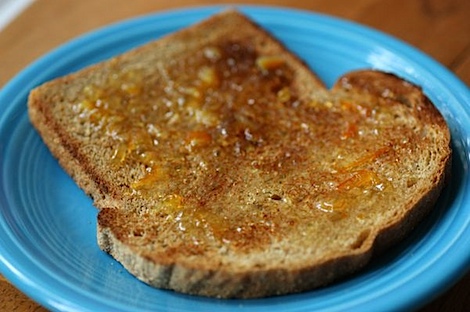 …a piece of orange marmalade toast…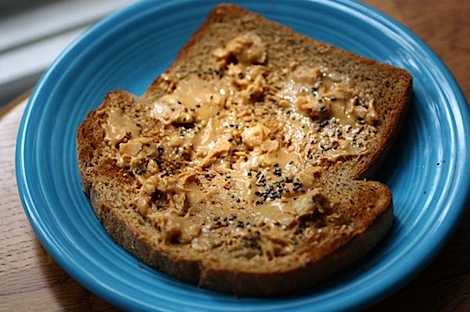 …and a piece of Barney Butter toast with chia seeds. Yea…I like toast. A lot! 🙂 It helps when you're short on time and need groceries. 😆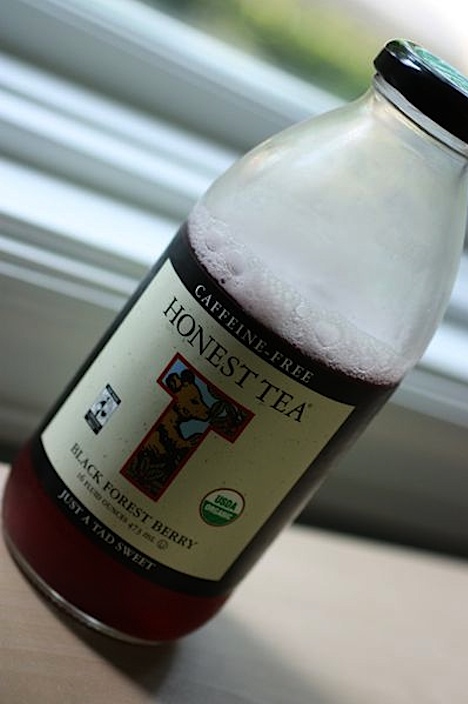 I also got to finish my Honest Tea today – this stuff is yum-o!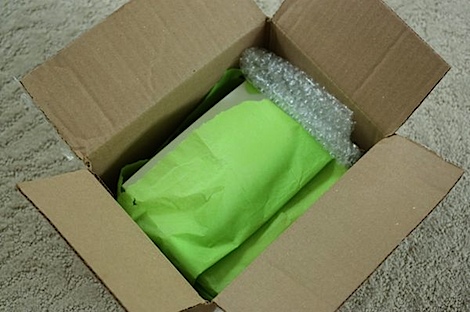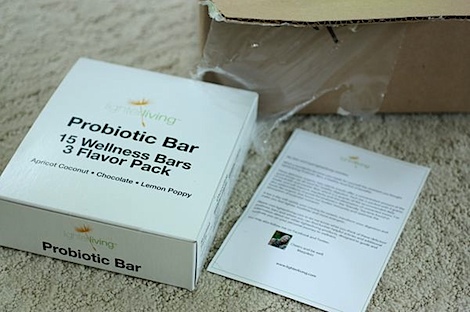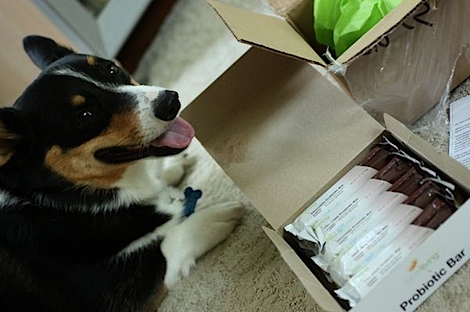 I got a cool sample in the mail today: Lighter Living Probiotic Bars (*). Neat-o! I like how these seem to be a non-dairy source of probiotics. I mean, Id need to look at the ingredient list again (I think they have a yogurt topping), because they might contain some dairy, but it's not like you have to eat a cup of yogurt for the beneficial probiotics. The ingredient list is almost (if not) all organic and looks to have some good stuff, including dates as the first ingredient. I love dates!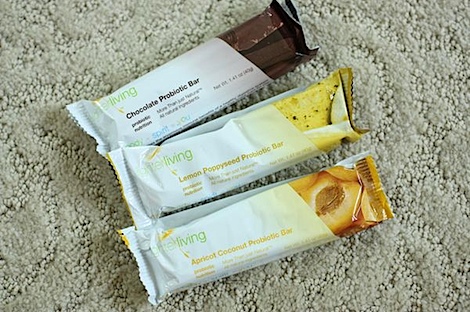 I got 3 different flavors: Chocolate, Lemon Poppyseed, Apricot Coconut. They all sound amazing – I can't wait to dig in!
DIY De-Constructed Zumba Top
I took a cue from my Z Life Magazine and decided to go a la Tanya and cut up a tank top. Since this would be my first cutting experiment, I decided to test out something on the cheaper side. Unfortunately, the cheapest thing I could find was an $8 tank top from Target…too much money to throw away in the event my cutting experiment failed, but it turned out okay. Woohoo!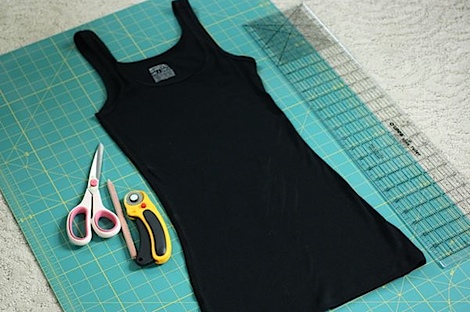 I gathered my materials – tank top, scissors, rotary cutter, chalk pencil, mat, guide.
I actually put on my tank top so I could see how far up the side to start making cuts and where in the front to do the diagonal cuts. I eyeballed some marks with my chalk and figured I'd clean them up once I could use a straight line.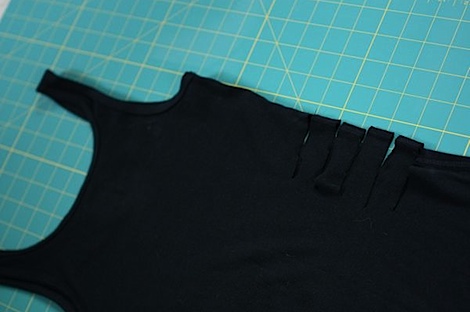 First, I cut some slits down the side. I made 5 cuts, each measured 1 inch apart.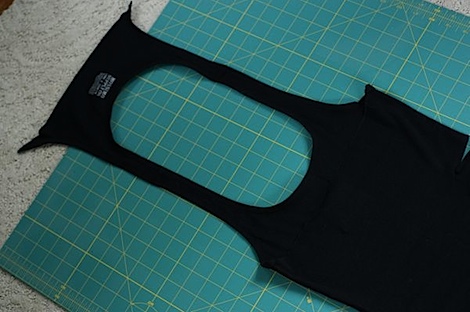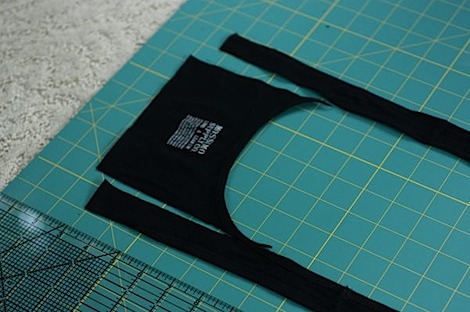 I decided to convert the tank top to a halter top. You can check out this tutorial (click) to see how I did this. I basically went straight along the top of the back.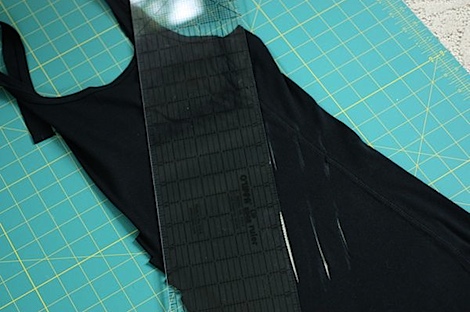 I did the diagonal cuts – drawing the lines, then making the cuts. I spaced these by an inch also. It seemed to be good spacing for the cut lines.
I did 2 rows of the diagonal cuts – a lower section of 3 and an upper section of 3.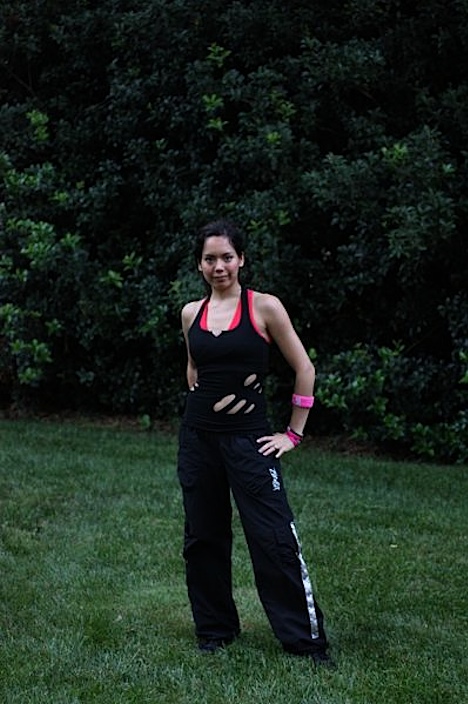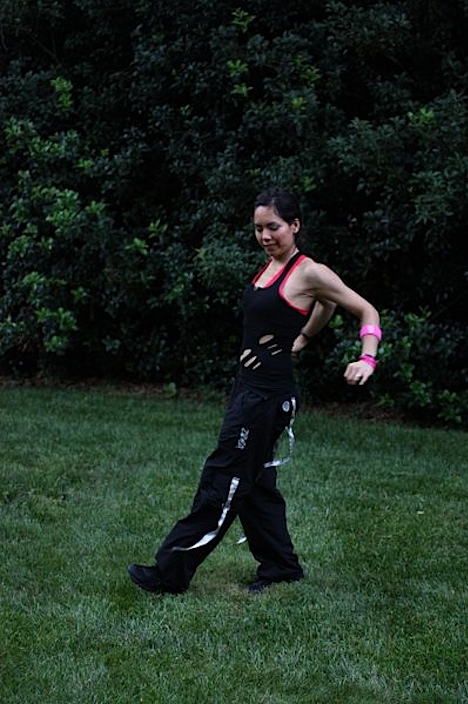 Guess I should have gotten some photos in class, eh? Oh well, these will have to do.
Vega Sport Pre-Workout Drink Mix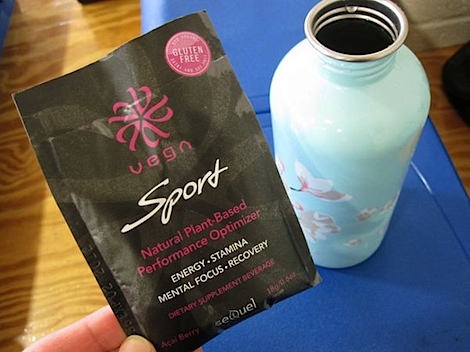 I tested out my other Vega Sport Natural Plant-Based Performance Optimizer today. This one was the same as the other, but a different flavor – Acai Berry.
I actually have a really fun experiment/case study/test planned with this stuff…details soon!
Here are some photos of the packaging for the curious: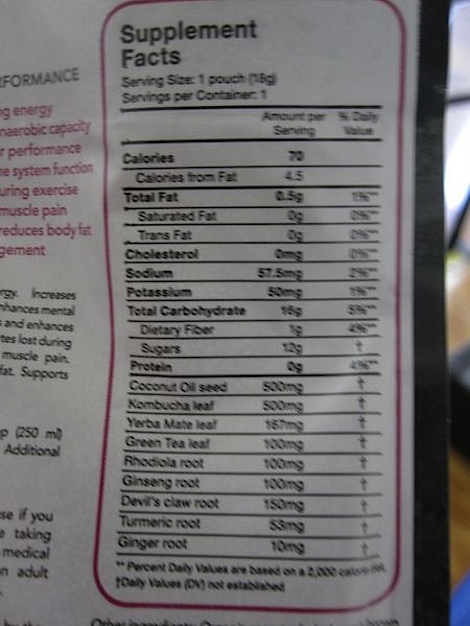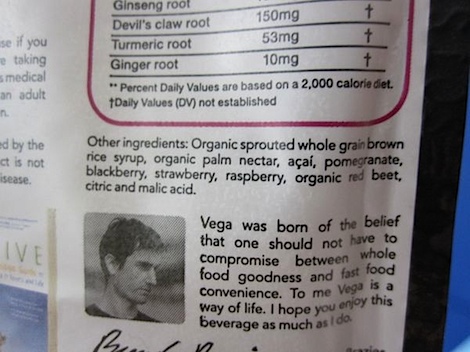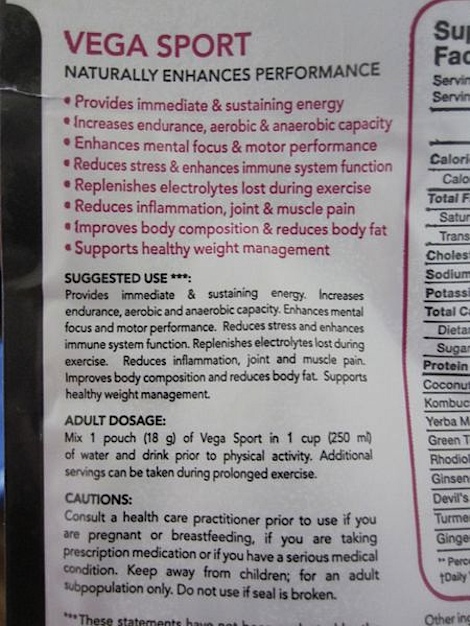 I swear this stuff really works! I think I need to buy a jug! Can't wait to see how my experiment with this product works out.
Oh and I definitely prefer the Acai Berry flavor to the Lemon Lime. The Acai was less grassy and more berry-licious!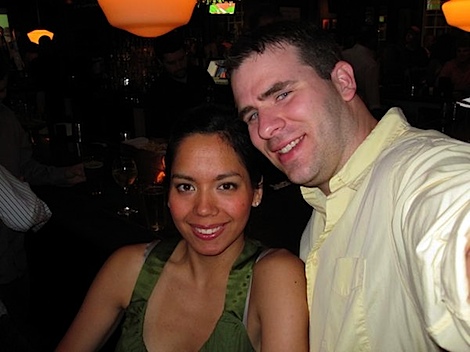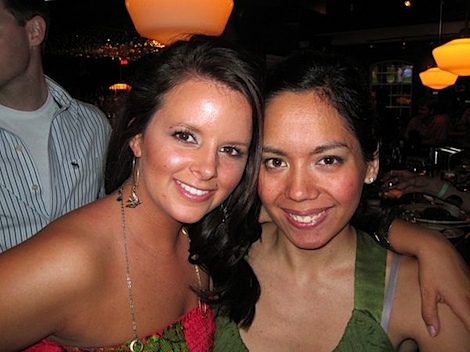 Hubby and I went out after my workout to see my friend Dana. I wore too-tall heels when I should have worn flip flops or something. I have more fun when I can walk easier. 😆 Though we didn't stay out long, it was good to get out and see our friends!
Hmm…now…what to eat for tomorrow morning? Is it sad that I'm already thinking about what yummy things I can eat for breakfast? I think not! 😉
Reader Question: Are you more concerned with how you look or how comfortable you are when you go out (with friends, for dinner, etc)? Which is more important – fashion or comfort?
Bonus reader question: Do you have any de-constructed DIY tops like my cut-up zumba top? Send me your photos! thechiclife at gmail dot com. The cutting bug has caught me and I'm itching to snip up another top soon…I need inspiration!