Wow, my back-to-back 2 days of zumba have officially kicked my hiney! The funny thing with zumba is though I'm super tired today, I can't wait to go back to class! I have so much fun! I was tired today…lol. Not too tired to eat, though! I may or may not have hit the snooze button 10 times too many, but I still made time for breakfast.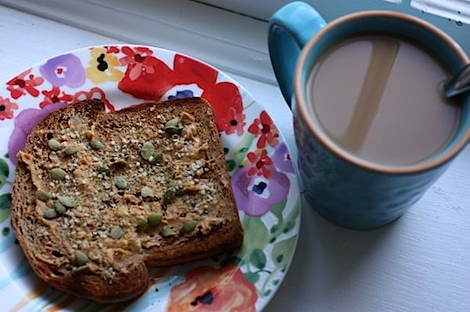 Power Toast and nice hot coffee.
Speaking of Power Toast, have you seen my latest poll?
[poll id="4″]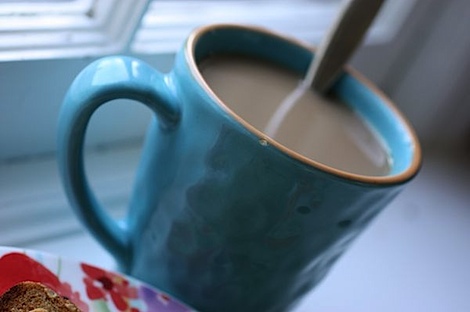 Besides the caffeine, I love the comforting feeling of hot coffee.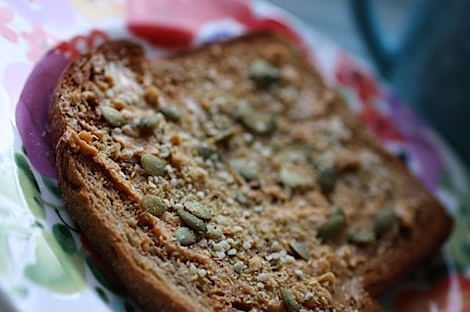 Power Toast toppings: Barney Butter, pepitas, flaxseed meal, and hemp seeds.
Have you tried hemp seeds yet?! They're the new chia!
***
Work is extra stressful this week. Thank goodness for good food and hot teas to help calm my nerves.
I had some yerba mate this morning.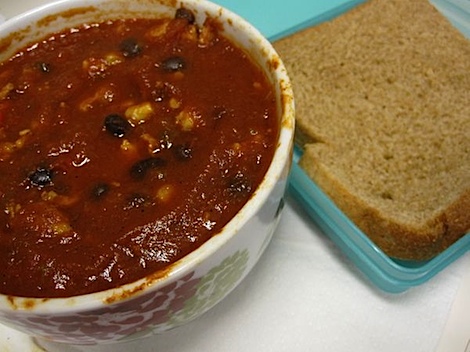 Leftover turkey chili (thanks hubby!) with some Great Harvest honey WW bread on the side for lunch.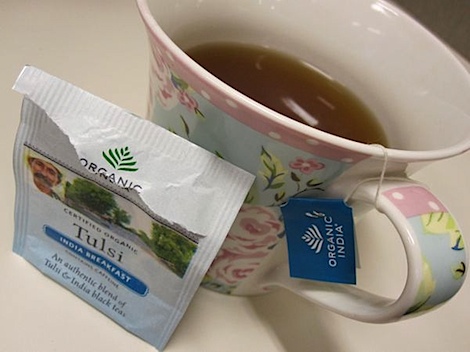 Tulsi tea in the afternoon.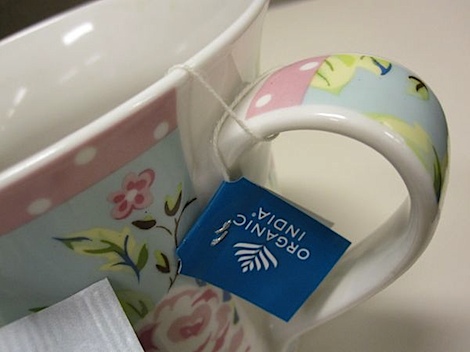 Check out this tea bag trick – just wrap the paper/string around the handle to keep the bag from falling in.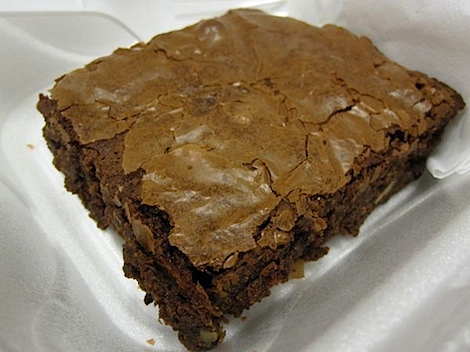 My sweet tooth hit me hard today and I satisfied it with a chocolate-walnut brownie. I haven't had a brownie in ages, but this one, from a local bakery, really hit the spot!
Thanks again to everyone for your wise breakup recovery tips. My friend and I took up one of the tips today and got pedis after work. Ahhhh!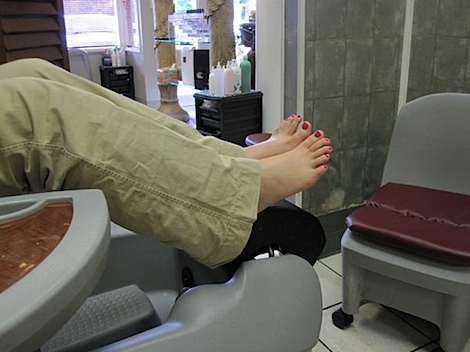 She went pink.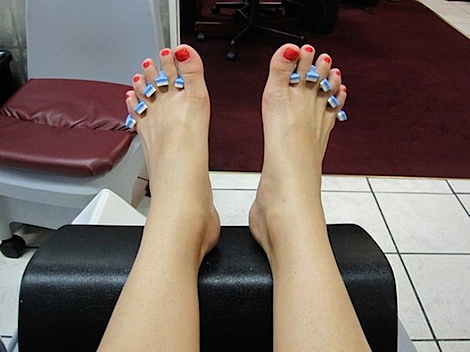 I went with a slightly more coral-pink.
So fun! I love pedicures, but haven't had one in probably a good year! I used to get them all the time!
***
When I got home, hubby had all the groceries we needed to make dinner…save one.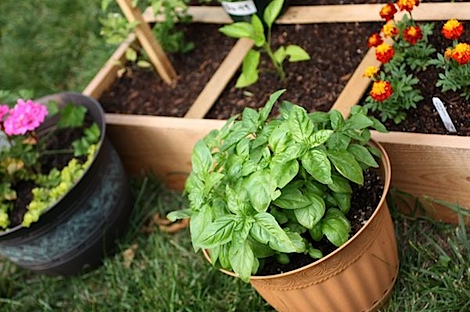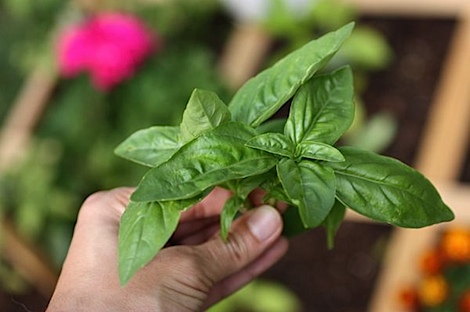 I got the last ingredient – fresh basil from our garden (thanks Mom!).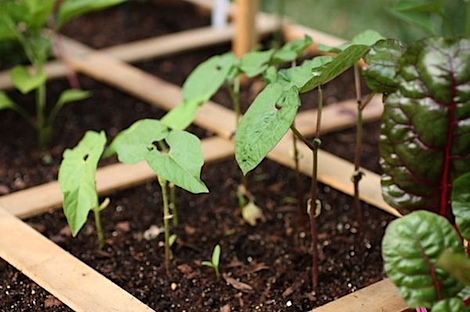 While I was in the Garden (click here to check out my Garden page), I couldn't help but take another look at my green bean plants. They're really springing up! So are the beets in there. Two of the nine green bean seeds I planted are not coming up, so I may put a couple more in…and possibly some more beets. 😉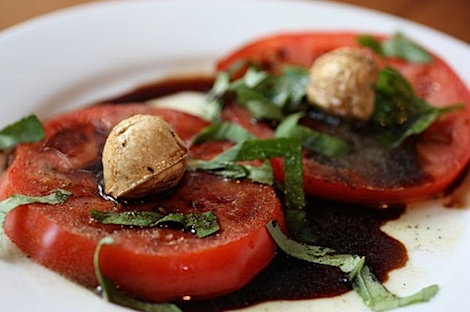 Back inside, we whipped up dinner in a jiffy.
Appetizer – tomato, basil, buffalo mozzarella, balsamic vinegar salads.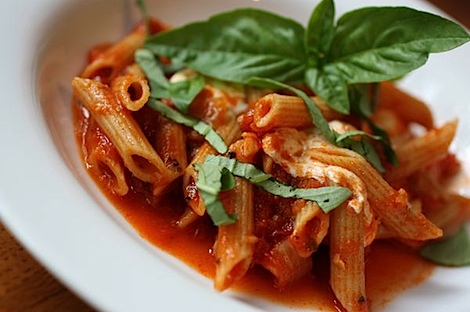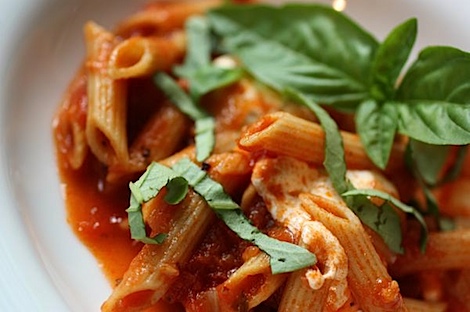 Hubby chose vegetarian for dinner – Penne Arrabiatta with mozzarella and fresh basil. I did a play on this recipe (click) but without chicken.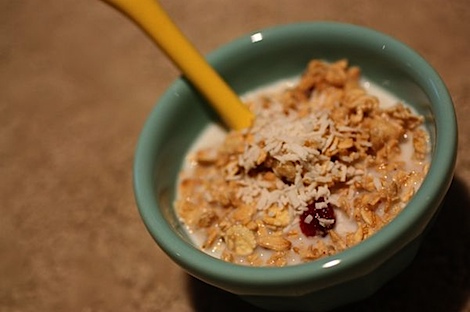 Dessert – Galaxy Granola in cranberry orange with extra cranberries, chia seeds, and coconut flakes.
***
Did any one catch the special on TV tonight – The Last Day in Pompeii (video is online!)? I've been fascinated with that story since I was a kid. I even got to see some of the castings when the A Day in Pompeii exhibit came to town back in 2008. I thought I blogged some photos from the exhibit, but I never did! So, two years later…here they are: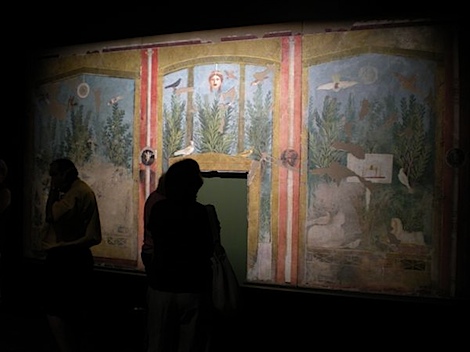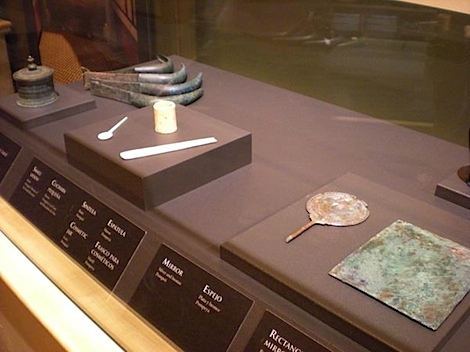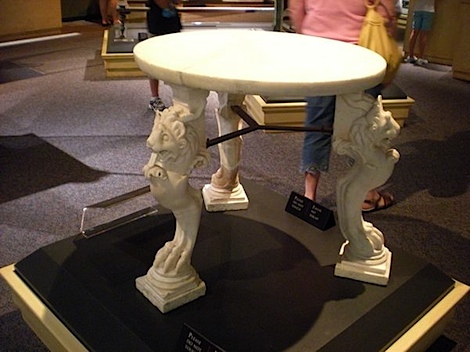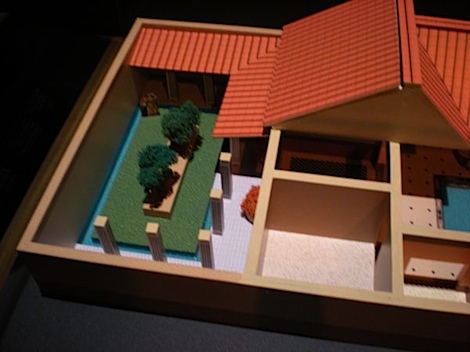 The exhibit started with pottery, jewelry and other artifacts collected from the city.
It ended with the most dramatic exhibit showcases – the statues.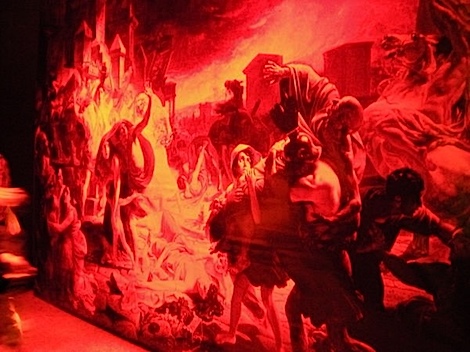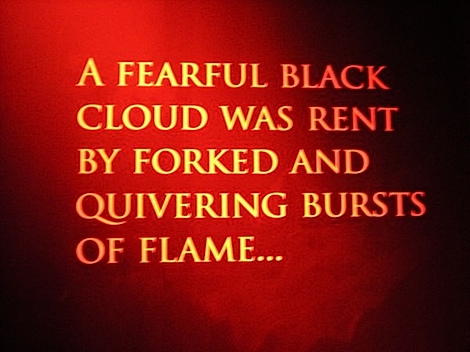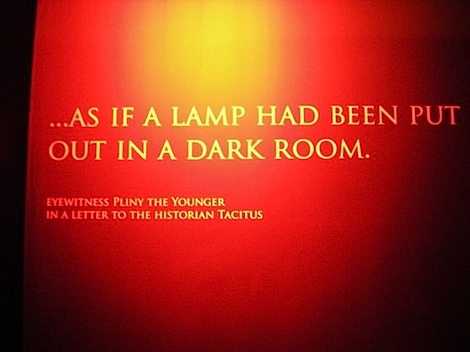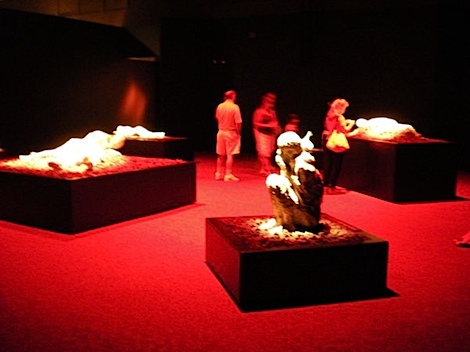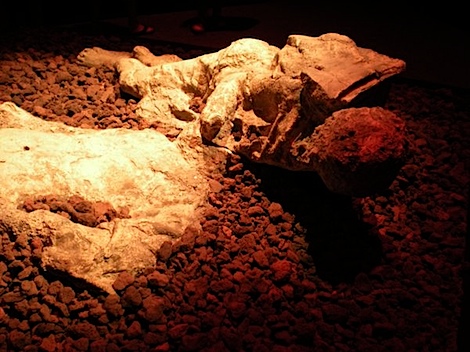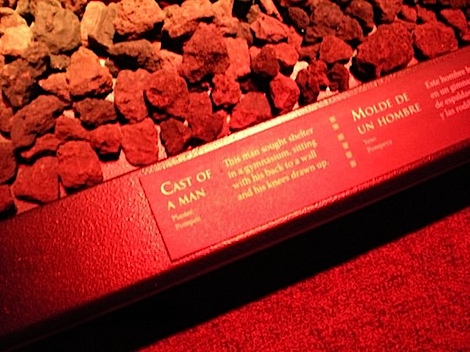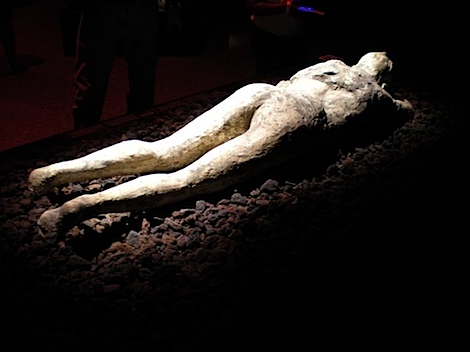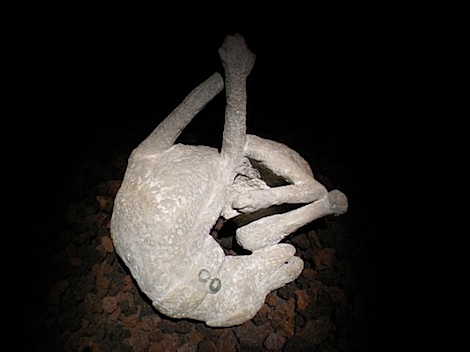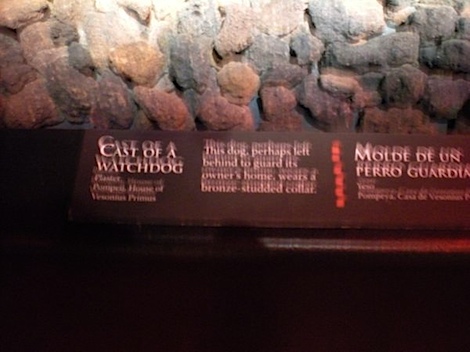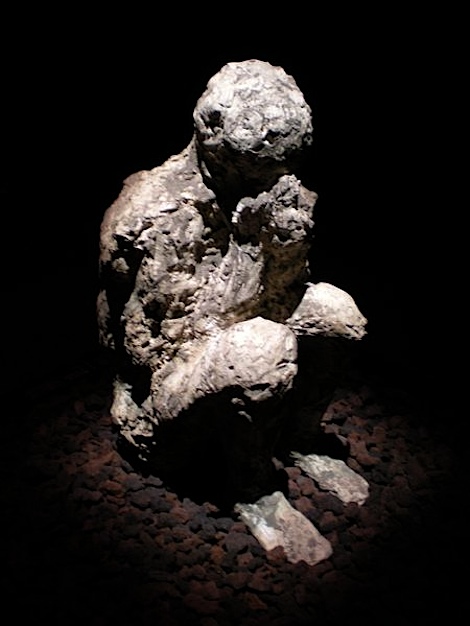 This last one is the most haunting. I can't believe I took this photo with a point and shoot camera. The exhibit did a great job with lighting. That last room with the statues was so surreal.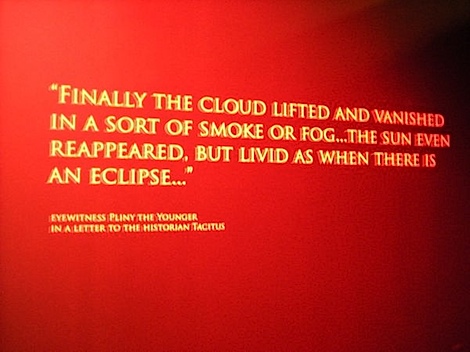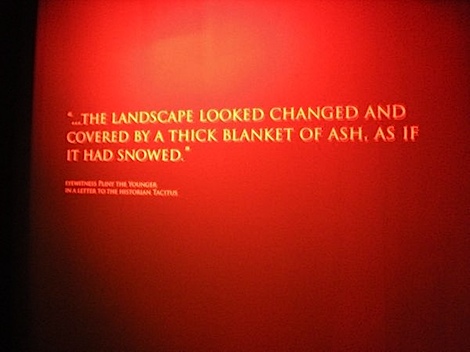 After the exhibit, we ventured around Discovery Place.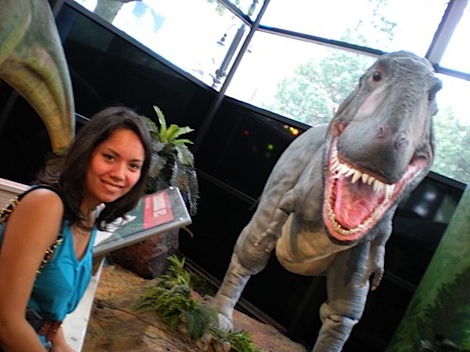 Ahhhhh!
What stories from history fascinate you the most? Besides Pompeii, I've always been intrigued by The Challenger explosion and the story of the Titanic.