Loved reading about everyone's signature hair styles on yesterday's post (click to read the comments)! I mean, I definitely just pull my hair back up when I'm feeling lazy…or wear it curly (so not worth straightening in the summer! not in the humid at least!) but I also really love a side pony tail or loose side-braid.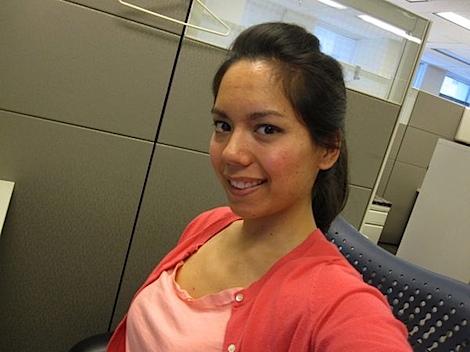 Speaking of the signature looks…I def rocked the hair-bump again today. I think I'll be doing this for awhile. I like how it keeps my hair out of my face and off my back when it's all hot outside. Under Megan's tutelage, I will perfect this hair-bump! (one day)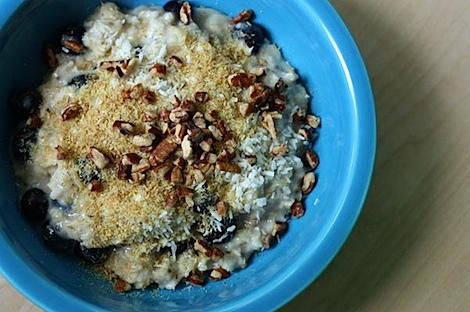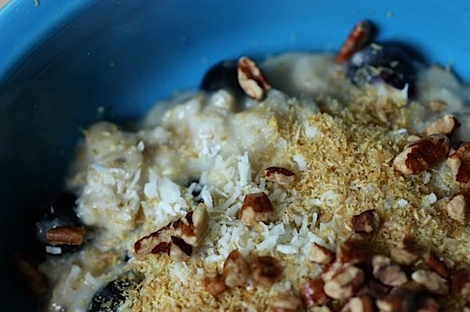 I made a big bowl of farmers-market-fresh blueberry oats with vanilla almond milk. Man…I am so spoiled by these blueberries! I'm going to be so sad when the blueberry season is over and i have to resort to wrinkly grocery store berries or just frozen blueberries.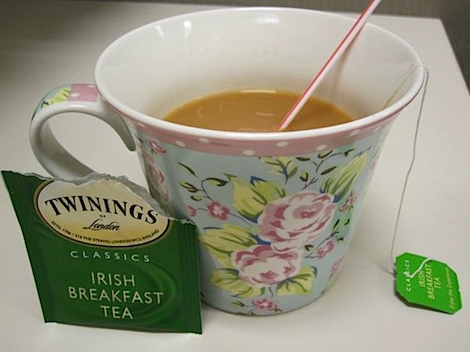 I tried the other tea from that wedding favor from my friend's October wedding – Irish Breakfast tea with sugar and creamer.
And for today's exciting EATS………..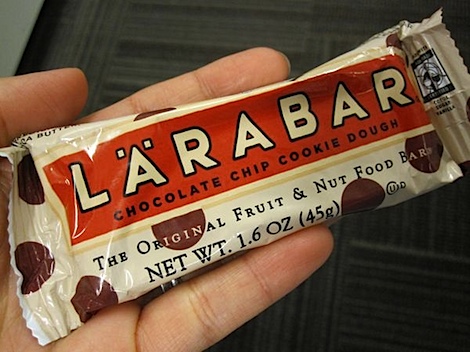 Oh yes! It's one of the new Larabar flavors – Chocolate Chip Cookie Dough (*)!!!!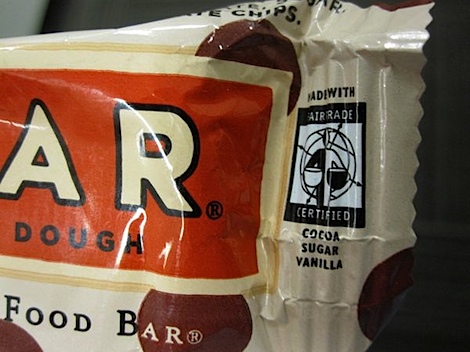 Not sure if I noticed before, but Larabars are Fair Trade!
Signature short ingredient list and nutrition info.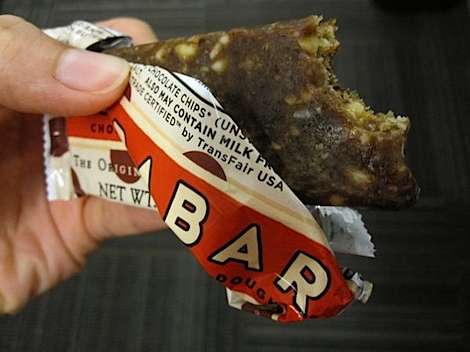 Inside -like a traditional Larabar but with chocolate chip pieces!
This bar was soooooo AWESOME! It tasted like a Cashew Cookie bar with tender chocolate chip morsels. If you like the Cashew Cookie flavor and chocolate chips then you'll LOVE this! Can't wait to see this hit shelves in stores! I think it's coming out in July. For a limited time you can get 15% off – click here for the link.
***
The Larabar was a pre-zumba snack! And a fabulous hour of zumba I had! 🙂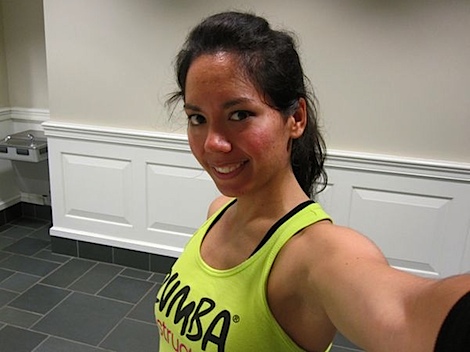 I def think the hair bump looks more fun with my zumba clothes than work clothes. 😆
Hmm…hair bumps for work…or for play?!
Speaking of play – my training is almost over! I'm going to be a real instructor teaching real zumba classes soon! Can't wait! 🙂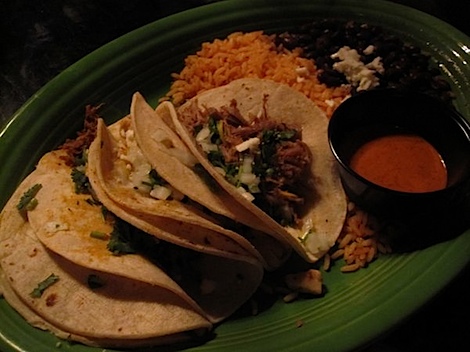 And for post-workout…it was Taco Tuesday! Yum yum! I managed to down 2 1/2 of these delicious tacos on soft corn tortillas. Nommers!
Since we're talking about hair – how do you wear your hair when you workout? I used to wear mine down a lot but now I'm doing the hair-bump + a pony-tail.
Ok, I'm off to work on the playlist for my first real full-length class -a demo for a potential private class!! Squeeeeee! 🙂