Happy Friday!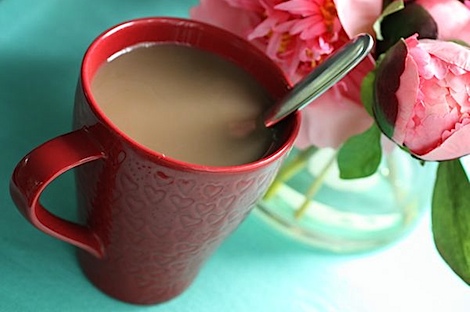 My day is always brightened with my cozy coffee. Soooo warming and awakening. 🙂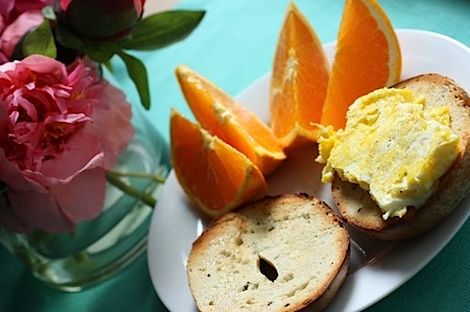 Hubby picked up bagels for our Bagel Day Friday. I haven't been celebrating my bagel day as much as my Starbucks day – mostly because I'm trying to eat as much whole grain as possible and the local bagel shops don't exactly make whole grain bagels. Why have a bleached-white bagel when I can have lovely whole grain toast?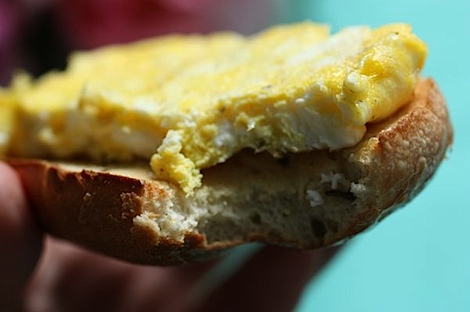 But sometimes you just want a bagel, ya know? We had ours with sloppy scrambled eggs. And my bagel of choice today was rosemary olive oil.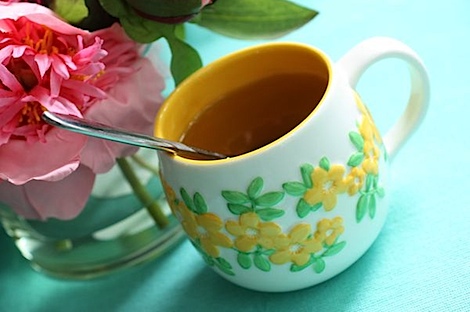 I finally re-stocked on yerba mate tea at Trader Joe's. Thank goodnes…I've been missing this stuff.
***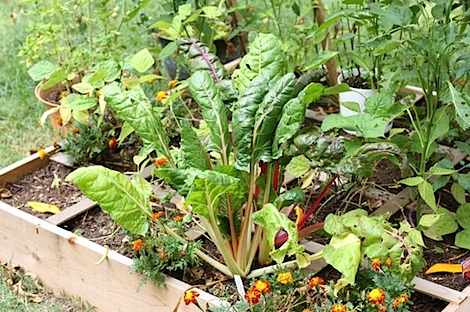 I finally harvested some of the swiss chard that's been growing in my garden for awhile now. I can't believe how tall it's gotten!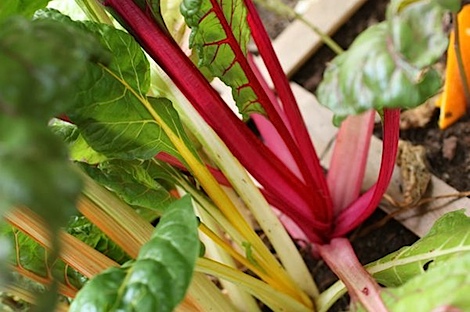 Look at those bright stalks!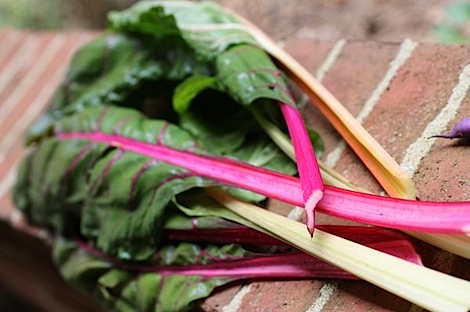 I took off a few bright and beautiful stalks.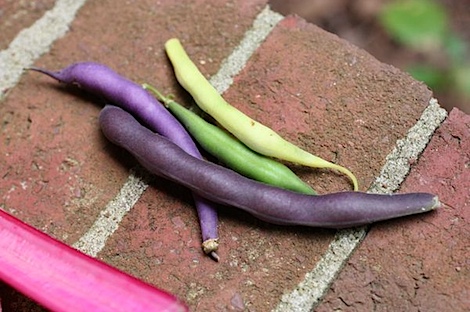 Plus a couple of my tri-colored beans – purple, yellow, green! (uhh – think I need to plant a couple more green bean plants though) lol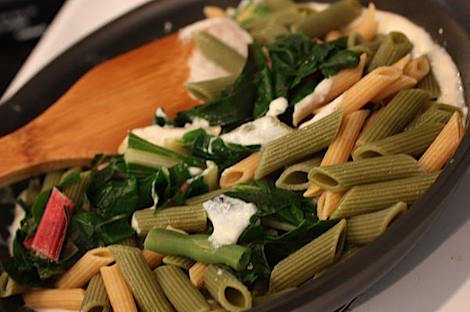 I whipped up a quick mac and cheese lunch using the Boursin cheese leftover from that fancy-schmancy dinner I made the other night.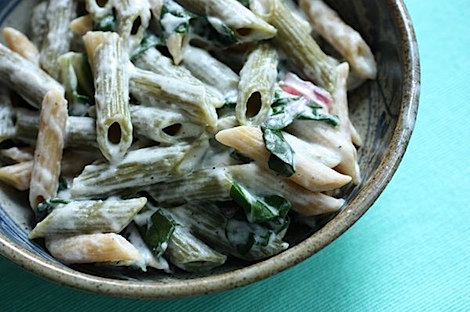 Boursin Mac and Cheese Non-Recipe
I was a little unsure how this would turn out as it was completely experimental. I boiled water for the pasta (about or under half a box of penne), then cooked the pasta (with salt) in the pot for 9 minutes, then added the swiss chard (cleaned and chopped) for the last 3, then green beans for the last 2.
For the sauce, I melted butter in a pan (about 1 tbsp), then added about 2 tbsp of flour and cooked for a minute. Then I whisked in about 1/2 – 3/4 cup of milk. Once that was combined, I added the rest of the Boursin (about half a container), which I whisked to combine. I was a little terrified the sauce was going to be a complete bust, but it turned out ok. phew!
I added the cooked pasta and veggies to the sauce mixed. Done and done.
You could probably sub out different veggies…or even forego the veggies totally (though I would at least have some on the side to complete your meal).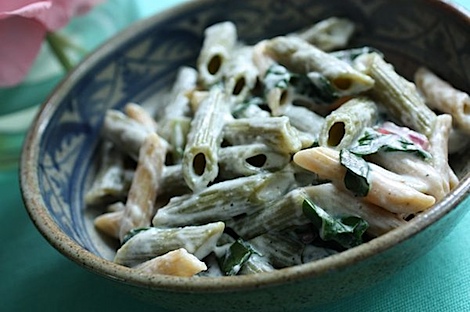 Anywho, it turned out really great! I loved the garlic-y mac and cheese with the tender chard. Yum!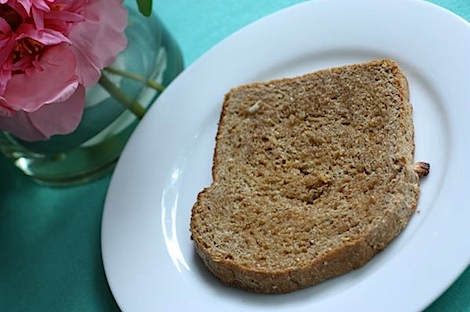 Plus lightly-buttered nine grain toast.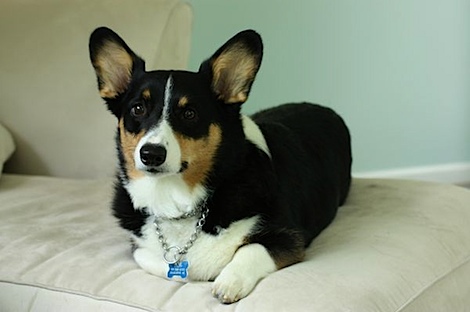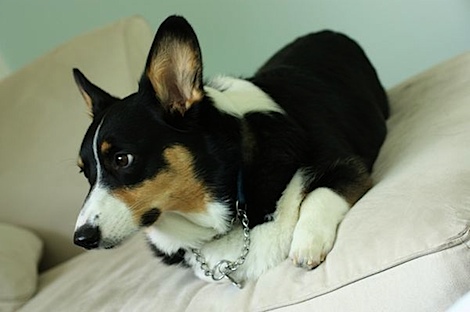 Bailey says "hey!" guys! 🙂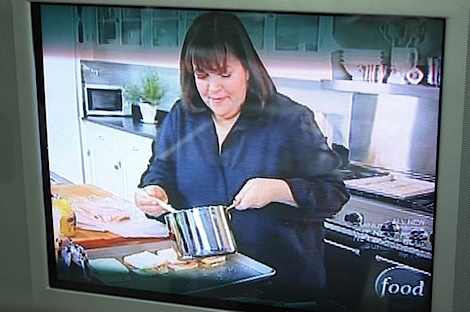 Anywho, remember how I was all worried about my cheese sauce. Guess what came on TV later? Barefoot Contessa! And she made a cheese sauce for croque monsieur using nearly the same steps I did! With a different cheese though. Hey, maybe I'm not so bad at this making-up-recipes thing.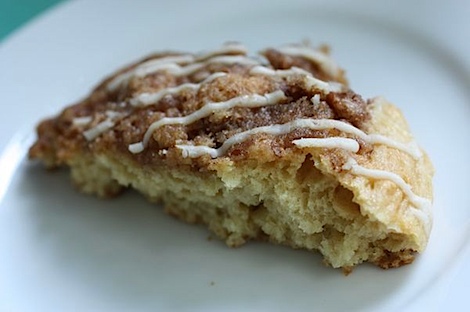 Snack = 1/2 coffee cake scuffin
***
I had a really stressful day at work today. Add that to some additional stress and drama going on in my personal life and I wasn't really feeling a work out today. I went back and forth between whether or not to go to class. I felt really zapped of energy. Yet, at the same time, I knew that I would feel better after a workout.
Well, I decided to go!
As I was driving to class, Just Dance by Lady Gaga came on.
The chorus struck a chord with me. She said: "Just dance. Gonna be ok." And I thought, you know what…zumba class tonight (dancing) is just what I need. I knew I made the right decision going for my workout. See, in zumba, I can let go and forget all my worries and for one lovely hour, I can do as Lady Gaga says – just dance. Without fail, I can go into zumba with the crummiest attitude or feeling totally down and by the end of class I feel …happy.
So…I went to class. I danced. And I know it's all gonna be ok.
Very glad I went to class! 🙂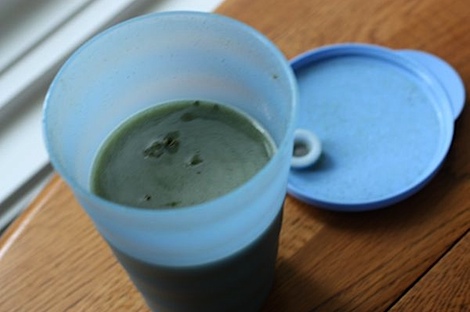 Post-class, I had just-under-one-scoop of Vega Whole Health Optimizer in vanilla chai mixed with water. My current fave post-workout protein.
***
I had to rush home to shower and change to make it to a show.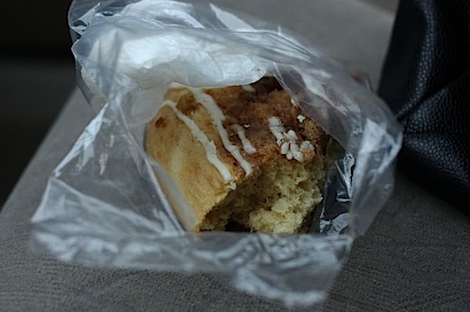 I had my other half of the coffee cake scuffin on my way.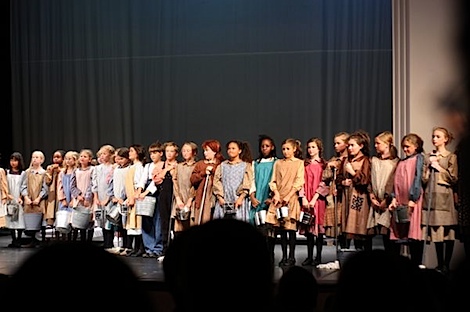 Can you guess the show from this photo?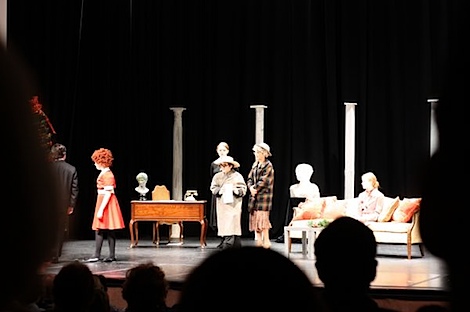 It's Annie! I went to see the show with friends to support my friend's daughter who was in the show.
Gosh just hearing the first few notes of the opening song made me feel so sentimental. I used to watch this movie all the time when I was a kiddo!
The sun'll come up…toooomorroooooowwwwww!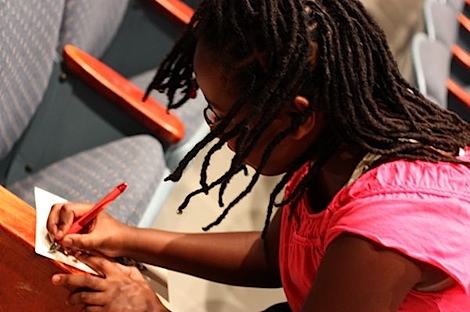 I got Dove's autograph for when she's famous. 😉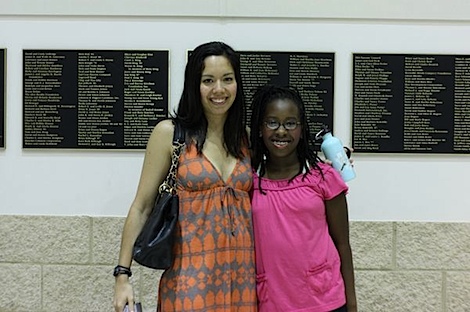 Me and Dove – future movie star!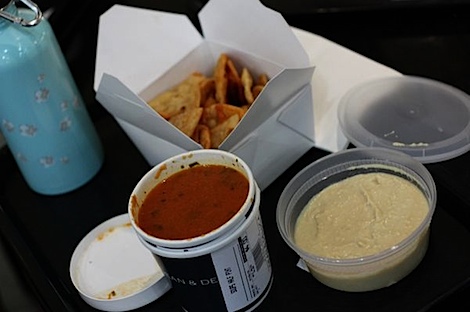 After the show we all headed out to grab a quick dinner. I was disappointed Panera closed at 9pm because I was feeling one of their yummy soups, but Dean and Deluca came through.
I had a random assortment of food for my "dinner" – tomato basil soup and pita chips with hummus. I only finished about half of everything.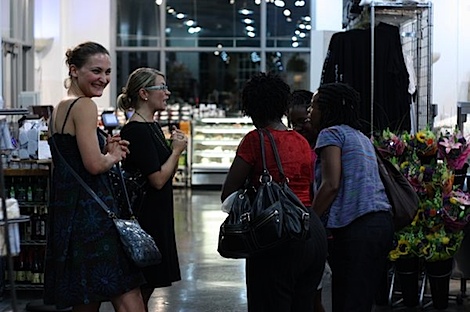 Cheers!
What do you do to cheer yourself up after you've had a bad day or if you're in a bad mood?