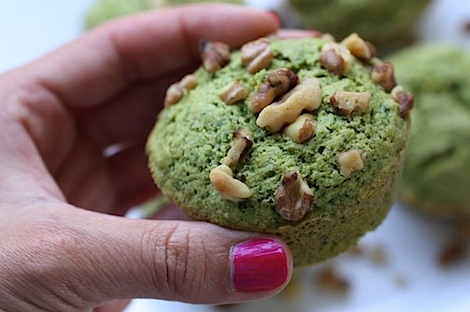 Can you guess what this is?
*
*
*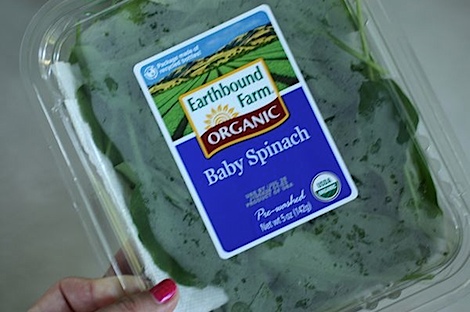 Spinach…it's not just for lunch…or dinner.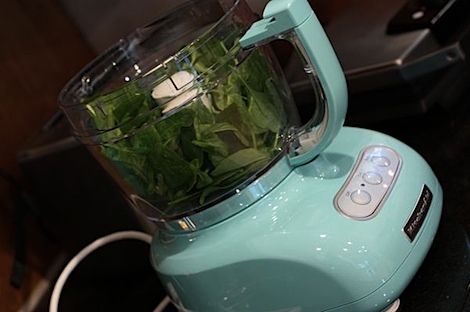 I broke out the ole food processor for a lil baking experiment this morning.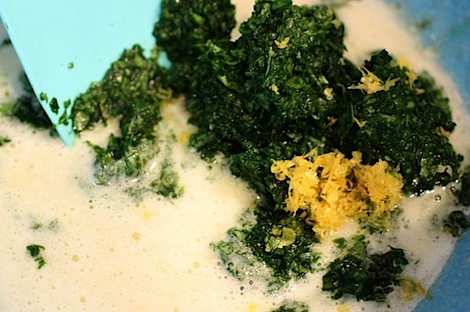 Figure it out yet?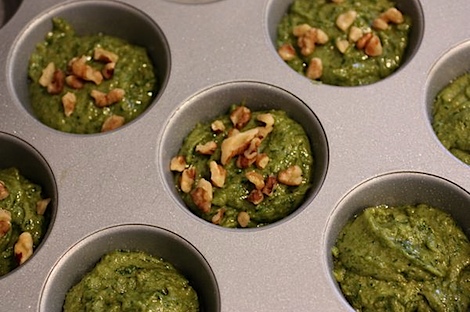 Clearly they're muffins of some sort – some with walnuts and some without.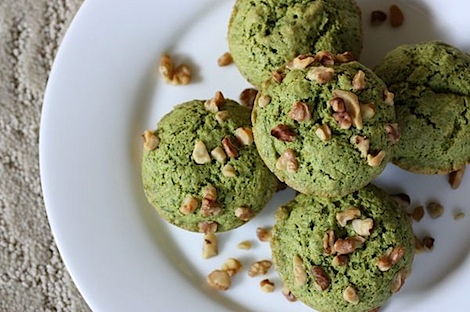 I made GREEN MONSTER MUFFINS!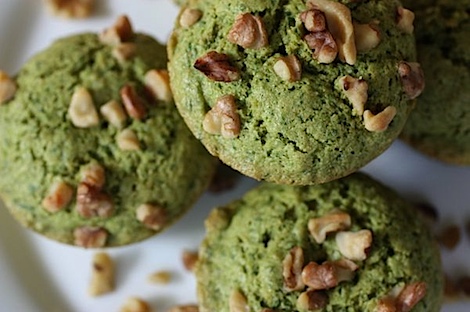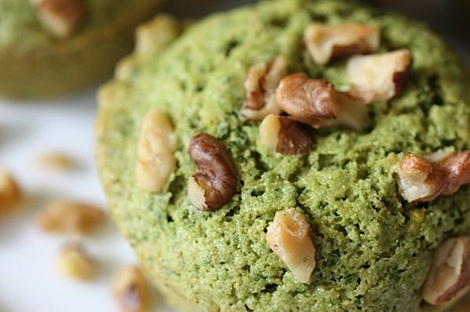 That's right – sweet spinach muffins!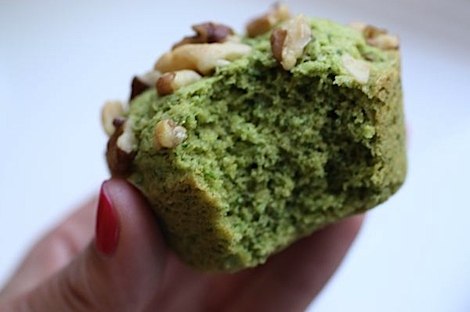 And they're just as beautifully green on the inside as they are on the outside!
I wish I could share the recipe, but the muffins came out a little dry.
Potential reasons for my dry muffins:
Mixing too much
Not enough liquid / too much flour
I need to play with the recipe a bit more, but I'm hoping to share it soon. It's a goodie! If you like zucchini muffins, you'll love these Green Monster muffins.