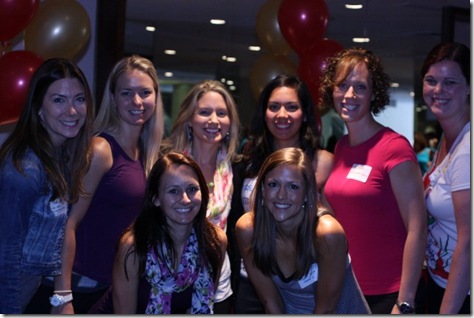 More HLS fun going on here!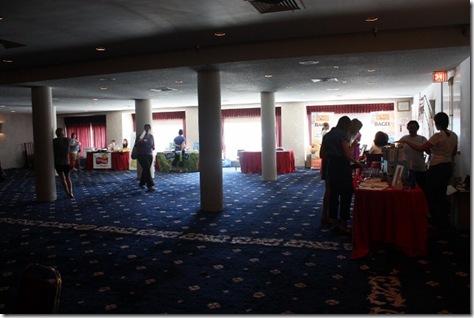 After the first session ended I headed upstairs to say hi to some of the sponsors.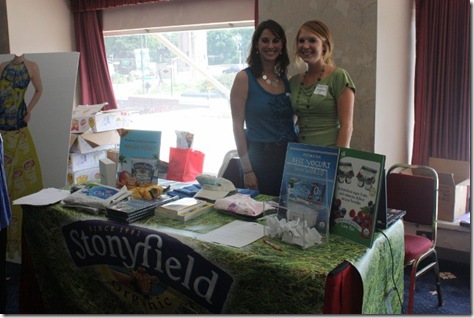 I was so excited to finally meet a couple of the faces behind Stonyfield – Kristina and Sarah. I feel like I tweet and email these girls all the time, so it's nice to finally put faces to names. 🙂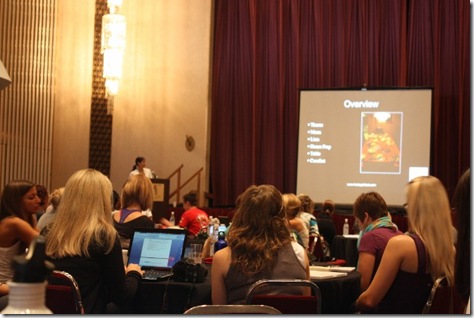 Next up was a fabulous presentation by the hostess with the mostess – Sabrina of Rhodey Girl Tests. Be sure to check out her blog for lots of fabulous ideas.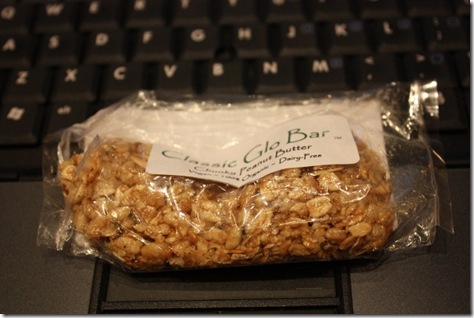 Snacked on this Glo Bar during the presentation. Nommm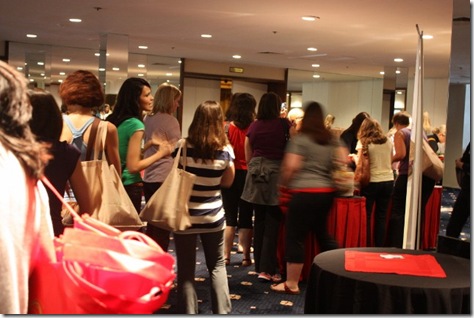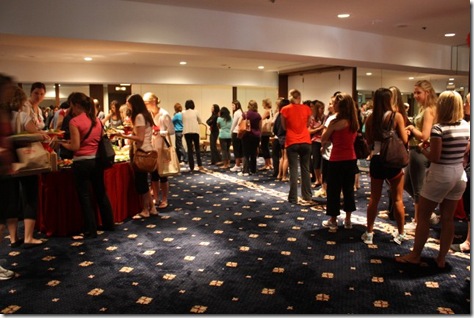 Then it was time to get in line for lunch.
The spread was lovely and had plenty of wonderful veggies.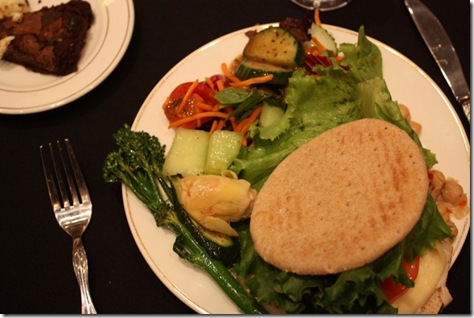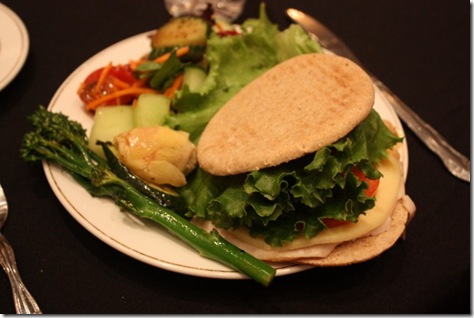 I decided to try Arnold's new Sandwich thins for lunch with turkey, provolone, lettuce, tomato and mustard. Plus quinoa salad, garbanzo bean salad, grilled veggies and fruit.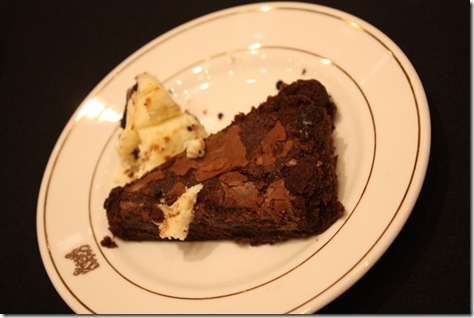 And a brownie and bite of cheese cake to satisfy my sweet tooth. 😉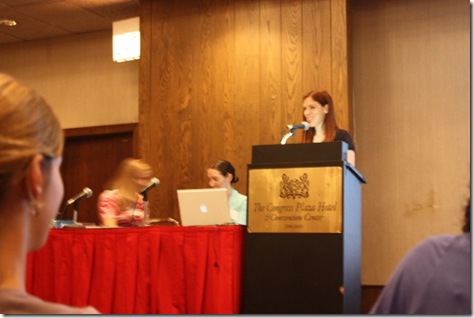 Then I went for an awesome presentation on time management by my roomie Sarah….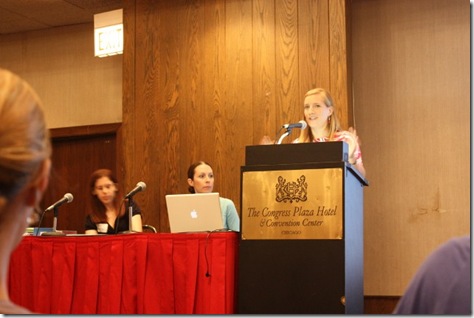 These ladies did a fabulous job and their presentation left me wanting to spend a few hours cleaning out my inbox, setting up my calendar more efficiently and re-working my to-do list.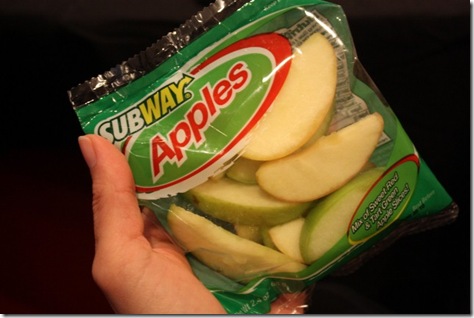 Snacked on apples from Subway during Chandra's strength training presentation and currently in my hotel room while I have internet blogging away.
One last session left and then HLS is pretty much over! 🙁
Good thing we have some post summit events:
I'm teaching another Zumba class for HLS people with the Fitnessista
Dinner with bloggie friends at a restaurant I can't wait to try
Here we goooo! Off to teach zumba!