Hey guys!
Got back from dinner late so here's abbreviated post…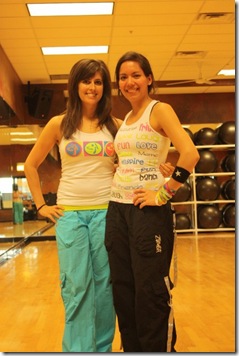 Had a quick-a$$ Zumba class with Gina and 14 participants! I'm gathering names but will post them once I have them all.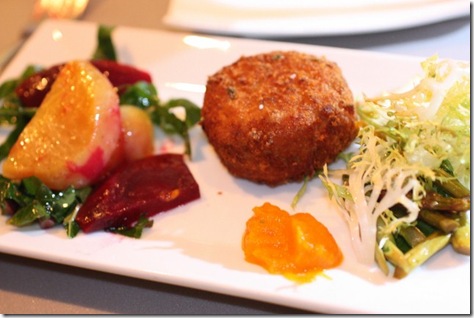 And I had an amazing dinner with lots of bloggie friends. The photo is a sneak peek of the deliciousness that I need to devote a full post to.
Question – what do you think the round food item is on my plate? Any guesses?
I may or may not attempt running in the morning. We'll see how sleepy I am in the am. G'night!