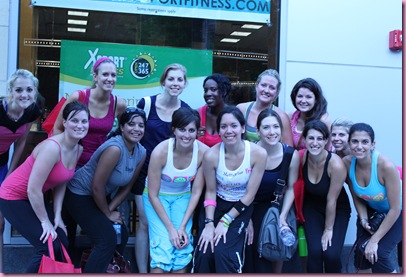 Check out all these fabulous girls who came to do zumba with me and The Fitnessista!!!
We had: Jaclyn, Freya, Kristi, Sheila, Sarah, Theodora, Courtney, Sabrina, Sana, Nicci, and a few other girls who need to tweet me so I have their names! 😉
(photo credit: The Fitnessista)
(Thanks to Sabrina for taking photos!)
The Fitnessista and I took turns leading lean mean and booty-shaking routines and had an awesome class. The girls dancing with us were awesome and some of their were even first timers! I totally couldn't tell. Everyone did great! And of course, The Fitnessista is an amazing zumba instructor – her regular participants are lucky girls!
Special thanks to Sabrina for helping round up the troops and to X Sports Fitness for letting us use their facilities for our class. Thank you!!!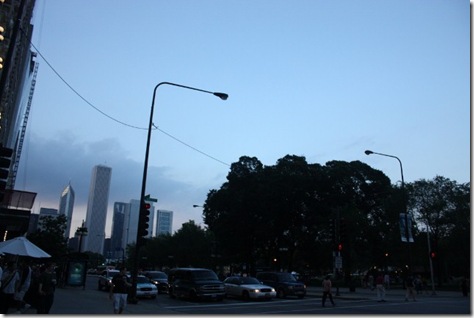 Soon enough it was time to head back to the hotel to get ready for dinner.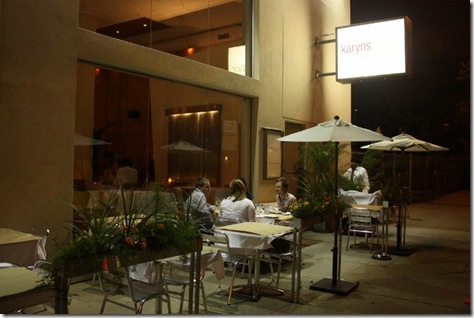 After working up quite the appetite, we hit up a swanky vegan restaurant for a group dinner that Angela planned at Karyn's on Green.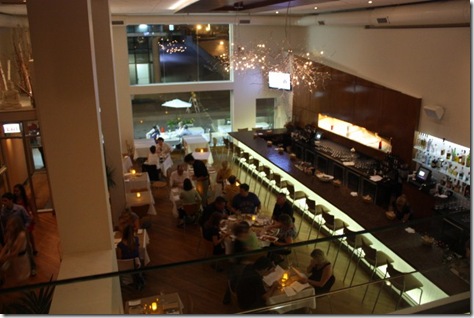 Lovely interior.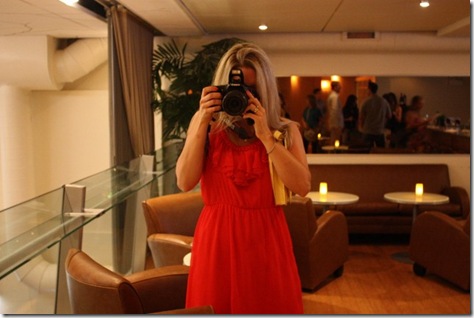 Angela did a great job scoring us the upstairs room all to ourselves! (eeks, wish I had gotten a better picture with her!)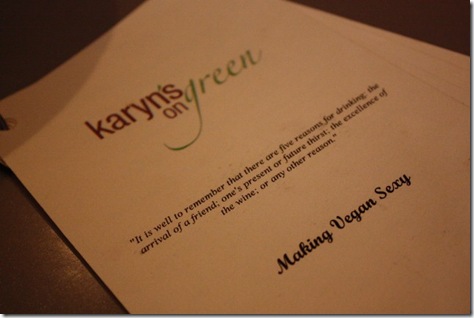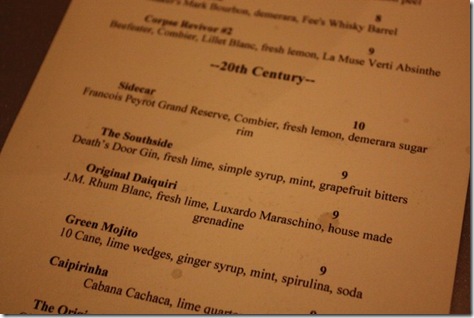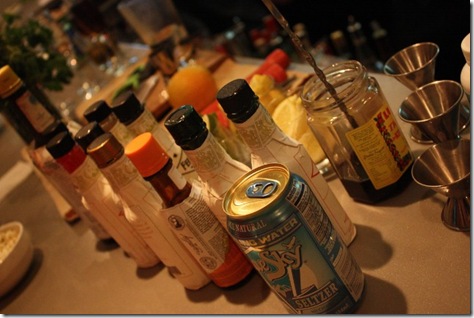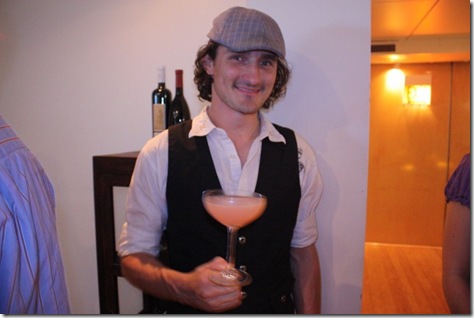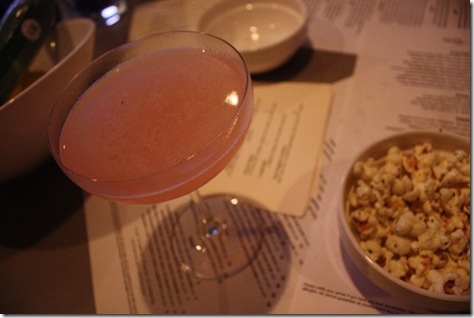 I started with an "original daiquiri." Unlike most daiquiris that are overly sweet, this one was a little tart and quite nice tasting.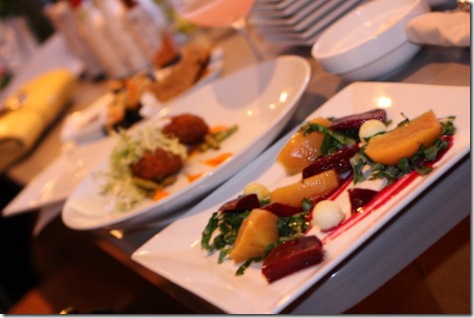 I found a friend to split an entire night of food with me!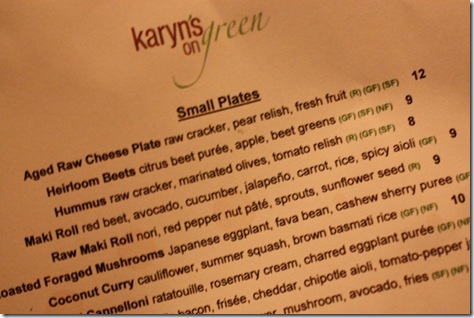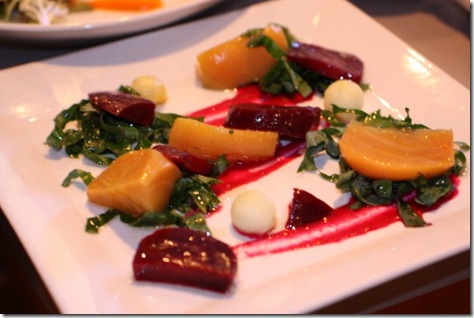 We started with the heirloom beet salad.
Did you guess correctly on the photo from last night?!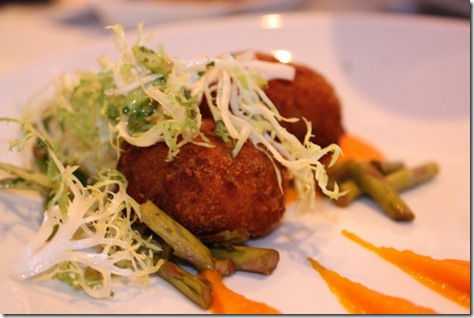 These are vegan crab cakes! The bartender said he's a meat eater but these are some of the best crab cakes he's ever had.
He was RIGHT! They were fabulous!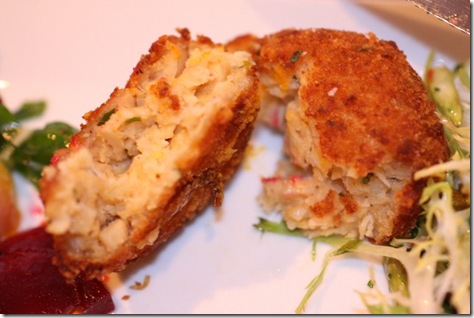 Sharing made our meals the perfect portion and let us try a couple different flavors.
Everything was DIVINE! Freya and I were in foodie heaven! We were so happy just eating that yummy food!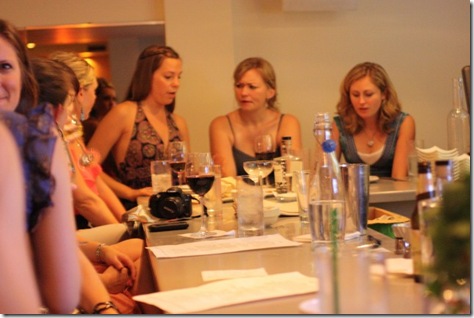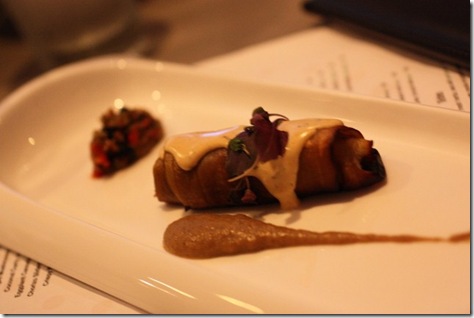 Freya even managed to score us a free sample of the canneloni with her beautiful accent and charm. It was like a plate of stuff that I normally dislike that tasted delicious! It had eggplant and olives, neither of which I like! But somehow, they both they both tasted really good. Must be a testament to the proper preparation.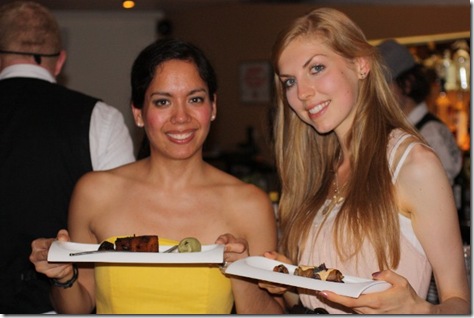 Here's my partner in crime – Freya – best foodie sharing friend!!! Isn't she gorgeous?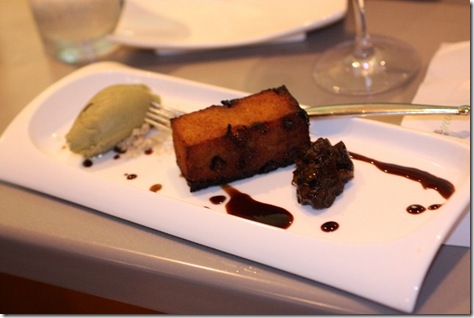 Of course, we also had to try dessert – crispy polenta with thyme sorbet and a fig compote. Amazing! All of it! The polenta was crispy on the outside and a little creamy on the inside and the sorbet was so unexpected but wonderful.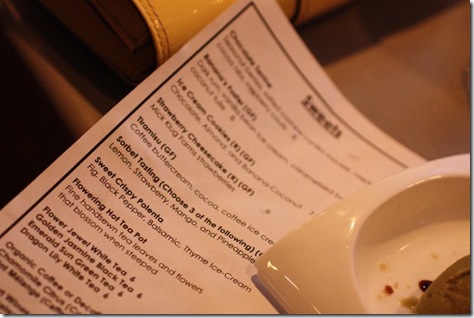 We decided to go for one more dessert.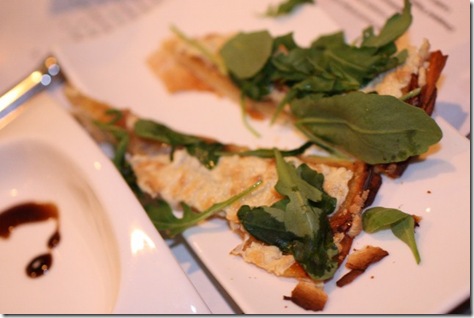 But not before Angela shared a bite of her super yummy pizza. I can't believe it was vegan, it was so good.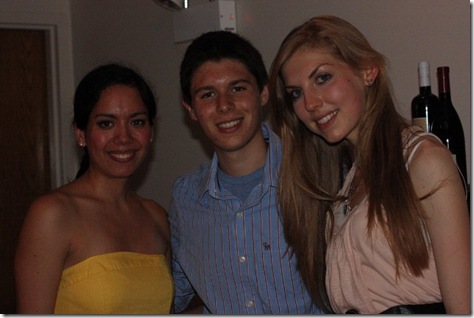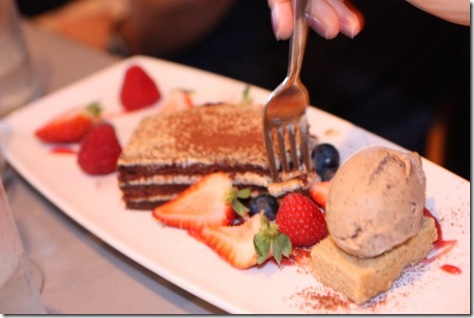 Oh and Evan let us try a tiny bite of his tiramisu. 🙂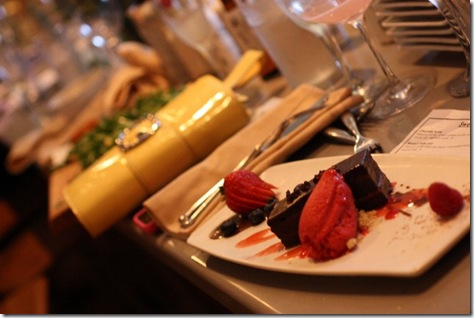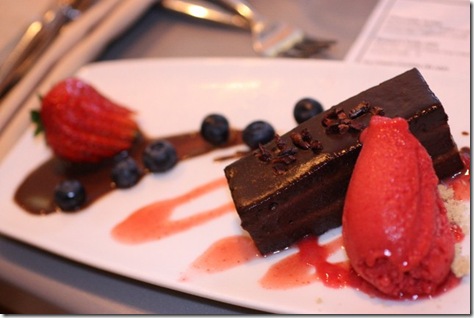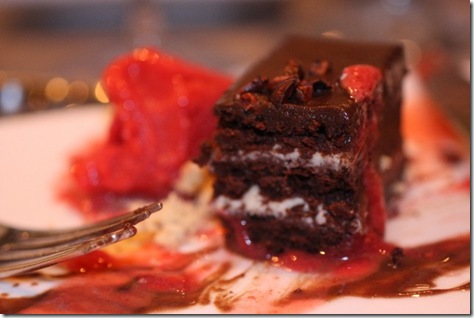 Lastly, we tried the chocolate terrine. It was a delicious layering of chocolate and buttercream. soooo so good. It was served with some  refreshing berry sorbet and fresh berries. Nommm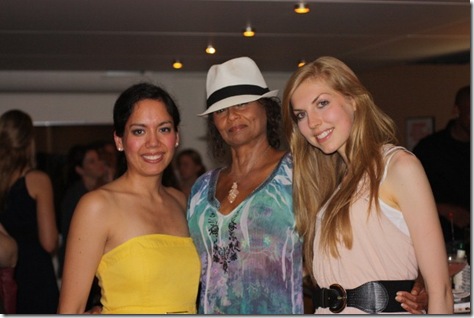 And look who we got to meet! Karyn herself! She was so nice!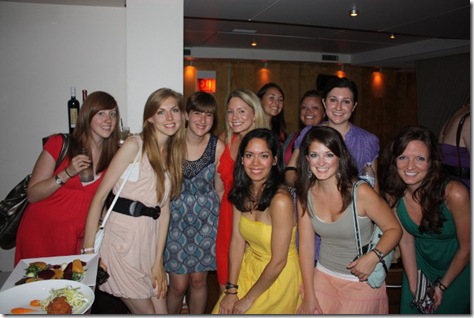 What a way to end the HLS foodie fun!
I had so much fun chatting with people, making new friends, and meeting others face-to-face that I'm only friends with online. Dinner was amazing.
And if you're lucky enough to live in Chicago, even if you're a meat eater, check out Karyn's on Green for a wonderful dinner. I bet you won't miss the meat and I know they will take great care of you!