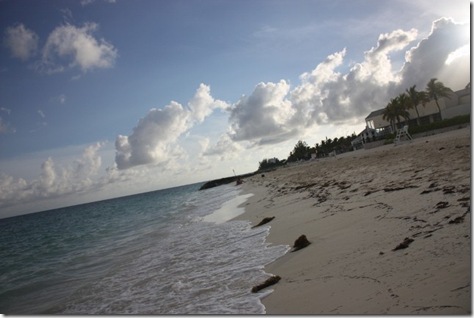 After our adventurous morning, hubby and I took one last trip of our vacay to the beach. It was pretty much empty once the cruise left.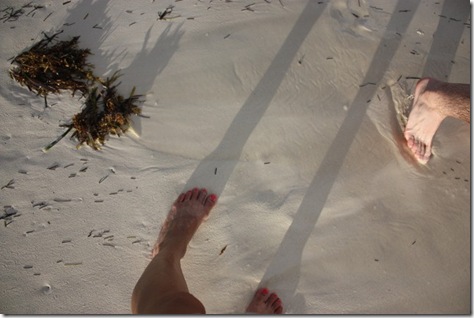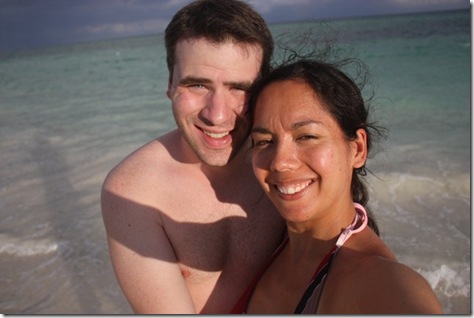 We had the beach to ourselves…plus 2 other couples.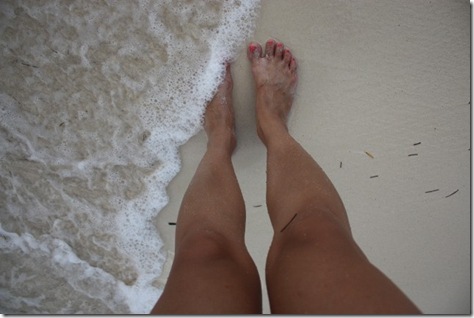 I didn't get in the water all the way…just a dip of my feet.
Hubby went all the way in though.
We also got one more coconut drink for the road. A coconut daquiri for each of us.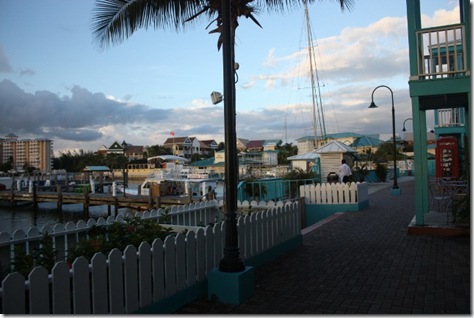 The sunset on the Lucaya market was so pretty.
The marina was calm.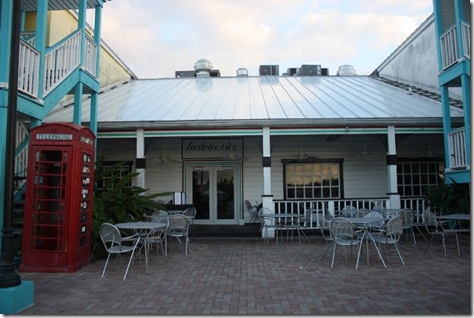 Hubby and I decided to do our last meal of the trip at la dolce vita.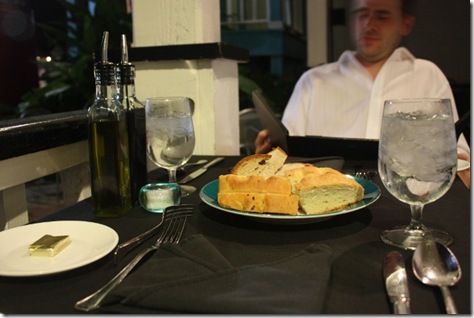 One last dinner to enjoy the Bahamian breeze and good eats…until we come back of course.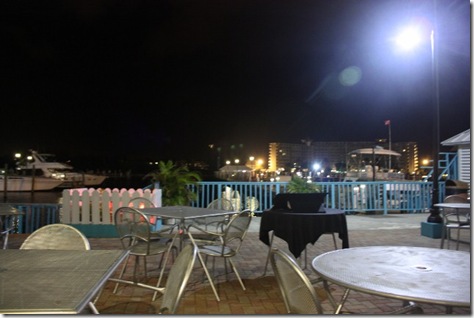 Our view.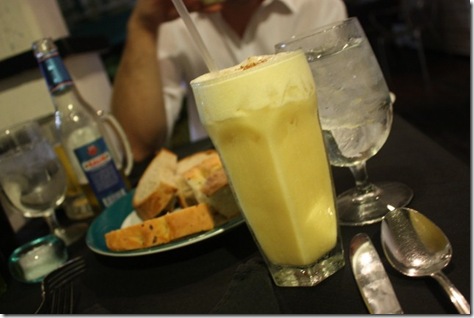 I got a pain killer to drink.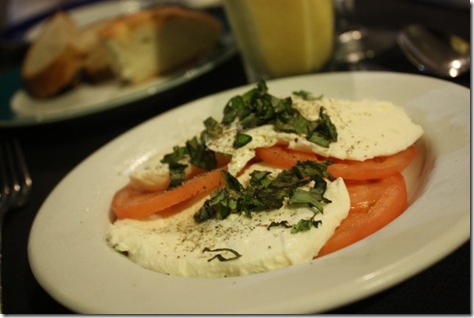 Hubby and I ordered a couple apps and one entree – mozzarella caprese.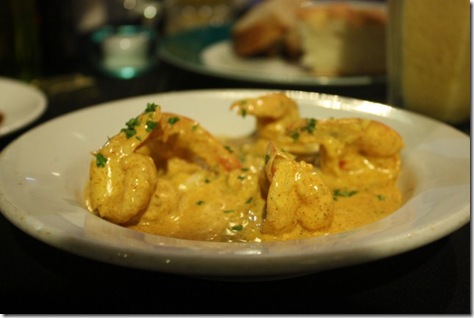 Caribbean shrimp.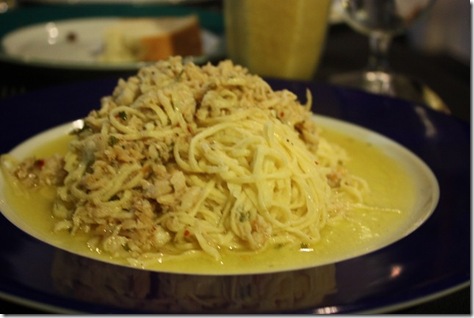 Crab tagliolini. (they make their own pasta here!)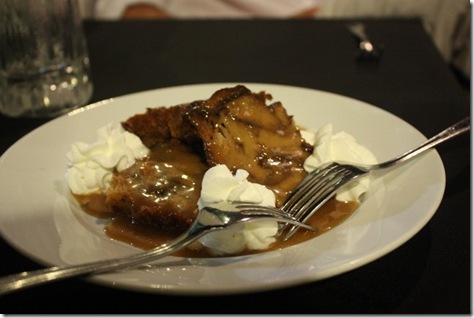 And bread pudding for dessert.
Everything was delicious and service was excellent!
Hubby and I were sad to be packing up from this trip, but we know we'll be back soon!