Another 9pm folks! I'm on a roll!
I should really have planned my week out better realizing that I have basically, literally no time to pack now. Thank goodness I don't NEED to do laundry.
I find that my stress levels go through the roof when I'm always on the go like this. My fallback plan is to keep the nutrition up since my body needs it quite a bit at this point.
My cheat – Vega Whole Health Optimizer (vanilla chai – just mixed with water). While I think food is the best way to get nutrients and vitamins in your body, this Vega stuff has half of almost everything you need in one scoop. So, this morning, I shook up a half scoop-ish to get my day started on the right foot.
I tried to include nutritious eats the rest of the day, as well – lots of fruits and veggies.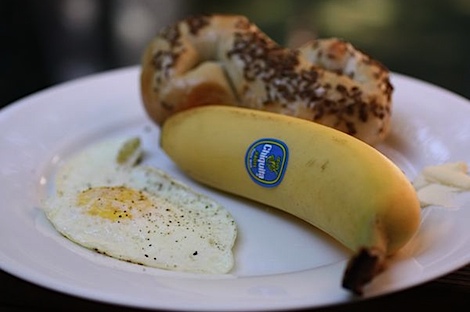 Breakfast is the usual as of late – fried local, cage-free egg, rye bagel and a banana.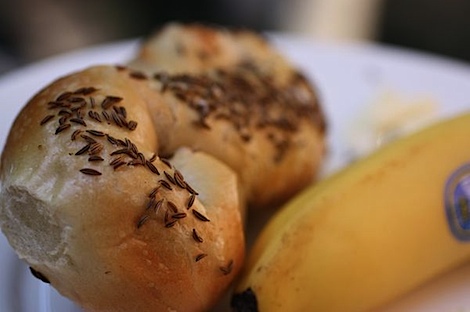 Nommmmmm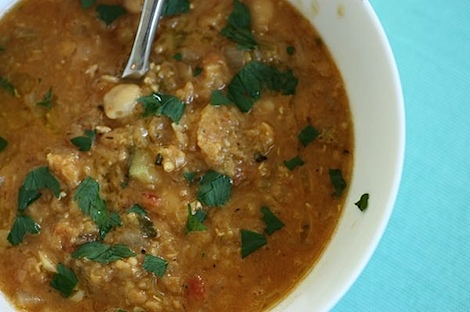 Lunch was frozen (stove-top-reheated) ED&BV lentil soup with parsley from my garden.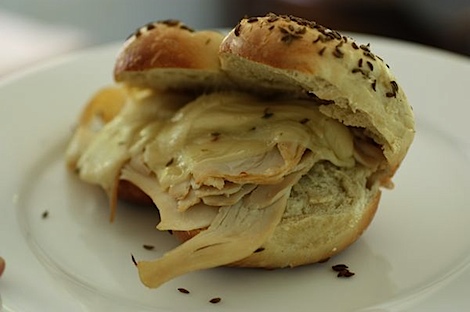 Hubby wanted me to take a picture of his sandwich – turkey and melty cheese on another rye bagel.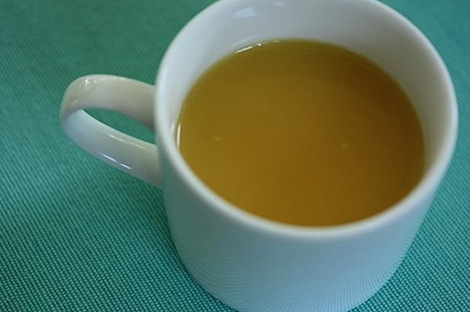 Orange juice for vitamin C.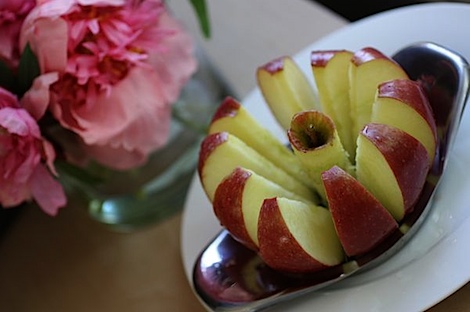 An apple a day…right?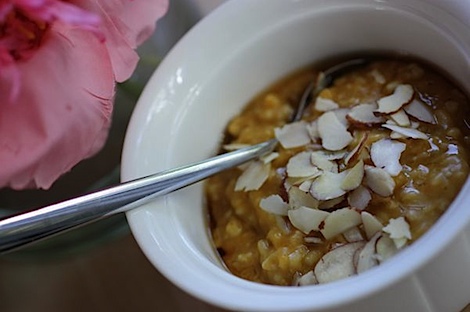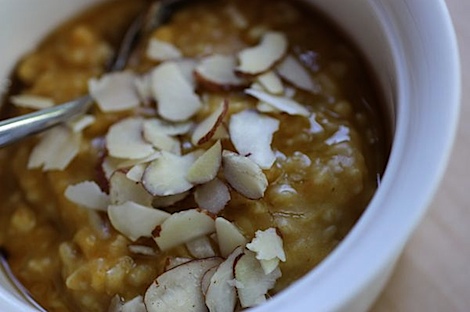 The last of my overnight steel cut oats – cooked stovetop with some organic pumpkin and topped with maple syrup and sliced almond made for a fabulous pre-workout snack.
***
Post work I taught ZUMBA!
I bused out some new, TOUGH songs tonight. They need serious polishing, but hey…I tried them. Practice makes perfect right?
***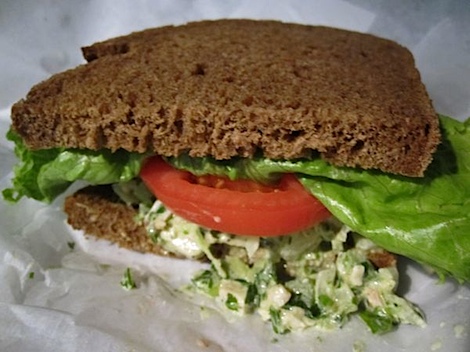 Post-workout dinner with the girls = pesto chicken salad on pumpernickel at Dean & Deluca. There was actually quite a bit of veg in here, so I didn't get a side. There was tons of celery in the chicken salad, but I also added romaine and a tomato slice. Yum!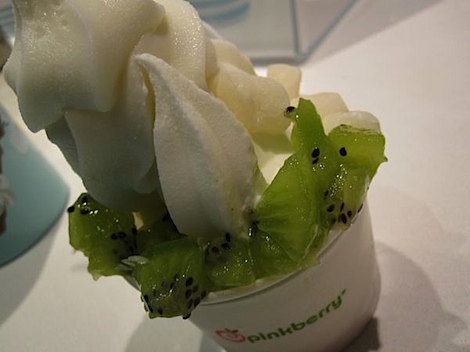 Plus I had my first Pinkberry experience tonight! I got a mini with coconut (whoa! yum!) and plain/original with MOCHI CAKES (you know!), kiwi and pineapple. So so yummy! Pinkberry's froyo is so nice and creamy and I just love that they do a coconut flavor!
Another long day tomorrow kids! Wish me luck!
What are your tricks for your busiest weeks?