I wasn't the only one enjoying delicious eats on Friday.
Hubby picked up a special bone for Bailey and gave him about half. Lucky little guy.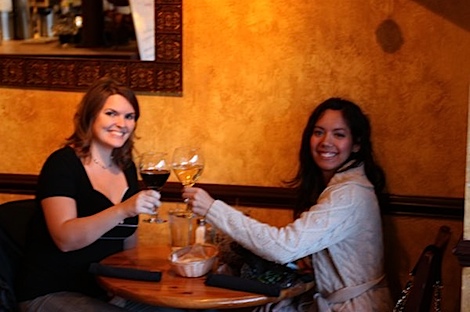 I was feeling pretty lucky myself because I had fun plans to hang out with my friend Megan to celebrate my birthday (yes, my actual birthday was in September, but sometimes you just gotta celebrate it when you can, even if it's not on…ok, or even near, your actual birthday). We headed out to one of my fave local spots – Kabob Grill.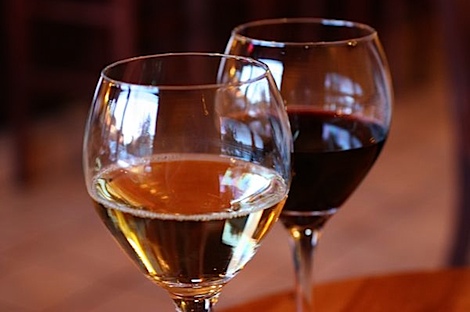 We had vino – sauvignon blanc for moi and cabernet for Megan.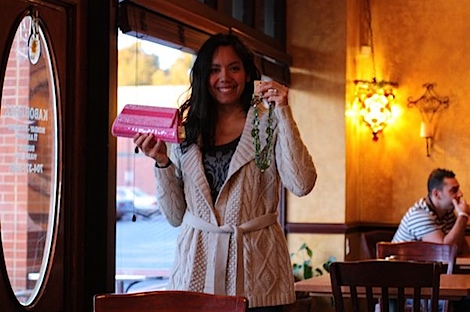 And I even got some fun gifts – a cute pink purse (pink party 2011 anyone?) and a green necklace set, inspired by my post about dressing up a T-shirt and jeans because Megan said she likes to use jewelry to do so.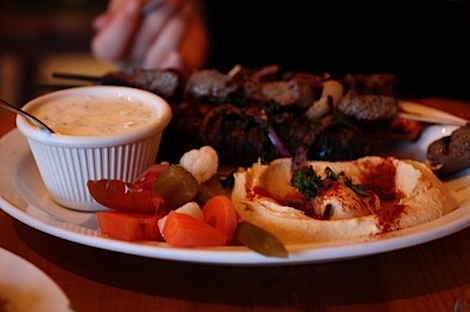 Megan got one of my personal faves – the Mixed Grill.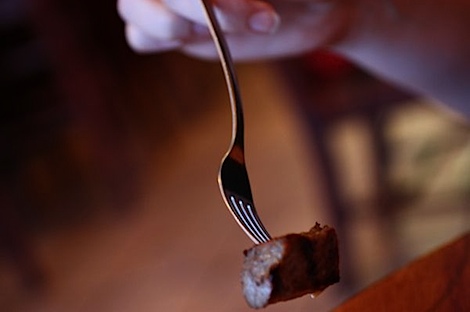 And I got a bite of steak…yum!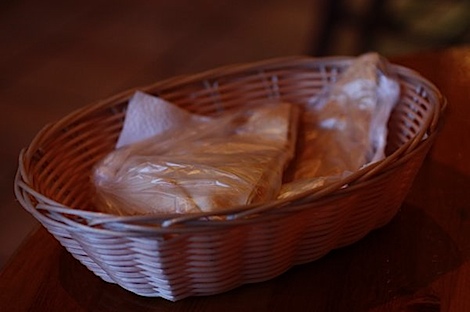 Pita bread.
I got my usual party on a plate dinner…aka the vegetarian combo.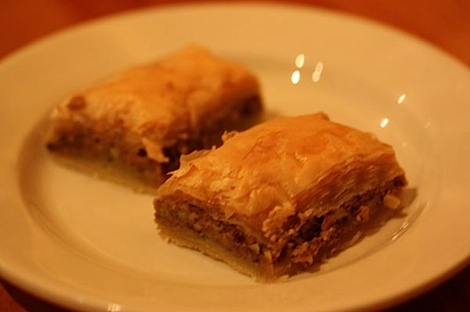 Plus we each got baklava!
Thank you Megan for the fabulous birthday dinner! 🙂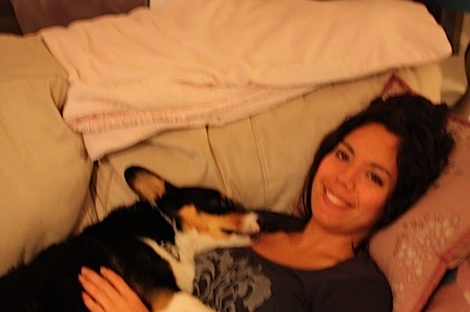 Then, it was time to go home to get some cuddle time with Bailey, plus a good night's sleep in preparation for some big fun Saturday morning. More on that next time kiddos.
Ciao!