So, why did I need that restful night of sleep I mentioned earlier?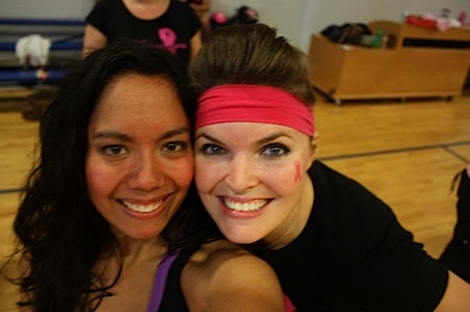 Well, I had big plans today to help teach a Zumbathon for the Cure…or Party in Pink as the Zumba folks are calling it…though I didn't want you to get confused with my pink party, which is totally unrelated. 😉 Today, me, my friend Megan, and lots of other instructors in my company raised money for the Susan G Komen foundation.
Yup, this would make 2 Zumbathons in the last month, since I went to the one in Virginia (click to view)!
Check out the refreshment table they had set up! I was eyeing those muffins big time – they were homemade!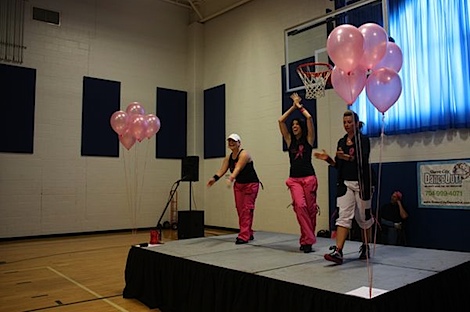 Anywho, we arrived early, but before we knew it, it was time to get started!
We had a great turnout!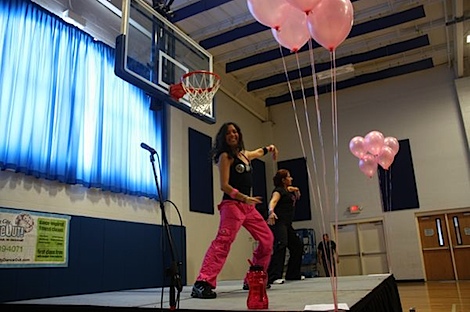 I co-led Boro Boro and Desi Girls (the song I choreographed…woohoo!)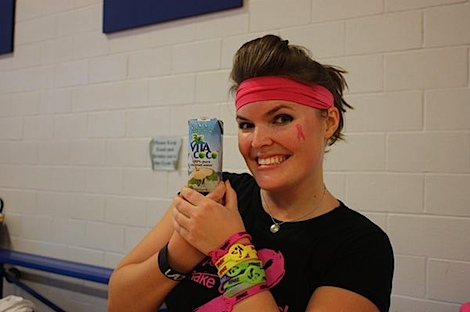 I brought liquid refreshment for me and Megan in the form of coconut water. Yum!
Everyone did a wonderful job and the energy in the room was kickin!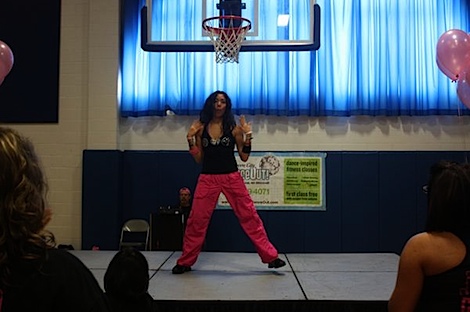 I led one of the last songs – a participant-request – Work by Missy Elliot.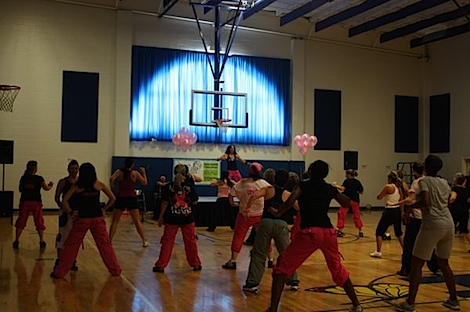 So fun! 🙂 I wish you all could have been there dancing with us!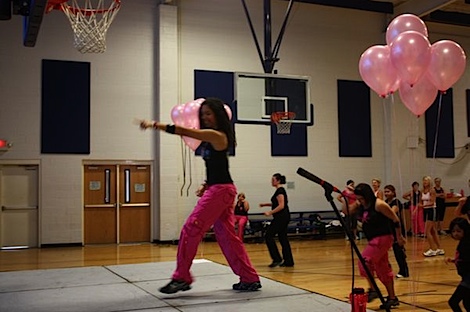 Did I mention this Zumbathon was 2 hours long! Just think how far you can run in 2 hours! That's like a really fast half marathon…or an average-paced 15K (at least what I can tell from my limited running knowledge). Phew!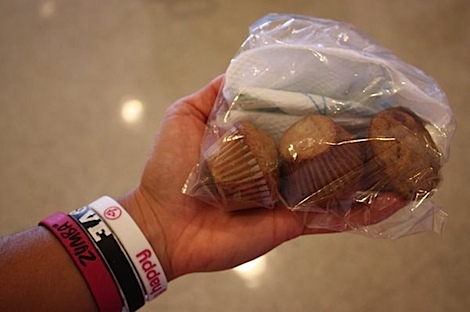 I definitely snagged some of those mini muffins (zucchini, banana, cranberry) after the Zumbathon was over. But that wasn't the best part.
The best part was that we raised over $7,000 today for Susan G Komen! Yay! Go team!