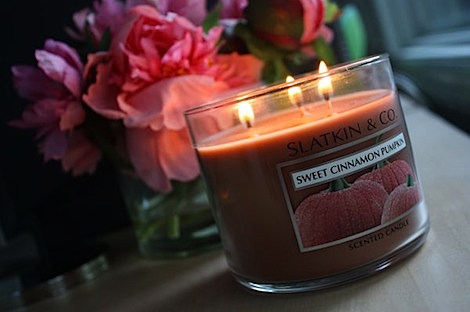 This Sweet Cinnamon Pumpkin candle from Bath & Body works made my whole house smelly uber-yummy today. It has a sweet, spicy scent that makes me think of fall.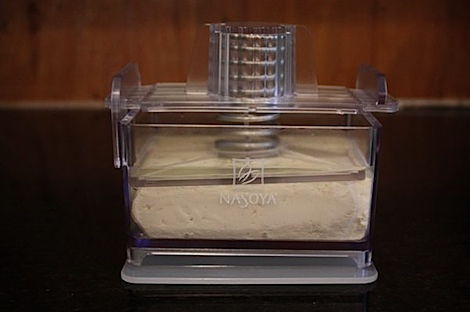 After this morning's yummy breakfast cups, I continued cooking with lunch. I even busted out my Nasoya tofu press.
I had 2 experiments:
sweet/smokey/spicy sweet potatoes
dried herb roast tofu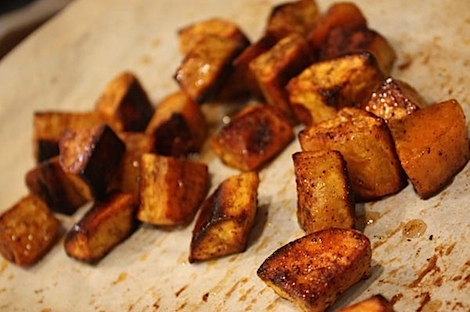 The sweet potatoes were a major win. (will be sharing the recipe soon)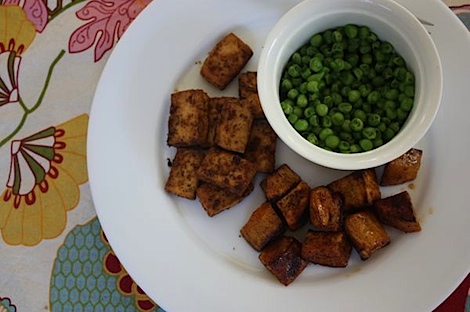 As for the tofu…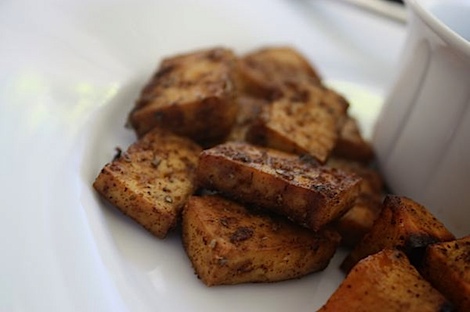 …that was more of a fail. I usually make a soy marinade for tofu, which I always love. Today, I didn't think soy sauce would go with the sweet potatoes, so I tried using EVOO and dried herbs. It totally didn't work. You live, you learn, right?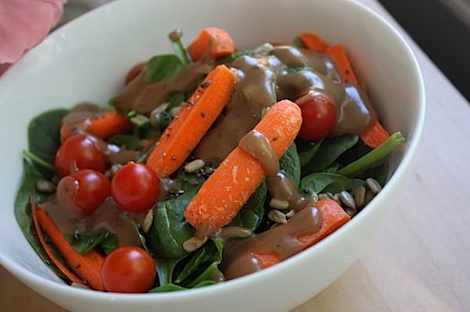 I had a spinach salad later with what looks to be some of the last of the cherry tomatoes from my garden.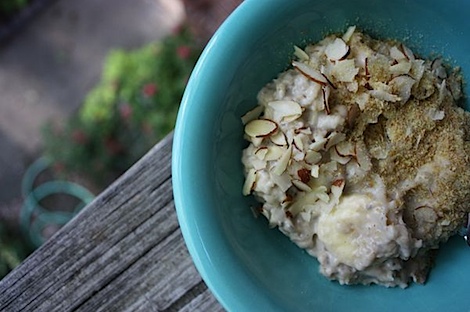 And for a pre-workout snack, I made banana oatmeal with vanilla hemp milk. Yummers!
Bailey and I matched outfits today – both black and white. 😆 This is actually my zumba outfit, which I wore to teach class tonight. People in the zumba world are calling these "cow pants." I don't care what they're called, I think they're cute!
Fave songs from tonight's playlist:
I'm a Slave 4 U (yes, Britney)
Shawty's Got Moves (the new tune I was talking about earlier)
Krazy
Desi Girls
Class was super fun and someone even requested a song I choreographed as their birthday song when I offered to do a song of their choice for their b-day. I was so honored they picked my song (Desi Girls). 🙂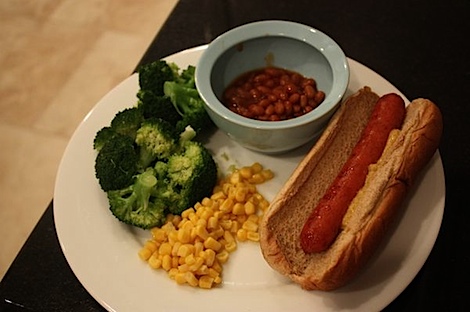 Hubby was in charge of dinner and made hot dogs, corn, steamed broccoli, and baked beans.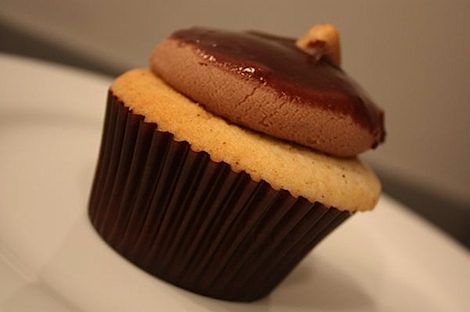 And he even got me a chocolate hazelnut cupcake.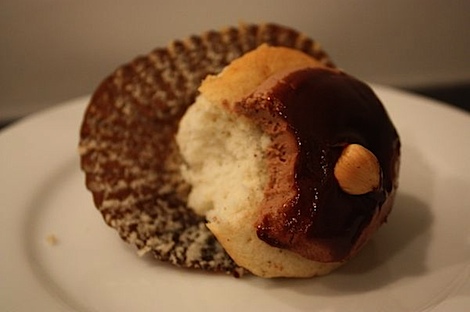 Nom nom nom!
Totally got to enjoy the cupcake whilst catching the latest, fist-pumping Jersey Shore. Oh yes…t-shirt tiiiiiiiiimmmmmmeeeee! lol
Do you have any funny nicknames for your clothes?