It's that time of year folks!
Fall?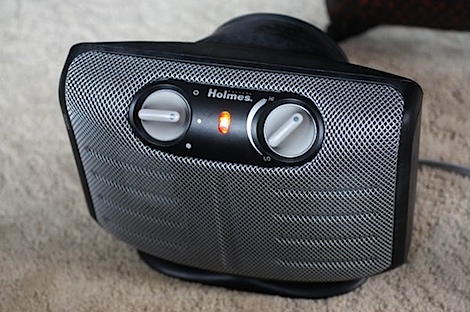 No…space heater time! I've been using my space heater like it's going out of style.
My little space heater has so many fantastic uses:
keeping me warm when I blog (like right now…yes, it's actually on)
keeping me warm when I work (from home)
helping me fight off chills just after a shower
warding off goose bumps when I'm getting dressed in the now-quite-cold-house
Btw, I had fun reading about the home chores you dread. I dislike cleaning the bathrooms as well!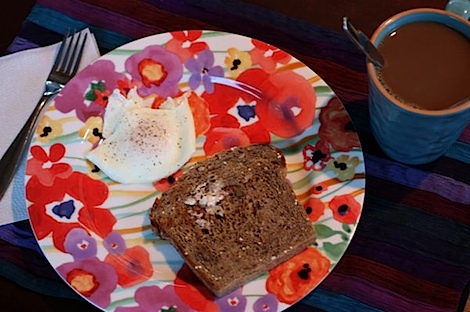 Hubby was a doll and cooked breakfast today: a fried egg and Whole Grain Goodness toast with locally-roasted coffee.
I must say, hubby has turned into quite the fried egg expert. I would even go as far to say that his fried egg is not only better than mine, but better than The Flying Biscuit (at least better than the one I had yesterday).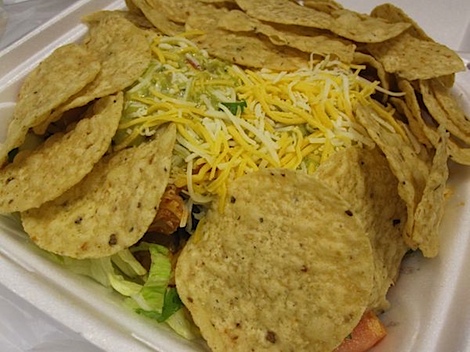 Lunch was an adobo pork salad with tortilla chips. I thought I was ordering chicken, but it turns out not so much. Oh well, it was pretty tasty. Plus I got some nice black beans and guacamole.
I also had a pear that met an untimely death by impalement on my water bottle top, which I salvaged and still ate. Ok, it only had a small puncture wound. lol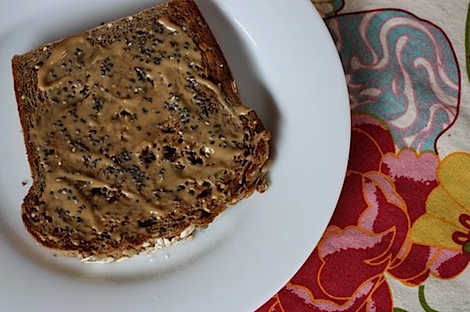 I came home to get ready for ZUMBA and had some more WGG toast with some organic PB, plus chia seeds for strength.
I co-taught a 90 minute zumba class and boy was I tired by the end! Phew! 90 minutes is a long time. That's like running a 14.5 minute mile 10K or under a 10 minute milk 15K!
Anywho, I downed a half scoop of Vega Whole Health Optimizer in Vanilla Chai shaken with water for a post-workout recovery drink. Love this stuff!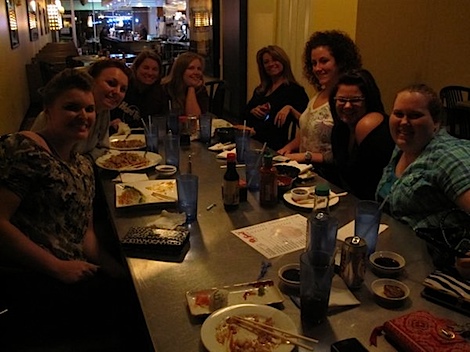 I went with a bunch of zumba friends for sushi after class.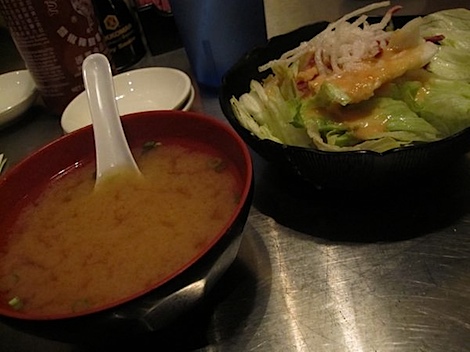 I had miso soup and salad with ginger dressing.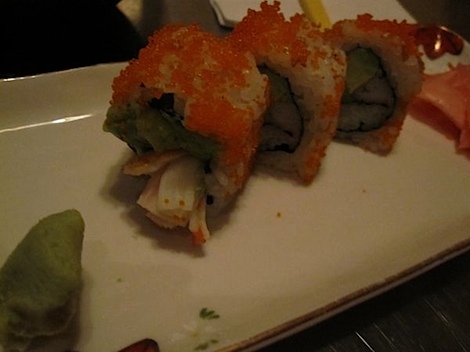 California roll.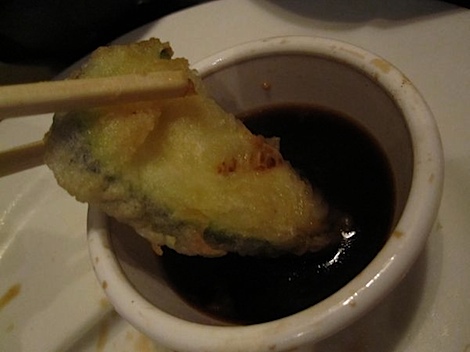 Tempura zucchini.
Yes, it's basically the same thing every time, but it works. It's cheap, tasty, and relatively healthy.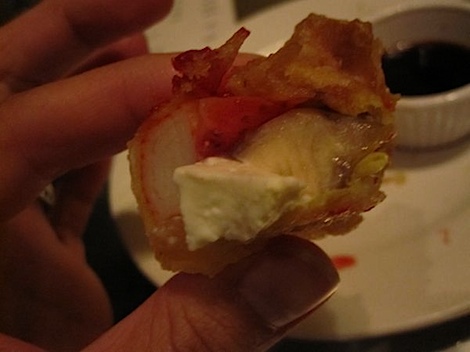 I even got to try a bite of Bethanie's fruit sushi! Yum yum!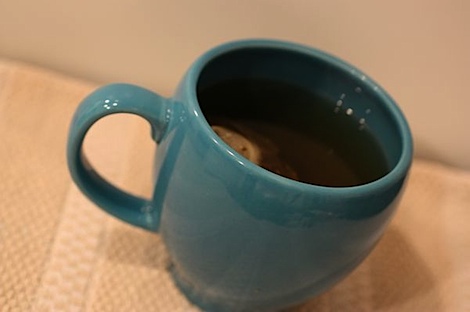 Now it's time for pre-bed hot tea to get in a sleepier state of mind. This is my new trick for hydrating, especially on a workout day. I find I don't like drinking water in the morning, but I do like bed time tea. Plus, it seems to be helping me get ready for bed.
How do you stay warm when the weather gets colder? Cozy up in a blanket? Wear extra clothes? Use a space heater? Something else?