I loved reading everyone's guesses on yesterday's tease-post! You guys are so creative. If you're my Facebook friend, then you already knew what flavor of nut butter I made. But if you aren't yet (though I think you should be), then read on for more dets…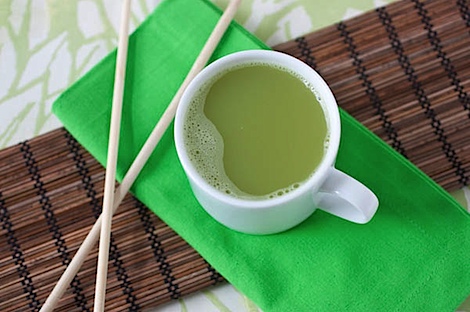 After my morning coffee, I still wanted a pick-me-up, so I whipped up a quick matcha green tea latte using rice milk for my "creamer."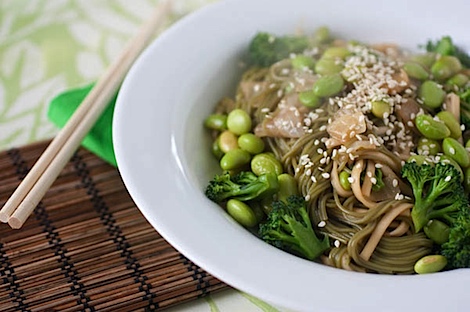 I did another TCL noodle stir fry for lunch.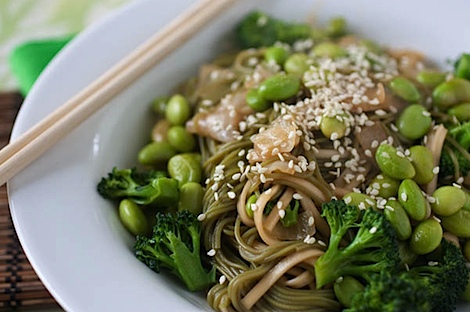 Though noodles are typically my staple, I was almost out of udon. So, I did a mix of udon and green tea noodles. Nom! Also in the mix – edamame and broccoli. I just used soy sauce, pasta water, and drop of sesame oil for my sauce.
You can check out this recipe for basic cooking directions for a noodle stir fry.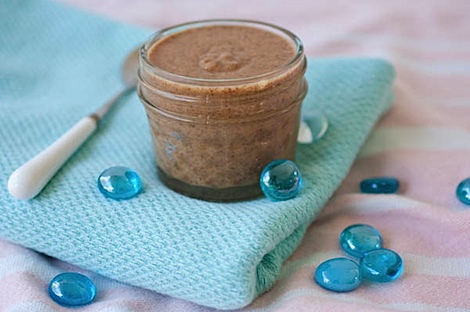 Now…on to more yummy goodness. Did you guess my new nut butter creation correctly?
I was inspired by the whipped cinnamon honey that I've been enjoying so much lately that I decided to make cinnamon-honey nut butter. But not just any cinnamon-honey nut butter. I made…
Honey Roasted Cinnamon Wink Almond Butter!
I'll be posting a recipe tomorrow in case any one wants to try it.
Ooh and one cool thing about it – it's a Not So Sweet recipe! Yeaaaaaa!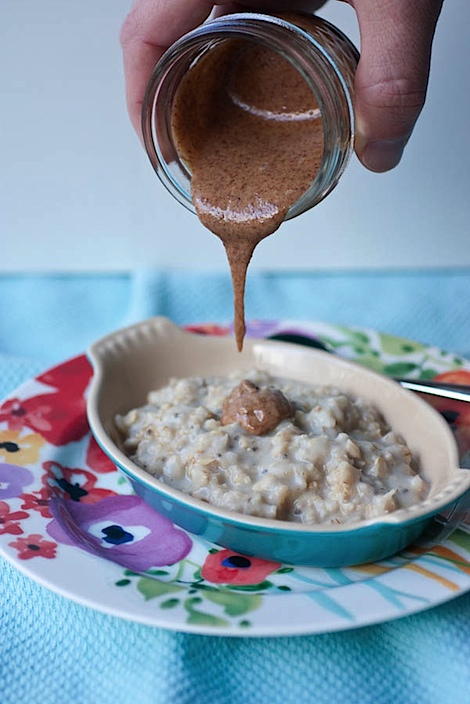 After making my new almond butter, I did what any "normal" girl would do.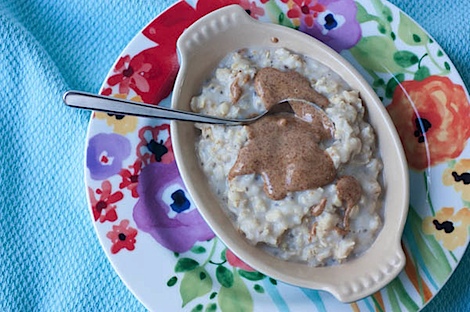 I whipped up a batch of simple rolled oats cooked in rice milk to be my canvas for my nut butter "paint."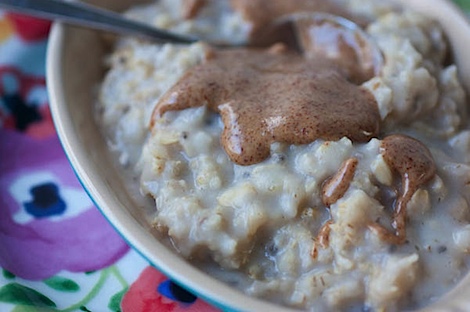 This new nut butter was a definite winner.
Hubby was going crazy for it! He wanted to eat ALL of it! I ended up only eating about 3/4 of my oats because I was having it for a pre-work-out snack, and didn't want to eat too much before Zumba. I offered him the rest of my oats (which he almost always turns down), but he excitedly accepted them and quickly found the almond butter jar to add more on top. He happily slurped up my leftovers and in a jiffy!
Perhaps this is how I can hook hubby on oatmeal? Hmm…
***
I taught a small but mighty Zumba class on Thursday. 😉
My favorite songs were:
Chillin
Rompe
Battlefield
And two of my participants showed me a dance they choreographed all on their own. It was pretty awesome. I only wish I had taped it to share with you all! Those girls have skillz!
***
I took Friday off from work to take care of stuff at home. The day FLEW right by, but I got a lot done. I guess I not only took the day off from work, but I sort of took it off from blogging, too. Whoops, ya'll. Good thing I took so many photos on Thursday!
***
I'm off to pack. I'm visiting my fam first thing tomorrow morning. And rumor has it I will be picking up more of those amazing rye bagels while I'm in town! 😉
***
Have you gotten your SO to enjoy something they previously didn't? What was it and how did you do it?