Hiiiiiyas friends!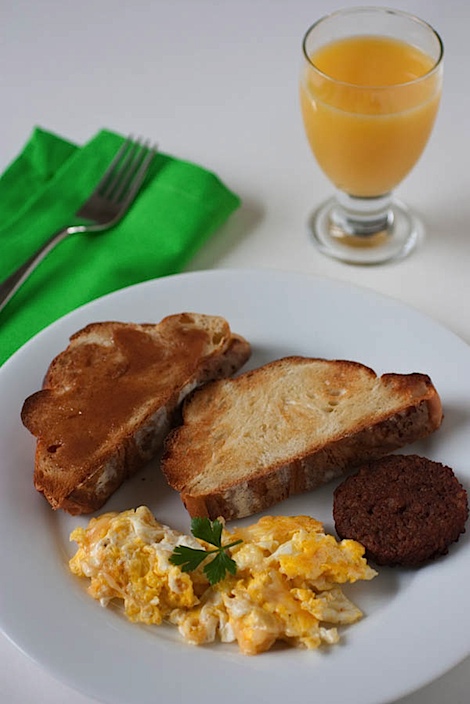 After sleeping in for a looong time, I woke up pretty ravenous. It must have been the zumbathon yesterday!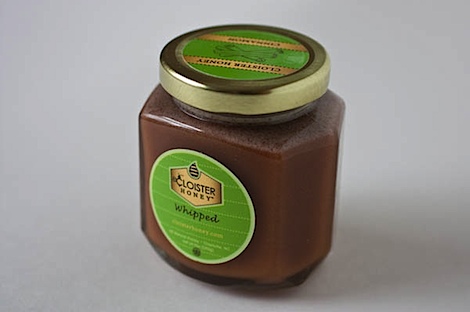 I couldn't wait to dig into the new treat we picked up at the farmer's market yesterday – whipped cinnamon honey!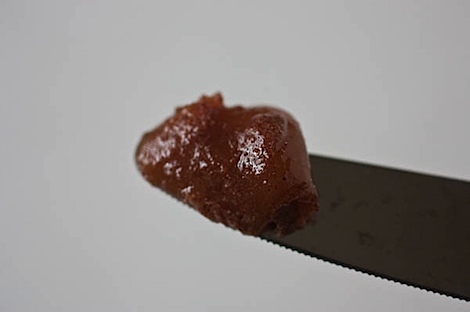 We got this from Cloister Honey, and it's available online in case you want to try some yourself.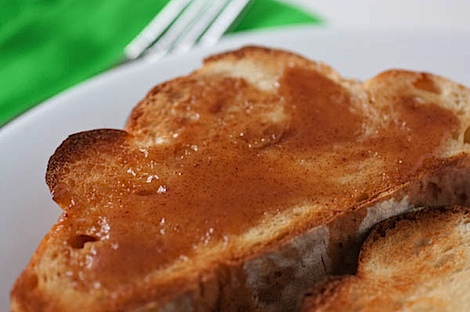 I had some on market challah with breakfast. It was divine!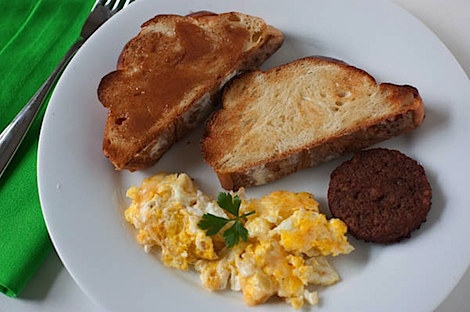 I've always been a fan of carbs. Growing up, I often had two pieces of bread of 2 halves of a bagel for breakfast. My signature take was to do one savory and one sweet piece. I'm sure many of you balance-loving fools like me do the same. I'd always have one piece buttered and one with jelly, jam, apple butter, or some other sweet topping. Today I was extra excited to slater on some of that whipped cinnamon honey for my sweet piece of challah toast. Nom!
With breakfast, we also had scrambled eggs with cheese and some Morningstar "sausage." It totally hit the spot!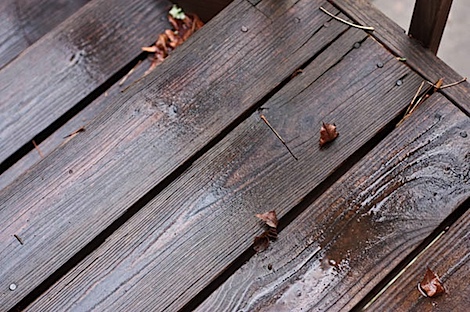 How was the weather where you live? We had lots of rain!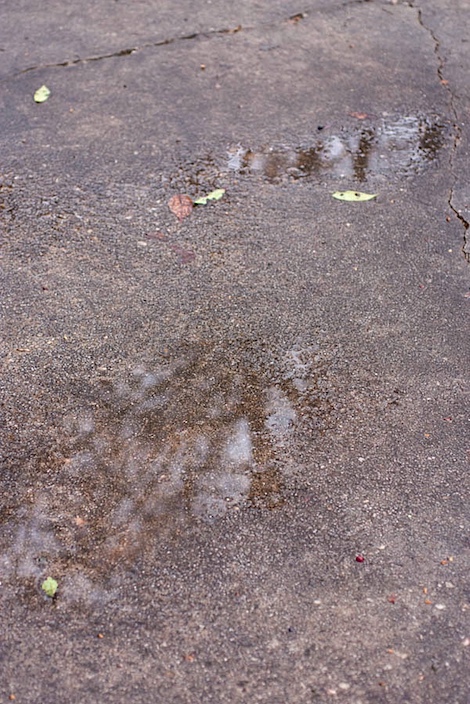 One thing I like about rain is seeing all the puddles.
Do you see what I see in these puddles?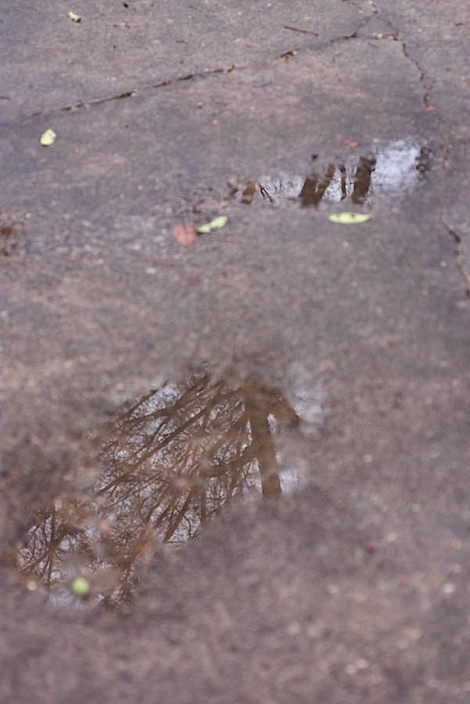 Take another look.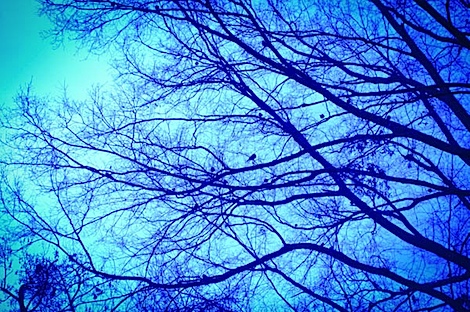 The birds have been going crazy around our yard for some reason. There appeared to be dozens in the trees behind our house today. They were just chirping away!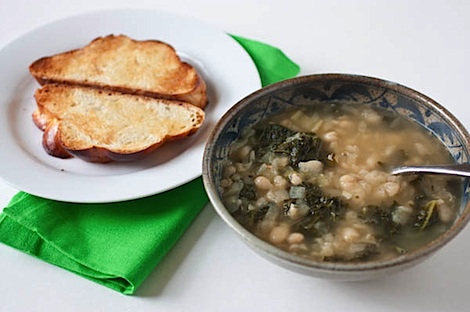 The rainy day called for hot soup – Italian style cannellini and kale.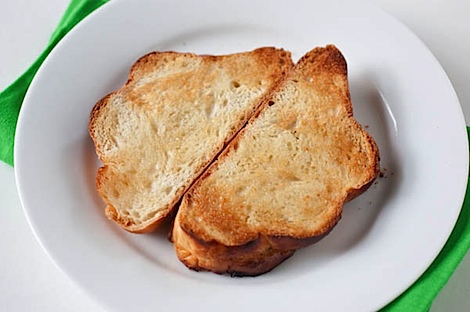 Slight obsessed…I know.
***
I spent the afternoon trying to both relax and be productive. I rarely get rest days, so I tried to take today to just chill for a bit, while taking breaks to get some to-dos done.
I think I balanced things out fairly well:
I did a load of my athletic wear laundry
Watched a couple movies
Lounged on my couch
Created a flyer to promote my new Zumba class
Sipped hot tea
Blogged
And get this…I even painted my toe nails and fingernails!
I know it seems silly to be excited about painting my nails, but if you read about my hectic schedule, you'd know that I have been running around so crazy that nail-painting is quite the luxury for me. 😉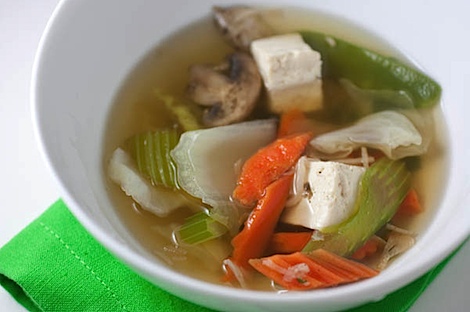 Hubby and I ended up getting Thai take out for dinner – a brothy soup with tofu…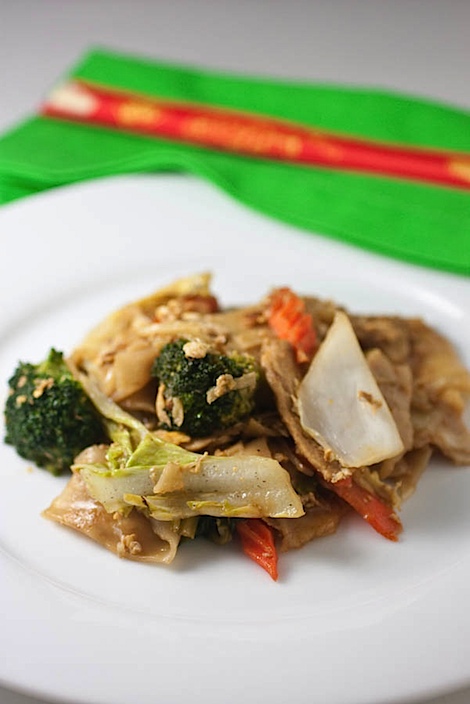 …and Pud See Ew with chicken.
What is your favorite thing to do on a rainy day off from work?