I didn't hit my snooze button this morning!
Ok, so maybe I slightly cheated since hubby woke up before me and woke me up about 5 minutes before my alarm was set to go off…but I DID go ahead and get OUT of the bed instead of laying around for 15 or 20 minutes. We'll call that a win. lol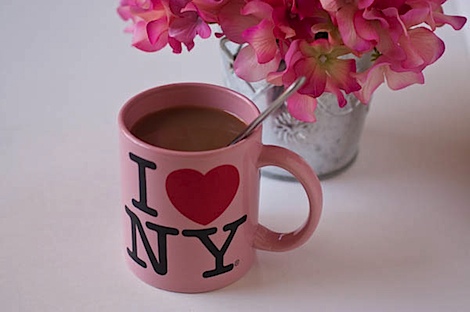 Coffee was a big help. Coffee is sometimes my motivation to get out of the bed. The sooner I wake up, the sooner I get coffee. This wasn't always the case, though.
From when I first started drinking coffee, my mom would do the sweetest thing. She brought me coffee to wake me up in the morning! My coffee was almost like my alarm clock. No matter how tired I was or how much I wanted to lay around longer, once that sweet smell of coffee hit my room, I would always be able to sit up just enough to take one glorious sip of hot, creamy coffee. Ahh those were the days! Though to be honest, she still brings me coffee sometimes when I visit home. 😉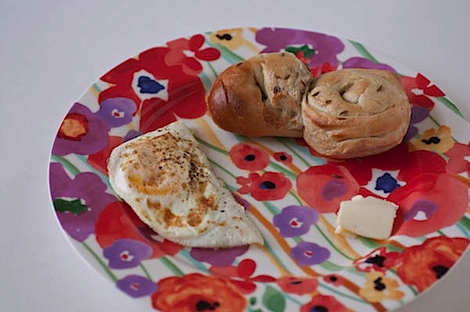 It was so nice eating breakfast at a reasonable hour today. Hubby made a fried cage-free egg and one of the last rye bagels.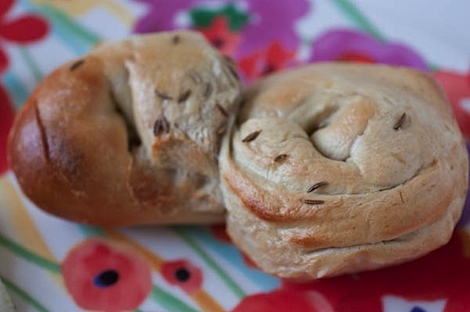 Ahhhhh! We need more bagels!
***
What Could You Do With Your Snooze Time?
So yesterday, I mentioned that you can lose a lot of productive time to hitting the snooze button. I also hinted that I've heard that the sleep you get during your snooze time isn't really quality sleep. I found this article (click) confirming that suspicion. I'm sure there are more, but I feel like I've heard it from enough sources to believe it, personally. (Do let me know if you find any others – I'd love to see them!)
So what productive things could you be doing with your snooze time instead of getting half-a$$ sleep?
Time Management Challenge – Activity #2 – What could you do with your snooze time?
How-To: Write down how long your average snooze time is. Now write down 5 productive things you could do with that time. And if you'd be willing, I'd love it if you left your activity answers in a comment or on my Facebook wall. Pretty please?
I'll go first.
My average snooze time: 30 minutes
5 Productive things I could do with 30 minutes:
Sleep! Instead of setting my alarm for 6:30am, I could set it for 7:00am. I'd get 30 more minutes of quality sleep time!
Read a book. I always complain I don't have time to read, but I could read quite a bit in 30 minutes and it would be a really relaxing way to start the day.
Bake. I could make some really awesome breakfasts with an extra 30 minutes.
Blog. I have hundreds of ideas for blog posts. Literally! I could schedule a quick one in the morning before work.
Walk. I could take Bailey on a stroll around the neighborhood. Bailey would be thrilled and I think it would be an energizing start to the day.
*Updated to add that my 5 things would each take 30 minutes, so for example, I could do one for each business day of the week – Monday through Friday. I don't think I could do all 5 in 30 minutes (not all 5 each business day). But feel free to write your list how you like.* 🙂
Your turn! What could you do with your snooze time? Feel free to just list one or two productive things you could do with your snooze time, if you can't come up with 5. 😉