I wish I could work from my house every day. My eats would be so much more fantastic…as would be my photos! Gotta love that natural light!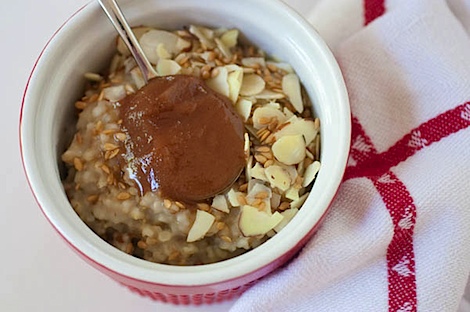 I must have been putting much stuff in my oats the last bit, because recently, I've been liking them almost straight up with just a touch of whipped cinnamon honey and some nuts for protein.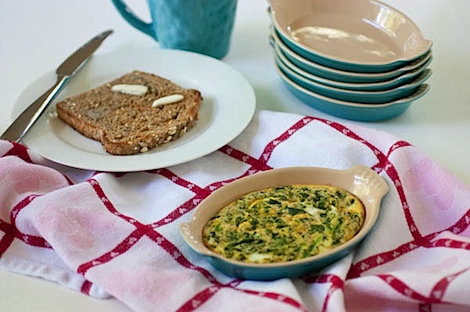 And another spinach egg bake with whole wheat toast made for a fantastic breakfast #2. I love multiple meals in smaller portions.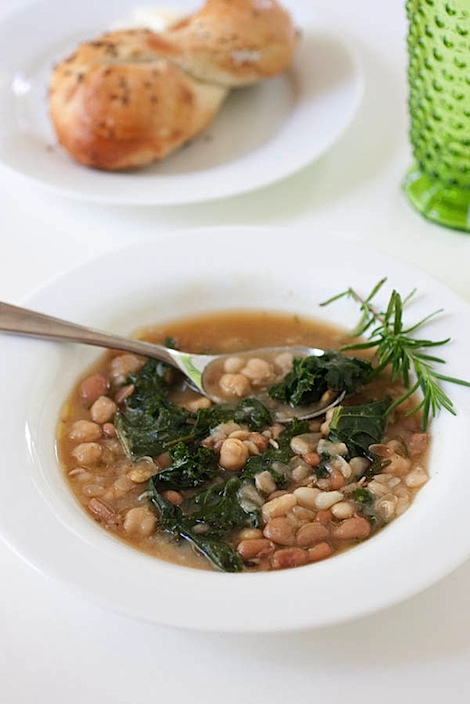 For a quick, easy, meatless, and el cheapo lunch, I made a 3 bean and kale soup with kale and rosemary from my garden.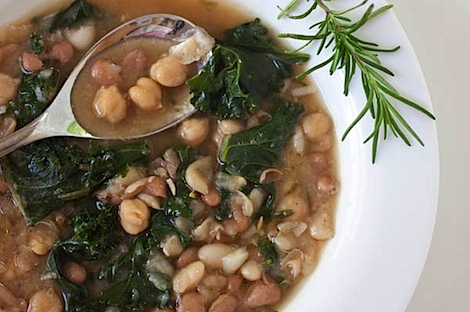 I even used cannellini and pinto beans that I had cooked from dry awhile back. The leftovers were frozen and tossed into todays with soup with the rest of the chick peas leftover from that fabulous vegetarian pasta from Monday.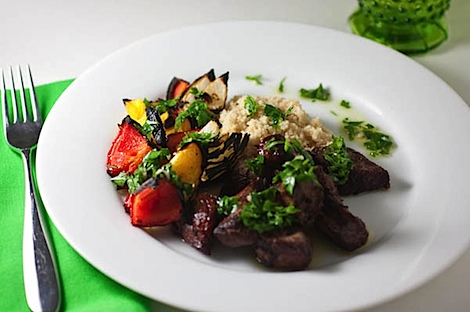 With the weather getting warmer, hubby is having an increased craving to grill.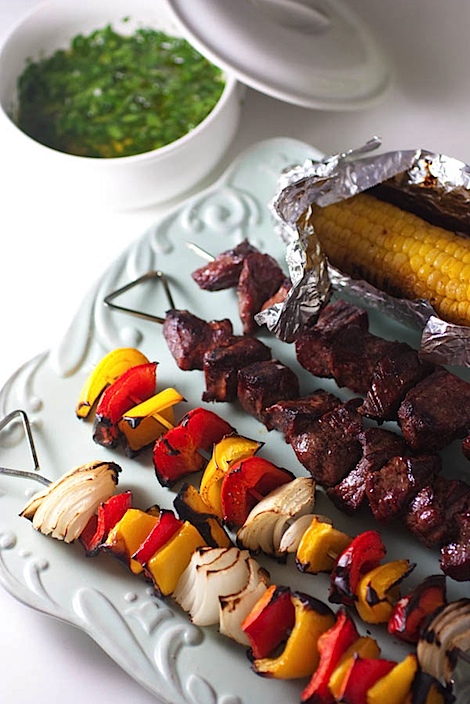 Which is fine by me because I lurve grilled eats!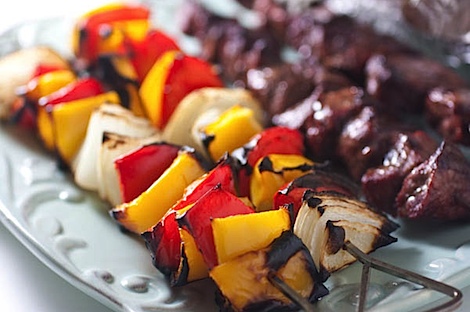 We made tri tip from Earthfare with bell peppers and onion.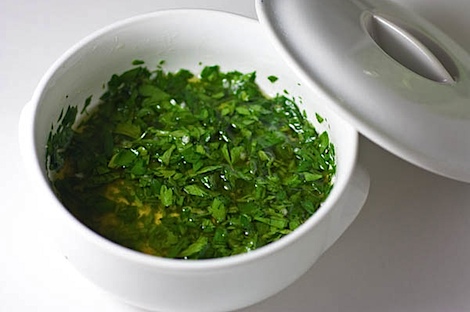 The key feature – this yummy chimichurri sauce. I'm thinking this is going to be my theme sauce this summer. It's great on almost everything!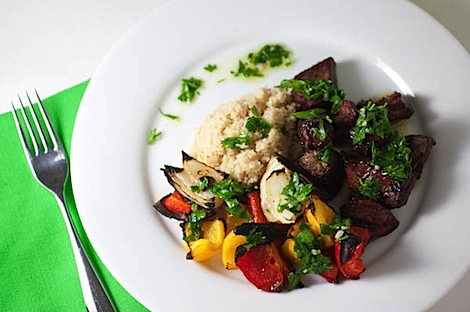 I served the kabobs with whole wheat cous cous. Nommmmm!
***
Did you see the photos of Bailey the pillow loving corgi? (Click)
And I'm only 7 fans away from 500 on my Facebook page! Woohoo! Do you Like me yet?
***
I totally passed an art gallery yesterday and saw a sign that said "Sign up for summer classes now!" My heart skipped a beat and I got really excited thinking about doing a summer art workshop. I used to do those all the time when I was a kid. Thinking of those fond memories with hands filthy with pottery "mud" and jeans covered in paint made me happy…until I realized that the sign was most likely a sign for parents to sign up their kids for classes. Doh! Though, perhaps I can find some art classes for adults around town? I think I've even seen a Groupon or two for some!
Did you take art classes when you were a kid? What kind and which was your favorite?