On Saturday, I had the pleasure of partaking in my first Big Hat and Goat Picnic.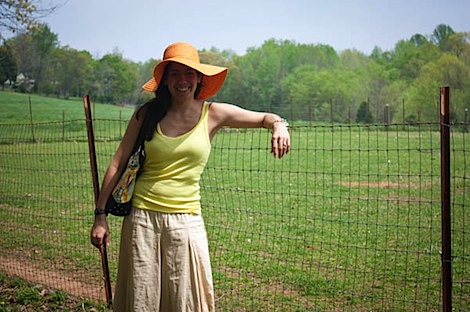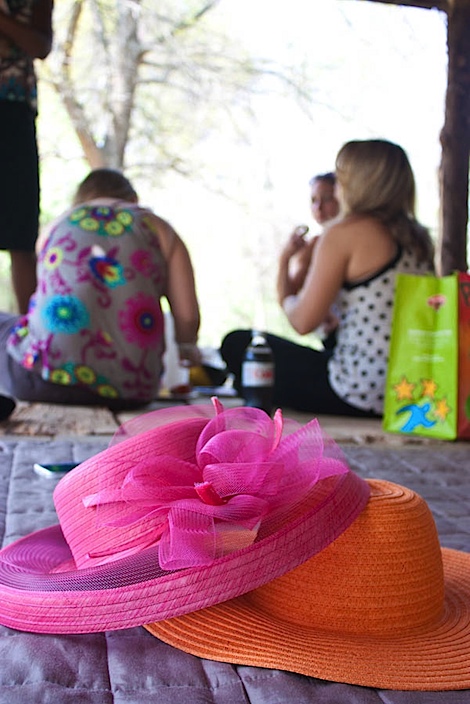 Of course, there were big hats…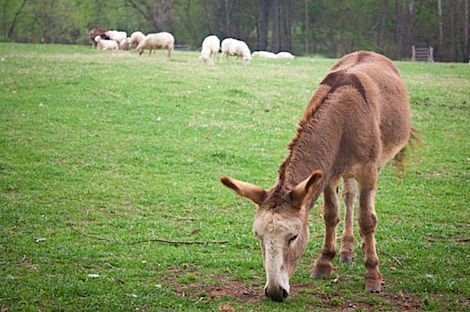 …and plenty of goats (they're in the background, promise!).
But, let's rewind a bit…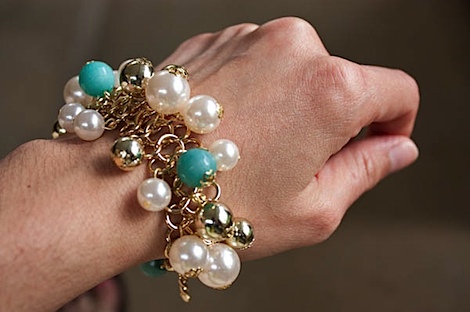 I put on some new bling for the special event – a bobble bracelet with lots of TCL blue. 😉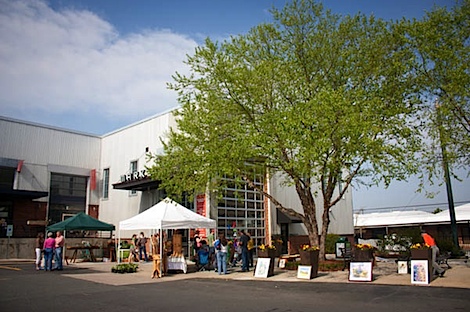 I didn't know what to bring to the picnic, but I figured local eats are always a good choice.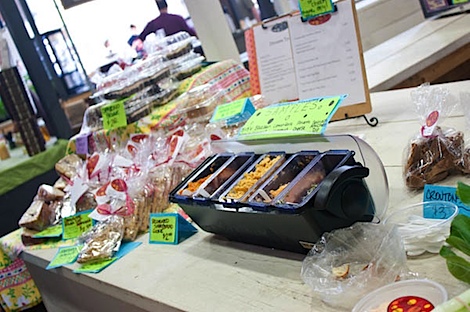 I picked up some homemade pimento cheese and pita chips from Savory Moments at the local farmer's market.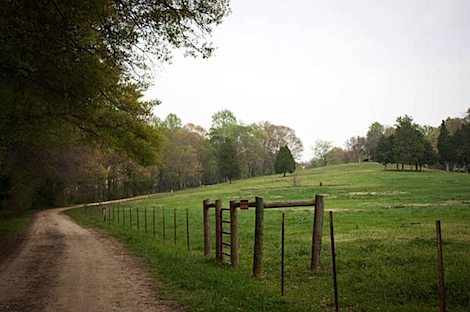 After meeting up with my friends, we headed out to the country for some fresh air and al fresco dining.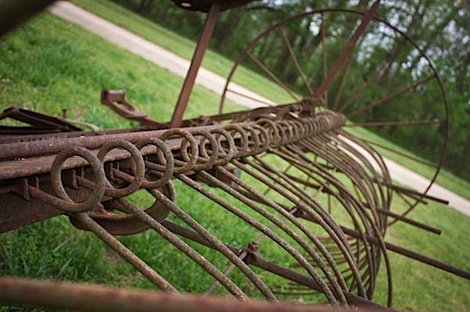 Our location of choice – a local farm area.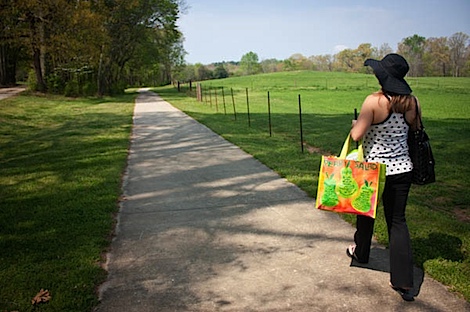 We had a lovely little spread and plenty of yummy food: tortilla chips, 7 layer dip, a variety of cheese, salami, olives…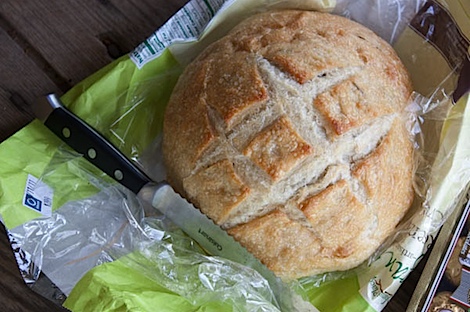 …rosemary bread…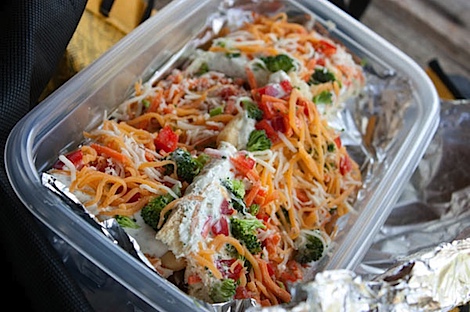 …Megan's veggie & cheese squares…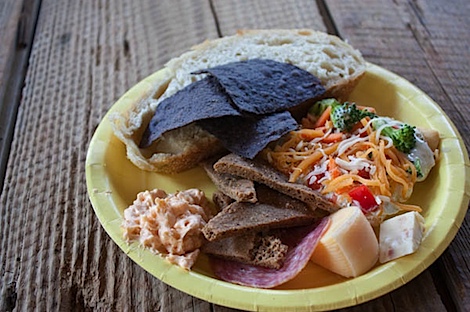 Nom!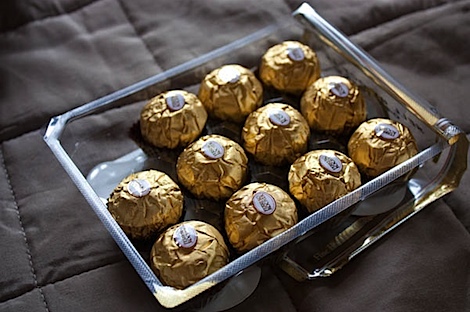 Mmm…chocolate.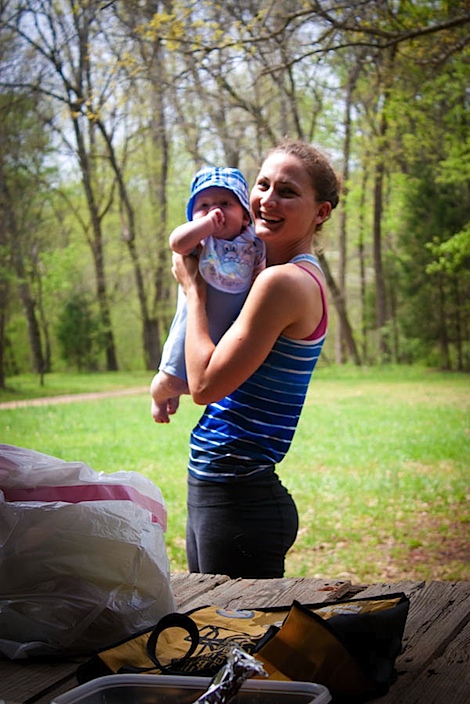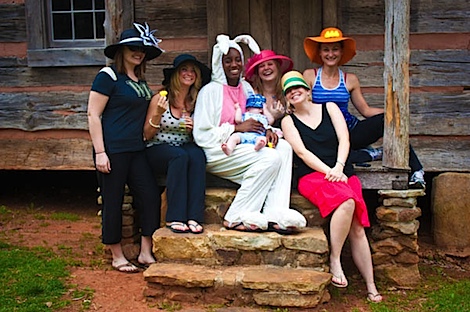 After eating, things got a little crazy with a bunny suit.
Bet you've never seen a bunny do this before! Go yoga bunny, go!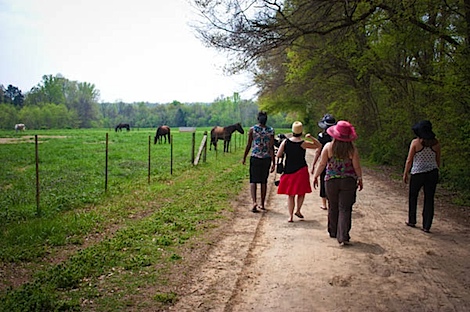 Next, we headed out to meet some of the farm animals.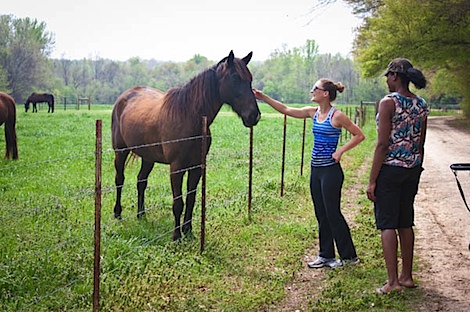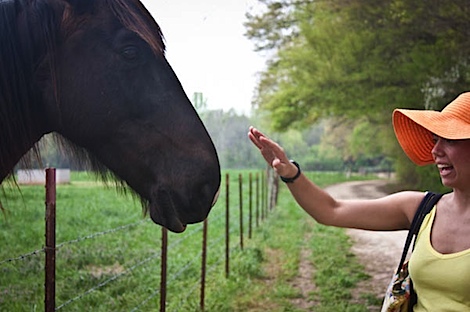 We made friends with a horse…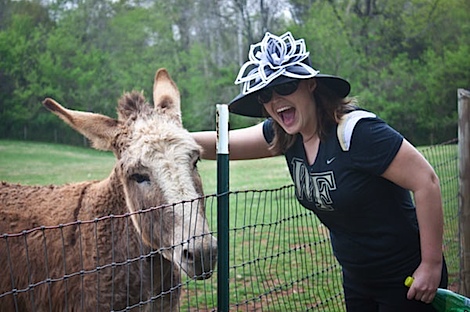 …a donkey…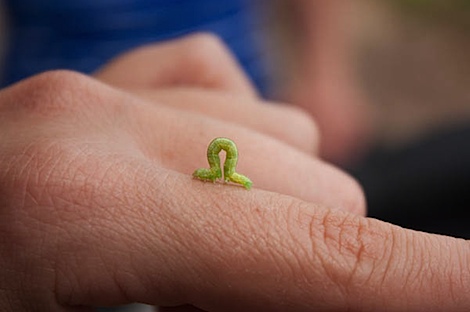 …and an inch worm.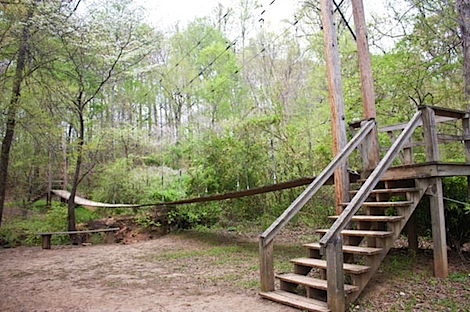 Next up – a swinging bridge. And what do you do with a swinging bridge?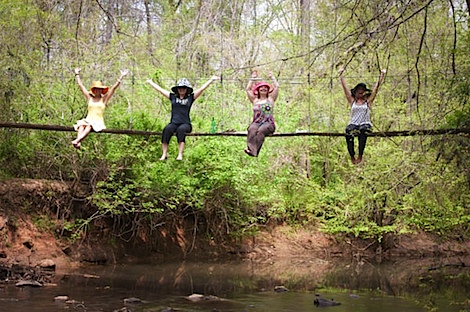 Have another photo-shoot, of course!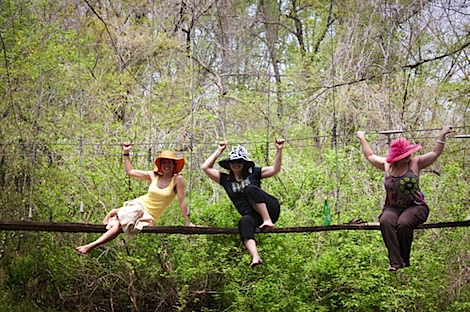 Work it.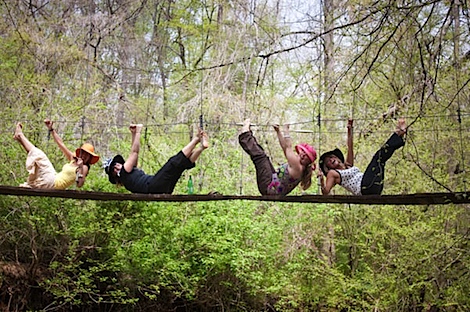 Work it!
And why not some yoga in the creek? 🙂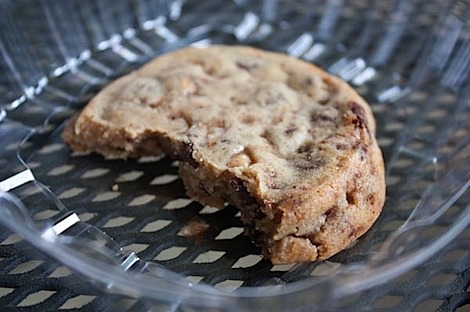 We picked up boiled peanuts and fresh-baked chocolate chip cookies on the way home to complete our outdoor adventure.
Our afternoon at the farm was one of the most relaxing I've had in awhile. I must go back soon! It was the perfect place for a picnic and the weather couldn't have been nicer.
Where is your favorite place to have a picnic?