Hubby and I have stumbled onto something delicious. No, we didn't invent it…we just realized how delicious it is and how much we want to make it…all…summer…long!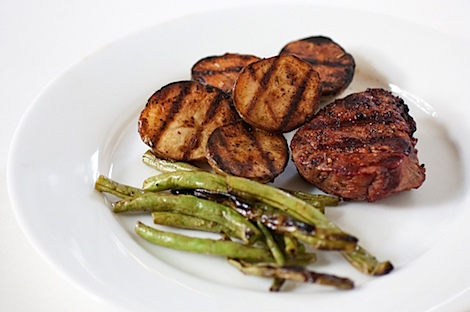 It started with our grilled dinner. We considered eating out at a local restaurant to enjoy the lovely evening weather by dining al fresco. But, ultimately, we talked each other into eating at home. It helped that we stopped by the grocery store and picked up some local filet.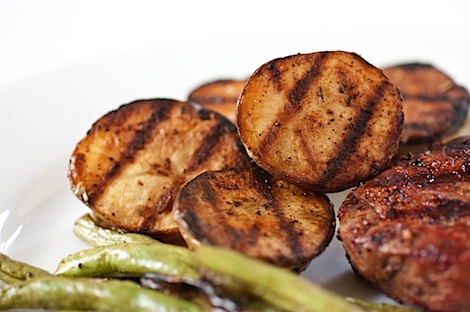 While the filet was fantastic (juicy and melt in your mouth), the potatoes were the big surprise. I thought the idea of grilled potatoes sounded good, but I had no idea they'd taste so scrumptious. We basically made this recipe. It's easy and tasty. Try it!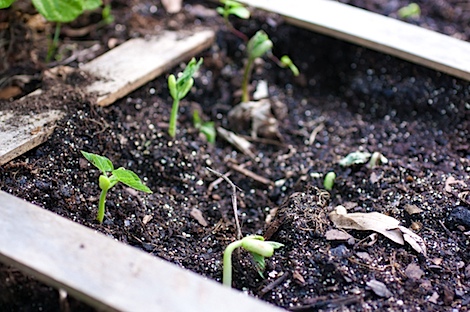 How about a quick garden update?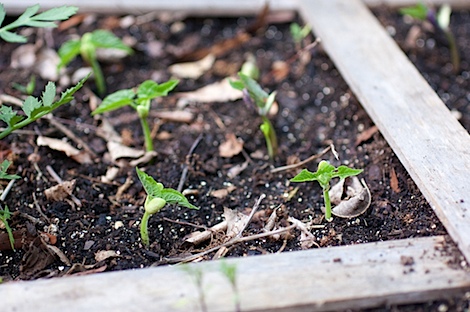 The green bean seeds are sprouting right up! Almost all are poking out of the ground now, but I will replace the ones that didn't with new seeds. They catch up fast!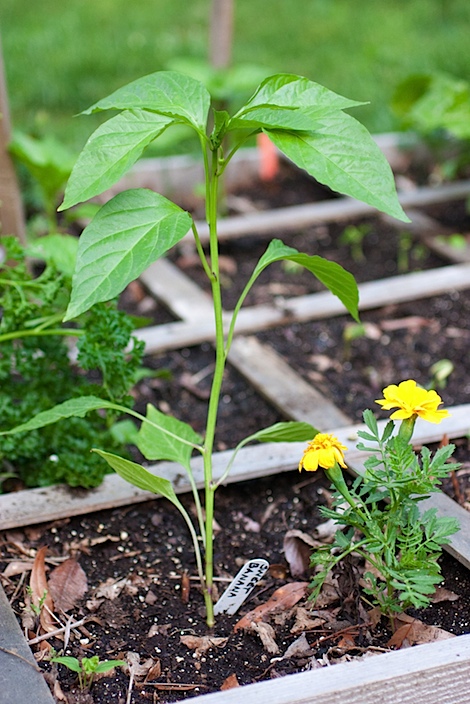 The banana pepper plant seems pretty happy in the garden, frolicking with marigolds.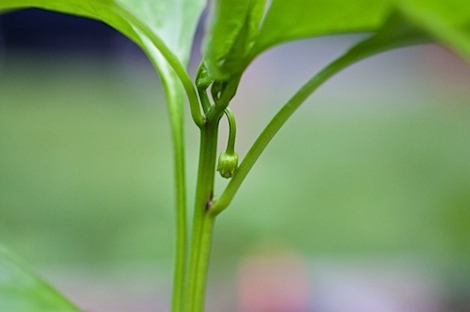 I even spy the potential makings of a future pepper!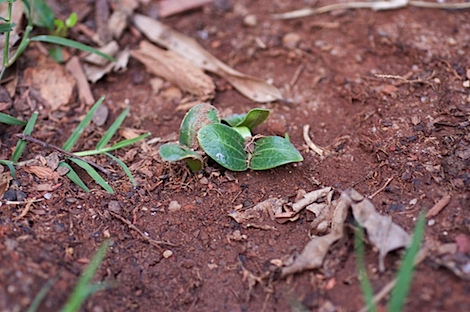 And are those squash seedlings I see sprouting?! Let's hope so!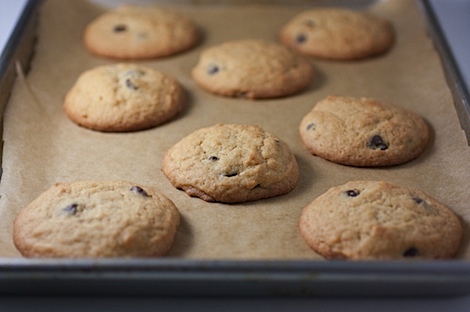 By the way, while hubby grilled our fanastic dinner, I was busy baking in the kitchen. I had a road trip planned to visit a sister office for half the week, so I did what any normal person would do and baked.
I made chocolate chip cookies…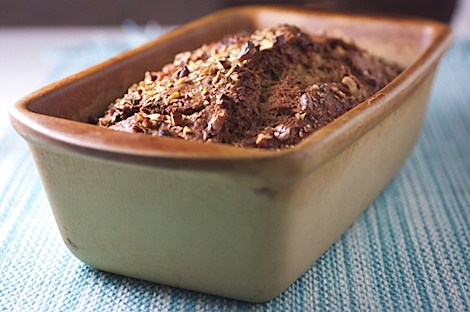 …and homemade banana bread.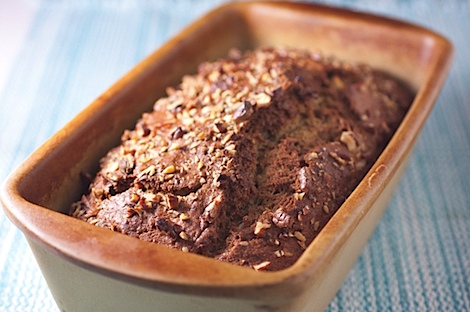 I made this recipe subbing whole wheat flour for the spelt.
***
As for the roadtrip..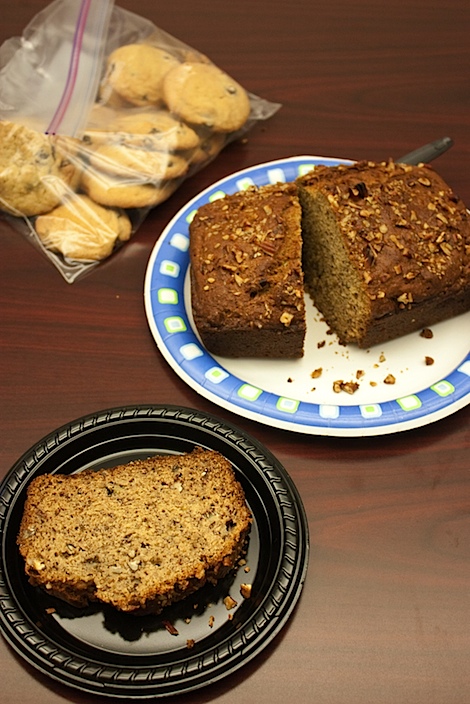 There was hardly anyone in the office! I think I only gave out a couple slices to my teammates before handing the rest to a teammate with a large team under him. I hope they enjoyed the bread! I thought it came out pretty tasty!
As for my trip…things didn't go as planned, so I ended up cancelling my hotel reservations. The bad news? I didn't get accomplished what I had planned.
The good news?! I made it to Zumba! Woohoo! I was really sad about missing my Monday class, but I ended up making it anyways. I was late, but I was there.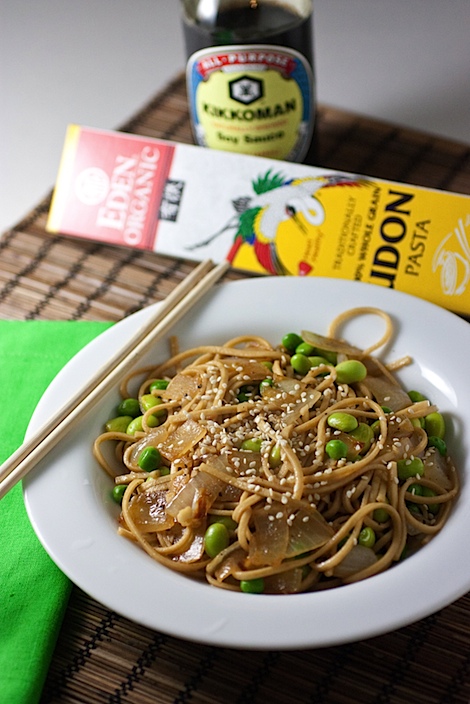 After Zumba, I surprised hubby by ringing the doorbell instead of just unlocking the door. I figured that would be more unexpected. He and Bailey were really happy to see me home early.
I just whipped up a quick TCL-style noodle stir fry for dinner with edamame, peas, onion, garlic, and udon noodles with a simple soy sauce.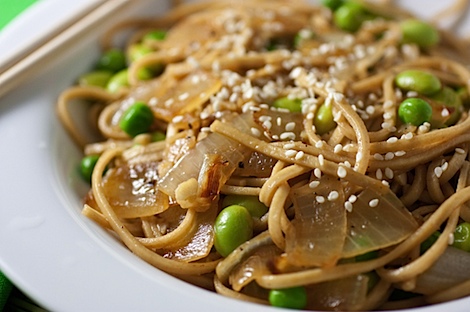 Reader question #1: I'm going to be bathing suit shopping very soon. Any recommendations for me?
Reader question #2: What's your favorite way to eat potatoes?