On Saturday, I had the pleasure attending my second Poplar Ridge farm-to-table dinner as the official photographer.
For those of you unfamiliar with the concept, a farm-to-table dinner is a meal that is created using ingredients (vegetables, herbs, etc.) straight from the farm you are visiting. It doesn't get any more local than that, folks.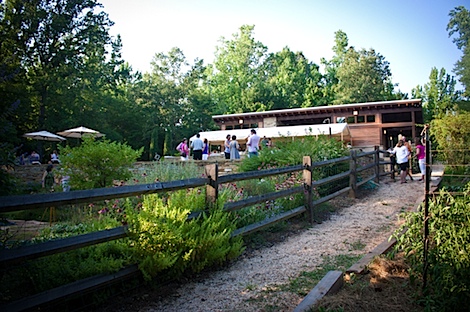 As a serious locavore, I get extra excited about amazing events like this.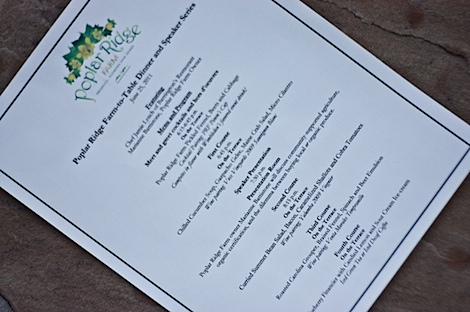 And since I'd been to a Poplar Ridge dinner before, I knew the menu and food would be spectacular.
Upon arriving, I headed straight for the pool house to put down my camera bags and purse and see who was in the kitchen.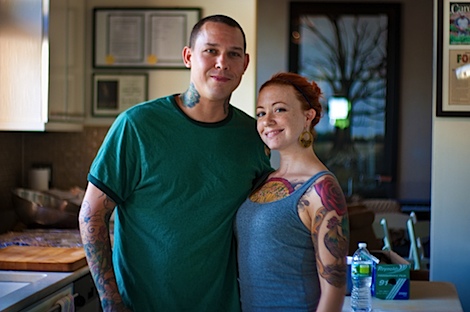 I was so happy to see Jaime and Courtney who had been the chefs at the first farm-to-table dinner I attended in September of last year (click to view that post). The two are not only a dynamic duo in the kitchen but really great people. I was worried last time that I may be in the way of the busy chefs (since I was shooting photos in the kitchen while they were preparing the eats), but they really made me feel welcome.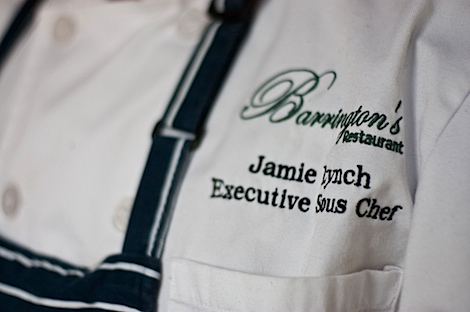 Jamie is the Executive Sous Chef at local restaurant Barrington's. I've never been to that restaurant, but after experiencing Jaime's kitchen skills first-hand, I really want to go!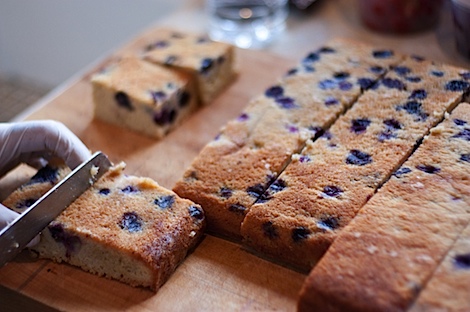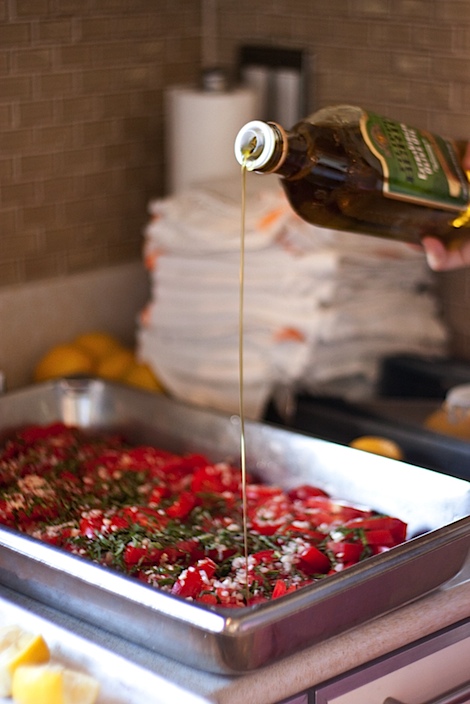 While Jamie and Courtney prepared for the dinner, I headed out to take pictures around the flower garden and pool area.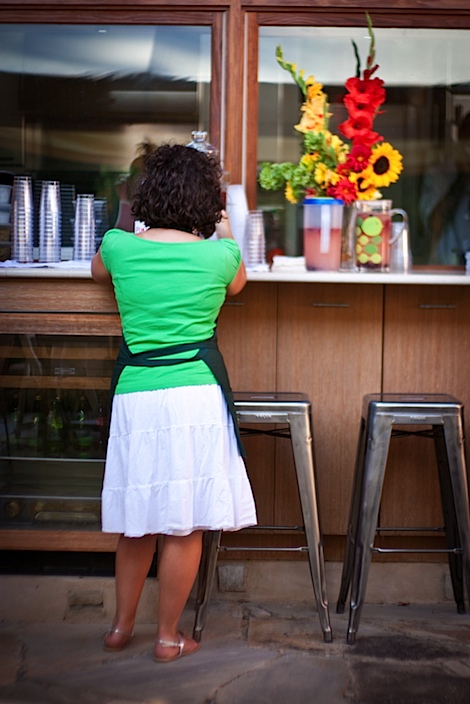 The guests were served Poplar Ridge's famed Pimm's punch, which is a refreshing, fruity concoction.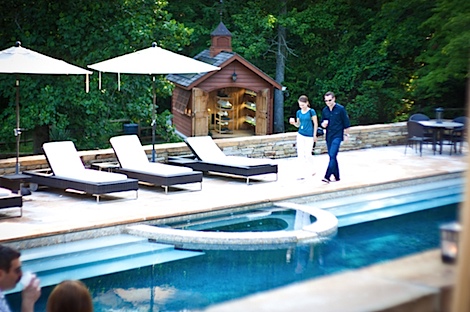 And guests were free to roam the pool area…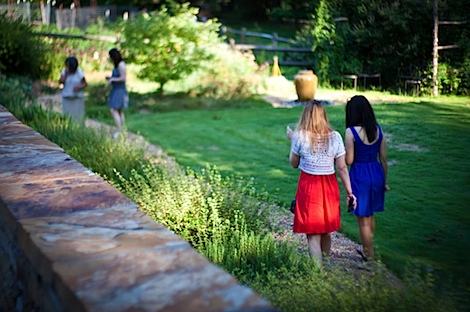 …the yard…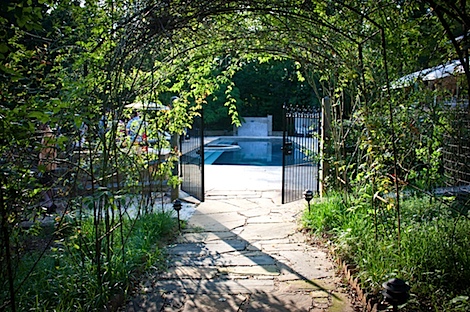 …and the flower garden.
I loved wandering around the pool house and flower garden. They were both so peaceful and beautiful.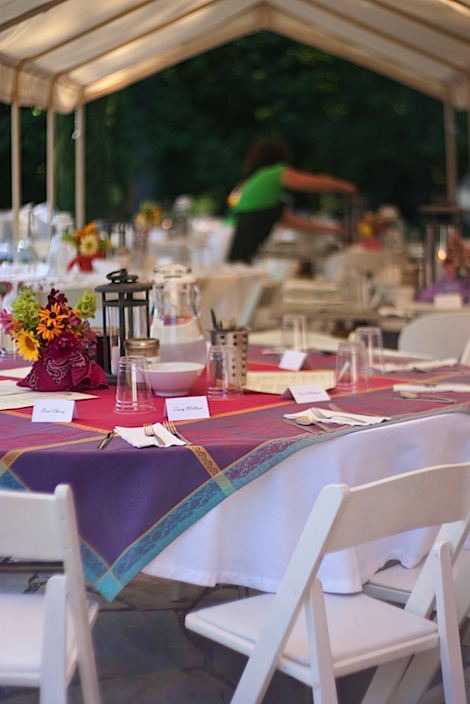 Soon enough, it was time for the dinner to start.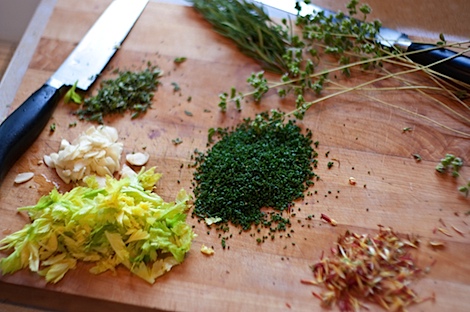 I headed back to the kitchen to take more food photos.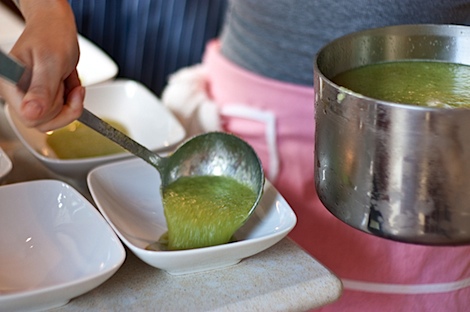 Courtney was plating the first course.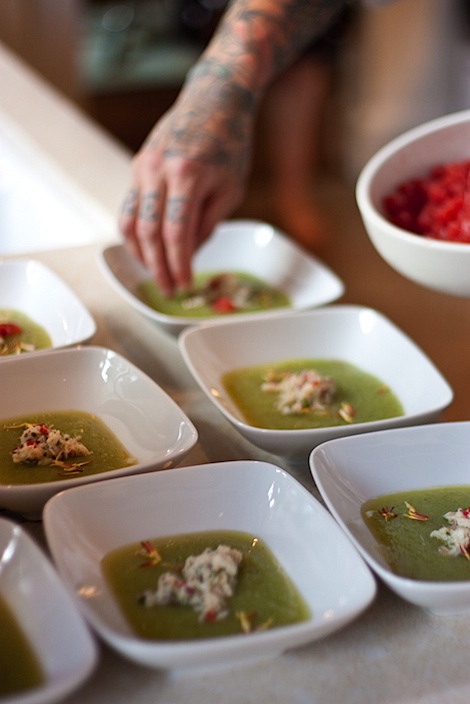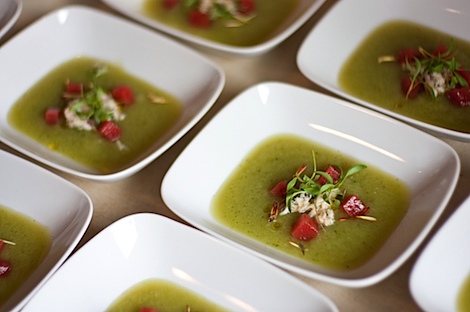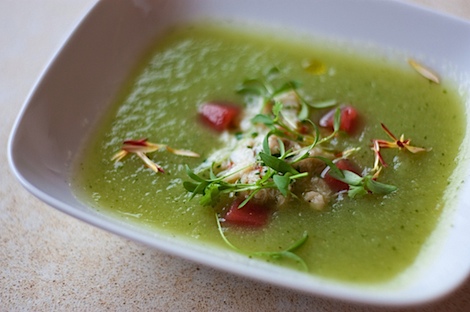 First course: Chilled Cucumber Soup with Spicy Gazpacho Gelee, Maine Crab Salad, Micro Cilantro, and Edible Flower Petals.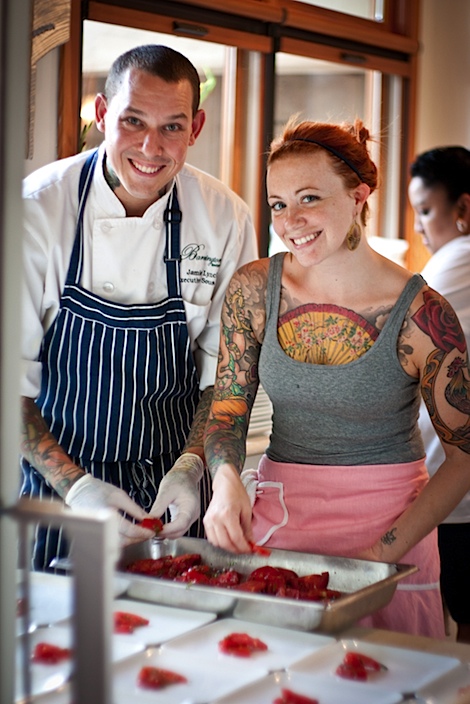 I had so much fun talking food with the chefs who both patiently answered my many foodie questions. Thanks guys! 🙂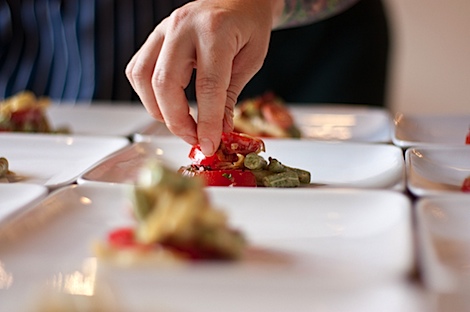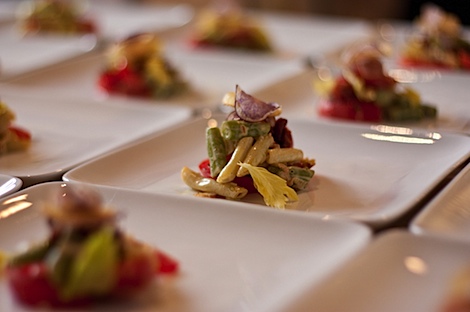 Second Course: Curried Summer Bean Salad, Bacon, Caramelized Shallots and Cobra Tomatoes.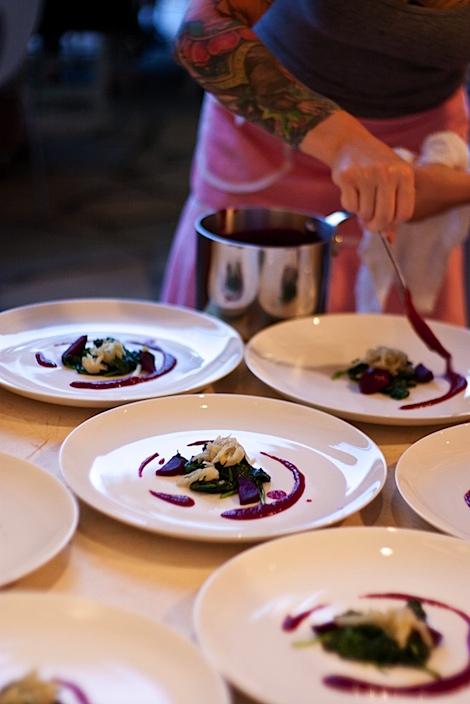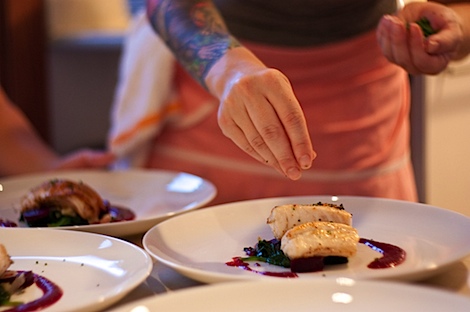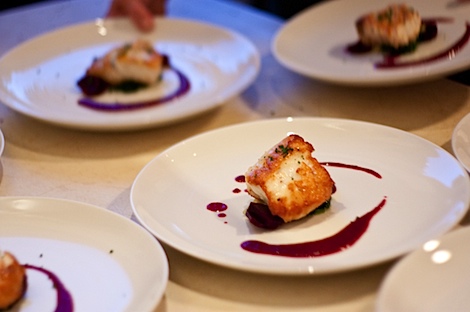 Third Course: Roasted Carolina Grouper, Braised Fennel, Spinach and Beet Emulsion.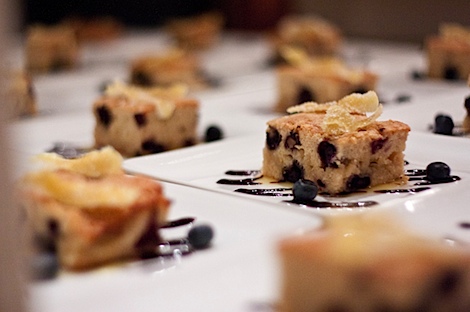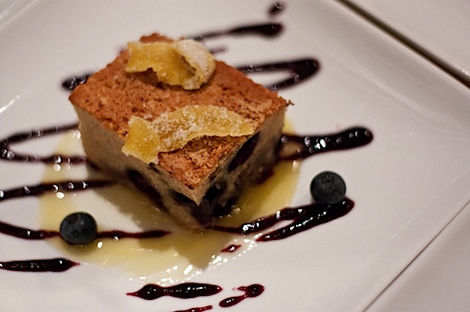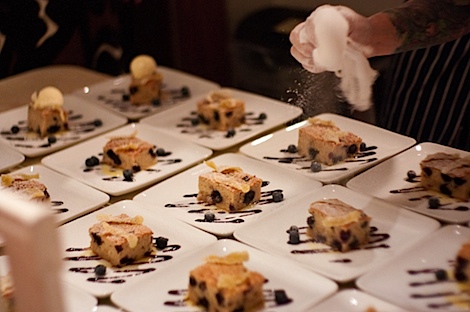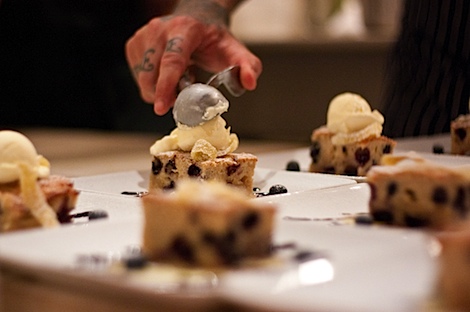 Fourth Course: Blueberry Financier with Candied Lemon and Sour Cream Ice Cream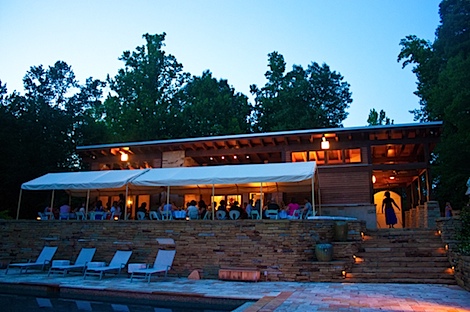 I didn't sit at the tables during the meal, but I was lucky to try at least a bite of each course. Wowee, was it good. Chef Jaime (and Courtney) are very talented! 🙂
One of these days I'm going to have to partake in a farm-to-table dinner…as a guest! I just need to talk hubby into it. 😉 I think it would make a fantastic date night.
Thank you Poplar Ridge for letting me behind-the-scenes at your farm-to-table dinner! Click here to check out the PRF web site and learn about upcoming farm-to-table dinners, as well as CSA memberships.
***
Have you ever been to a farm-to-table dinner?
If you went to one, what vegetable or fruit from the farm would you most like to see the chef prepare?