Things got a little hectic this morning at the Chic house. Even with all my pre-planning, I just had a lot to do last minute to get ready for HLS. Mostly, I spent the morning making goodies to share with my blends at HLS. I wanted to wait until the last minute to bake everything so it would be as fresh as possible for the conference.
All in all, I:
packed (I had most of my stuff laid out but actually packed it up this morning)
baked several batches of both sugar and chocolate chip cookie dough balls, including one extra batch
decorated sugar cookie dough balls
baked Chic bars
packed my Chic-a-roons
blogged
checked email
made a Green Monster smoothie
Here's a sneak peek of the goods…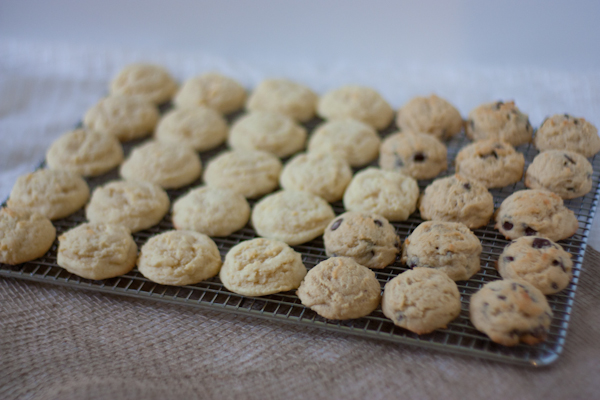 Dough balls (sugar cookie and chocolate chip)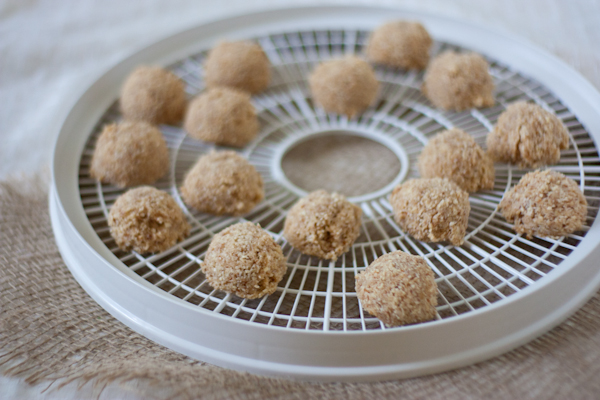 Chic-a-roons (made these for my roomies)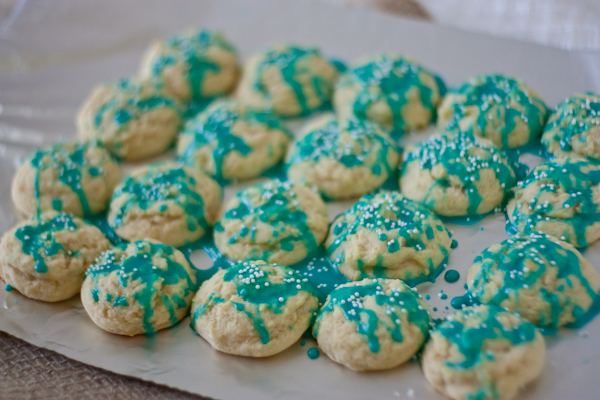 The sugar cookie dough balls…with the frosting this time (in TCL blue!).
Plus, I made Chic bars. Mmm
***
Katie came by around 11:30am and we hit the road for HLS! HLS or bust baby!
We had a lot of your tips in order: lots of music and def lots of healthy snacks! No books or podcasts since we were so busy chit-chatting. 😉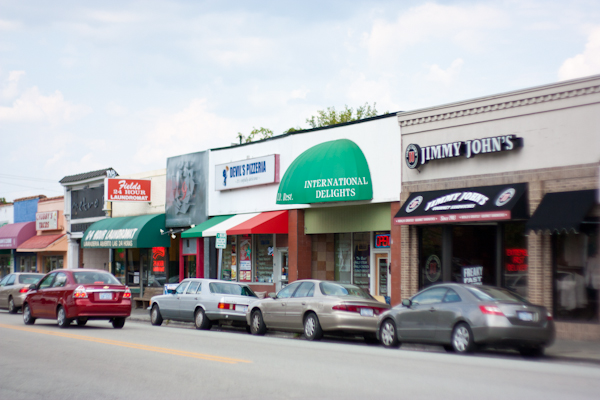 We made a quick stop in Durham for lunch. I promised Katie it was a foodie town with a focus on local foods, and we found a cute local spot for eats. This restaurant was a bit further off the highway than fast food joints, but so worth the extra 10-ish minutes!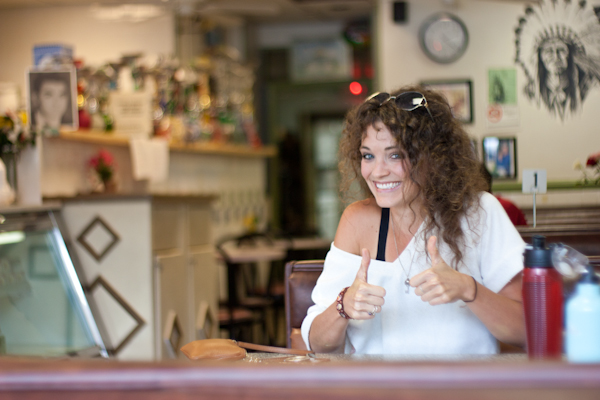 The restaurant was International Delights right near Duke University campus. Katie and I were really excited since we both love Mediterranean food.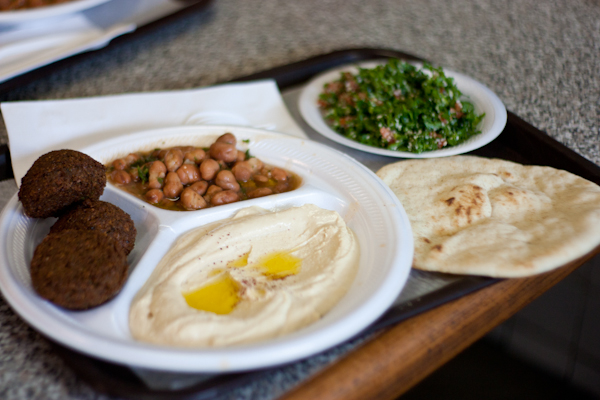 We both got the International plate (falafel, hummus, foul mouddamas, tabbouleh, and pita). It was wonderful!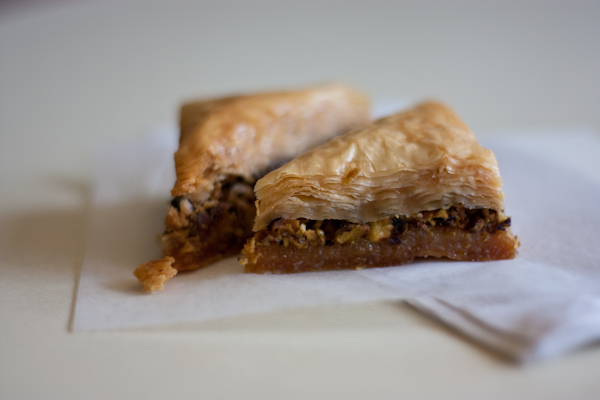 Homemade baklava. We got one on the house (before they found out we were food bloggers…just because they're so nice there).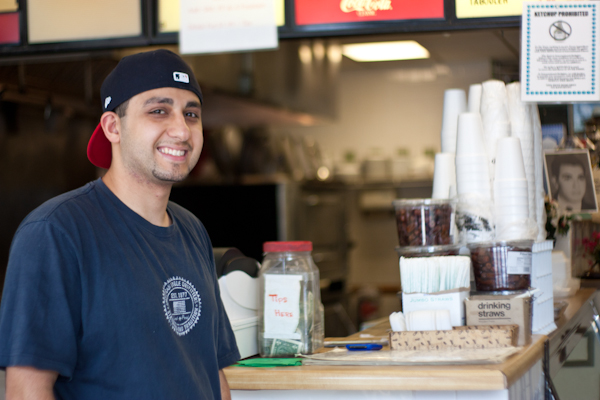 Thanks International Delights for the yummy eats! That was the best pit stop we could have had! 🙂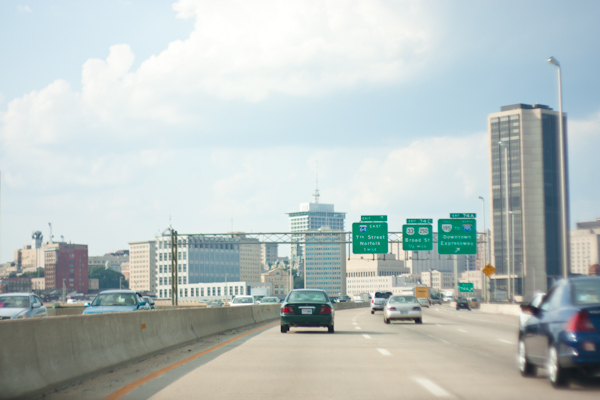 Soon enough, we passed Richmond.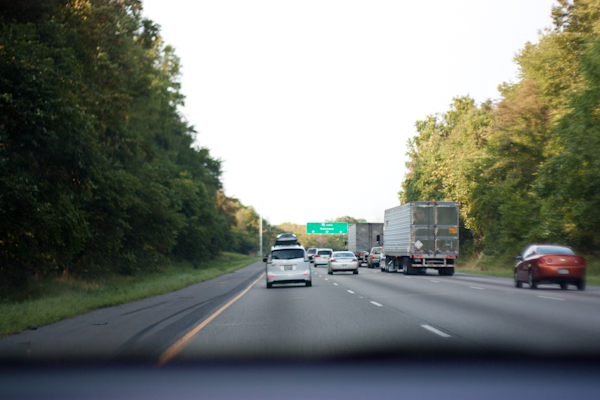 Most of the trip looked like this – semi-busy roads – lots of green trees.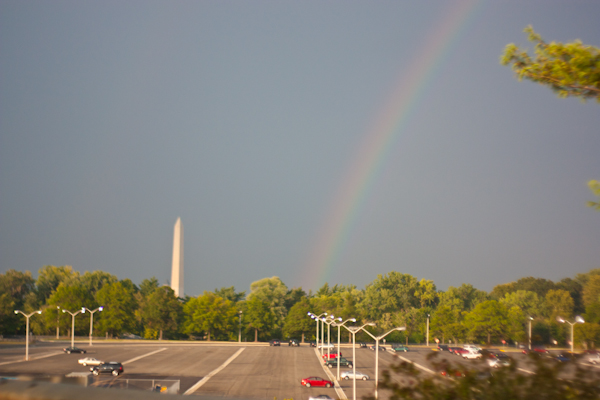 And not before too long, we were in DC! Check out the rainbow beside the monument!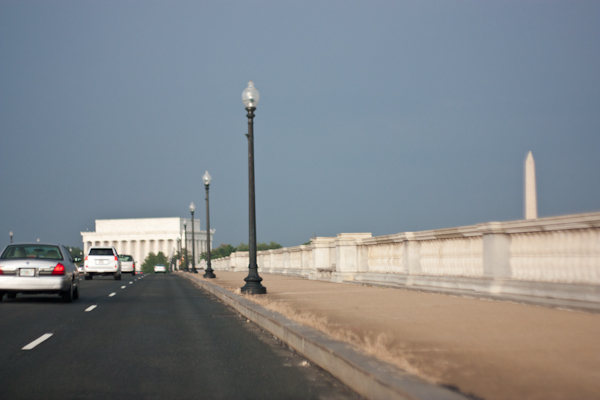 I loved seeing all the DC landmarks – Lincoln Memorial – the Monument. I just wish I had time to stay and site see!
After meeting up with Katie's friends and changing, we headed out for dinner.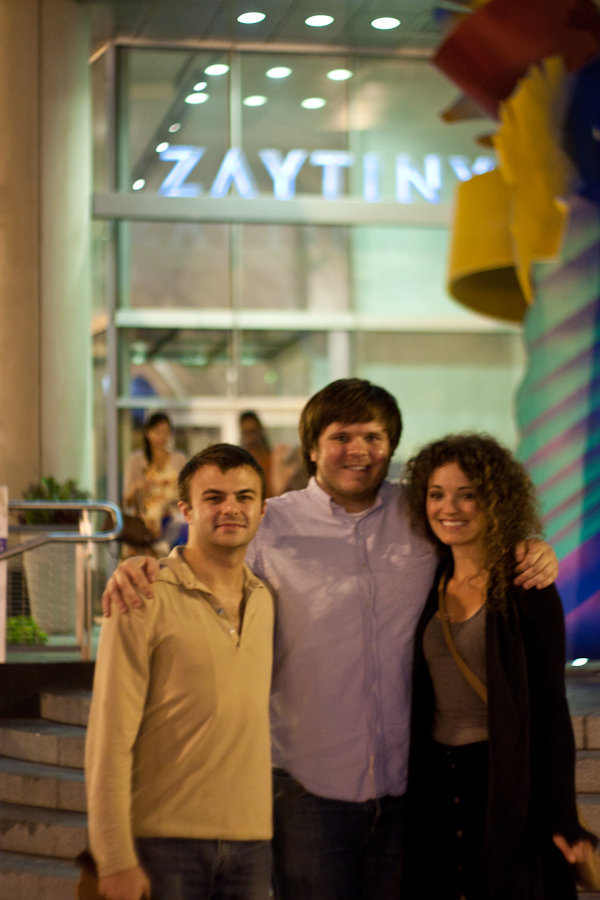 Katie's fabulous friends took us to one of their favorite DC spots – Zaytinya.
From their web site:
Zaytinya offers an innovative mezze menu inspired by Turkish, Greek and Lebanese cuisines served up in a sleek and modern setting.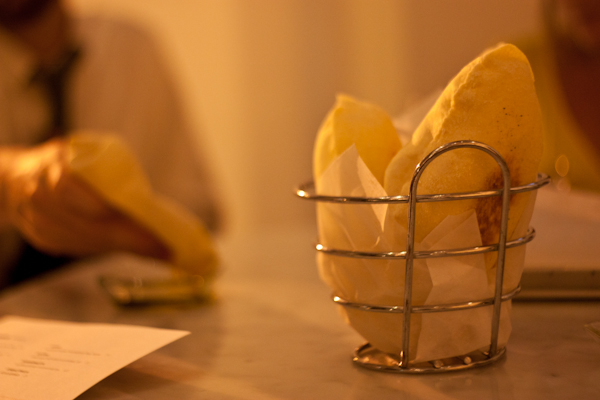 We got lots of this yummy, pita-like bread.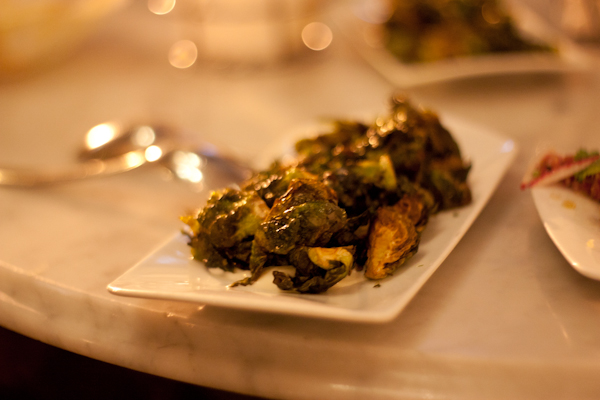 "Brussel sprouts, coriander seed, barberries, garlic yogurt."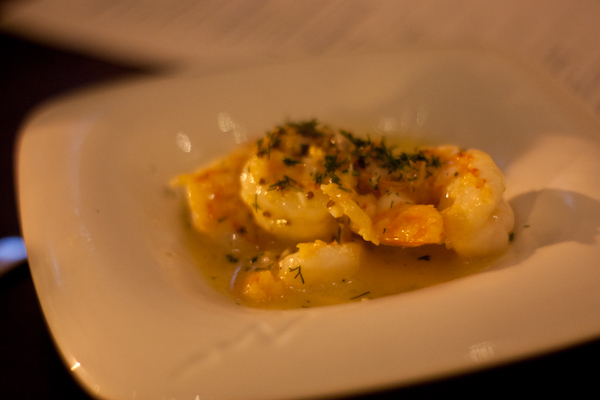 "Sautéed shrimp, dill, shallots, mustard, lemon juice."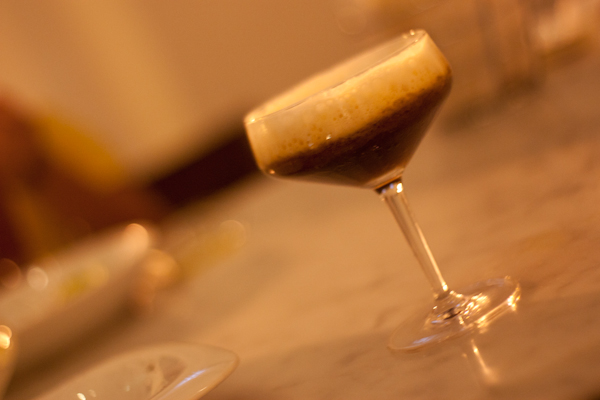 A Date with Rose (cocktail) – "Chairman's Reserve Rum, Date Syrup, Almond Foam".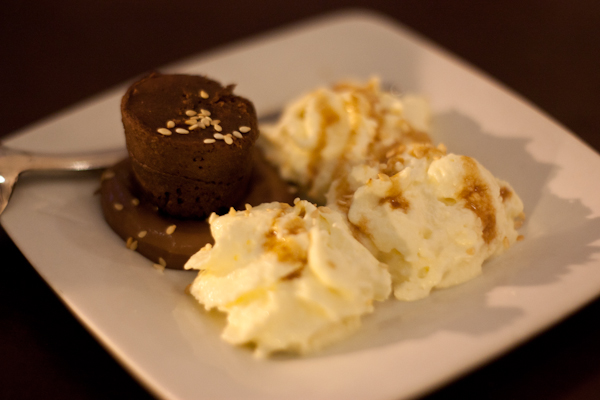 And a mini chocolate Turkish cake (with cardamom) for dessert.
Everything was so delicious! Yum!
***
Katie and I have a short (ish) drive to Philly tomorrow. We're going to play things by ear and leave whenever we want, but we'll be in Philly in time for tomorrow's cocktail party for sure!
***
Reader question: What types of eats do you do on road trips? Do you eat out? Pack your own food?