There are precious few days left of summer in the Carolinas. The weather is starting to flirt with fall – summer-hot sometimes with a chilled breeze sweeping through now and again. And while I'm ready for fall to be here, I couldn't help but celebrate one of the last days of summer with a warm-weather ensemble.
I was meeting a couple girlfriends for a sushi lunch at a local restaurant, and this girly look felt like the right thing for the weather and occasion.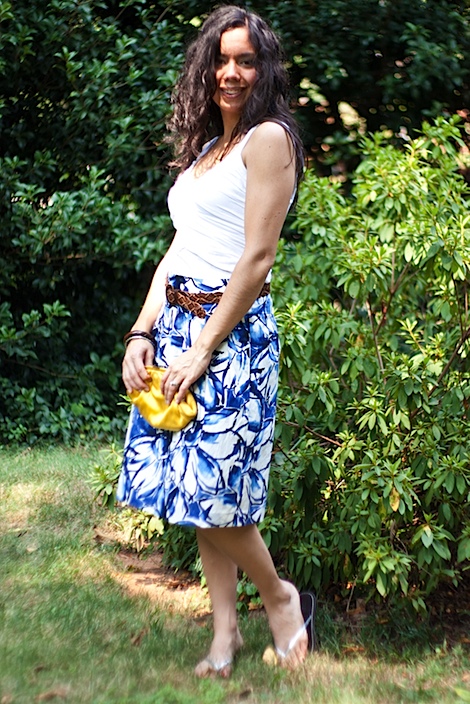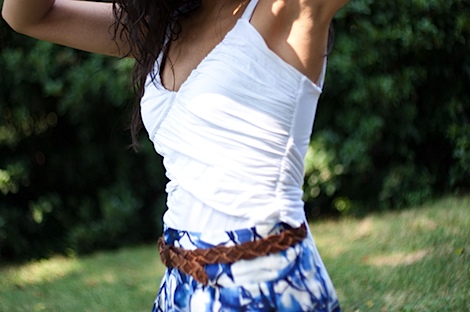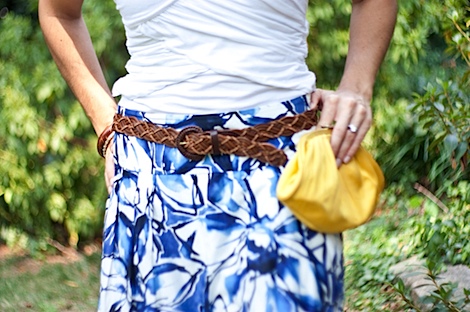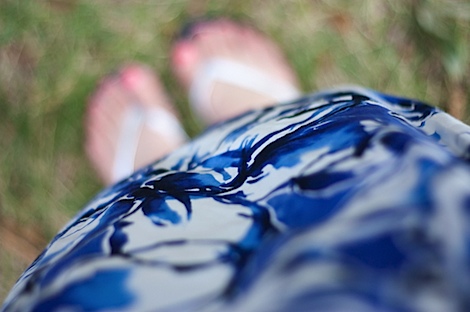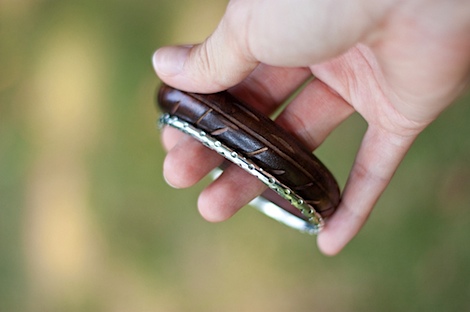 Ensemble:
Skirt: Banana Republic
Top: Bebe
Belt: Urban Outfitters
Silver flip-flops: J Crew
Yellow Clutch: Banana Republic (a clearance rack score!)
Bracelets: local boutique
***
New to The Chic Life? Click here for more fashion posts, here for more food posts, and here for everything. You can also follow me on twitter or Facebook.
Cheers! 😉
***
Reader question: Can you still wear shorts/skirts (sans boots/socks/tights) where you live?