I spent New Year's Eve doing lots of my favorite things:
Cooking
Baking
Entertaining
Hanging out with friends
And spending QT with hubby and Bailey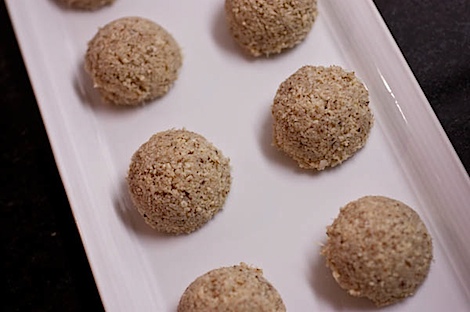 The project I was most excited about was – the creation of homemade raw coconut macaroons!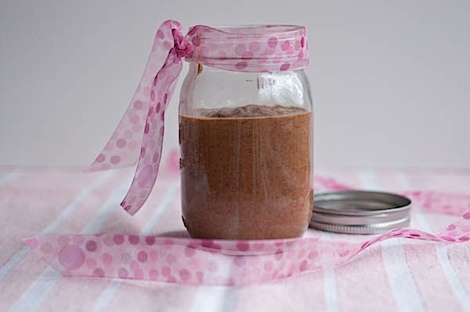 I was pretty excited about making a new nut butter, too, but let's go back to the start of the day, shall we? 🙂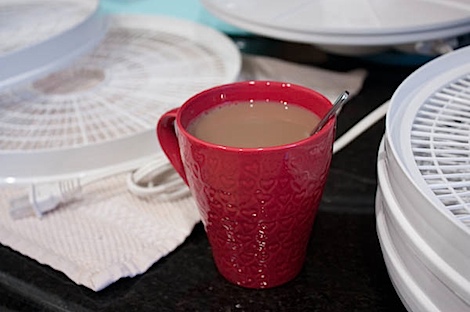 First things first, I started with coffee.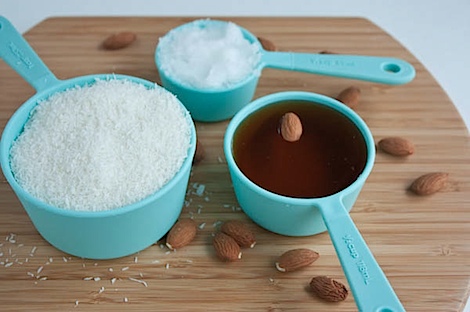 Then, I put together the macaroons, which were surprisingly easy. I will be posting my recipe soon, it's a keeper!
The only downside about the macaroons was though they were put together quickly, they took 8-12 hours in the dehydrator. 8-12 because I did two test batches and wanted to see which turned out better. Wait for the recipe to see my thoughts. 😉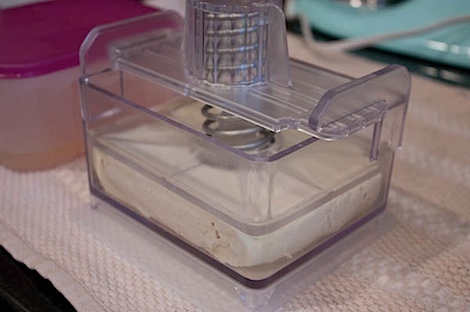 I also had the good sense to start pressing some tofu for lunch. Yay for planning ahead!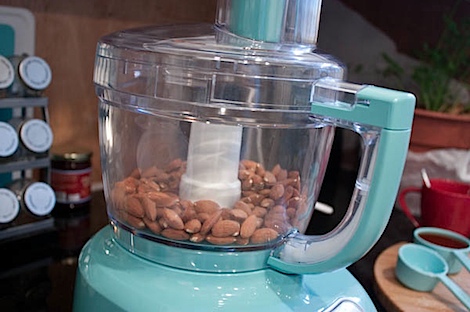 After I got my macaroons started, I moved on to a new project – a new homemade nut butter!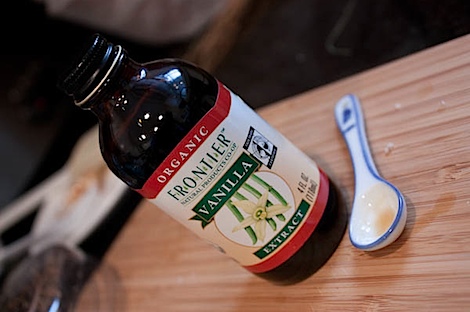 I talked to some friends a long time ago (last summer? yikes!) about how I wanted to make some cinnamon vanilla almond butter, and I decided to finally try it out today. Originally, I wanted to use vanilla beans. But this morning, I realized I didn't have any and tried subbing vanilla extract. I didn't like the flavor. You could taste the alcohol too much. Next time, I'm definitely using the vanilla bean like I originally wanted to do.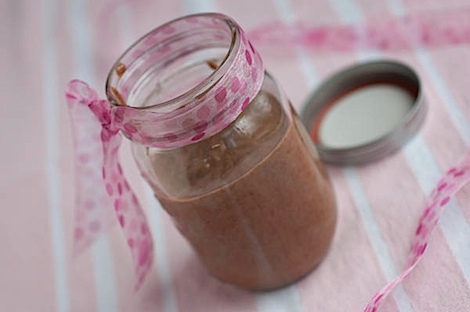 I still think the almond butter experiment came out better than pre-made almond butter. But, I won't be sharing the recipe yet.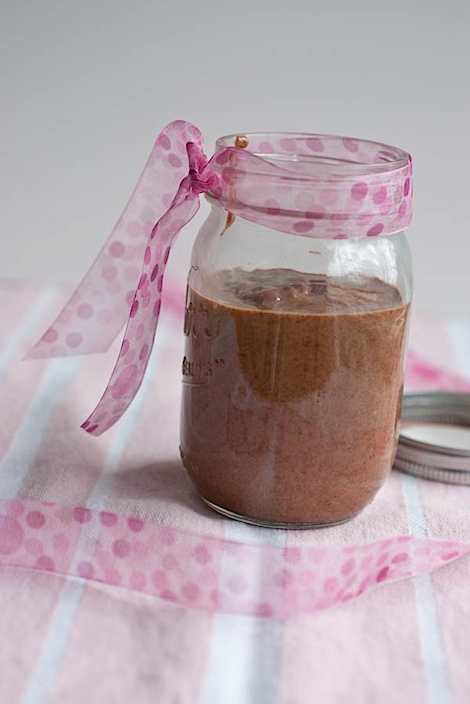 Mmm…nothing beats homemade almond butter! Not even my beloved Barney Butter!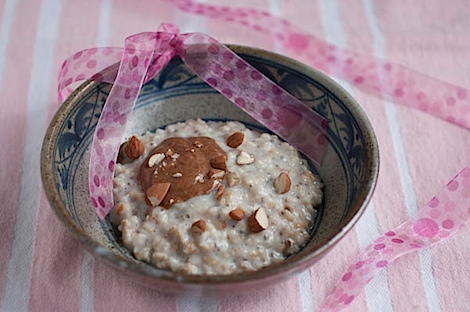 I made a simple bowl of oats for breakfast.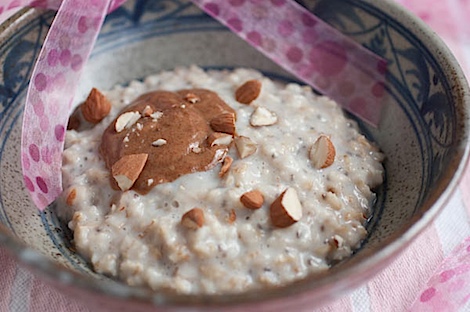 I wanted the almond butter to be the star of the show, so I just made a basic bowl with milk, water, chia seeds, and agave.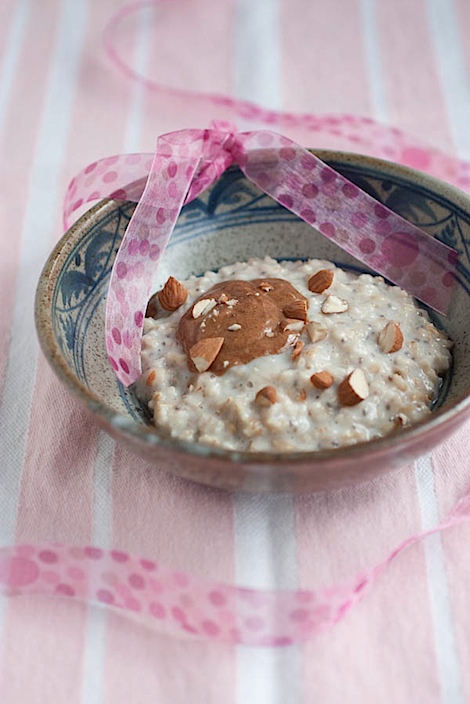 I just added some chopped almonds on top.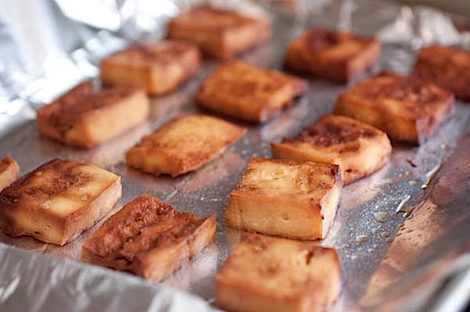 I headed out to get groceries for dinner and came back to make a repeat of last night – roasted tofu, sauteed zucchini and onions, and brown rice. Yummm.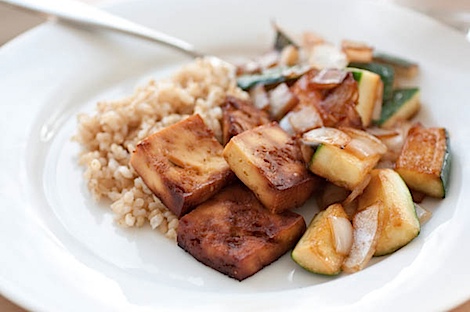 Love this!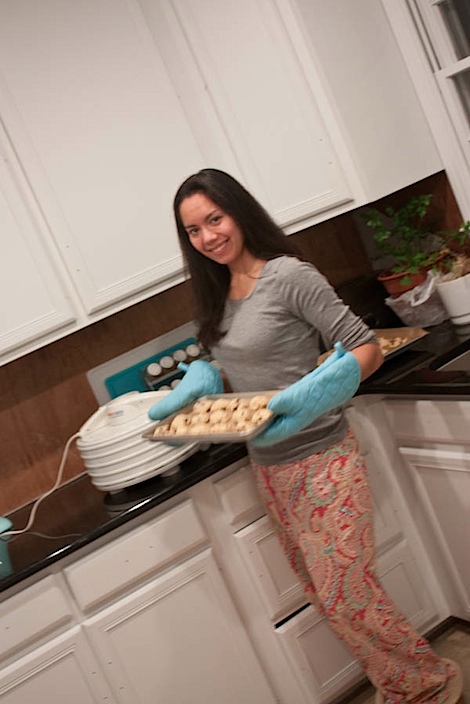 And then it was time to prepare for our NYE party. We had a small pajama party to ring in the new year. In years past, NYE was the night to get dressed up and go out partying. In the last couple years, hubby and I have been more homebodies.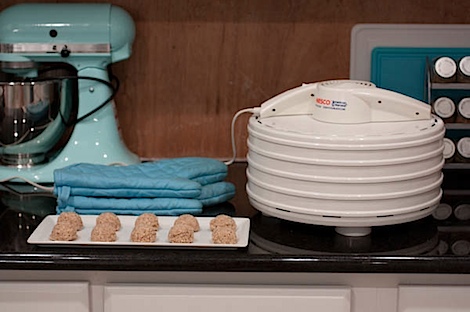 My coconut macaroons were done just in time for the party.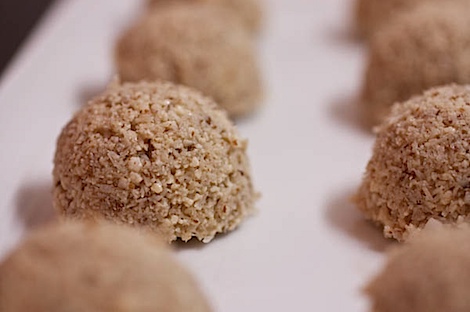 They were deeeeelicious!
The only other baking project I had was homemade corn muffins, using the same recipe I used before.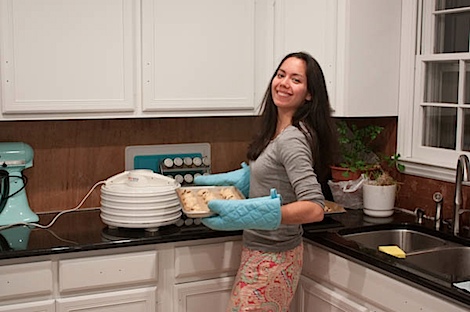 I was really proud of myself yesterday because for the first time ever, I got all the food for a party ready BEFORE the party started! Now there's a novel concept. lol.
The moment I realized our house was clean and our food was prepped, I checked the time. I was 30 minutes ahead of party start time! Woohoo! Now, let's hope this trend continues to 2011. 🙂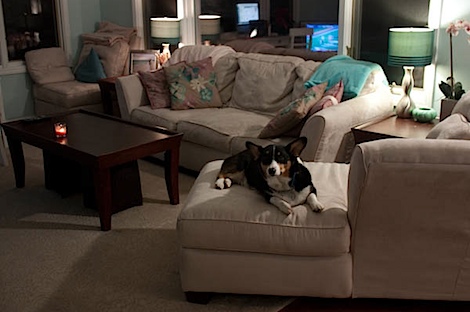 Even Bailey was ready for the party to start.
On the menu we had: veggie chili…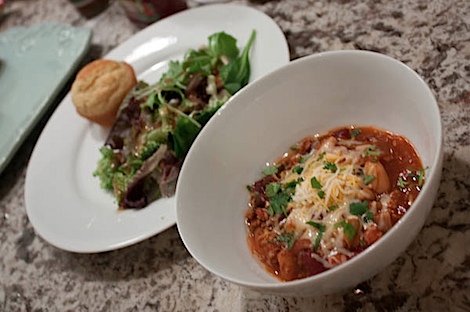 …grass-fed beef chili (click here for my easy Slow Cooker Beef & 3 Bean Chili), the corn muffins I mentioned earlier, salad, salsa, tortilla chips, multigrain chips, chocolate chip dough balls, and the yummy raw macaroons.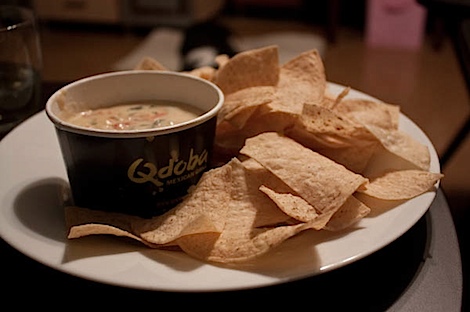 Hubby also picked up some extra tortilla chips and cheese dip from Qdoba.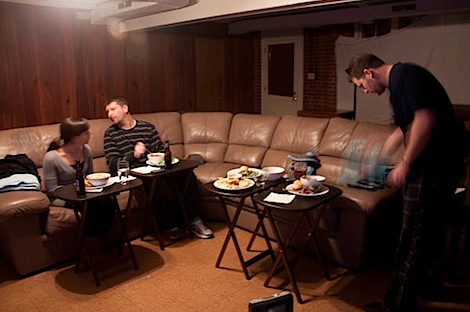 We took the party to the man-cave to eat and watch Inception. Whoa…weird movie. I think I'd be a good dream architect since I like to draw mazes. hehe 😉 Ok, so the maze I linked to was not very complicated, but I do harder ones…promise!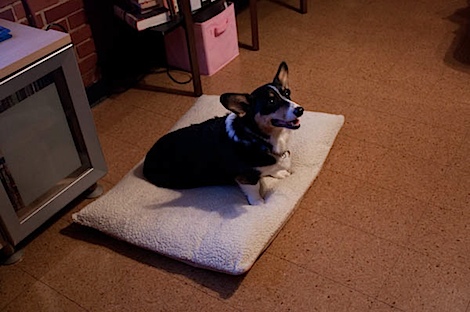 Bailey joined us, too.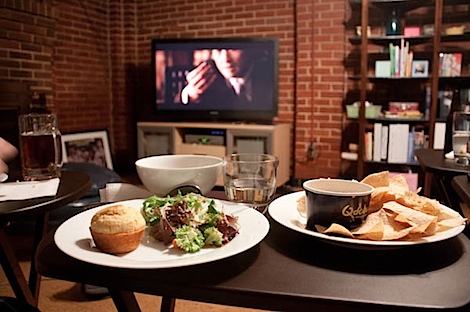 We loved our casual and relaxing night in.
Remember to check out my post about highlights of The Chic Life from 2010 (click).
How did you celebrate New Year's Eve?