I had one more recipe (here's a photo of the first one – just a photo, no recipe online yet) idea up my sleeve for Sunday brunch. My dad is a big (huge!) fan of muffins – the healthier the better. He pretty much eats one every day. So, I thought it would be fun to come up with a special muffin recipe just for him. Since their garden is so plentiful right now, I decided to try to utilize ingredients from outside.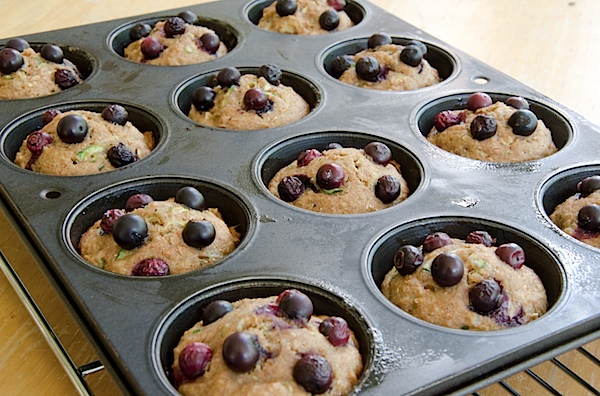 Mom and I picked blueberries from their plants in the front yard before breakfast. The blueberries plus the vegetables from the previous day had me thinking of one thing – blueberry zucchini muffins. I adapted my Oatlicious Zucchini Muffin recipe tailored to my dad's liking – flours of his choice, nuts stirred into the batter, agave instead of sugar, and blueberries on top. I'll have to post the recipe (plus the one for the farro) very soon.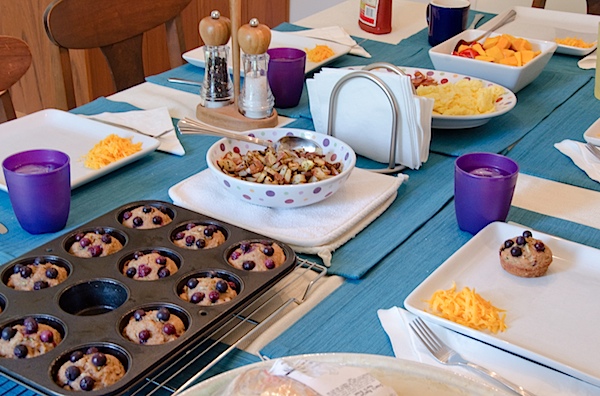 The muffins were a hit!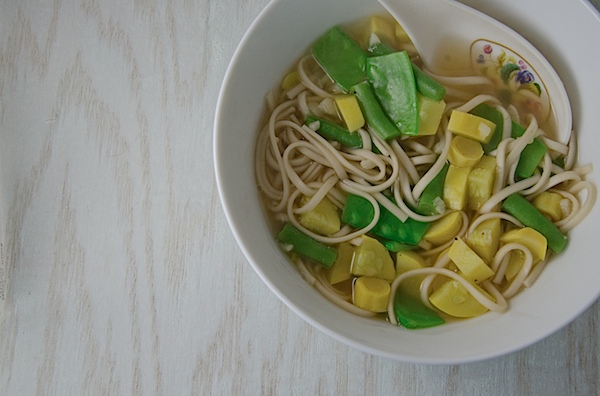 We had an early dinner, too, so I had a second, light dinner after we got back into town. I made a quick noodle soup that only took 10 minutes and used vegetables that my parents gave us. It hit the spot.
***
On the work front…
I'm experiencing lots of changes at work lately. Ah…the life of a consultant. After a few phone interviews, it looks like I'm starting on a new project very soon. I can't wait to hear more details and find out if/when I'll be traveling. Send positive thoughts my way, please. 🙂
***
In other randomness…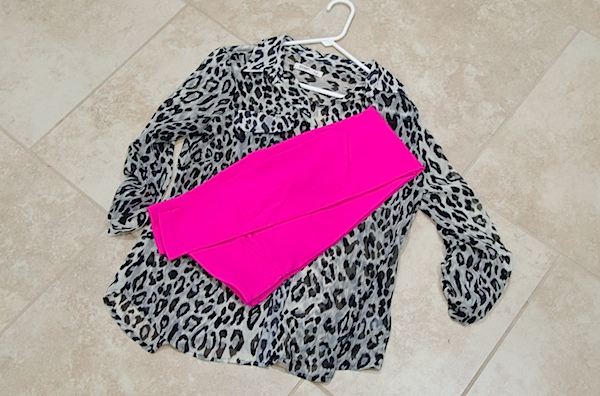 I'm doing something fun tomorrow, and here's a teaser photo. Anyone want to guess what hot pink and leopard print have in common? 😉