I was really tired after traveling earlier in the day, working, and then visiting Mt Washington, so I almost just hit the hotel restaurant for dinner.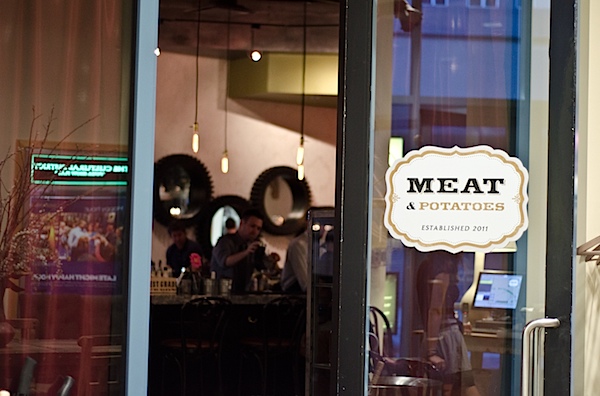 But, my food-adventurer side wouldn't let me forget one of the restaurants I found on Yelp that my concierge highly recommended – Meat & Potatoes.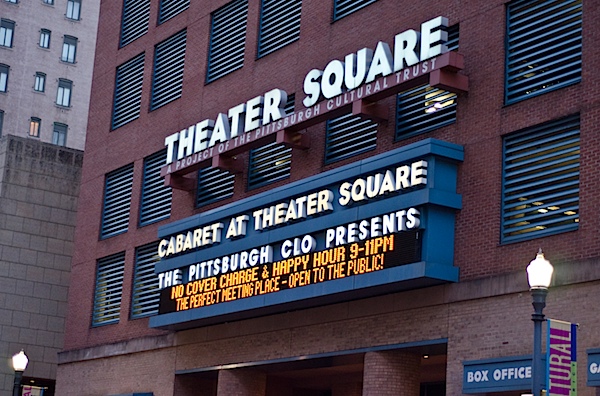 I passed the restaurant the first time I tried finding it. I didn't realize it was under Theater Square.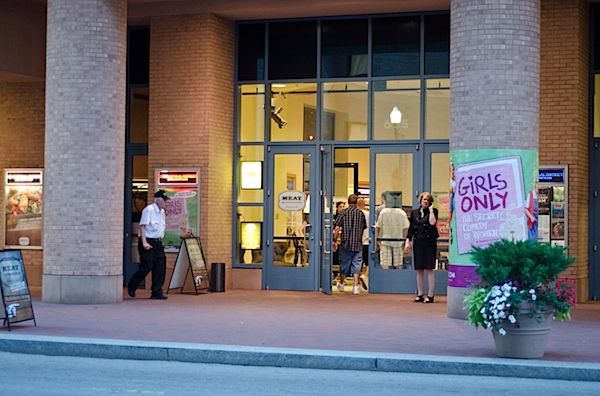 Here's a photo of the door in case anyone happens to find this blog post and wants to check the place out.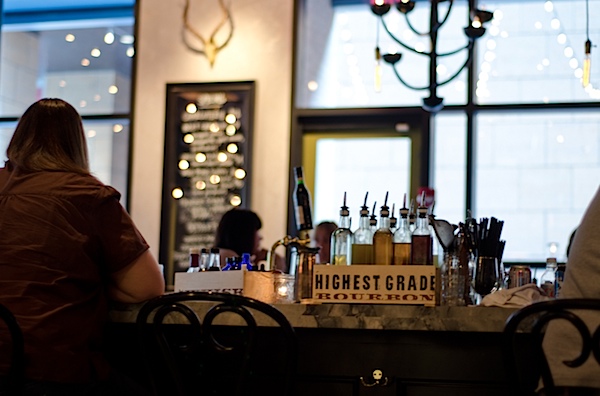 The interior had a really fun, old-school vibe with low, ambient lighting.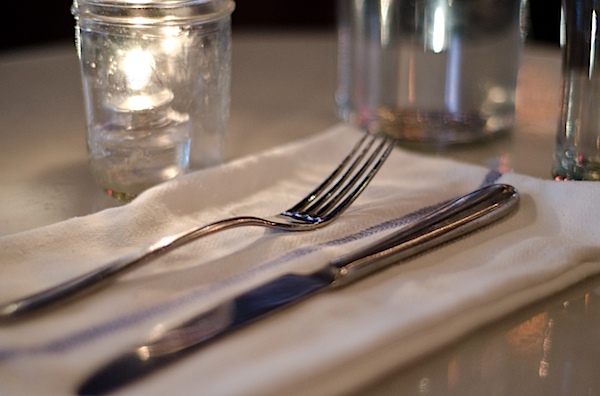 I liked how the silver came with a simple kitchen towel as the napkin.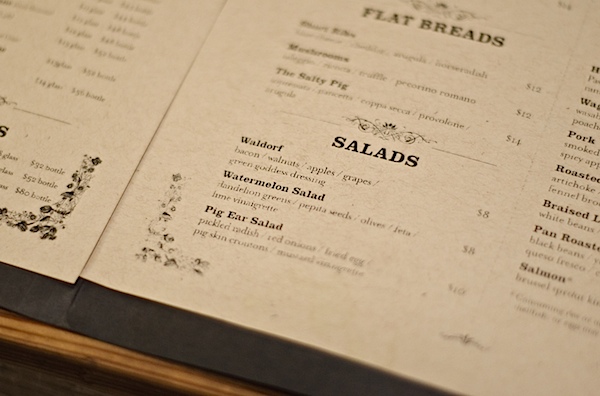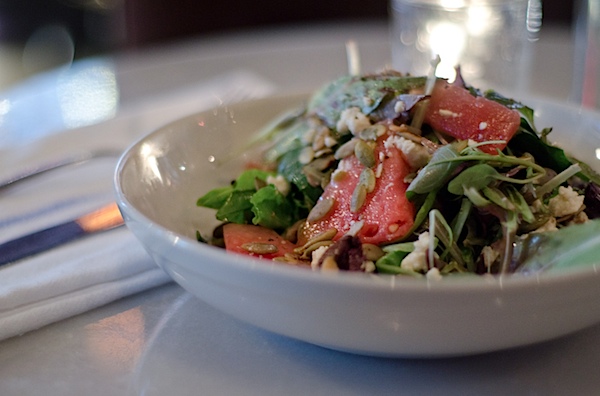 After spending a lot of time in the sun and heat, the watermelon salad sounded particularly refreshing for a starter. The juicy watermelon, fresh greens, and crunchy pepitas went together so well. I think I could eat this every day this summer. Hopefully, I can come up with something similar back home.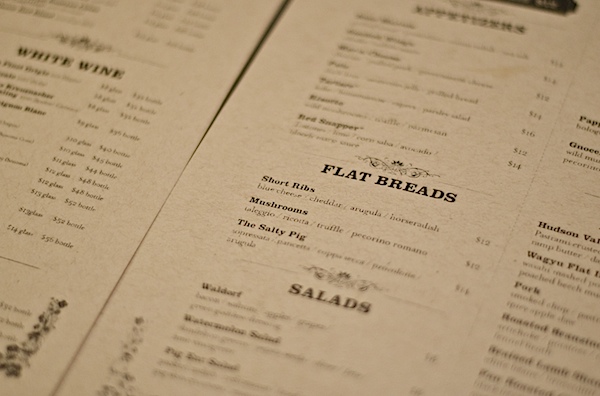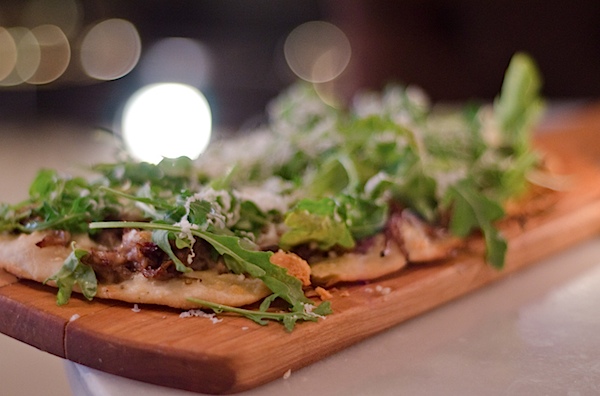 For my entree, I decided to try something I read about on yelp – the Short Rib Flatbread.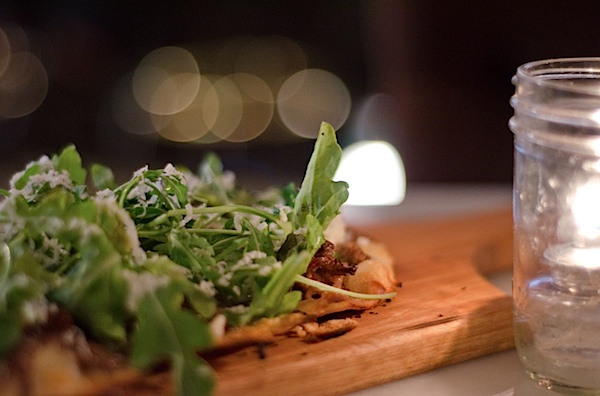 It was really rich, but really great, too.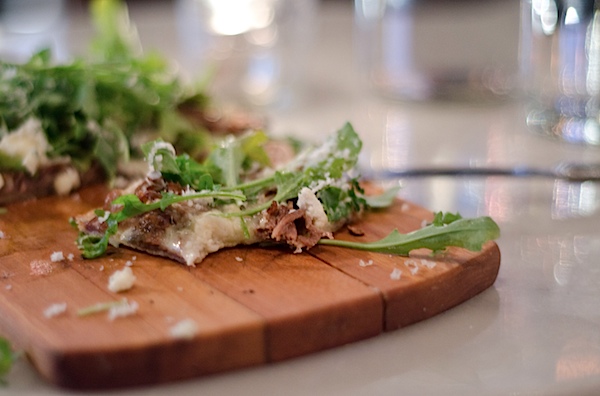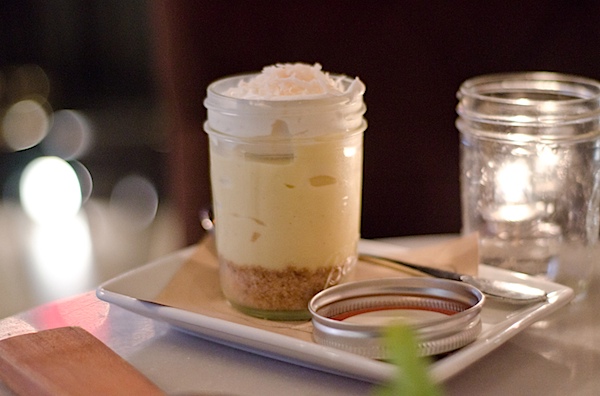 And I couldn't leave without getting dessert…to go, at least. Someone on the staff was really thoughtful, though, and must have seen me taking pictures of the food, because they brought out the dessert the way they normally serve it so it would be more photogenic. I got to take the mason jar with me.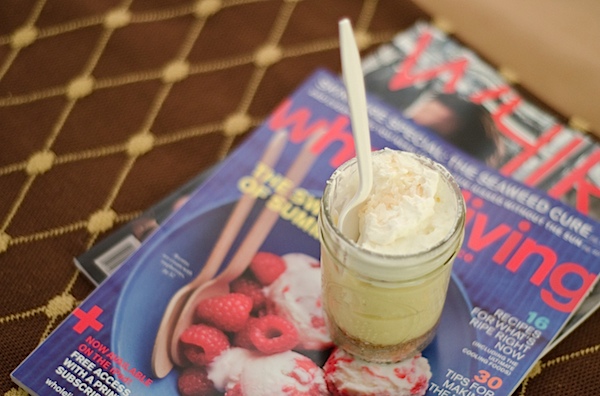 I ended up relaxing at the hotel with dessert and a couple magazines from my room. Ahhhhhh…
***
I had my big meeting with the client on Tuesday…all day Tuesday. After meeting with several members of my team, I headed back to the airport and home sweet home.
Next time on TCL – photos from the Fourth…