My sister ended up coming to my Saturday morning Zumba class, which was really cool. I made her my new oatmeal fave – tropical oats, made with dried fruit. I was surprised that some of the fruits I tried tasted so good in the oatmeal. I'll share the recipe (hopefully) later this week.
My parents and my sister's boyfriend also came to visit for the weekend to help me celebrate my birthday.
I get my love of eating out from them, and I knew they'd want something good for lunch. We turned to what's becoming a tradition for when my family visits – Mama Ricotta's. I love this place because they make everything from scratch, and the food is delicious.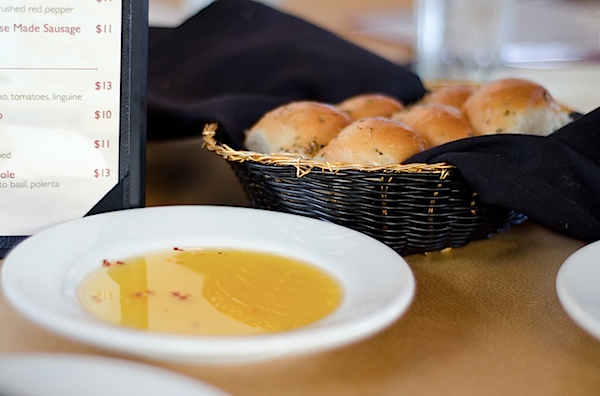 The hot rolls were pretty hard to resist.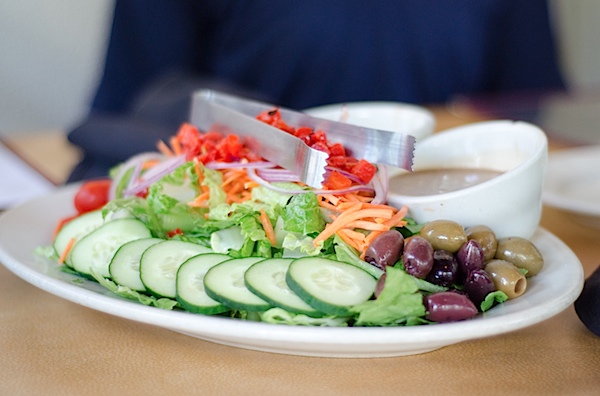 And this salad is my favorite there. I believe it's the Mama's Salad with their sweet Italian house dressing. The dressing really makes the salad, but I like the combination of all the toppings…even the olives!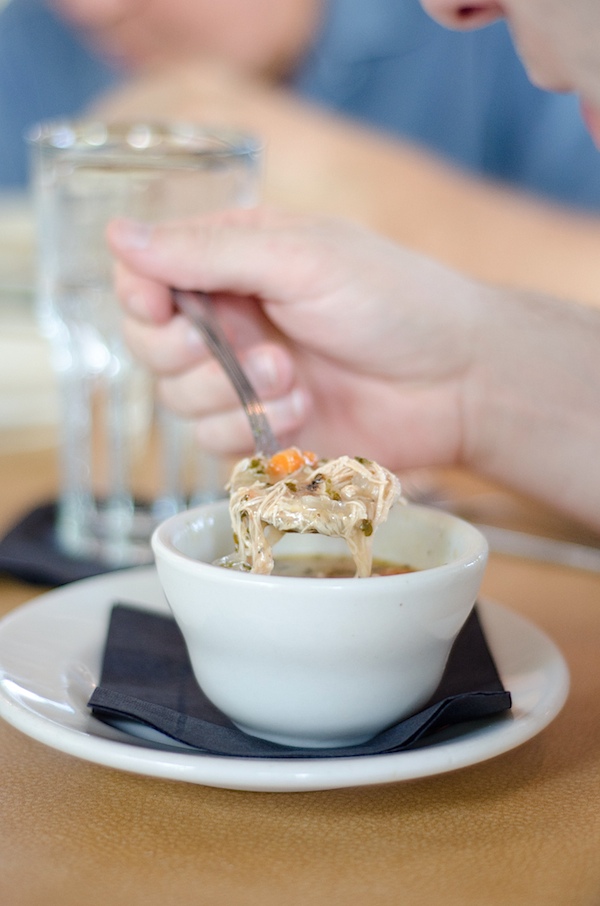 I had a bite of the soup of the day – white bean with chicken.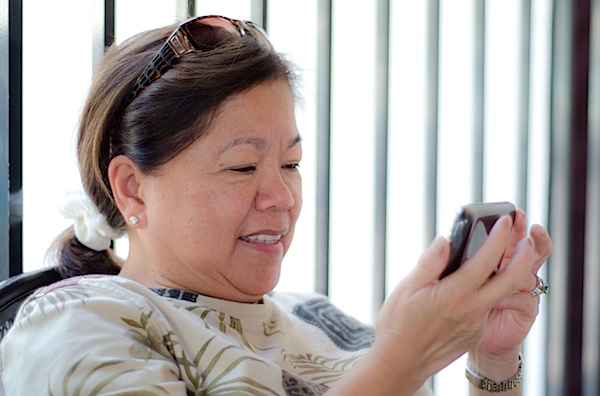 Here's mom watching Gangnam Style for the first time. We decided to show it to her and dad during the first course.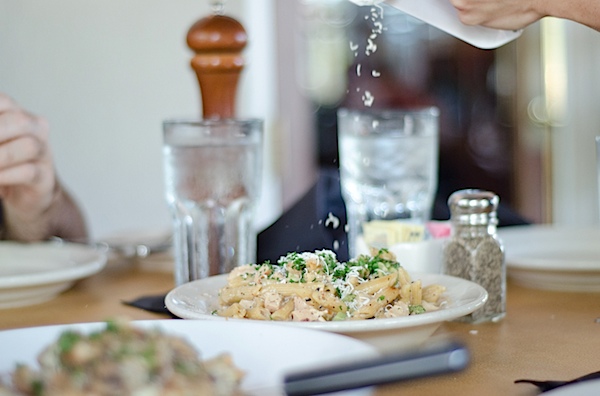 Besides the restaurant becoming a favorite, we're starting to have regular dishes, too. We love this lemon, chicken, broccoli, and penne…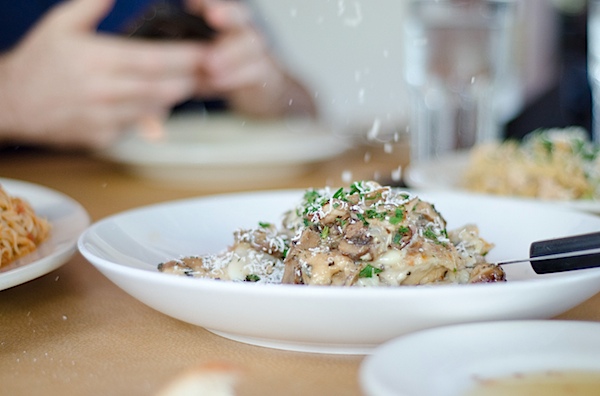 …and the Pollo Bianco, which was actually the first thing I ever ordered here.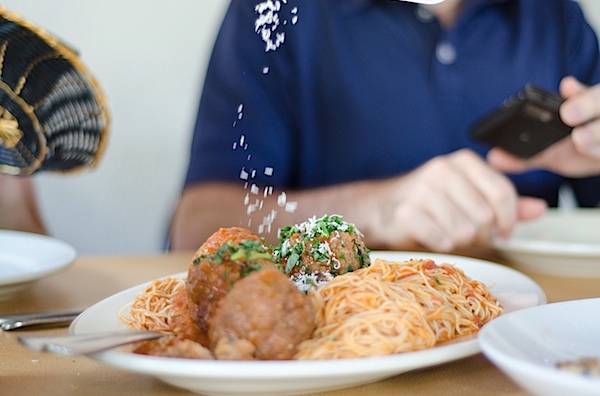 And we really love the angel hair with tomato basil sauce, though, we like to add meatballs.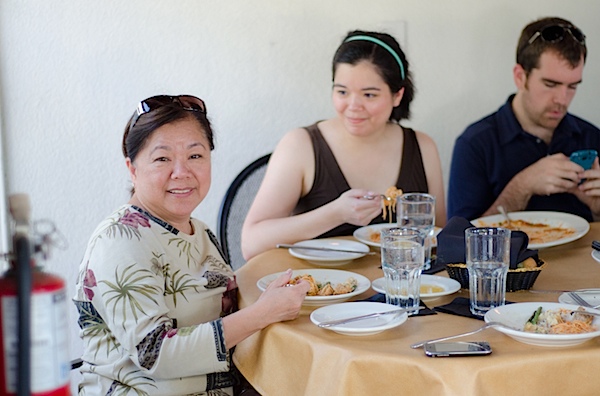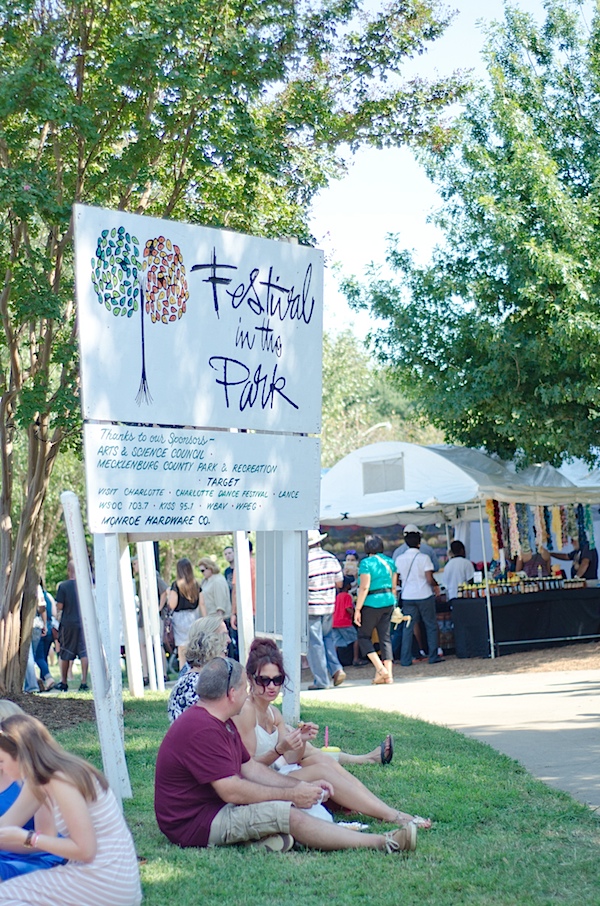 After lunch, we headed out to Festival in the Park here in Charlotte, NC.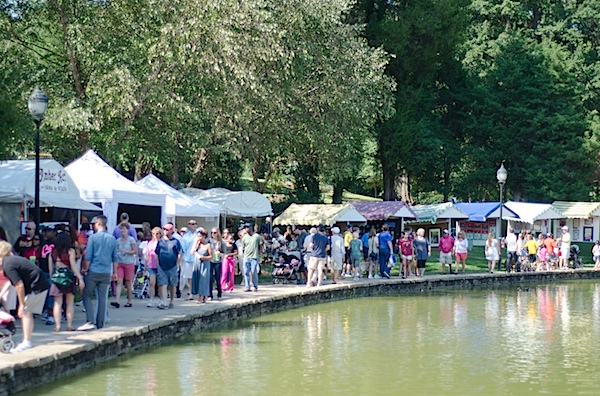 My dad loved to take my sister and I to arts & craft shows when we were kiddos.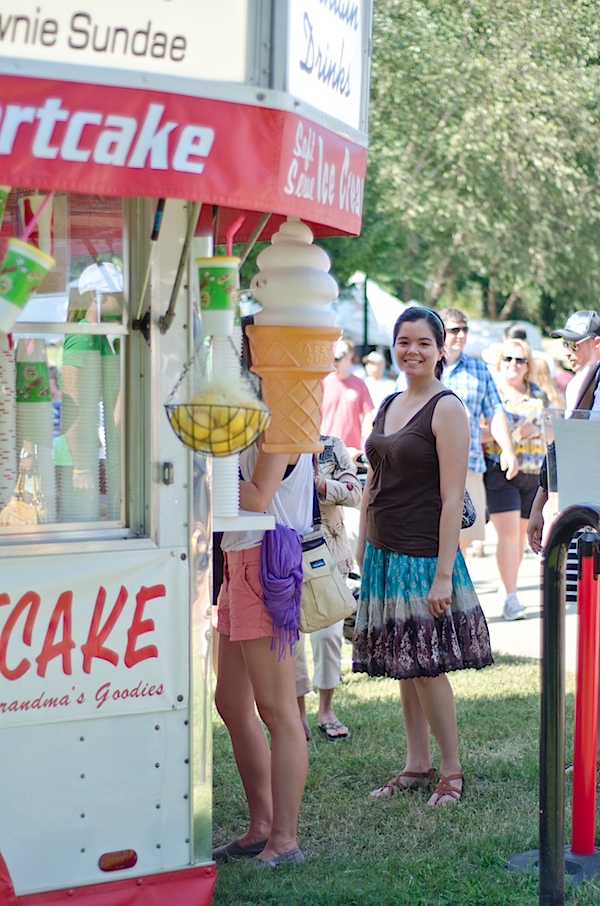 Fresh squeezed lemonade was perfect for the hot day.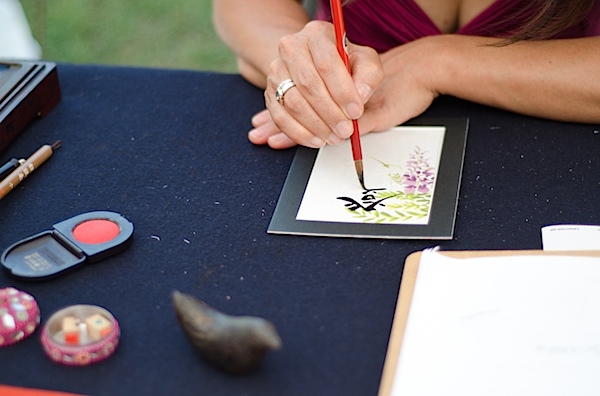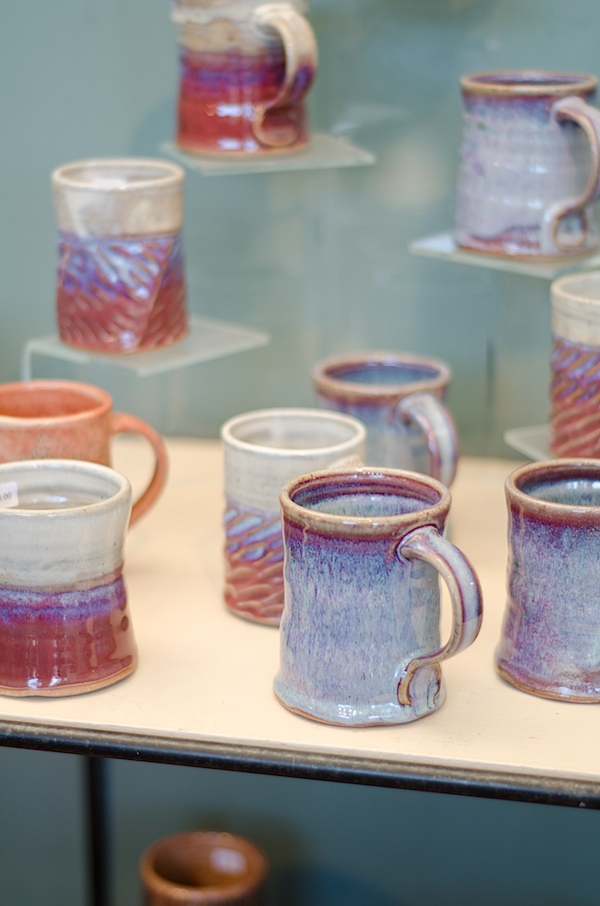 We were hoping to find some art for our home, but we didn't find exactly what we were looking for. However, I did find this gorgeous handmade mug. The color caught my eye, but I really like the shape, too. The one front and center came home with me. It was made by either Jeff Brown or Michele Hastings. I think they were sharing a booth based on their business card, but both their sites re-route to this one – http://www.jeffbrownpottery.com if you're interested in the mug. Not sure if they sell it online, but I guess you could ask?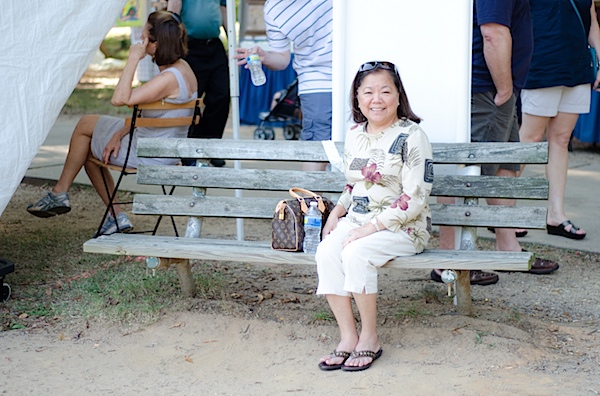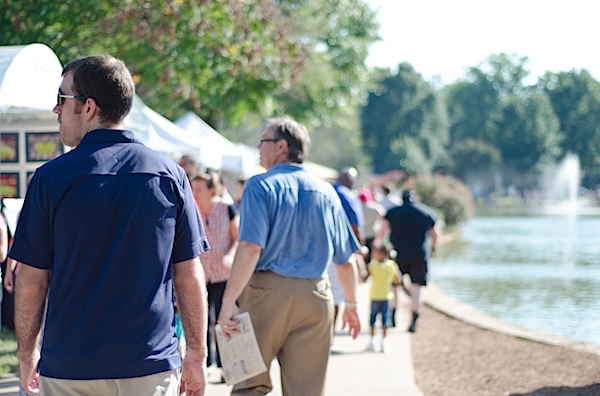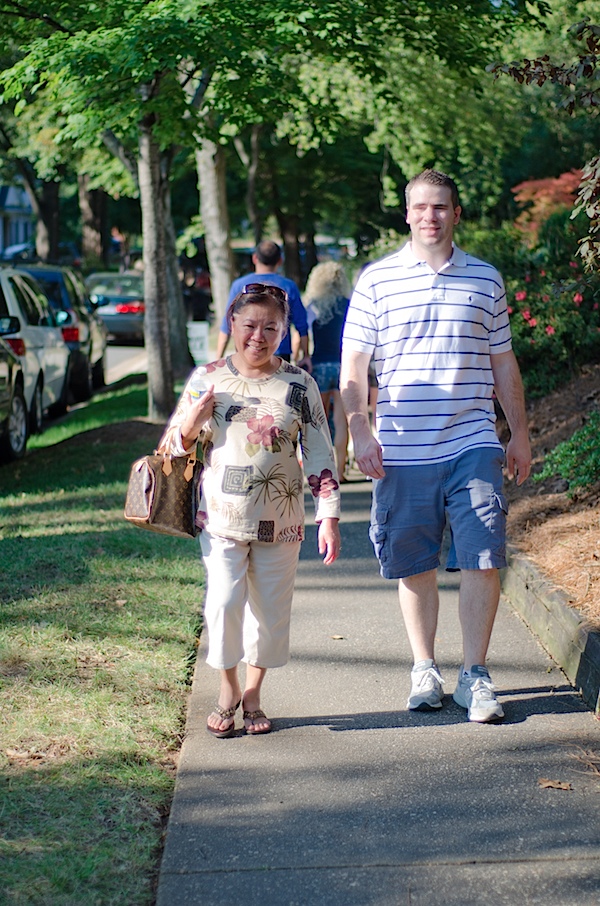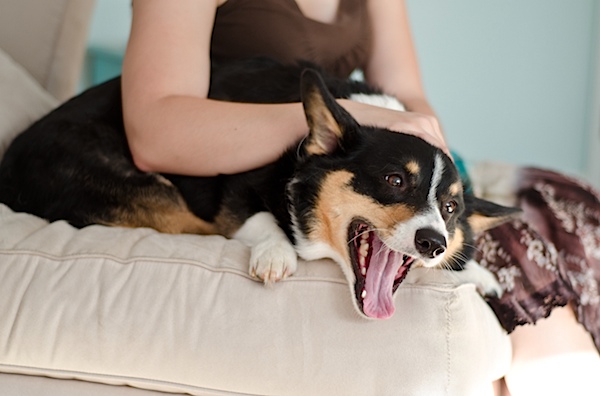 We were pretty tired from all the walking and the heat, so we went back to the house to relax before dinner.
***
Next up – dinner with the fam with delicious Greek food!
***
Reader question: Do you like arts & craft shows? What do you like to shop for at these shows?