After our day in the sun, followed by relaxing at the house (click for a post with a Bailey photo!), we headed out for another great meal.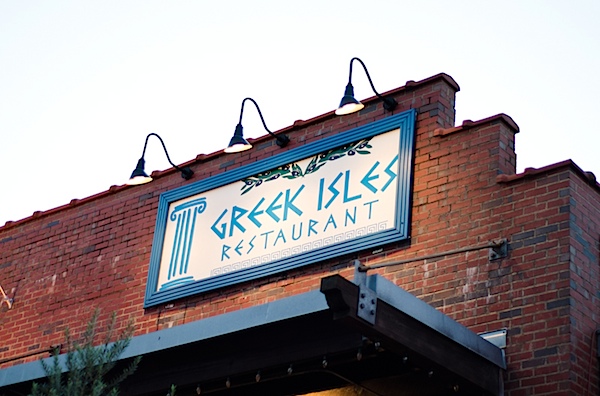 We went to Greek Isles, even though we just went to the Greek festival last weekend. Guess we didn't get enough last weekend? 😉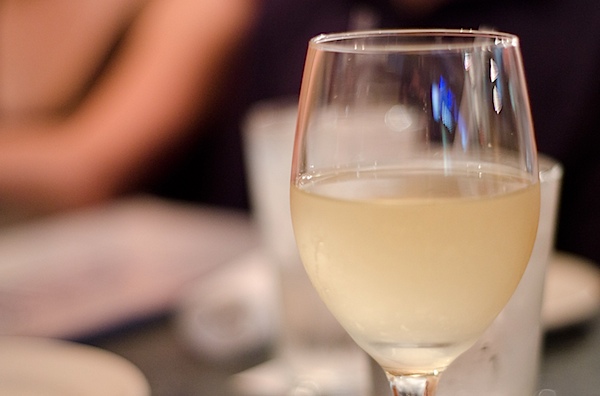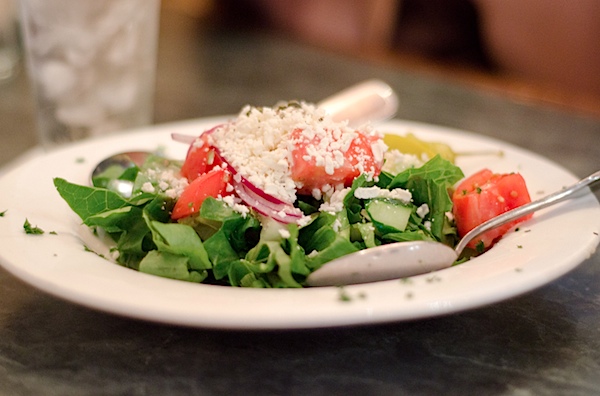 We all enjoyed our fill at lunch, so we opted to share a few plates at dinner, starting with a large Greek salad.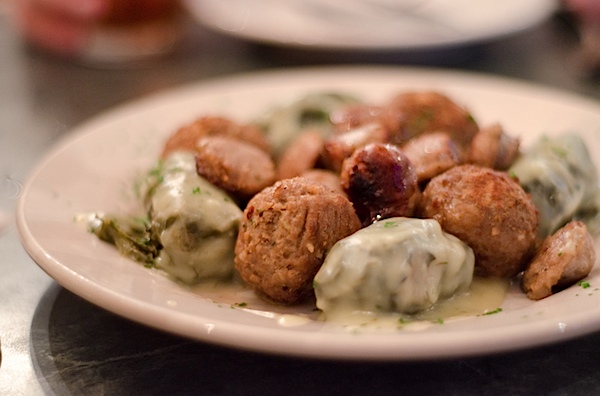 We also ordered the hot appetizer sampler, which was a winner. I loved all the items: meatballs, dolmades (delish!), sausage (also delish!), plus…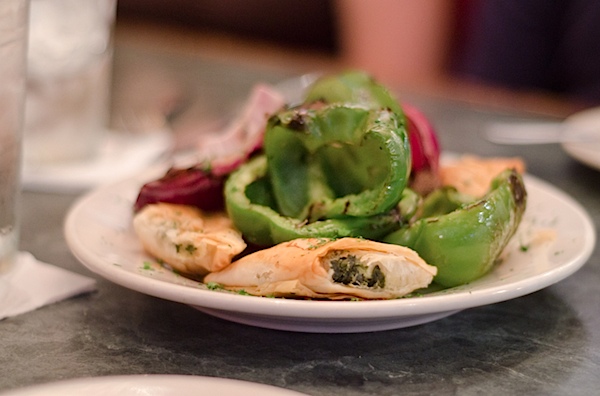 …spanakopita and grilled veggies. The tomato (hidden in the bottom center) was the surprise star. It was juicy and so flavorful.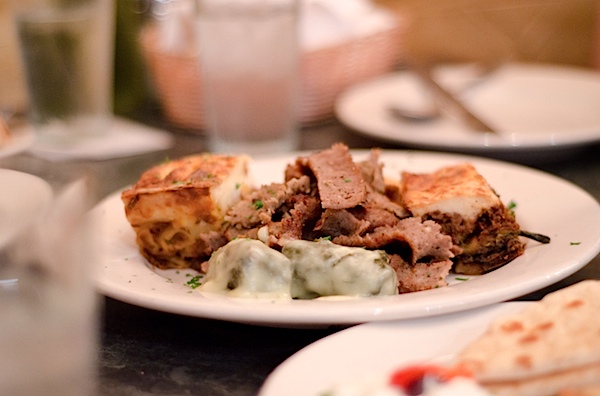 We also ordered a Greek entrée sampler, which came with dolmades, spanakopita, moussaka, pastichio, and gyro. The gyro was amazing and tasted great with the…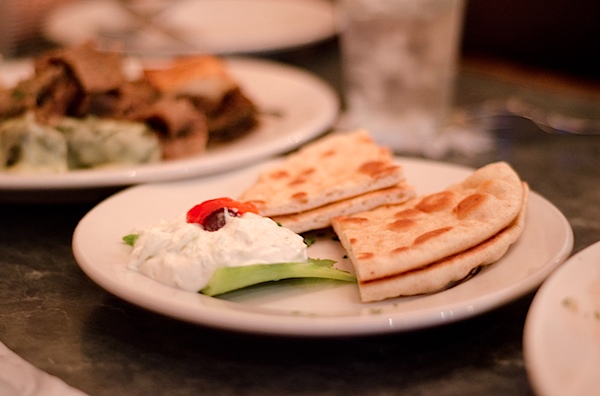 …pita and tzatziki sauce. I want to come back and get this gyro again asap!
The grilled chicken skewers were really good, too.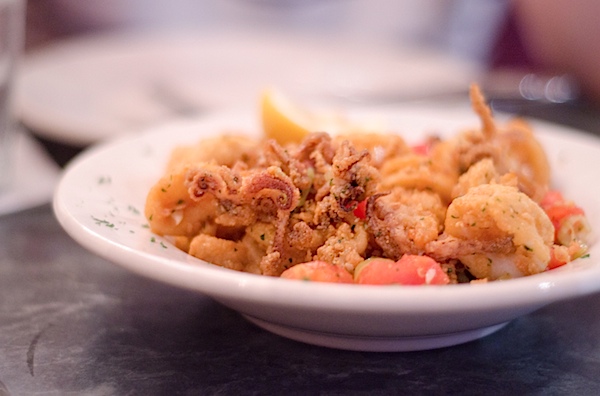 And the boys shared some calamari, which I didn't try because I was so full from everything else.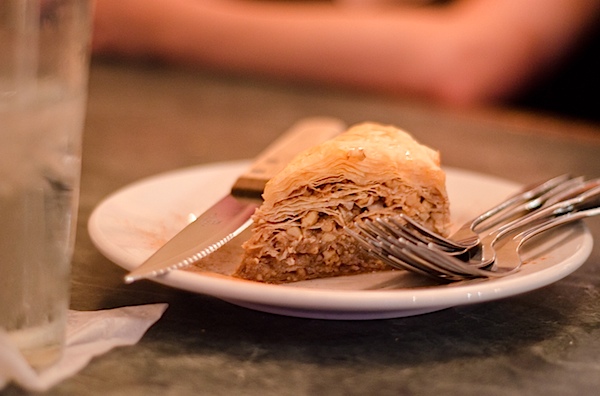 Surprisingly, I was able to save enough room to have a bite of this baklava. Mmm…it was really good, and had an almost creamy (even though there is obviously not cream in baklava) texture to the bottom layers that I really enjoyed. It was also the biggest baklava I've ever seen at about 4-5″ long on one side!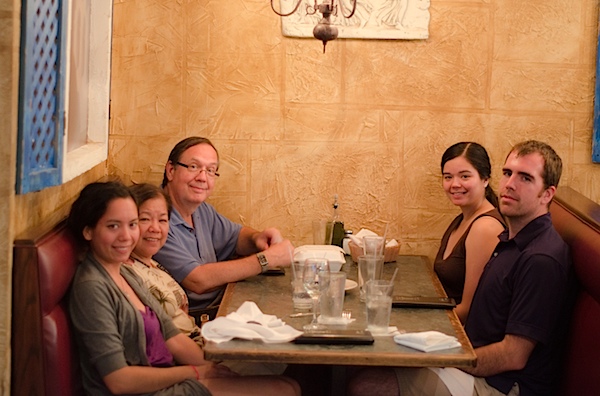 We definitely ate well all weekend, and it was great spending so much QT with my fam.
***
Coming soon on TCL: I know you're probably appled-out, but with all the apple orchards in full swing, I want to get a couple more apple recipes out. I have an easy apple dessert, plus my sis and I created a new apple muffin recipe! Recipes for the tropical oats I mentioned the other day coming soon!
***
Reader question: What's your favorite Greek entrée? I'd have to say I'd pick either Greek chicken or gyro….or maybe pastichio. Too many good choices!