Do you ever have a little bit of leftover couscous (or other grain – rice, farro, etc.) that won't make quite a serving tomorrow? Or just leftover couscous that won't re-heat the same the next day?
Here's a quick tip…add it to an egg bake.
I've shown you guys adding leftover cooked farro to egg bakes before, but it works with couscous (and pretty much any other grain), too!
If you're looking to feed more or if you're trying to get rid of a larger amount of couscous, consider making a quiche or egg casserole and adding couscous to the dish.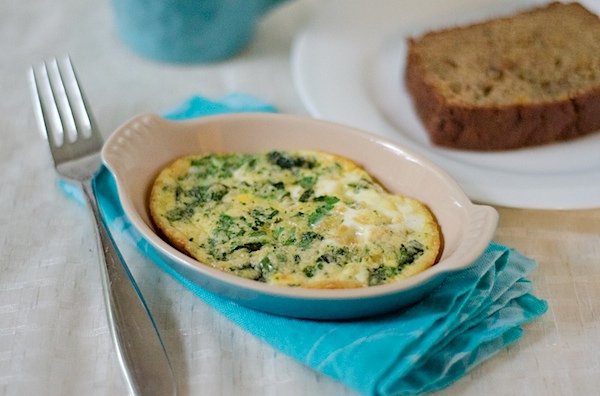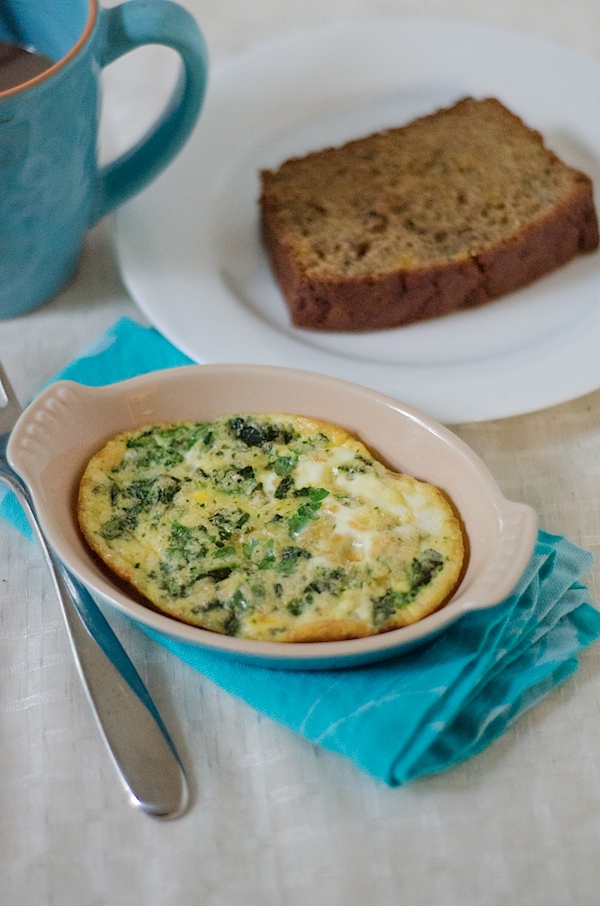 For those of you who still look for the eats photos here on TCL, I thought you may like this post, too.
This is breakfast from a recent Sunday. Sis was in town and brought homemade zucchini bread with her. I decided to whip up an egg bake for some protein (to keep me full) to go with it. I pretty much used this egg bake recipe, but I stirred in about one heaping tablespoon of couscous, too. It was a great combo – the couscous and the egg bake plus the egg bake with the zucchini bread. Hot coffee completed my Sunday morning eats.
***
Check out The Chic Life on Facebook for more fresh content and random musings.
Thanks for reading! And stay tuned for a review (including a video!) of my current favorite shoes for Zumba!
***
Reader question: What do you do with leftover couscous? Share your tip or idea in a comment!