I tend to wear the same thing to work. Once I've found something I like, I wear that over and over and over again. Not literally the same outfit. It's more like the same kind of outfit.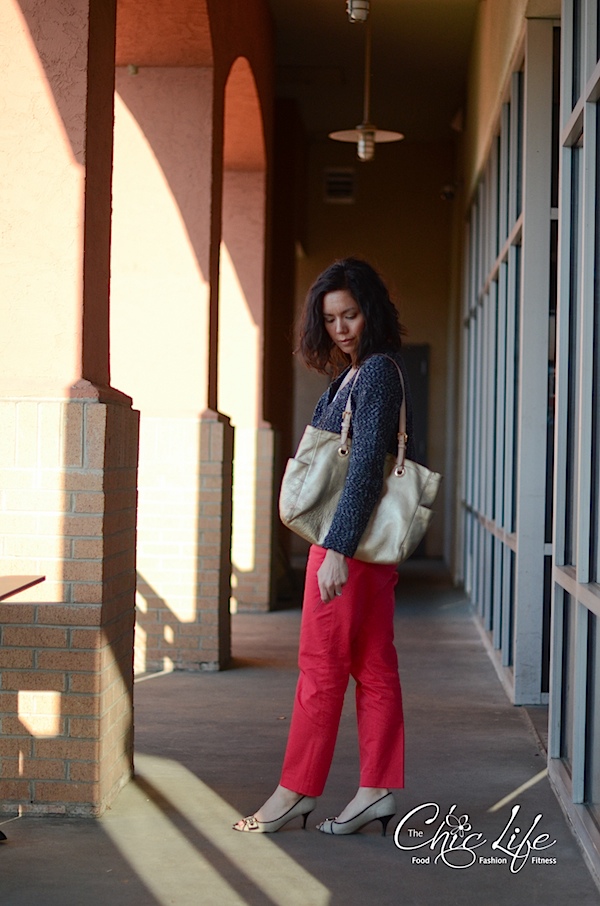 My current uniform = cropped skinny pants (that are a little loose) + t-shirt + jacket that is a sweater that looks like a blazer (so comfy!) + heels/flats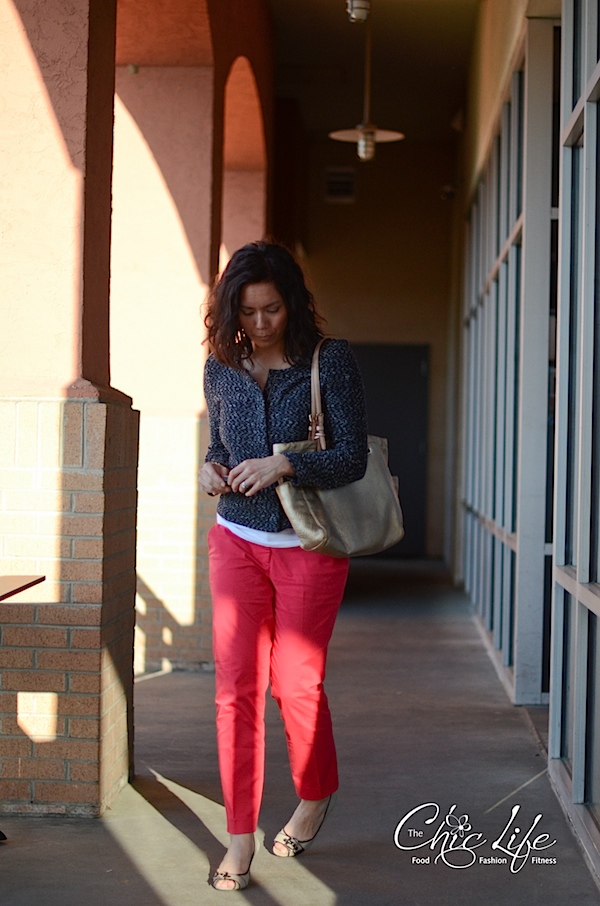 Not sure exactly why I love my pants so loose. Some of it is a comfort thing. Some of it is not wanting people noticing my outfit in a way other than I had intended. I like looking professional, not sexy, when I'm at work. I'll save those stretchy skinny jeans/pants for another occasion! Either way, maybe some of it is also because I'm really a tomboy at heart. You knew this, yes?
Anywho, I scored these red pants on sale plus an extra 30% off making them only $27.99 (down from $89.99, marked on sale to $39.99)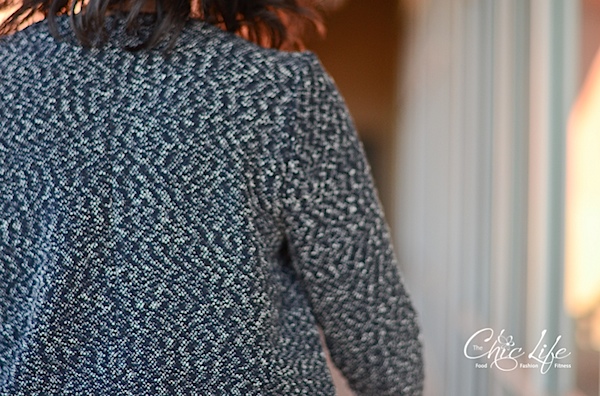 And this jacket has been a real staple for me on my new work project. I wear this thing almost once a week or at least every other week. I found this on sale for $69.99 and got it for $48.99 after an extra 30% off.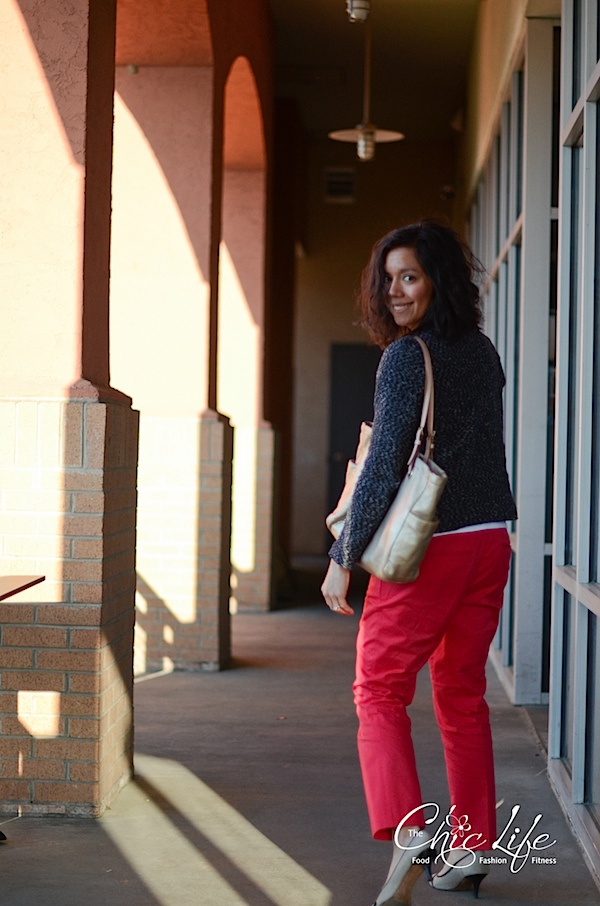 Full outfit:
Red dress pants: J Crew
T-Shirt: Gap
Navy Sweater Jacket: J. Crew
Peep-Toe Heels: Banana Republic
Tote: Michael Kors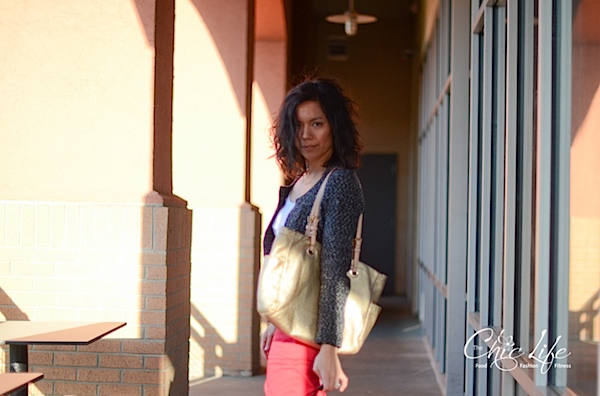 Not my best picture, but you can see my shorter hair cut pretty well here. My hair has grown out a couple inches since this photo was taken (been meaning to blog it for awhile). I'm now at the point where I need to decide if I want to grow my hair out and have it long-ish for fall/winter or go short again. I'm leaning towards short…especially with Zumba convention coming up next month!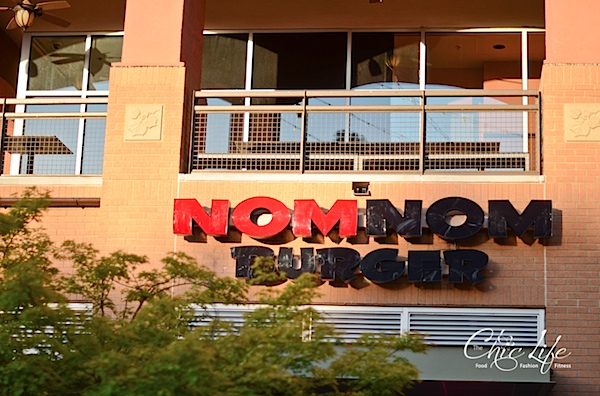 Update: Unfortunately, this restaurant has since closed. 
We recently checked out one of the new-ish restaurants in town, Nom Nom Burger, which features Asian style burgers.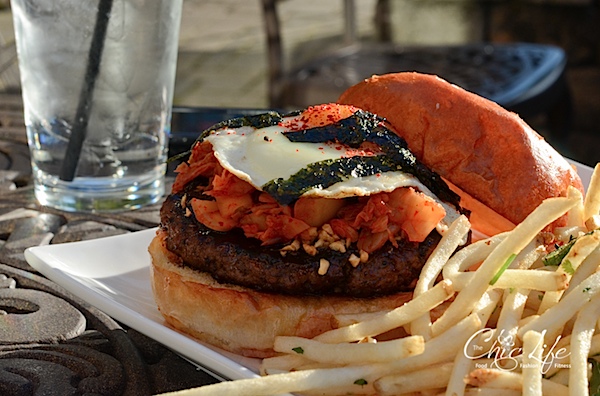 The burgers are wonderful. I love the way they cook their burgers but the Asian themed toppings really take things over the top. This is a photo of the Kalbi Burger – "Sterling Silver® ground beef. Kalbi marinade. Kimchi. Fried egg. Sesame roasted nori. Spicy aioli. Roasted garlic."
This one was good, but the Nom Nom Burger is our fave – "Sterling Silver® ground beef glazed with house special teriyaki sauce. Provolone cheese. Fresh sauteed Shiitake mushrooms with mirin. Caramelized onions with ginger orange marmalade. Mayo."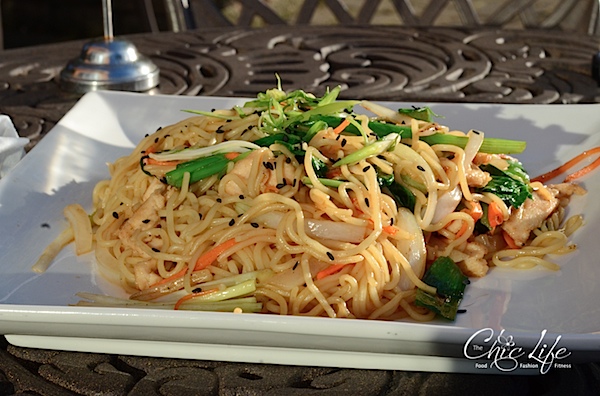 The restaurant features other dishes for the non-burger fan, like Yakisoba (Japanese style noodles with veggies and optional addition of chicken for $2). The noodles were great, but the burger is still tops in my eye.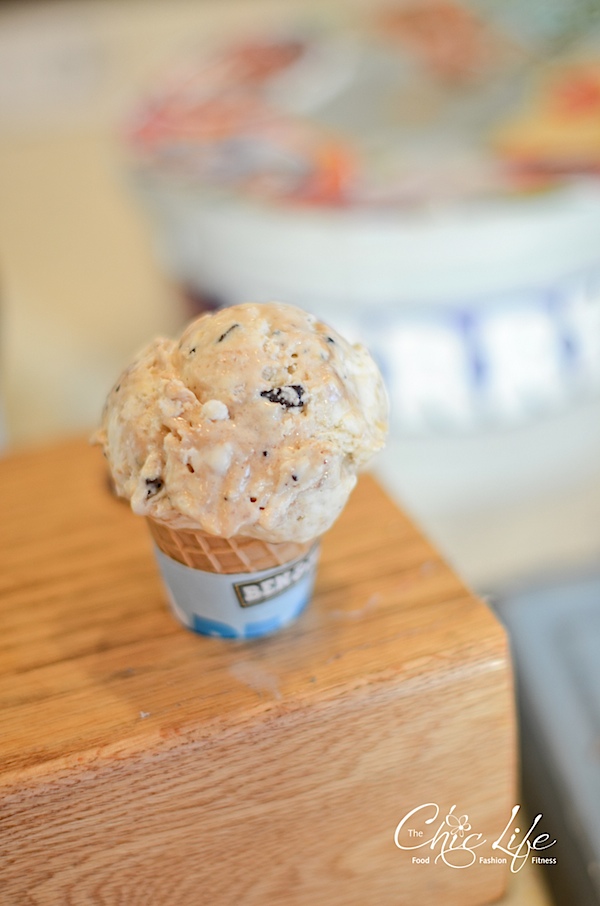 Nom Nom Burger has delicious desserts (try the "Xango" – cheesecake and puff pastry…hello!), but if you're wanting something simple, you can always hit up the Ben & Jerry's right across the patio.
***
Reader question: What's your work uniform?