Just popping in to share a couple "eats" photos and some recipes/tips I've picked up for summer cooking.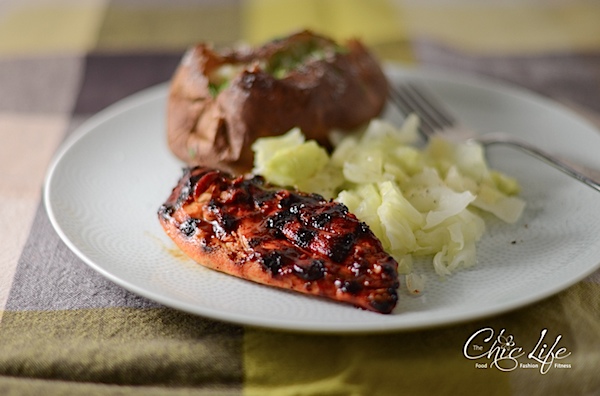 Firstly, the Bon Appetit 4-3-2-1 rub has been…not life-changing, but it has dramatically improved the taste of our grilled BBQ chicken. I've made BBQ sauce from scratch, and it was delicious, but I also find that using bottled BBQ sauce to be an easy way to flavor a busy, weeknight meal (for when you don't have time to make from-scratch BBQ sauce when you've just left the office at 6:30pm and need to eat stat!).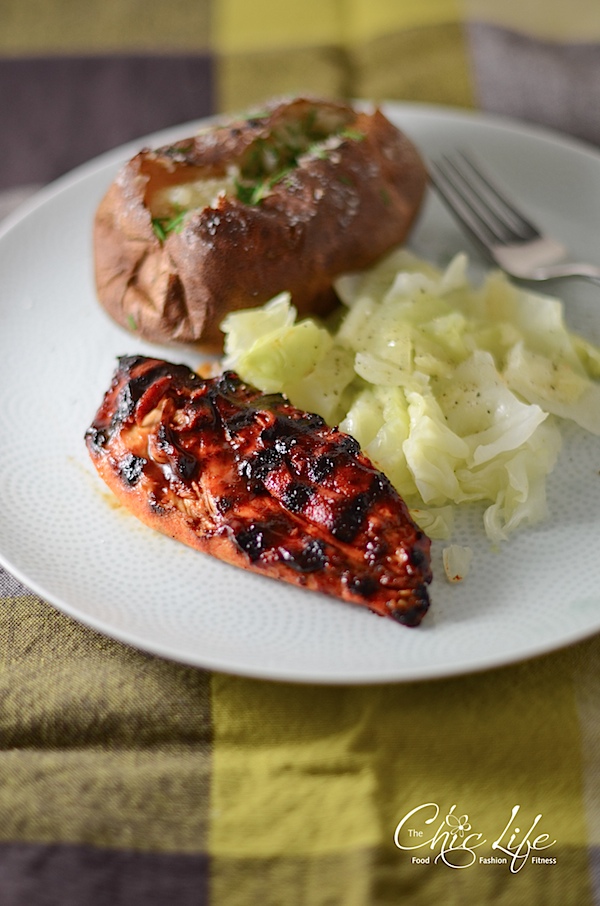 But back to the rub, it wasn't so much the rub recipe that changed things for me but the concept of using a rub with the BBQ sauce that did. Don't get me wrong, the recipe is great. I love the simplicity and how you can use the same measuring cup/spoon/whatever to portion things out. But BBQ sauce WITH rub. That was the key. I find simply basting chicken with BBQ doesn't impart as much flavor as I'd like (and I usually don't prepare enough or get home early enough from work to marinate), so the rub is the key for busy people who want flavor but are short on time (or bad at prepping in advance).
Tastier BBQ Chicken = Rub + BBQ Sauce + Chicken
Extra tip: if you don't use the BA rub, make sure you use a rub with a little sweetness (i.e. brown sugar). I tried doing this same trick with different spices that were all savory, and the salty rub clashed with the sweet BBQ. A rub of savory and sweet ingredients is perfection!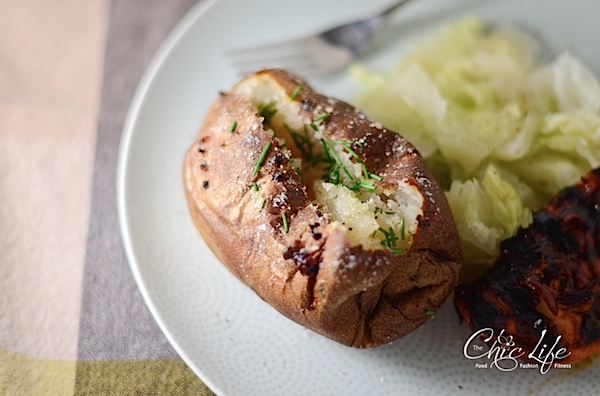 Another short cut that falls short on flavor for me is microwave-baked potatoes.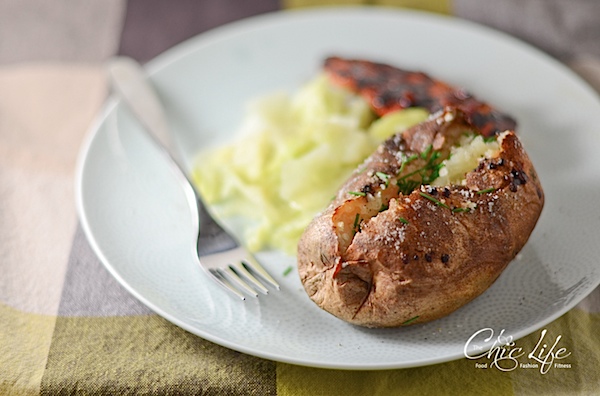 Recently, in an effort to reduce my microwave usage and because I was curious, I used…wait for it…an actual oven to bake potatoes. I know, cuh-razy! But seriously, why I've waited so long to actually oven-bake my potatoes is beyond me. It's so much more superior in flavor and texture to me. I never get potatoes this fluffy when I use the microwave. And I love that crispy potato skin with lots of coarse salt on top that you get with oven-baked potatoes. Yesss!
I turned to one of my favorite food how-to gurus for a simple recipe with great methods – Alton Brown. Alton's baked potato recipe was super simple and worked great. Now this recipe will require some prep work, but it takes about 5 minutes to scrub potatoes, brush them with oil and top them with salt. And while the potatoes bake away, you can totally multi-task by catching up on email or putting your stuff away from the work day. So, you don't save time on the cooking, but you do save lots of time on the prep!
Do you have any tips to share with me? What recipes or tips have you been loving this summer?