Have you heard of the famous Tupelo Honey Cafe in Asheville, NC? If you're from the south, or even further away, chances are good you have. I've never actually been to this restaurant before. We've only recently started visiting Asheville for vacations, and each time, Tupelo Honey has been too busy to visit. It's been on my short list of places to have a meal, but things have just gotten easier for me. I don't have to wait for another Asheville road trip since Tupelo Honey Cafe opens in Charlotte, NC today!
The restaurant is rolling out meal services as they go, starting with dinner tonight. You can find their full schedule (breakfast is coming soon!) by clicking here to visit the Tupelo Honey Cafe Charlotte page.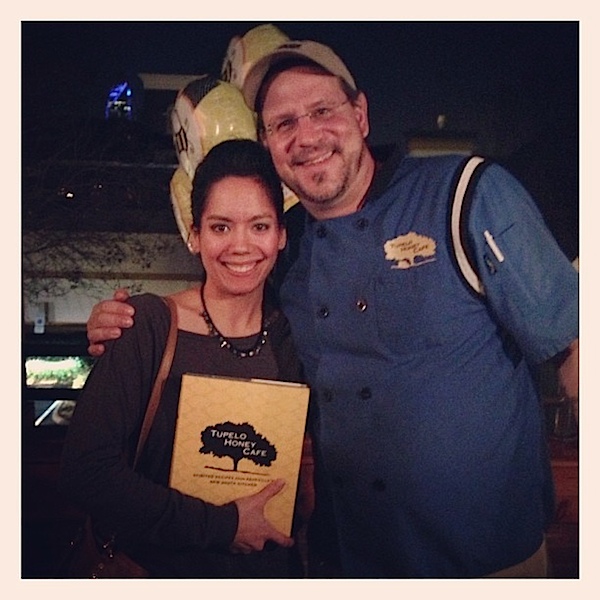 I had the pleasure of attending the grand opening party this past Friday where we were treated to an early look at the restaurant's interior (they've remodeled what used to be Pewter Rose Bistro), some delicious eats, and even an autographed copy of their signature cookbook to take home for later. The event also had a special twist as they were raising money for the YWCA.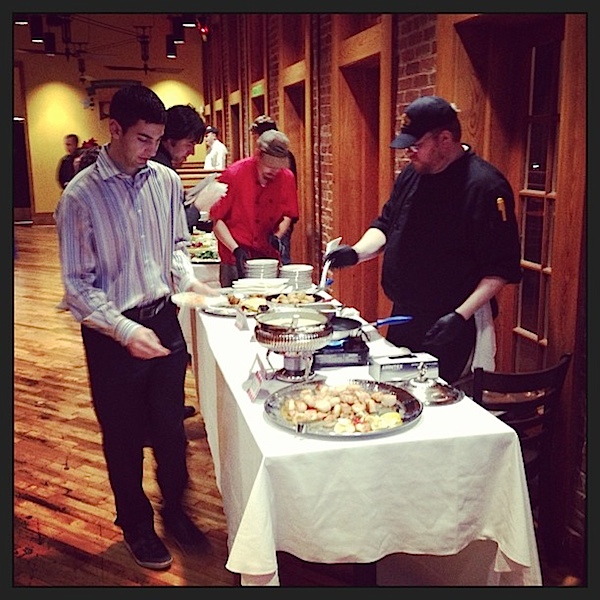 The first thing that struck me as I walked in was how bright, open, and cheery it was.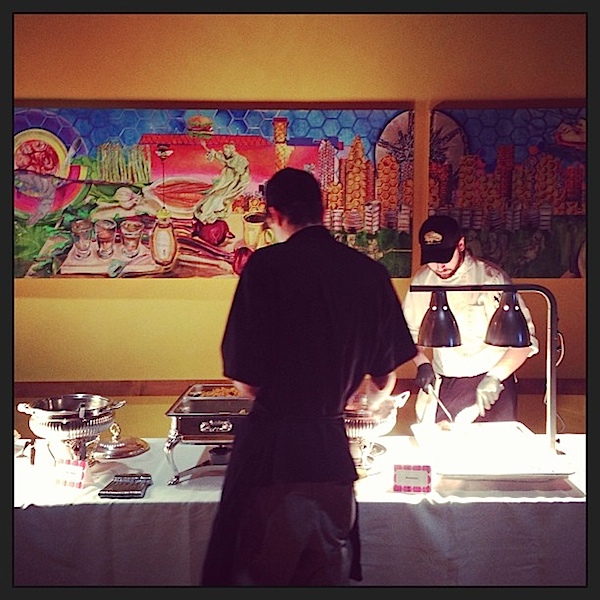 I loved the golden woods and how the overall decorations gave a feeling of warmth.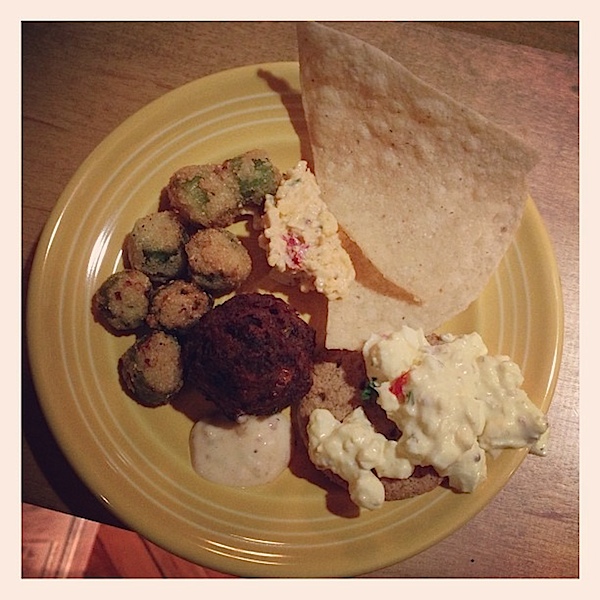 There were several serving areas around the restaurant, but I started with the appetizer one, filling a plate with fried okra ("Southern popcorn"), egg salad, a black bean fritter, and pimento cheese. They were all good, but the pimento cheese and okra were the standouts for me, especially the okra. I really could eat that like popcorn.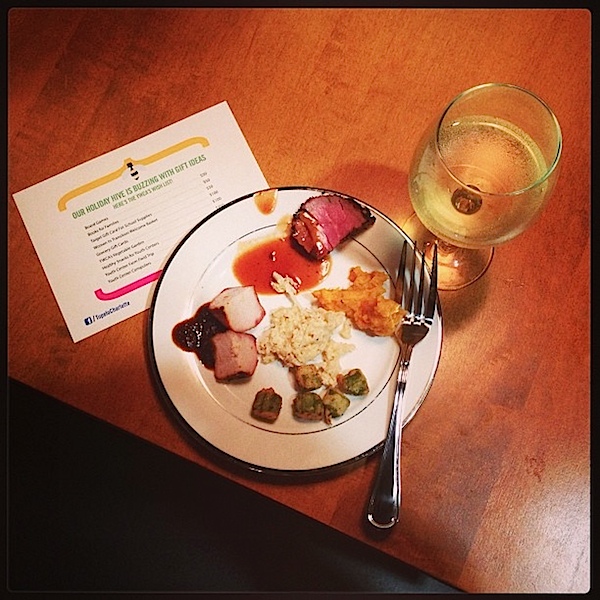 I hit up the carving station for plate 2: tenderloin with a rich sauce (au jus?), pork tenderloin with jalapeño sauce, cheesy cauliflower, mashed sweet potatoes, and (yes) more okra.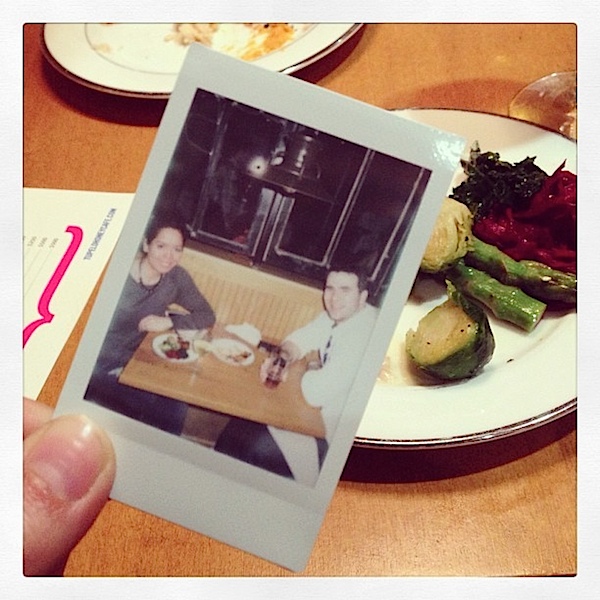 Hubby and I even got a polaroid to take home for later. This will be great at my work desk.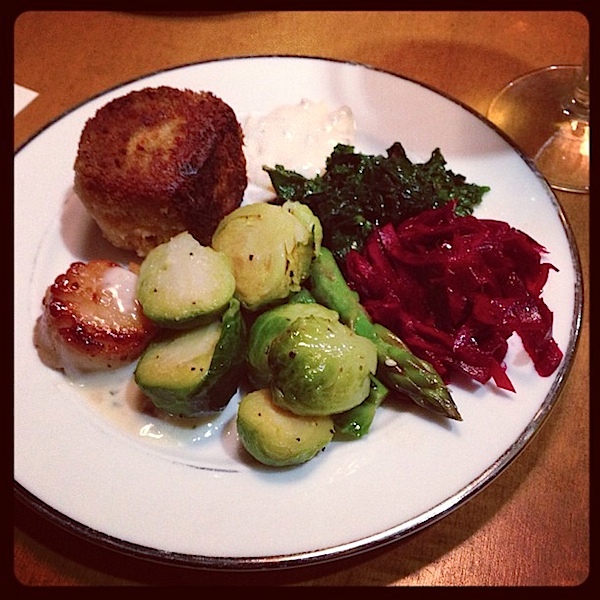 For my third and last plate, I visited the seafood and vegetable tables: crab cake, scallop, brussels sprouts, asparagus, beets, and greens. This plate was my favorite. I'm a picky crab cake eater. Sometimes they taste too…fishy? This one was perfectly seasoned and had a nice, slightly spicy bite to it. I'm also a big vegetable lover, and I appreciated that the restaurant had so many to offer. All of the veggies were great – uniquely prepared by wonderful in their own way. I would have gotten another plate of vegetables, but I was too full!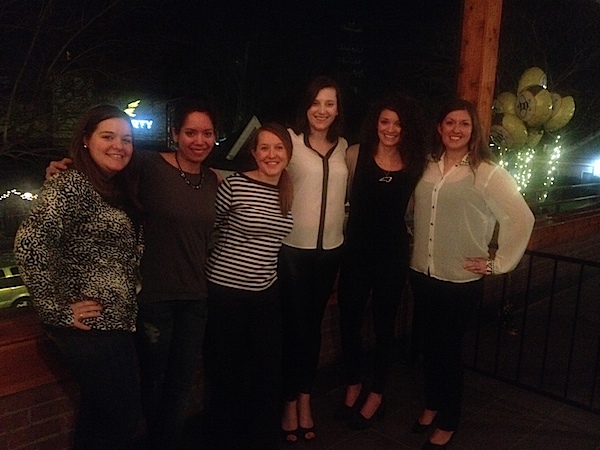 The Epic Eaters were representing at the grand opening party! Love those girls!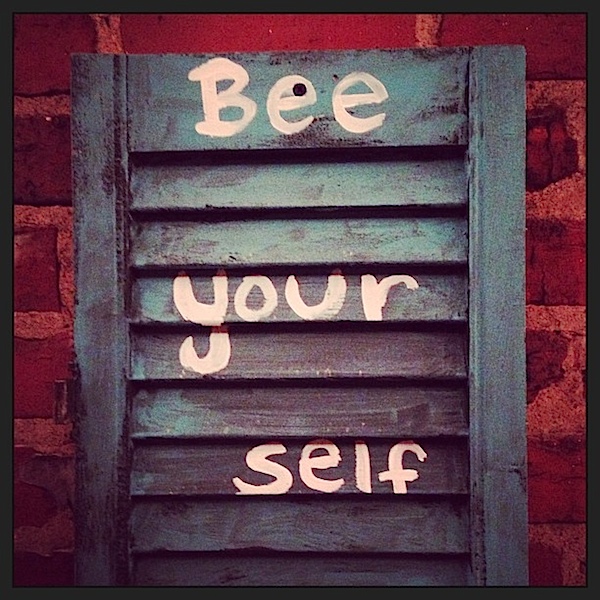 I'll leave you with these wise words from some of the restaurant's art: "Bee your self".
Thank you for having me and welcome to Charlotte, Tupelo Honey!