The weekend seemed to go by too quickly. I wished I'd had a whole week to spend there like we did last time.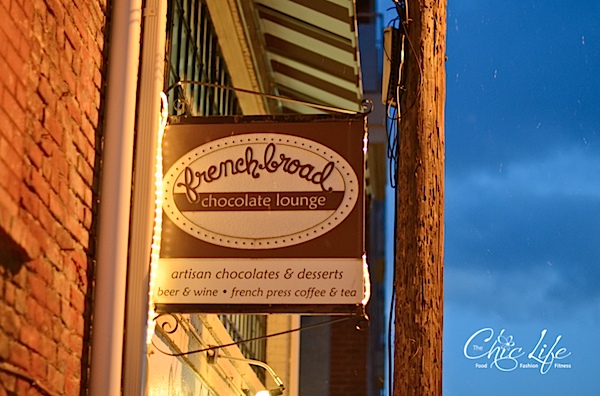 Nevertheless, Sunday night was for revisiting some faves from our last trip – French Broad Chocolate Lounge and Homegrown.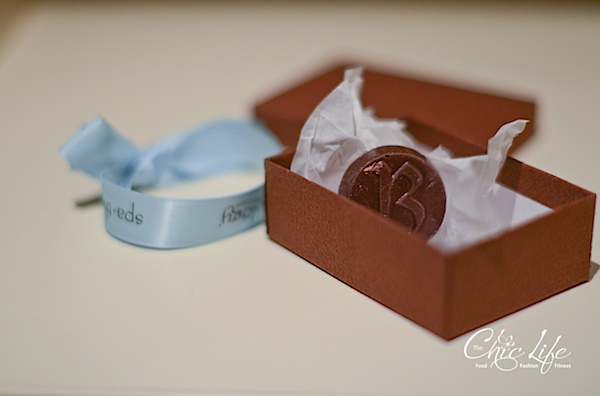 But first, I enjoyed a massage at Spa Theology – a recommendation from our B&B. I first checked into the Grove Park Inn, but it was over $200 for an 80 minute massage, and they didn't have anything shorter. The price just seemed so high. Has anyone been? Is it worth it? I was really intimidated by most of the prices at the Grove Park Inn. $90 for a non-resort guest to visit the spa area pools? Maybe it's worth it, and I just don't know since I haven't been.
Either way, I had a great massage at Spa Theology. Their setup is really nice (and really close to French Broad Chocolates). I felt really comfortable and relaxed at their facility. I liked how they offered massage upgrades (scalp treatment, foot scrub, hot stones). I opted for the foot scrub, though I'm not sure that particular one was worth it. It didn't add any additional time to the massage, just the treatment. Anywho, the lounge area was small but cozy. Oh, and did you see the photo above? A post-massage chocolate waited for me in my locker. Pretty sweet, right? I also really liked the goodies for sale in the shop area of Spa Theology. I took home a candle and linen spray to enjoy later.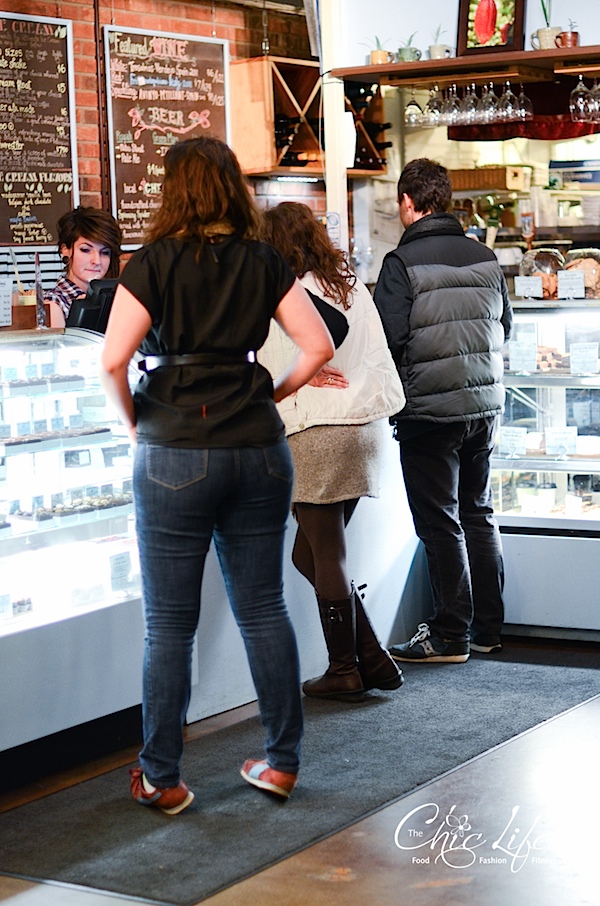 Since it was nearby, I walked on over to French Broad after my massage. Last time we were here, we waited in a line out the door. This time, there was almost no line. Score!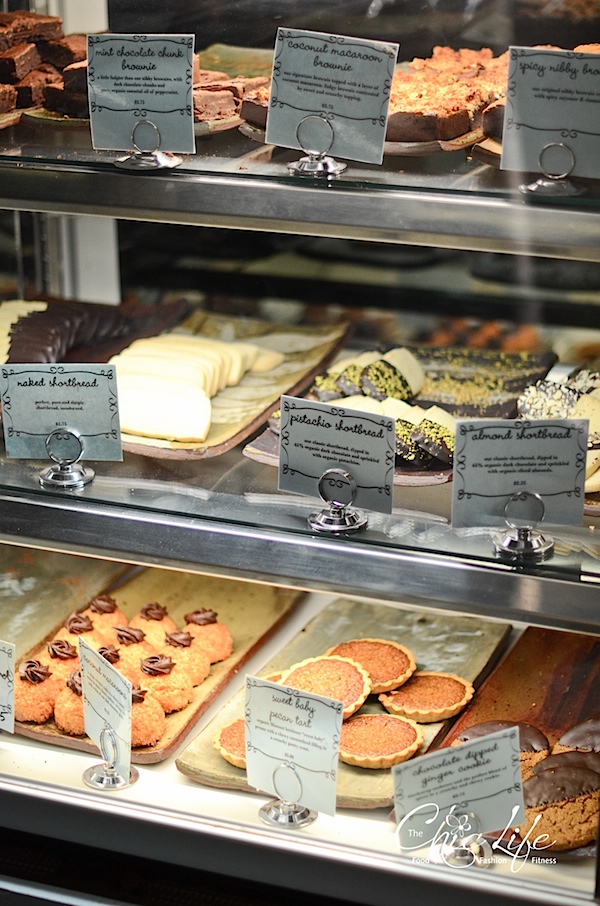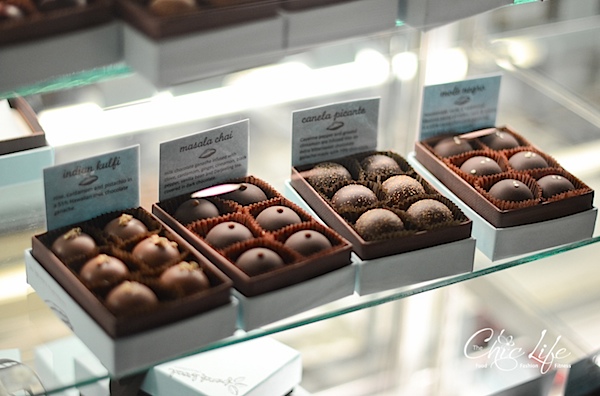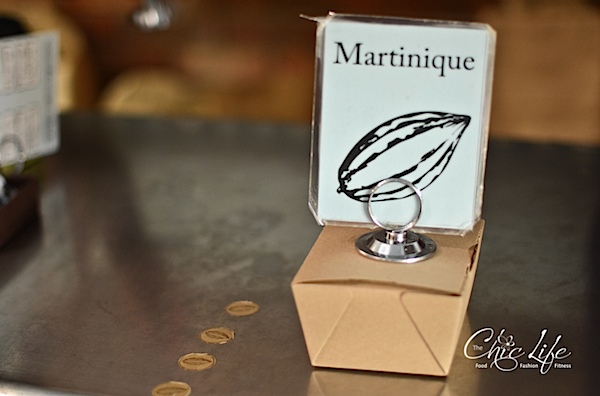 I had a tough choice selecting from all the delicious options, though they were narrowed down since I was getting everything to go. I got a couple things for dinner and then a brownie and pecan tart to take home the next day.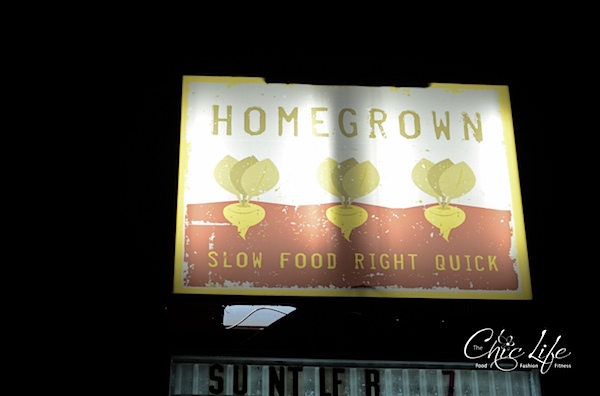 Hubby picked me up from downtown, and we headed to Homegrown for dinner.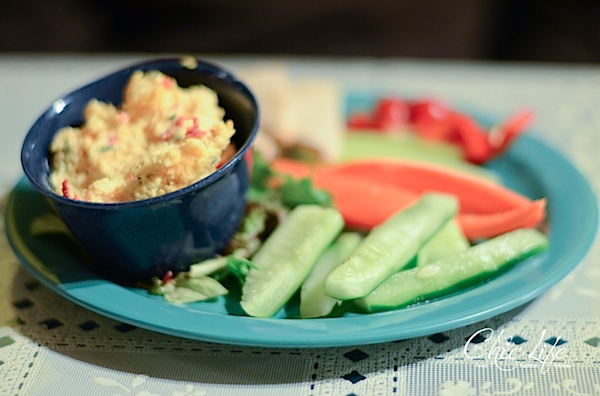 We started with pimento cheese with pita wedges and fresh veggies.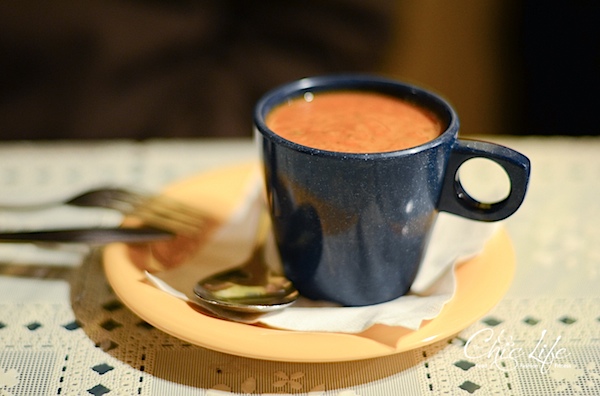 Hubby had some tomato soup as a starter.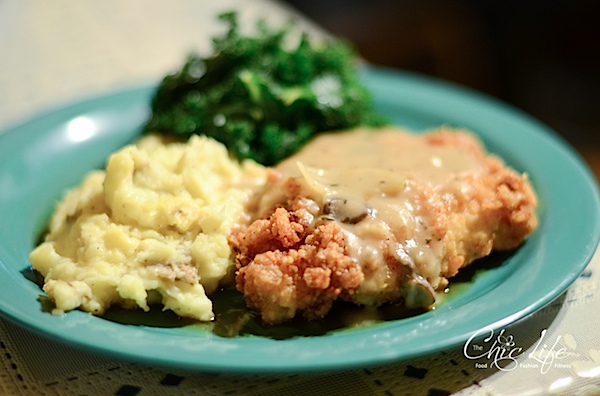 For my entrée, I had the fried chicken I loved so much last time with mushroom gravy. I got the sesame kale and mashed potatoes for my side. It was comfort food goodness. I still can't believe you can get such good food for such a low price!
In case you didn't see my last post on Homegrown, the decorations are sparse, but what they lack there they make up with delicious food and amazing prices. I wouldn't go here for a romantic dinner, but I definitely recommend stopping by some time if you're ever in Asheville.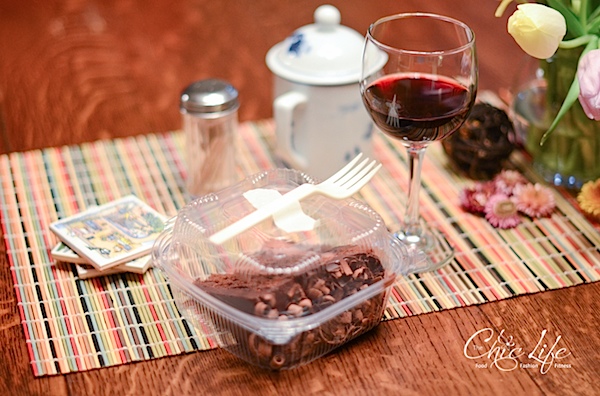 We headed back to the B&B to enjoy our French Broad take-out with a glass of vino (picked up from the local Green Life/Whole Foods)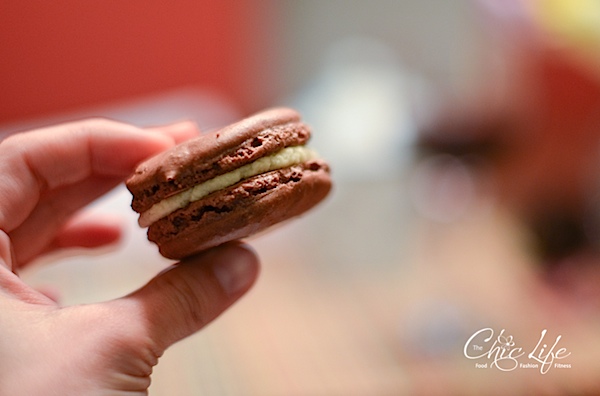 We had super tasty macaron…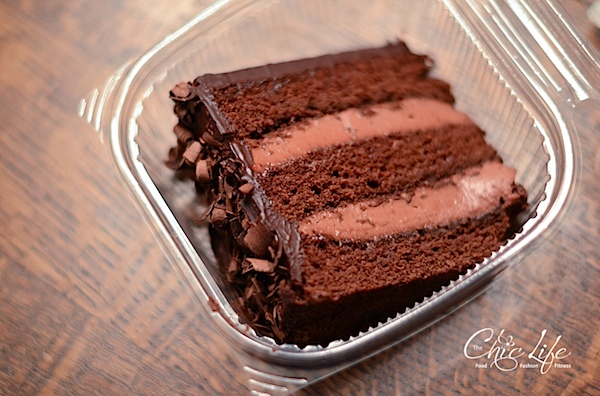 …and a slice of the quintessential chocolate cake. Yum! Both were just as delicious as I expected them to be based on our last trip. I almost got the olive oil chocolate cake this time, but I guess I'll have to safe that for trying next time!
Thanks for reading!