Hope you're all having a great Easter weekend!
On Saturday, Dad and Sis wanted to watch the new Captain America 2 movie. With the weather being rainy with a high of 58, it was a good day for that. Hubby and I had already seen it, but he was up for seeing it again. Since my mom isn't a big movie fan, she and I decided to have a mother-daughter afternoon.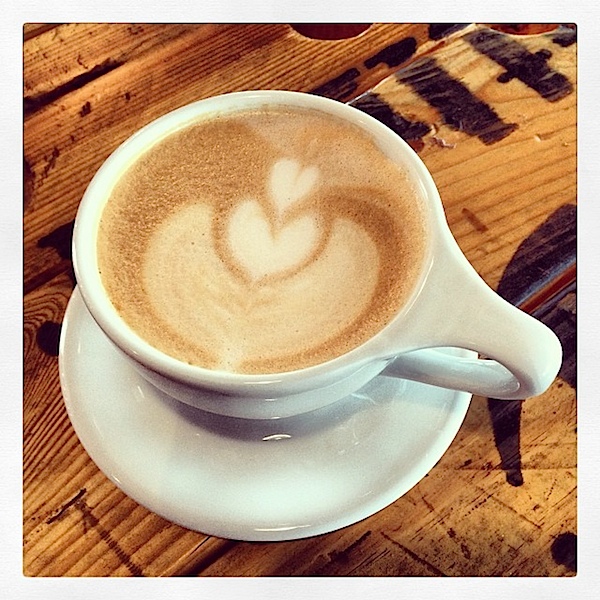 I took her to Due South Coffee (which I visited during their opening week) for her first latte foam art experience.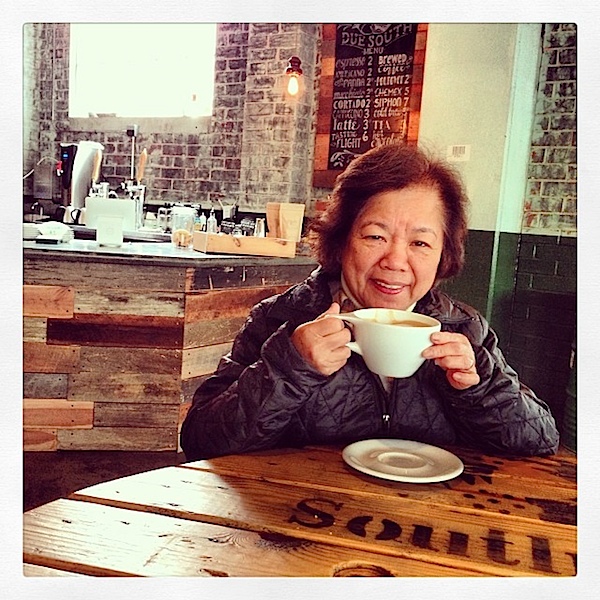 She was a fan. She was cute and asked, "Am I supposed to drink the foam art?" Yup, go for it!
Thank you, Due South Coffee, for providing a great experience!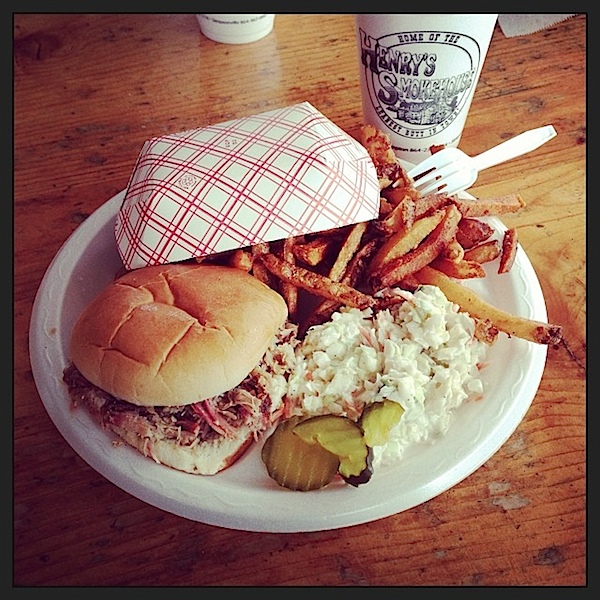 While we were out, we decided to hit up some of our other favorite spots like Henry's Smokehouse. Hello, BBQ sandwich plate!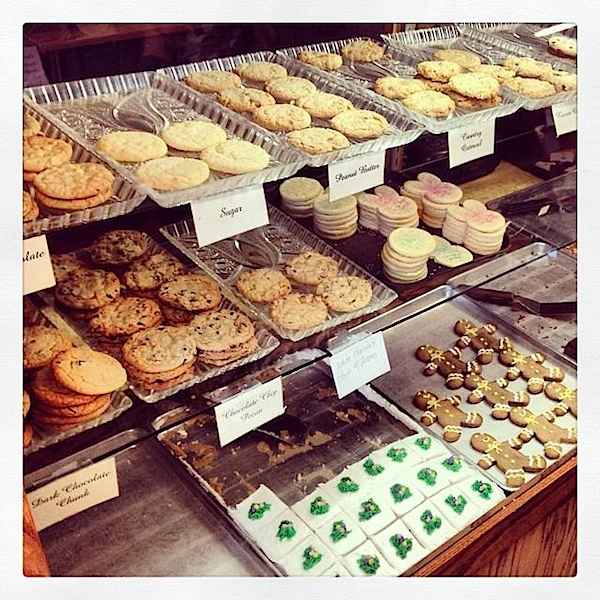 And since I was one day away from being able to enjoy sweets again, we picked up two dozen of my favorite chocolate chip cookies from The Chocolate Shoppe. If you're ever in town, definitely stop by. You'll be greeted with a free chocolate chip cookie sample! It was everything I could do to not scarf down that free cookie. Can't wait to dig into those on Sunday!
We also hit up The Pita House for dinner, checking off another Greenville fave visit. I must have been more hungry than I thought because I had already dug into everything by the time I thought to take a photo. Trust me, our Pita House meal was beautiful and delicious.
My parents currently don't have a TV – just wi-fi and a ton of books and magazines. We've enjoyed a pretty quiet weekend so far. I spent some time working on converting a couple more recipes here on TCL for you guys and making some other blog enhancements. And I finally had a good chunk of time to spend some QT with a good book, which was a great way to wind down for the day.
On a not-so-quiet note, I showed my family this video of this amazing 80-year-old salsa dancer, and they loved it! I sure hope I can move like that when I'm Paddy's age.
Happy Easter to those celebrating!