Since I took so many photos from the Zumba Convention theme party, Zumba Prom, I thought a separate post would help with load times, etc. Here's Zumba Convention 2016: Day 3 Continued (Zumba Prom, Swag Bag, and Zumbawear Haul).
Zumba Prom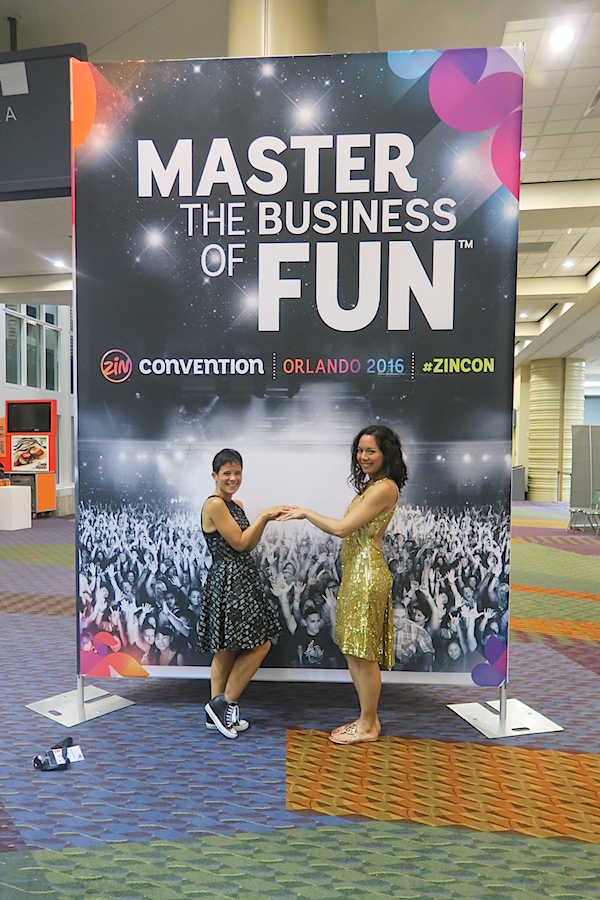 Here's my gorgeous prom date, Annette, rocking sneaker wedges with a super cute LBD.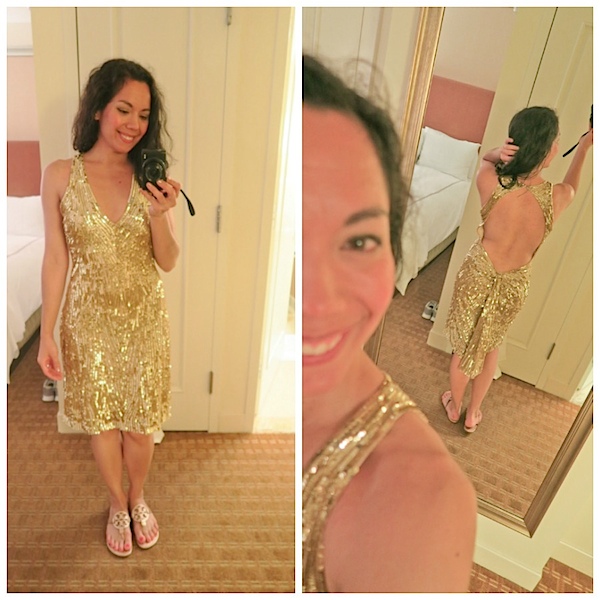 My friend Sara let me borrow this stunning gold sequin dress. Isn't it beautiful?! Thank you, Sara!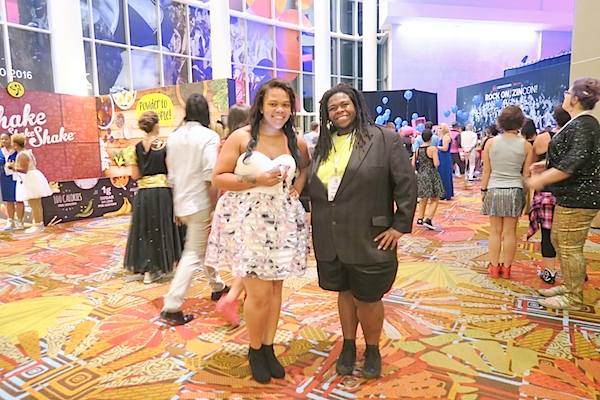 I met two new Zumba friends when we offered to exchange photography skills earlier in the night. They own Diversa Fitness in Greenville, SC and are both so sweet. Go visit them if you're in the area!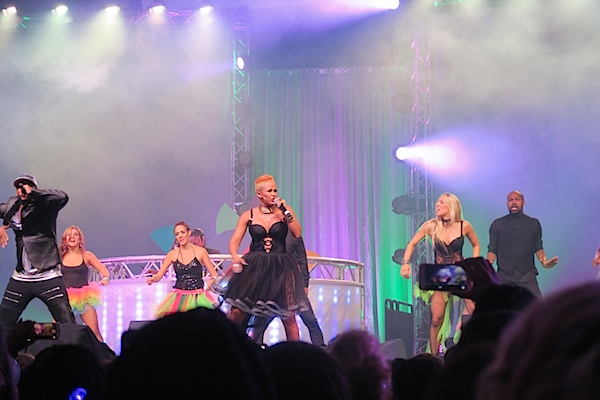 We made it to the main room of the Theme Party just in time to see Heidy and Armando perform.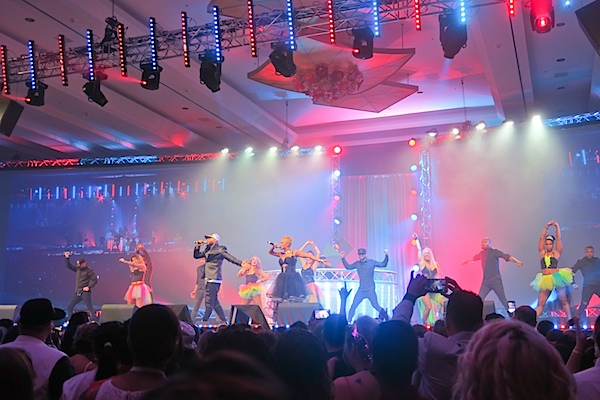 They actually did one of the songs we danced to earlier at Tropical Urban. I was like, ooh! I know this one!
Zumba Prom Costumes
Here are some of my favorite Zumba Prom Costumes: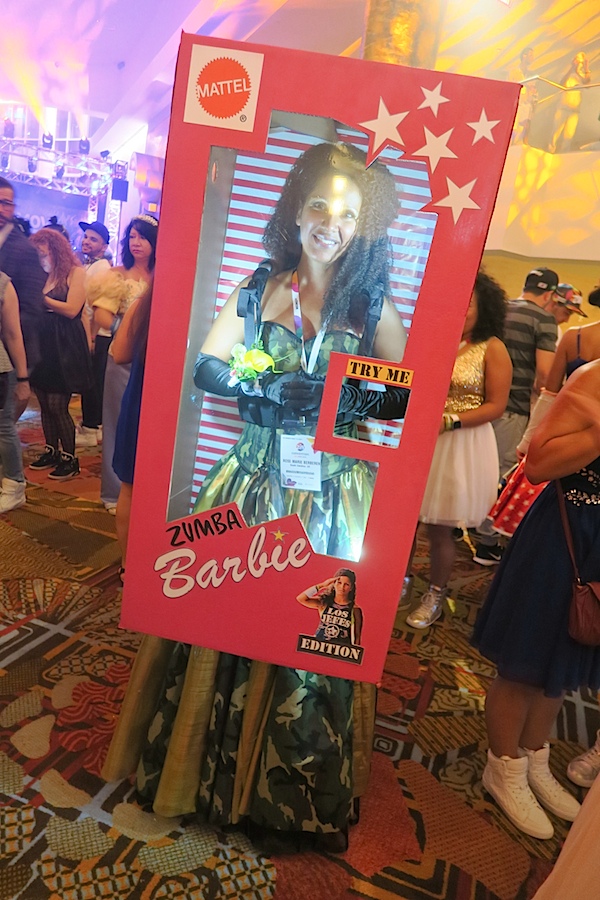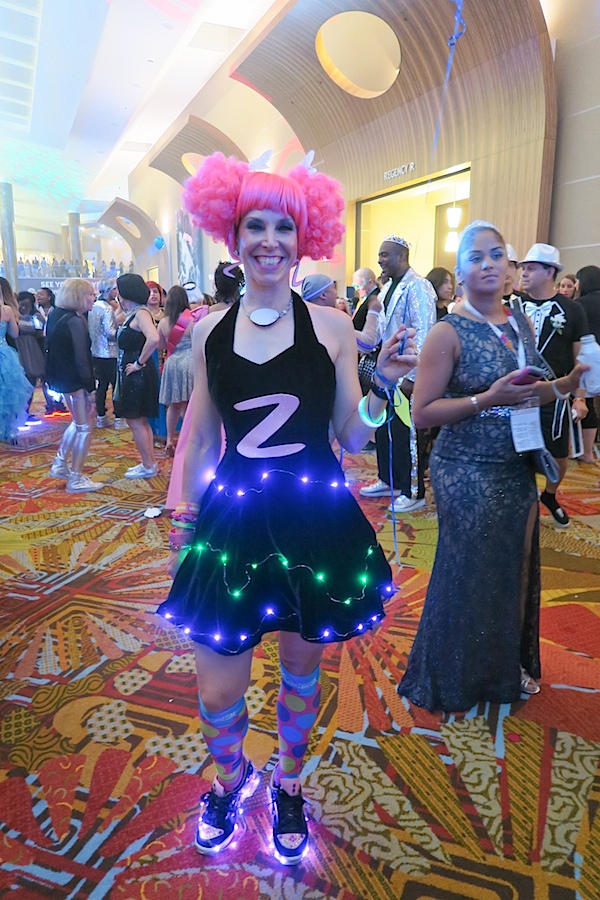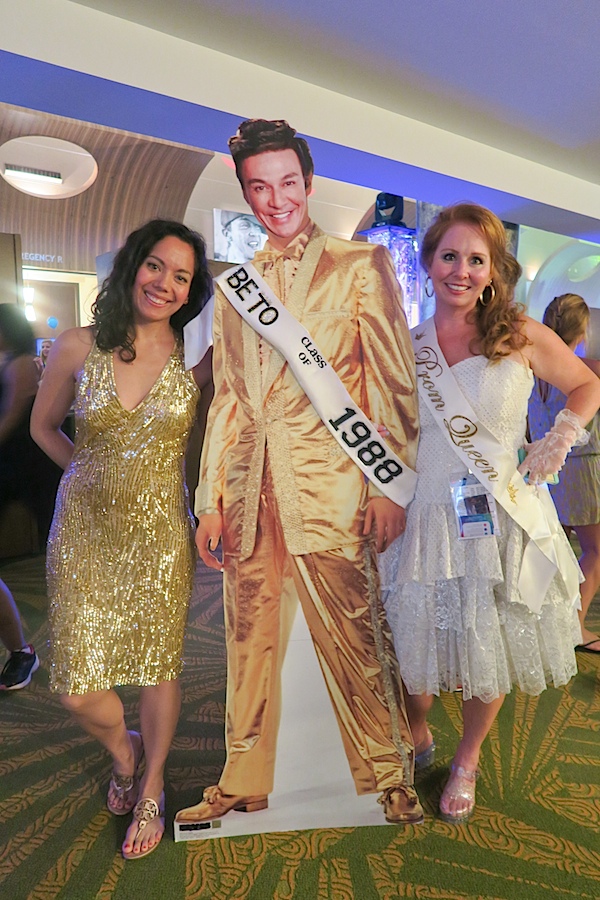 After hitting up one of the photo booths, I decided to call it a night. Also, remember that empty photo of the Hyatt? Look at it now!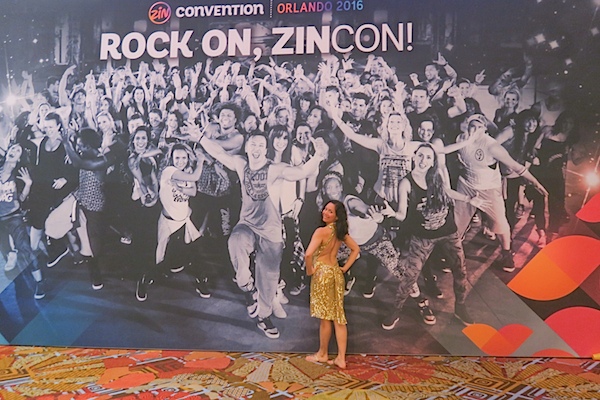 I was struggling to connect my camera to my iPhone to try to snap this photo by myself when someone took pity on me and rushed over to help. Thank you kind stranger in the orange plaid suit!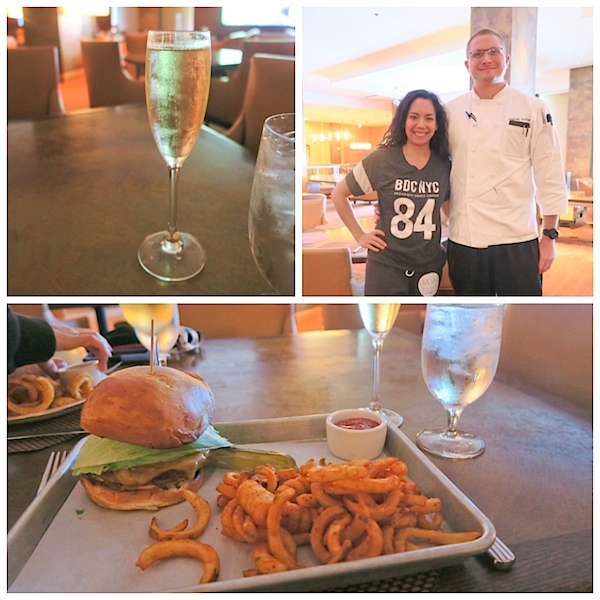 Annette and I headed to David's for one last meal of this year's Zumba Convention. Since we went after the theme party, they were on their late night menu. No delicious chicken for me. Instead, I opted for the classic burger with curly fries. On the upside, Annette and I got to meet the chef! It's always fun to talk to the talent behind your dinners. Thanks for saying hi, Chef Andrew!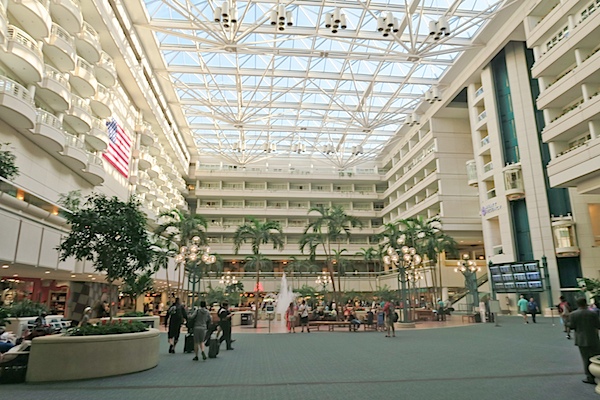 I had to leave early on Sunday. First time ever I've missed my last session. But, I had a flight to catch back to NYC.
Zumba Swag Bag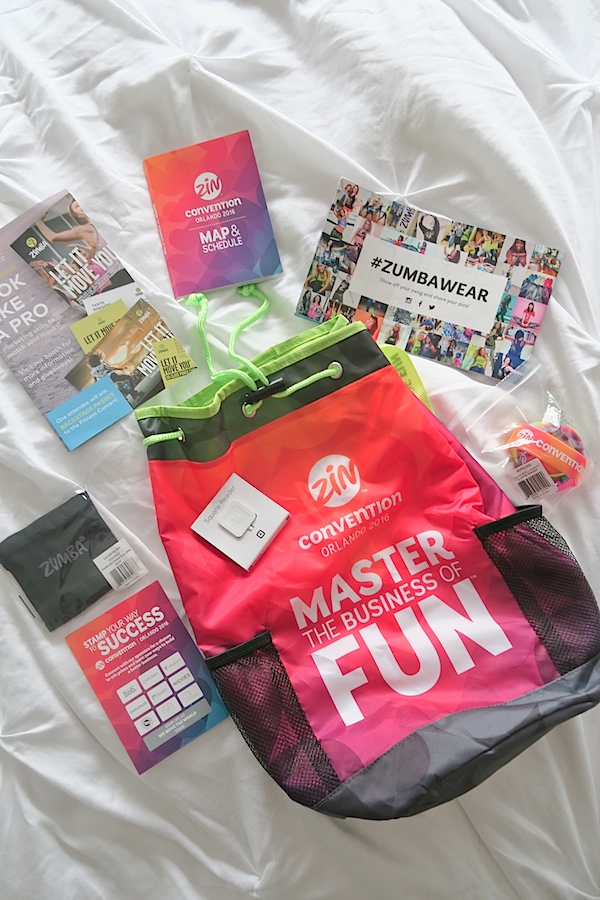 Here's the 2016 Zumba Convention Swag Bag. I'm so glad they're doing backpacks again. The swag included Zumba bracelets, promotional materials, a Square tool, and sneaker covers to keep your feet from sticking on the carpet.
Zumbawear Haul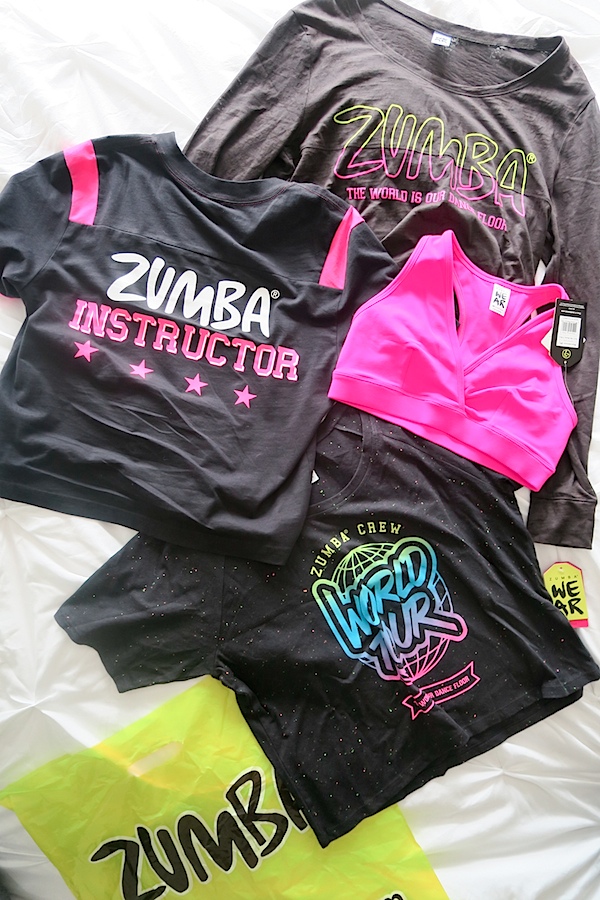 Here's my Zumbawear haul: Cropped long sleeve tee, sporty Zumba Instructor tee with stars, hot pink v-bra, and a World Tour boxy tee. If you like the gear you've seen in the various ZinCon photos, keep checking the Zumba site. They usually add all the inventory in the weeks after convention ends. And some are already there!
All in all, I enjoyed another successful Zumba Convention! I learned a lot, met wonderful Zumba friends, spent QT with my roomie Annette, danced a ton, ate well, and had so much fun. I know I keep saying the word "fun", but it's such a good word to describe all the facets of this amazing event.
More Zumba Links
Check out my other Zumba Convention 2016 posts:
Thanks so much for reading! Be sure to check out my main Zumba Convention page for more!