My sister visited me this in NYC this summer, and we had a great time eating our way through the city. We had an important stop first…
NYC Dim Sum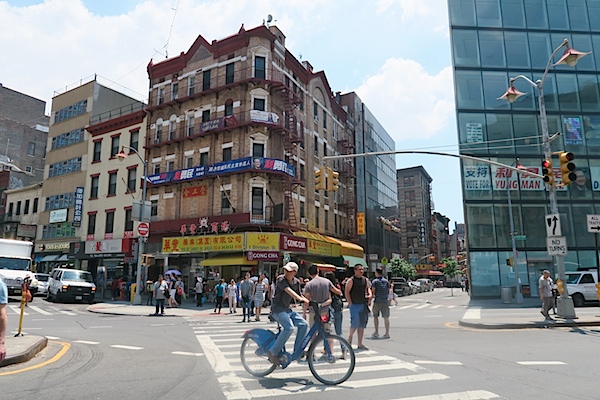 One of the first things she wanted to do was get NYC dim sum. As you know, our family has enjoyed eating dim sum since sis and I were kiddos.
I haven't had a chance to try other dim sum spots yet, so knowing Golden Unicorn does a solid dim sum, I stuck to the familiar. We may have gone a little crazy with the ordering.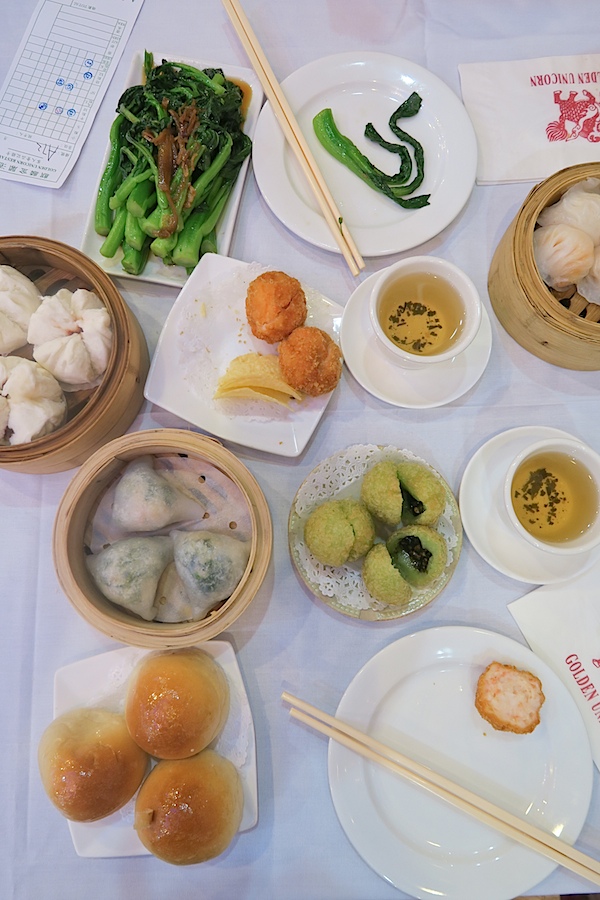 But there were so many good things to order at Golden Unicorn:
har gow (shrimp dumplings)
shrimp and vegetable dumplings
steamed pork buns
baked pork buns
fried shrimp balls
Chinese broccoli
black sesame paste balls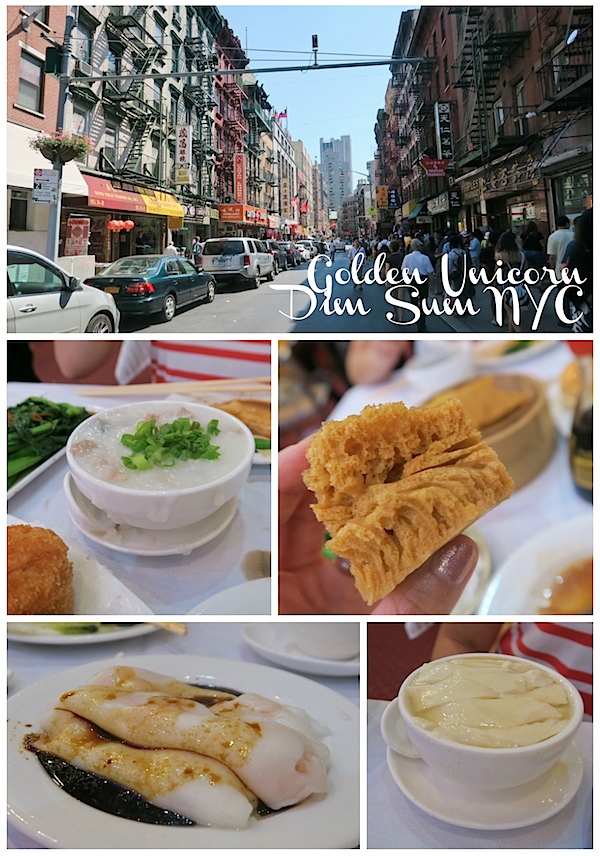 Plus congee (rice soup), shrimp flat noodle, and soft tofu with a light ginger sauce.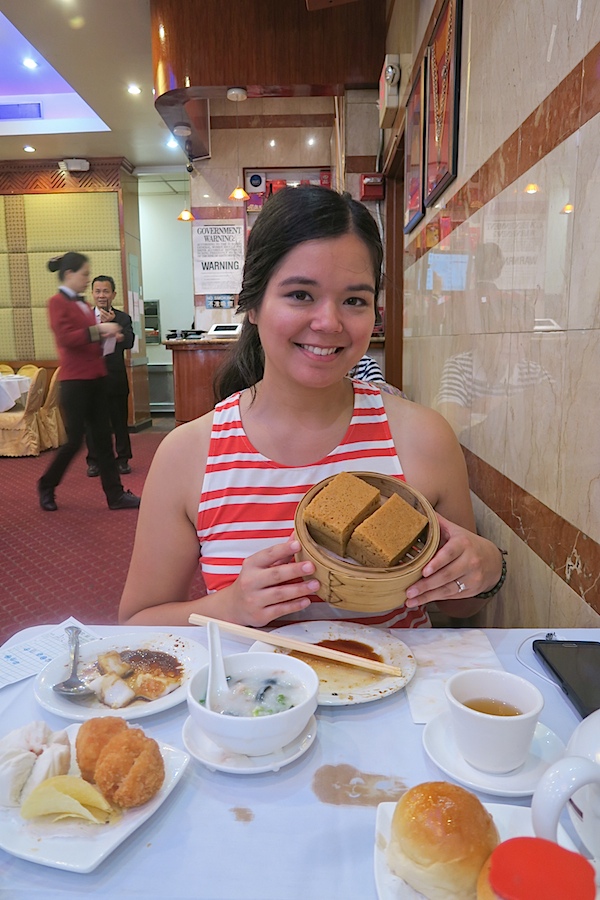 And here's the sponge cake (aka the reason Sis finally scheduled her trip).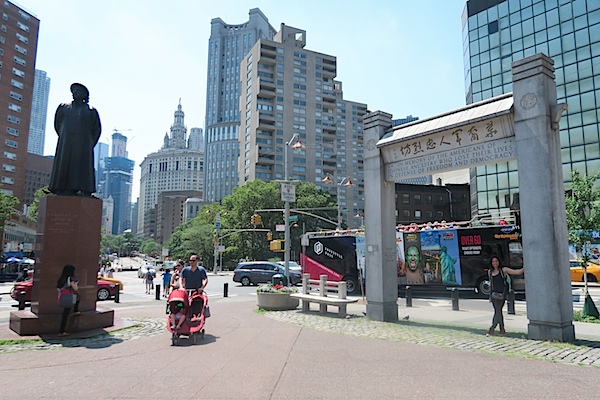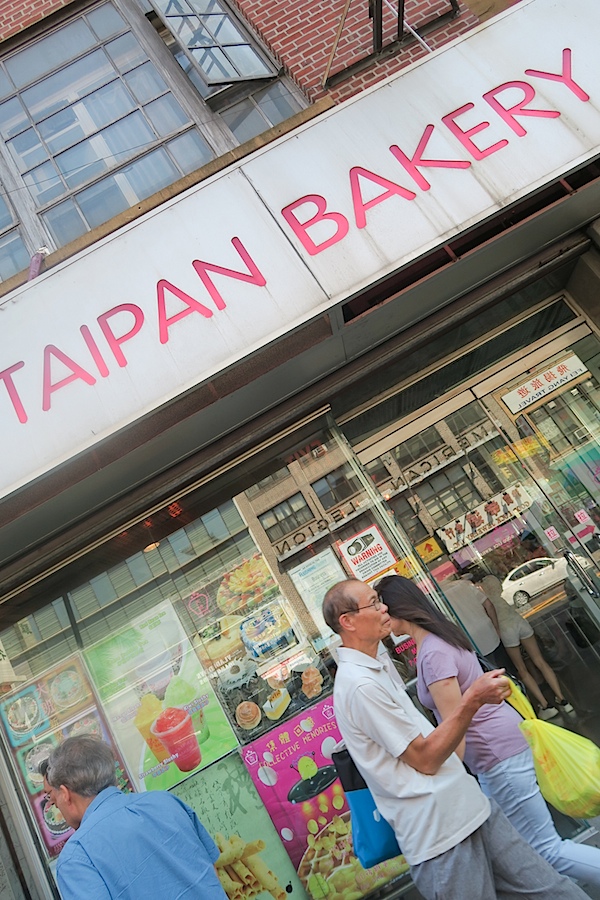 Another item on her list – get baked goods in Chinatown. We asked around and a few people recommended Taipan Bakery.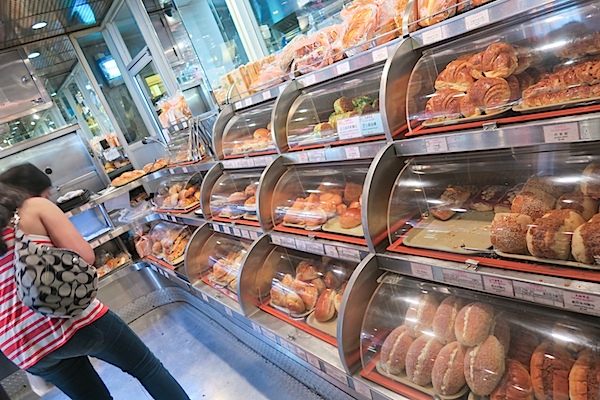 They had a huge selection on the back wall, and sis easily found a couple things to try.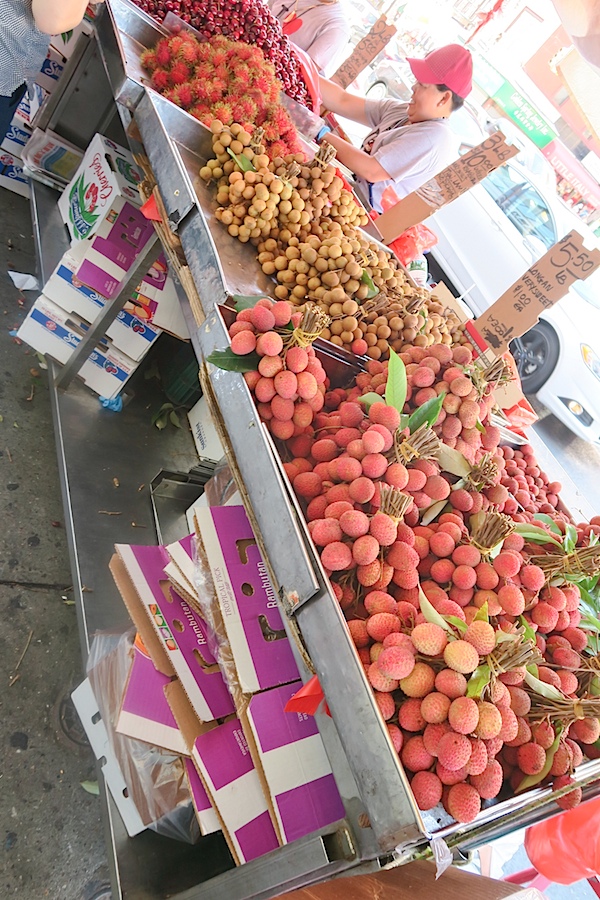 Plus fresh fruit!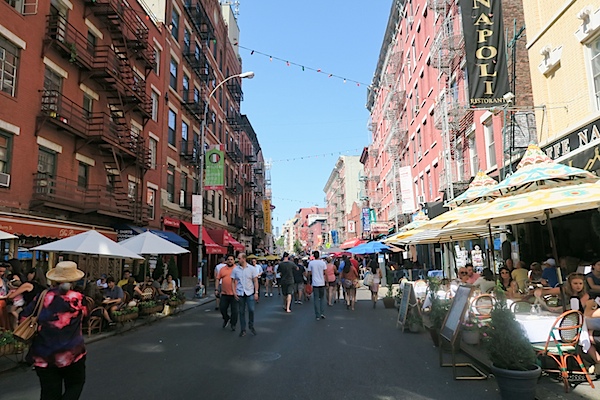 We strolled through Little Italy and hit up that cute little gift shop I said I liked so much.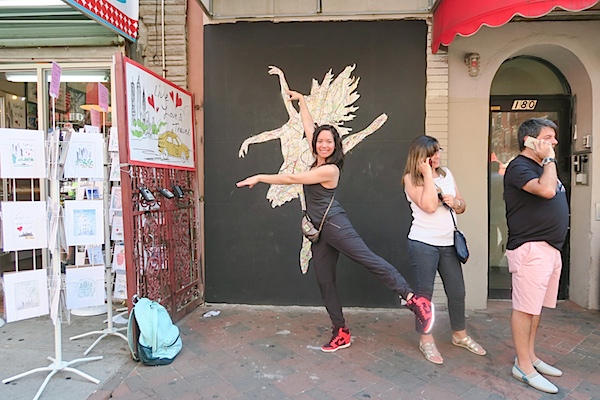 Love all the random street art throughout New York City. But, I'm going to have to work on that back leg position, clearly.
We next walked to East Village in search of a treat I'd been wanting to try.
Boba Guys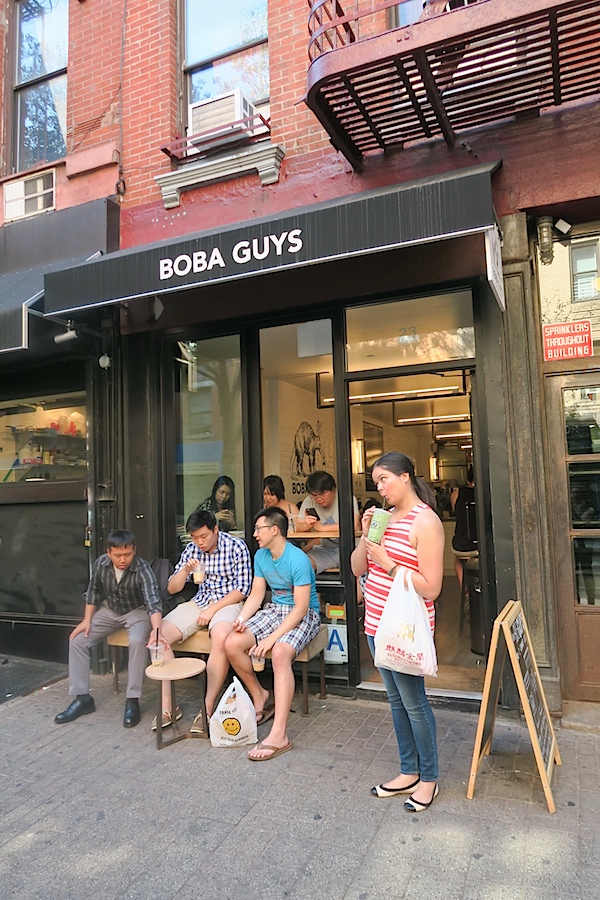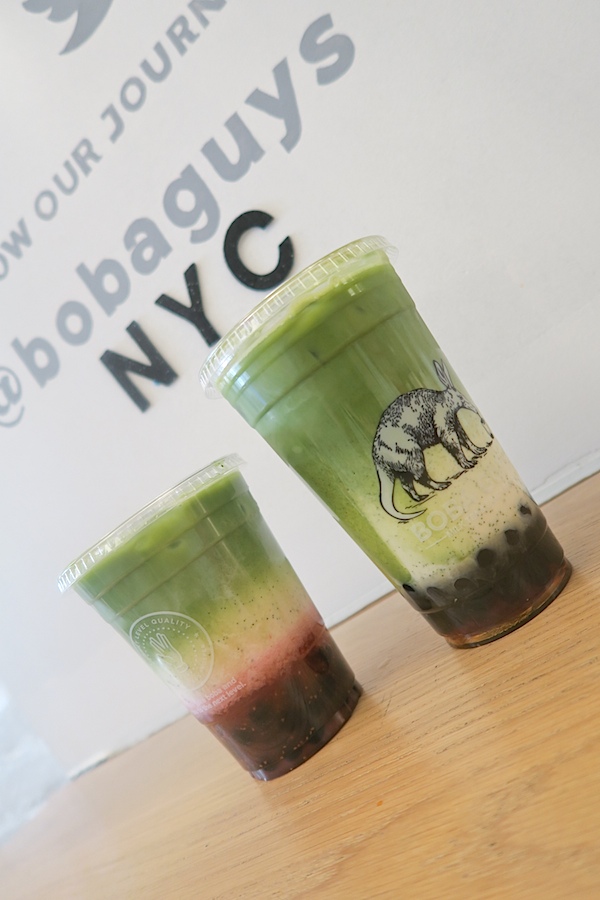 I tried a strawberry matcha bubble tea since it seemed like the perfect summer option. It was!
I love how Boba Guys avoids powder. Nothing is more disappointing than bubble tea made with powder. Ew. You can tell Boba Guys really cares about the quality of their product. It's evident in their brand, and you can taste it in the tea with each sip.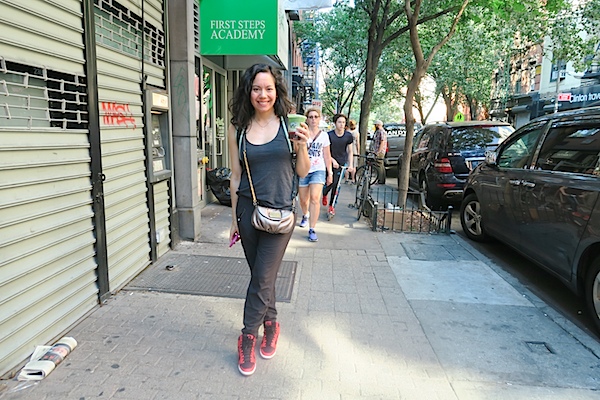 Spoiler alert: I'm catching up on posts, so this is a bit behind. But, I've been here several times since this initial visit. And I love them more every time!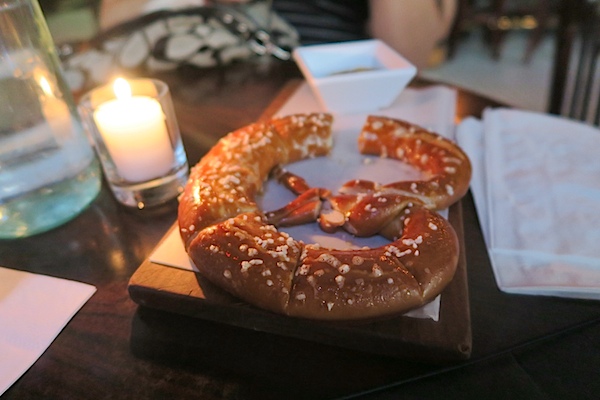 Another thing sis wanted was a soft pretzel. I remembered that the one I had at the Rum House with my friends earlier in the year was said to be Martha Stewart's favorite. So, I took sis to Rum House to try it. She liked it, but I did wonder if there were other pretzel places I could take sis to for even more pretzel goodness. She's a bit of a pretzel connoisseur.
Phantom of the Opera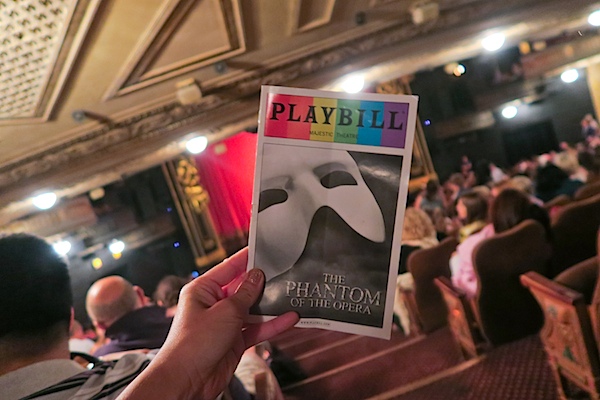 We scored tickets through the TKTS Booth to see Phantom of the Opera at a big discount. I think it was 40% off? We met up with sis's friend Nick for the show.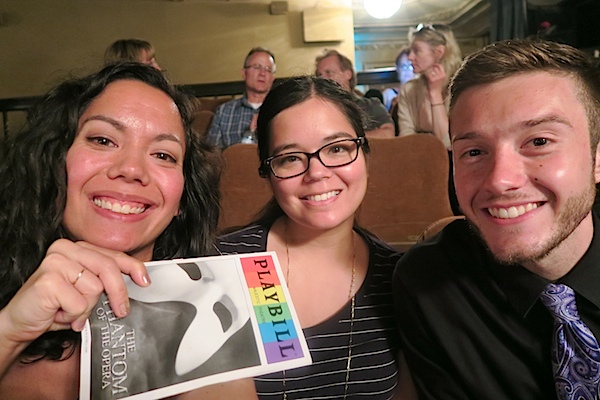 Phantom of the Opera is our favorite, so it was good to see the show with Sis instead of just listening to the Highlights from the Phantom of the Opera CD like we did growing up.
With our favorite out of the way, can you guess how many more Broadway shows sis saw during her visit?
More NYC Blog Posts
She joined me for many of my favorite NYC workouts. Click here to view my June workout recap to see what we did.
Click here for more NYC blog posts
Thanks for visiting!