Our NYC Weekend with Friends: Day 2 was full of more adventure and fun! We visited the Brooklyn Promenade, ate delicious dim sum, saw Times Square, went to a Broadway show, and had late night snacks. After resting our feet from the previous day, we were ready for more!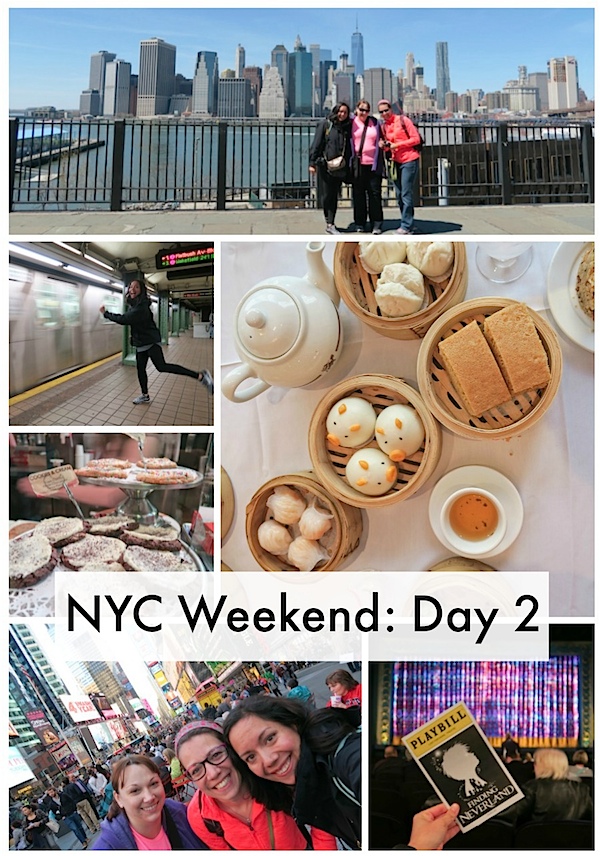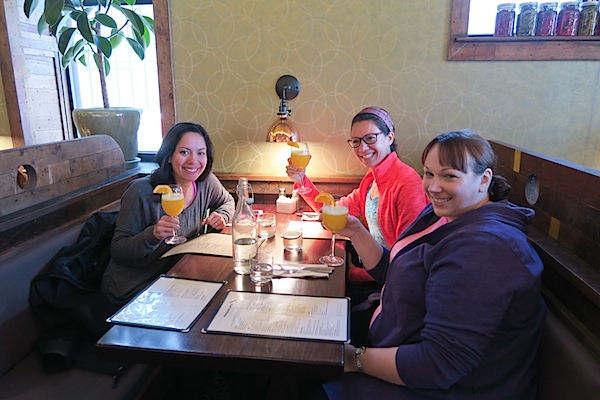 We had a delicious brunch at Friedman's. We must have been hungry because I don't have any pictures of the food! But, I got the same thing as the last time I visited.
Brooklyn Promenade
We met up with my friend Dana and her pup, Sebastian for a stroll on the Brooklyn Promenade.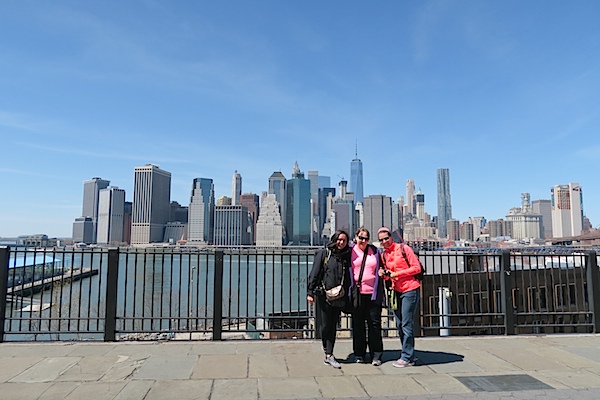 This place is beautiful any time of day.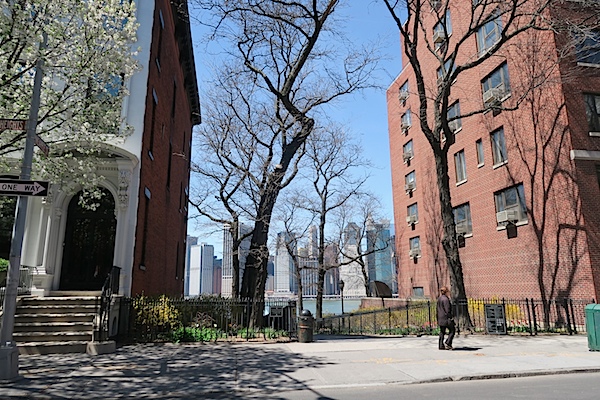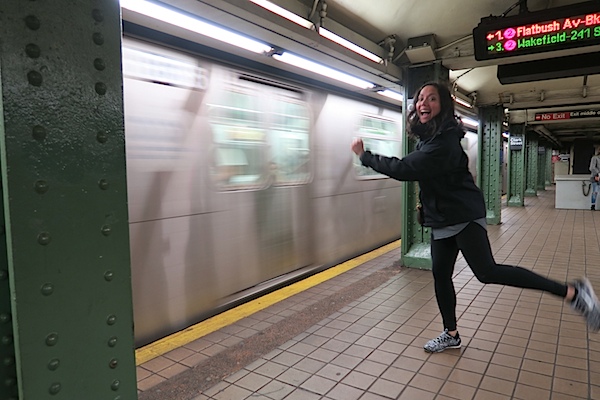 Gotta catch the subway!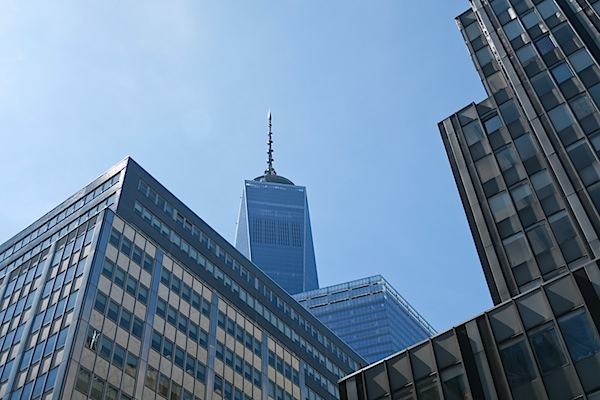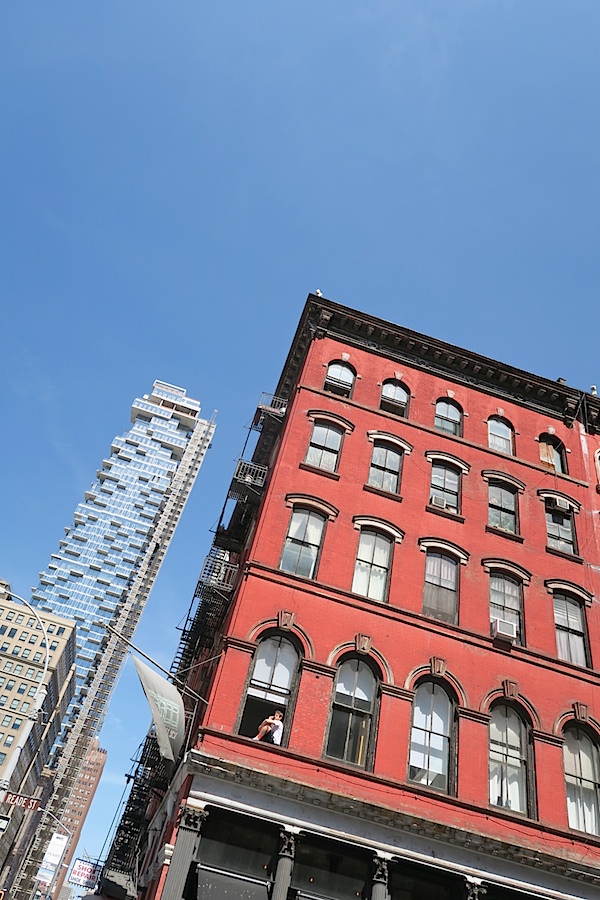 We took the subway back to Manhattan and walked to Chinatown.
I love how there are people chillin in the windows of the above photo. The guy is fairly easy to spot, but there's also a girl at the tippy top left who had a foot hanging out of the window. Guess these New Yorkers were glad the weather was finally warming up.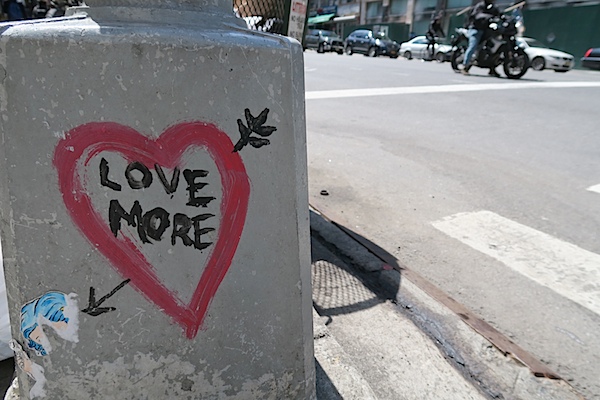 I love all the street art in New York City.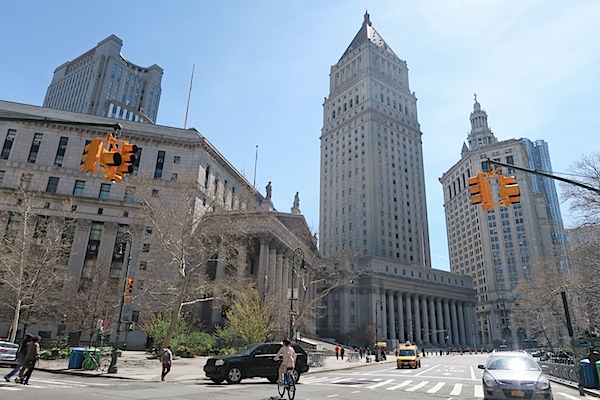 Chinatown Dim Sum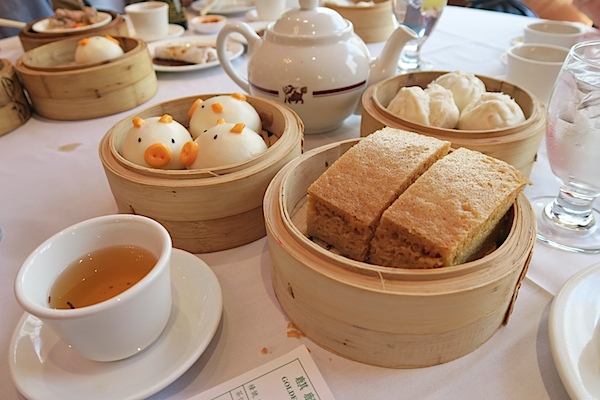 We visited the Golden Unicorn for a dim sum lunch.
I couldn't believe I saw sponge cake there. It's my sister's favorite, and I literally hadn't seen it in over 10 years. I texted her a photo, and I think it was the push to get her to schedule a visit to see me! lol.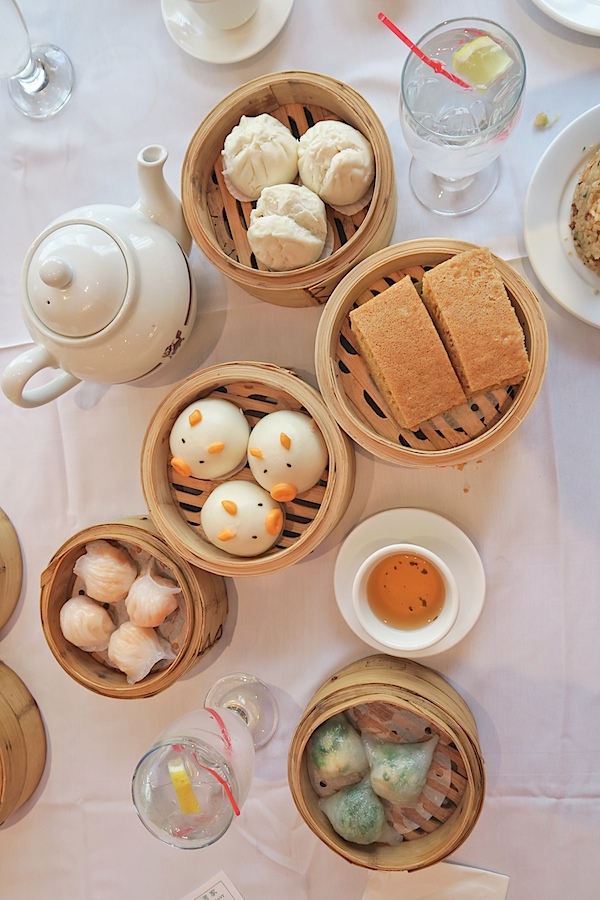 I picked out many of my favorites for the group since they were new to dim sum:
har gow (shrimp dumplings)
shrimp and vegetable dumplings
sio pao (steamed pork bun)
egg custard buns (the ones that look like little pigs)
sponge cake
We had some other good ones that aren't in the photo.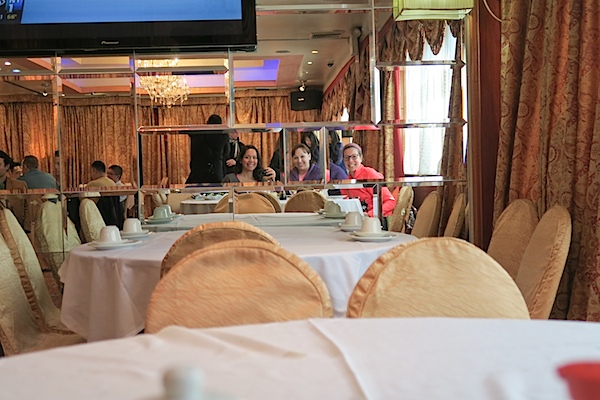 It was delicious, as always.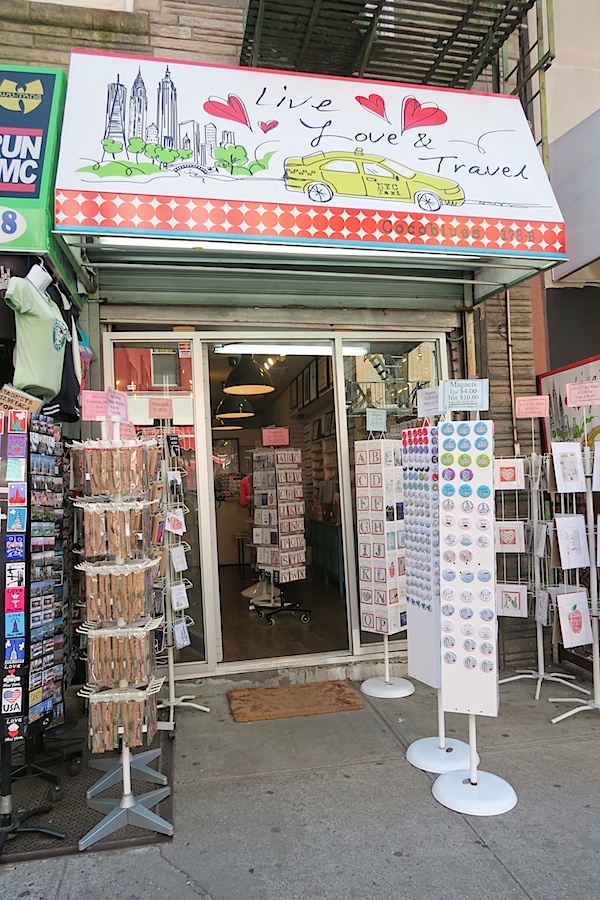 Next, we popped over to Little Italy so I could take my friends to my favorite gift shop. This one has the cutest little gift items with NYC-based art and inspirational quotes. It's called Cocoblues if you want to look it up on Google Maps.
Times Square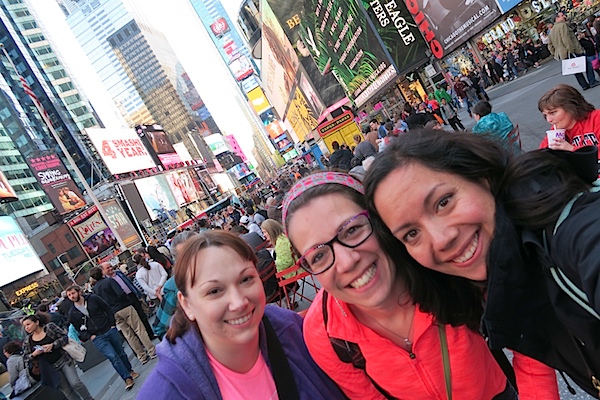 Next, we headed to Times Square to hit up the TKTS booth to get discounted tickets for a Broadway show. There were so many options this day. We chose Finding Neverland.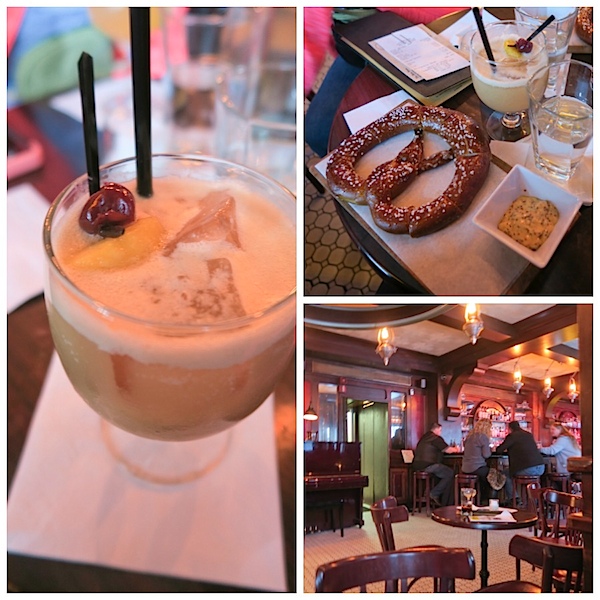 We were pretty full from dim sum, so we opted to get a drink and snack at The Rum House, which is in the Times Square area.
I had a soft pretzel and the "The Escape – if you like Piña Coladas, and getting caught in the rain – El Dorado dark rum, coconut crême, pineapple juice, sweet vermouth." The drink was really good. Accurate description. I like piña coladas, and I like this. It was a little stronger, though, than most piña coladas I've had. The pretzel is the famous Sigmund Pretzel, which Martha Stewart apparently said is the best pretzel.
Finding Neverland the Musical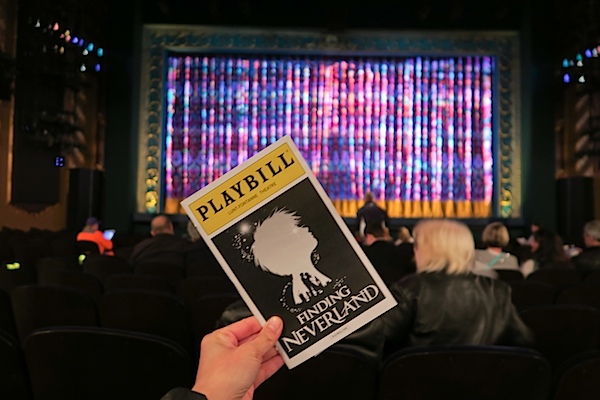 After snack time, we went to the theater to see Finding Neverland. The show was amazing! There's one scene in it that I especially loved. I don't want to say too much and give it away, but it's full of glitter. Actual glitter!
I was also excited that I got to see Alfie Boe in action. He is famous for his portrayal of Jean Valean in Les Mis. After wrapping up his role with Les Mis, he took over the lead role in Finding Neverland.
Late Night Midtown Snacks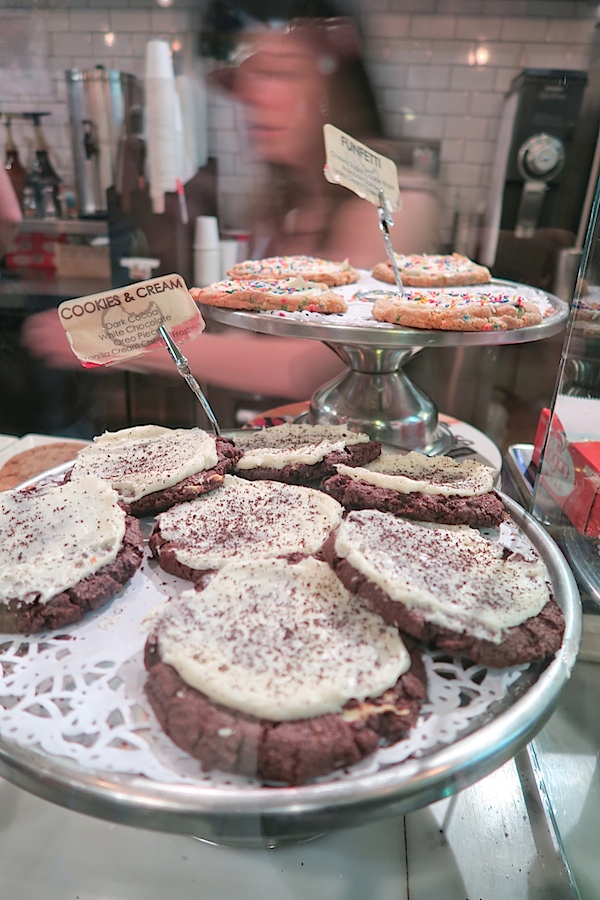 After the show, we went to Schmackery's (which you know I love) to pick up cookies.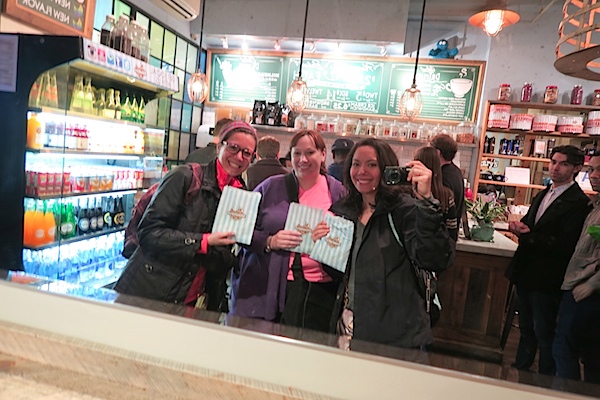 They're so good!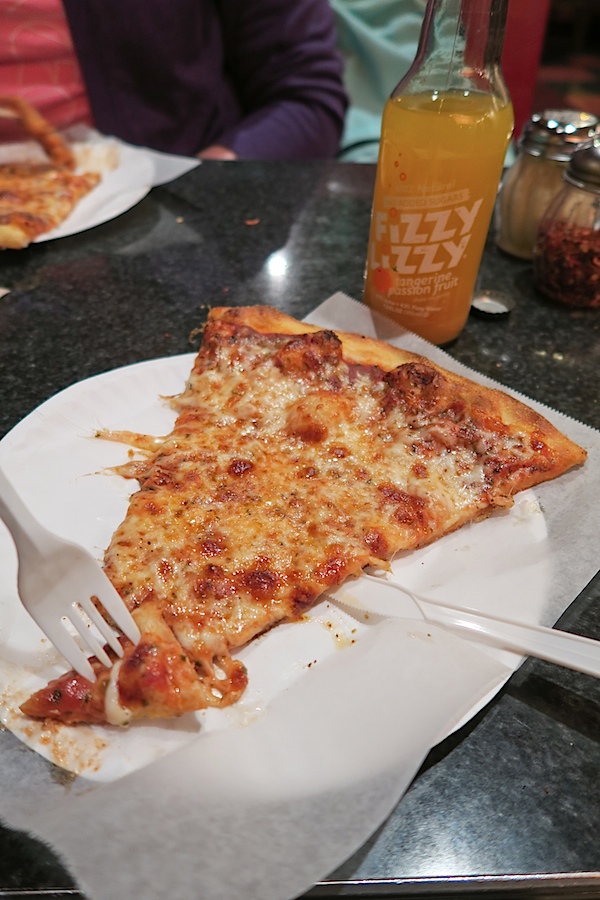 And for a "light" dinner, we had a slice of pizza at Two Boots. Two Boots is the pizza place my friend Dana introduced me to when I first started working in NYC. They're my fave!
More NYC Weekend Posts
Thanks for reading!