A month of mostly dancing…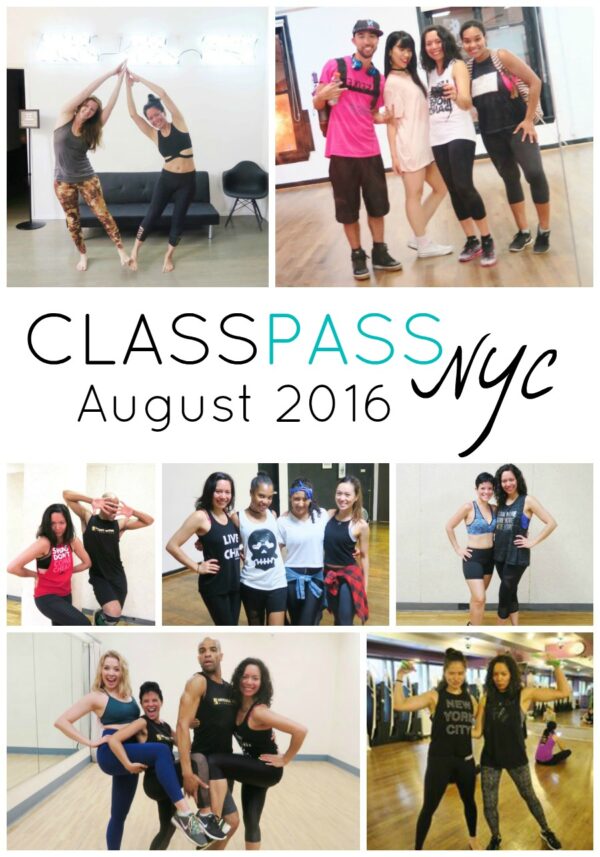 ClassPass NYC: My August 2016 Month Recap
My August ClassPass NYC Classes
#1 "Radar" Classic Britney with Mitchell Wayne Productions
"Radar" isn't one of my favorite Britney songs, but Mitchell makes class so fun, I'd pretty much do a class of any song (Britney or not) and know I'd have a good time.
#2 Beginner Hip Hop with Dev and Mo at PMT
I did a pretty challenging number with PMT. I barely got the last 8-count. In truth, I felt off for most of the song. But I guess I need to learn to be less hard on myself because what felt like a disaster looks just a little off. The good thing about class is that even though I often feel lost in class, I welcome the challenge of trying to keep up. I look forward to the day when I feel like I'm really killing it.
#3 Beginner Hip Hop with Alan at PMT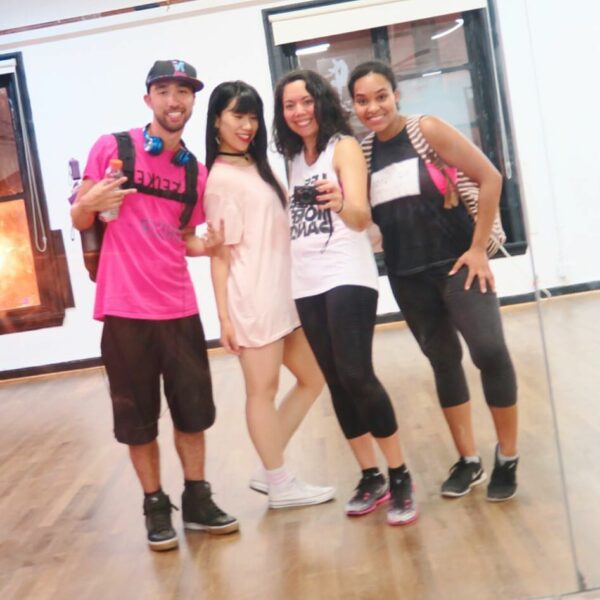 After taking a break to recover from surgery, Alan made his triumphant return to teaching at PMT, and I was there for his first class. He did "Money Ain't a Thang", which we did previously. I loved it the first time and was happy we got to do it again. Though, it was a slightly different variation from the first one. So I had the benefit of being familiar with the song while still getting new choreo.
I didn't get a video of it the first time we did it, so I'm glad I got one this time around.
#4 Latin Burn with Annette and Mitchell Wayne Productions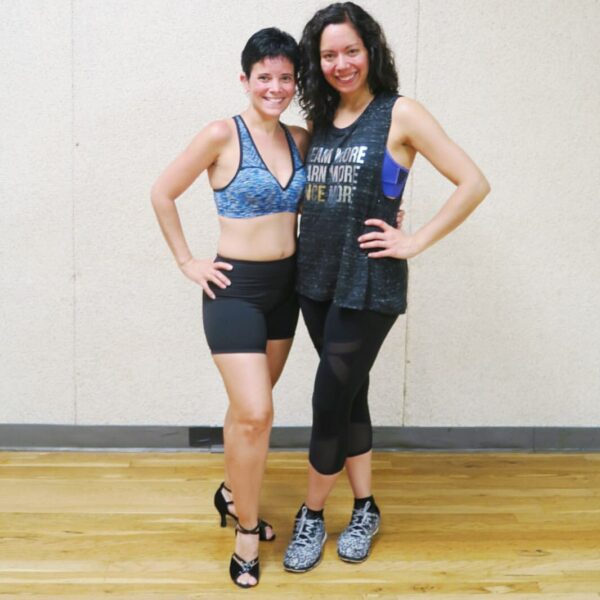 My friend Annette teaches a really cool Latin-dance-inspired fitness class called Latin Burn with Mitchell Wayne Productions. It's like Zumba in heels. Except you don't have to wear heels to do class. That's optional. Annette does a mix of real dance moves with Zumba moves.
Zumba moves tend to be fitness variations of songs. So, yea…if you're thinking of busting out that merengue fave from Zumba at a Latin dance club, you may want to think twice. The real version is usually a bit different. Zumba fitness-ized their dance moves to make them more effective from a workout POV. In Annette's class, you get to see both. 
Oh and in this class, Annette surprised me by asking me to lead a song! So, I led my first dance fitness song in NYC at this very class. She had "Baddest Girl in Town" on the playlist already and let me do the version I usually teach. It was a favorite of mine from the previous year's Zumba Convention, so luckily I was able to lead it without needing to practice. Such a fun surprise!
#5 Latin Burn with Annette and Mitchell Wayne Productions
Since it was the Wednesday before our Zumba for Autism charity event, I went to Annette's Latin Burn class again the next week. She let me lead "Baddest Girl in Town" again. Woop! 
#6 Beginner Hip Hop with Dev and Mo at PMT

Dev and Mo led us in a smoother number to "Company" at PMT. I loved how this one flowed. It was so fun to dance to, and I was really sad that I'd miss the week two round of this song due to travel.
#7 WeFlowHard Vinyasa Yoga with Kate at Y7 SoHo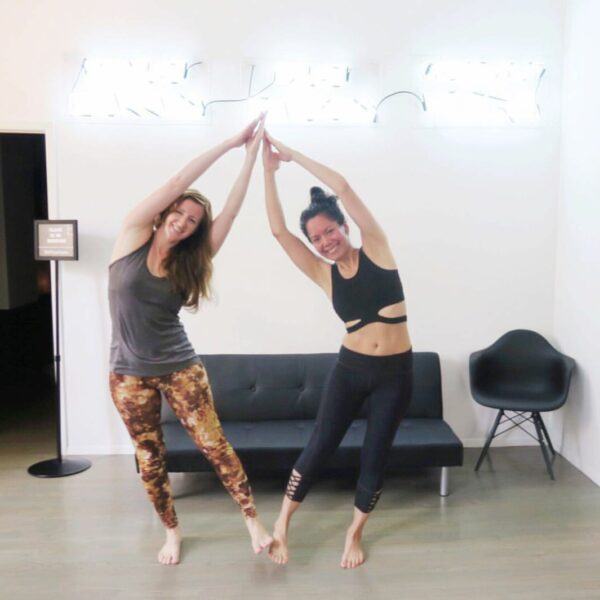 I celebrated my 10 year blogiversary with yoga at Y7 Studio with one of my favorite instructors, Kate. More dets on the 10 year celebration later. I'll do a separate post. But this was such a perfect way to kick off the day.
#8 POUND with Joyce at Crunch Gym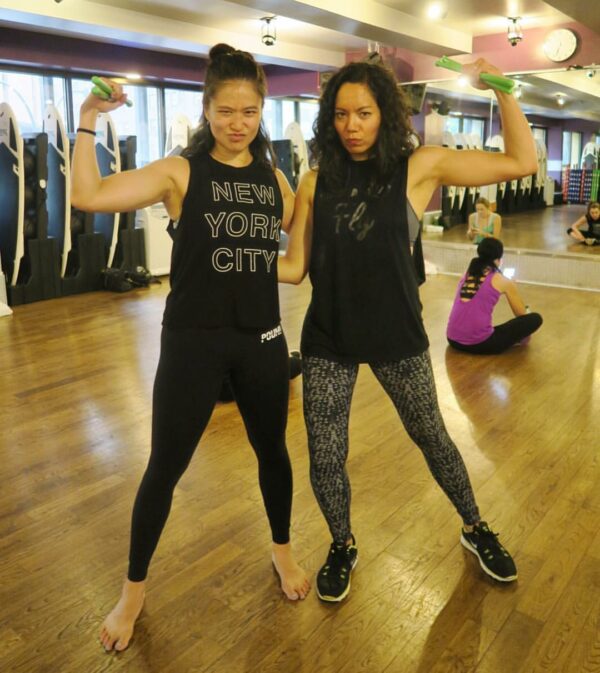 This month was really cardio-heavy due to all the dance classes. So I was glad to get a little toning action with Joyce's POUND class.
Bonus (Drop In): "I'm a Slave 4 U" with Mitchell Wayne Productions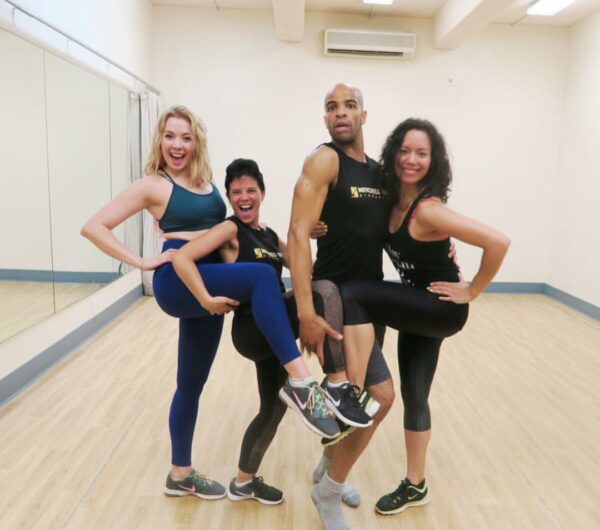 I had maxed out my three studio visits with Mitchell Wayne Productions, but I really wanted to attend their "Slave 4 U" class. This is my favorite Britney choreo. So, I did a drop-in. Since I don't have other Fitness posts going on yet, I figured I'd squeeze this in here. This choreography is so fun to do!
My ClassPass NYC August 2016 Summary
August featured a lot of cardio via dancing. Due to lots of travel, I only managed to do eight classes, which kind of sucked since I paid for 10. I'm definitely not upgrading to the Unlimited any time soon, unless I can get to 10 classes no problem.
Another thing I'm thinking of working on is adding in more diversity. I was doing so much better earlier this year with trying new places. For the last few months, I've been hitting up my faves.
Cost Breakdown
$125 per month
8 classes
$15.63 per class
Even though I didn't reach my max number of classes, the per class cost was still pretty good for NYC. Most drop-ins here range from $20-30 for the places I typically frequent.
ClassPass Discount
If you want to sign up for ClassPass too, we can both save some money if you want to use my ClassPass referral link.
More ClassPass Posts
Last month: my July 2016 ClassPass NYC month recap
Click here for my other Fitness posts
***
One final note, for those curious about my Fitness routines, these ClassPass posts don't really tell the full picture. In addition to ClassPass, I'm typically doing other workouts via drop-ins, workshops, or special events. Let me know if weekly recaps would be something you're interested in.
Thanks for reading!