Hope you enjoyed the last set of Christmas in NYC photos I posted. Those were also taken in Midtown Manhattan in addition to these new ones I'd like to share from a different trip.
On this occasion, I was walking to Quality Italian to meet some friends for more delicious chicken parmesan pizza. And I couldn't help but snap some new photos to share with you guys.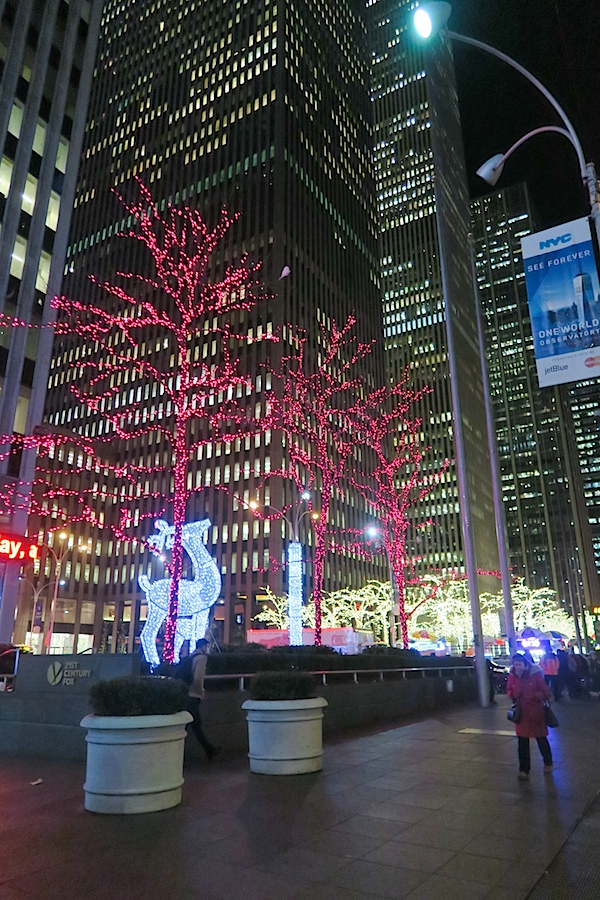 I feel like these photos don't do the lights and decorations justice.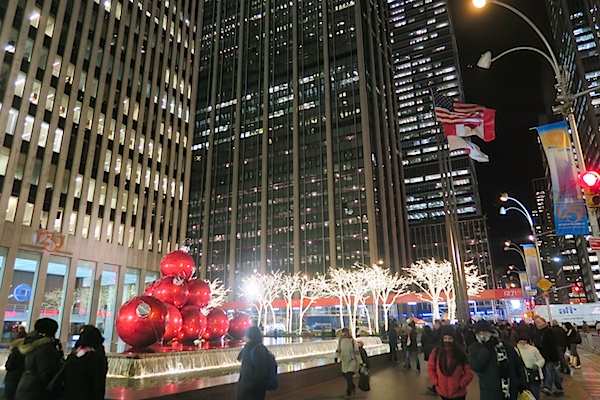 If you can't tell from how bundled up everyone is on the sidewalk, this was a particularly cold and windy night. Brr!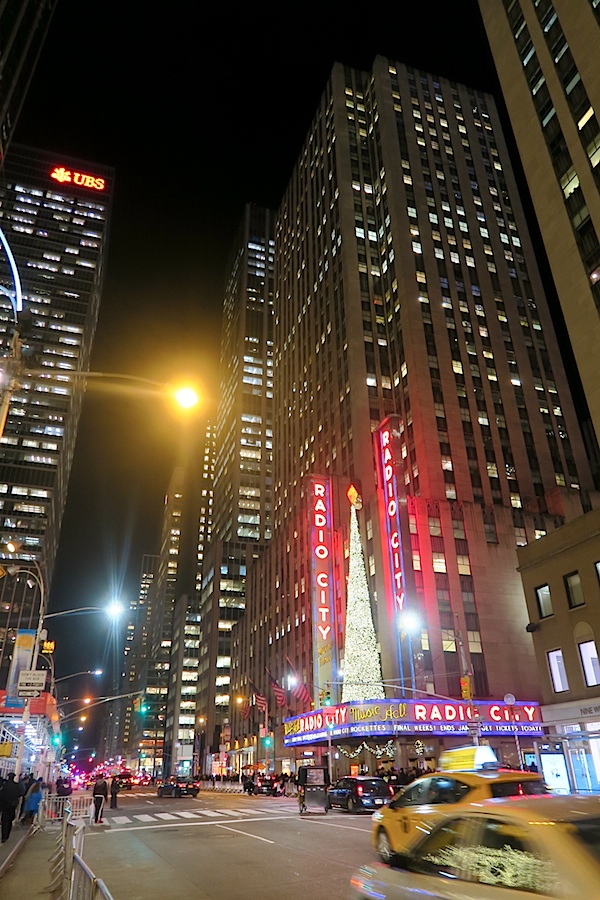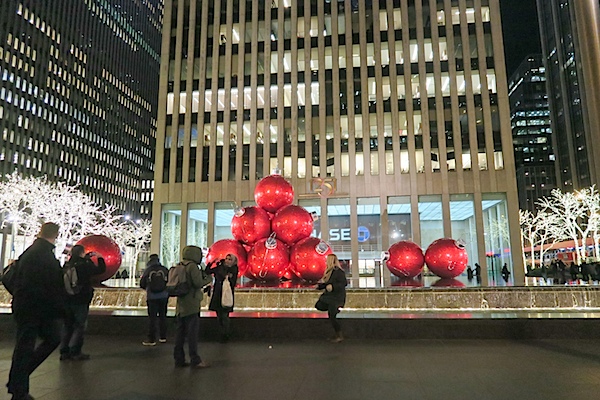 I've actually seen giant ornaments similar to these in Charlotte. But not over water!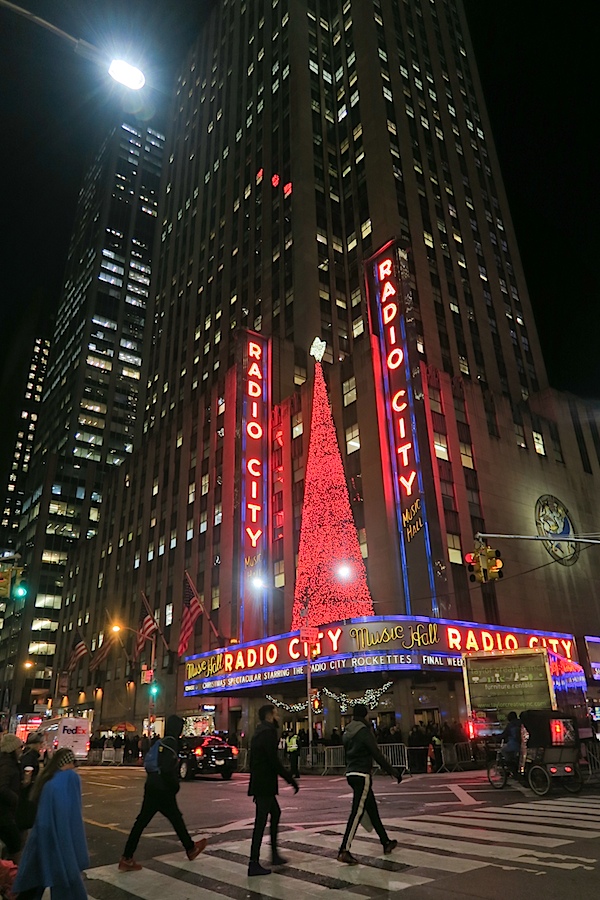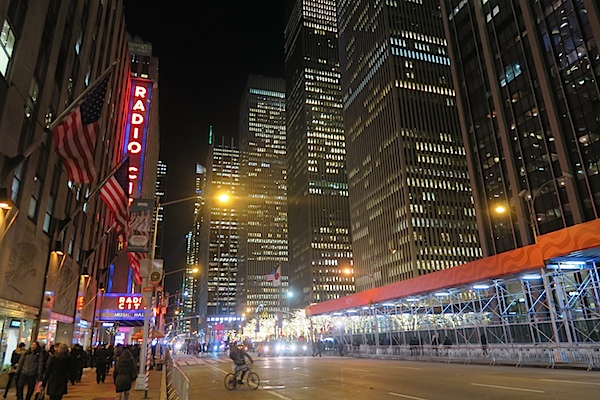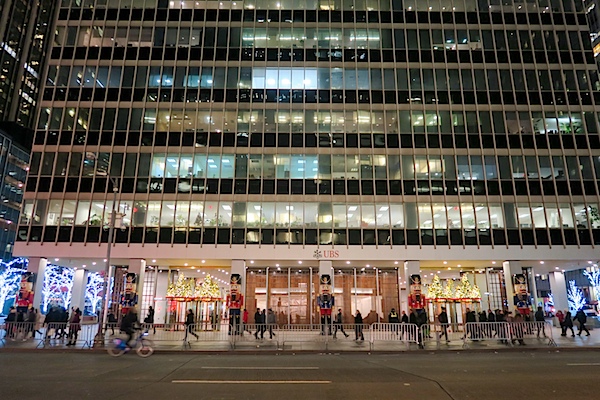 Giant nutcrackers stand tall in front of (what looks to be) a UBS office.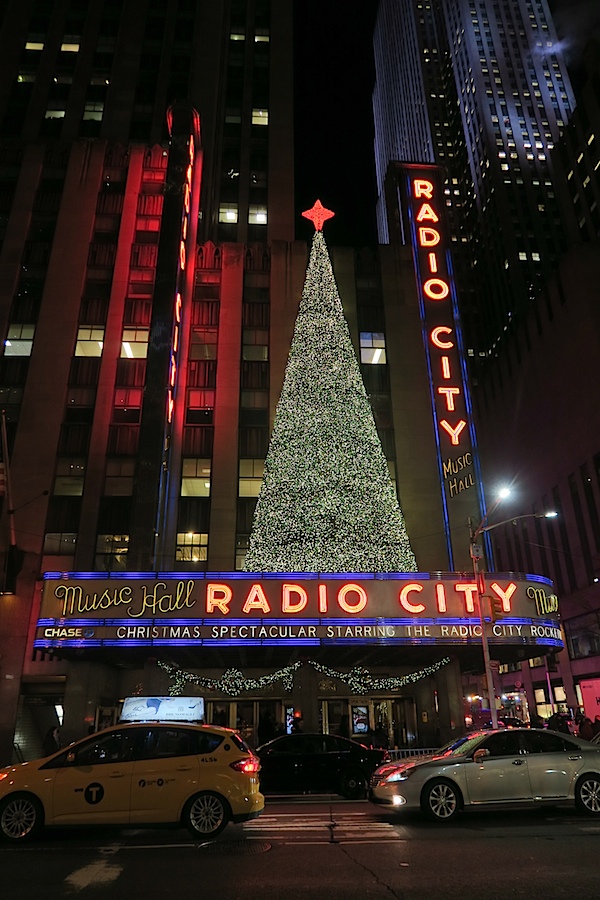 And the Christmas tree at Radio City Music Hall was too pretty to not take multiple photos. I couldn't help myself. And I still need to get to a show! I'm hoping they'll continue their Christmas Spectacular for at least a bit longer after Christmas because I haven't made it to a show yet! Update: I googled, and it runs through Jan 2nd!
Click here to see my other Christmas in NYC photos
Click here for my other NYC posts
Thanks for stopping by!