After seeing Aladdin the musical, our group headed out for early dinner reservations at Quality Italian where we had one of my most memorable dishes of NYC.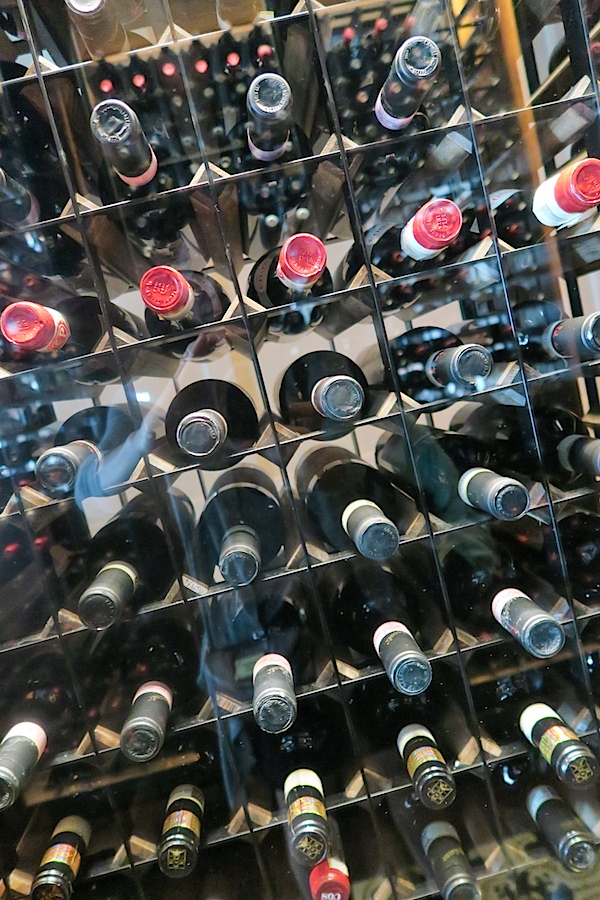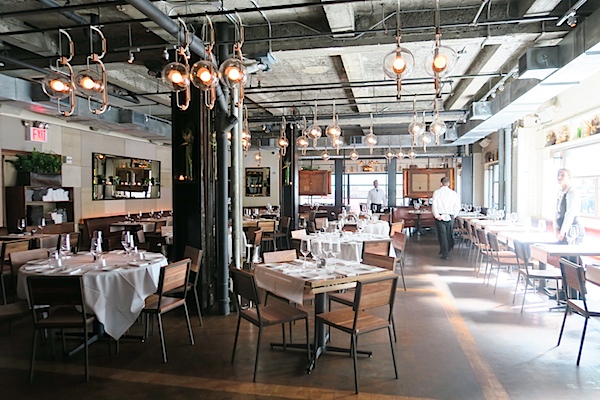 Since our show was a matinee, our reservations were quite early. The restaurant was empty when we arrived.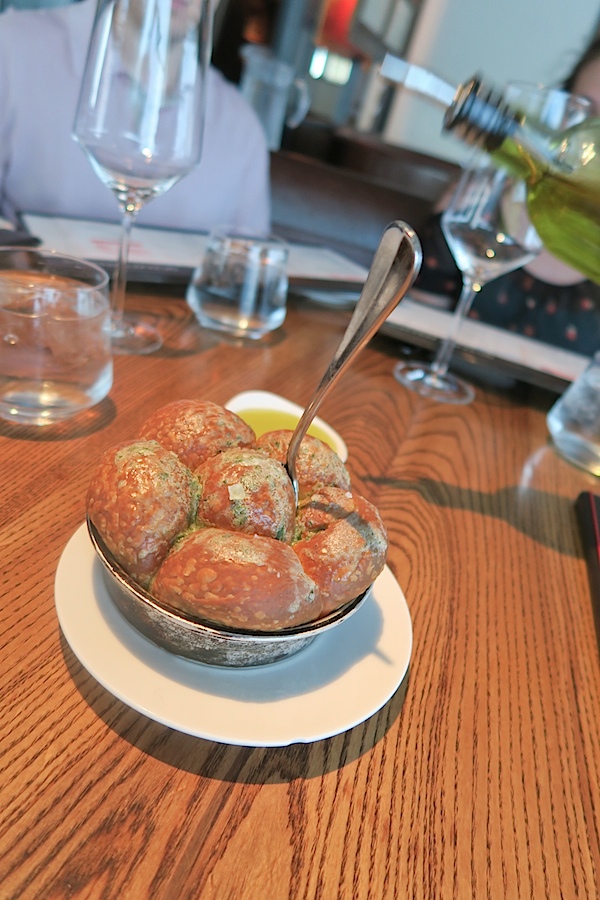 We started with some delicious bread, served with olive oil.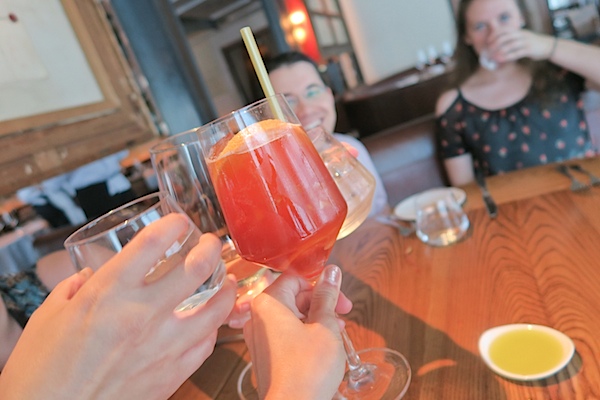 Cheers!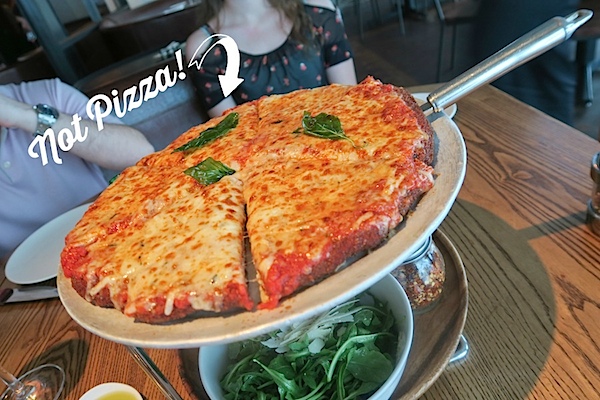 Now this is the dish! It looks like pizza, doesn't it? It's not! It's chicken parmesan pizza.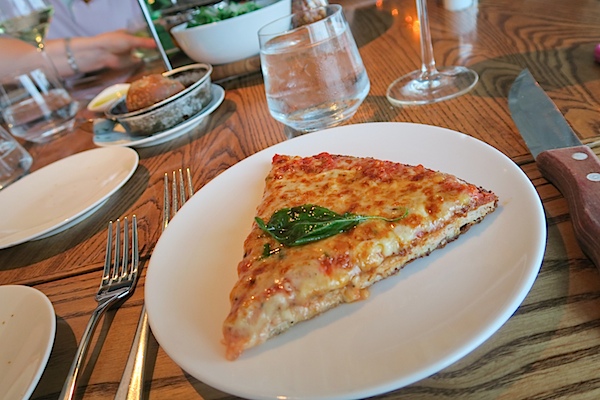 That's not bread/crust down there. It's chicken.
Yes. This exists. It's delicious. Go eat it. Do it.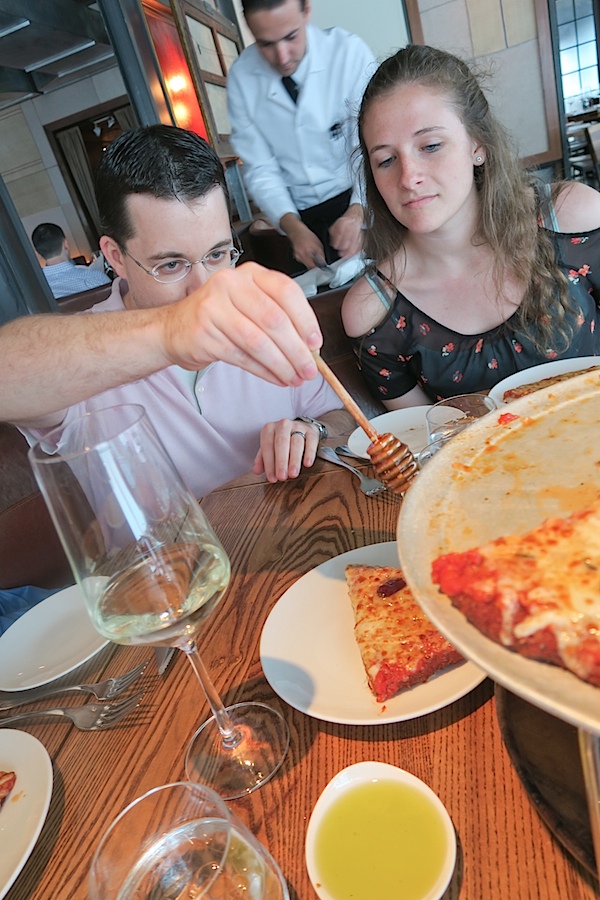 The chicken parm pizza is served with a variety of toppings, including spicy honey, which is delicious drizzled right on top.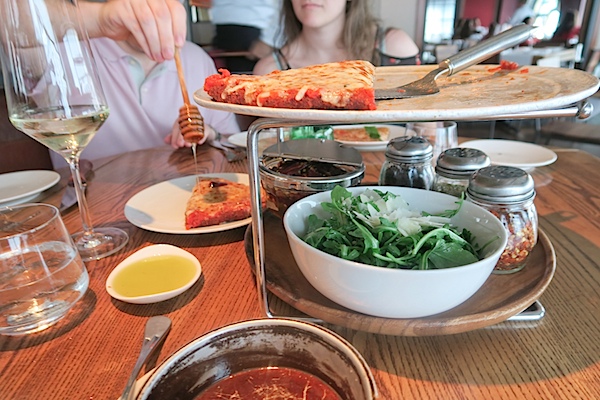 We also ordered several other dishes, which we shared family-style.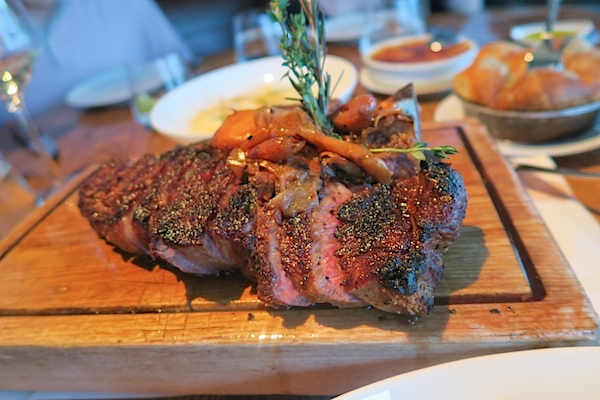 Steak with…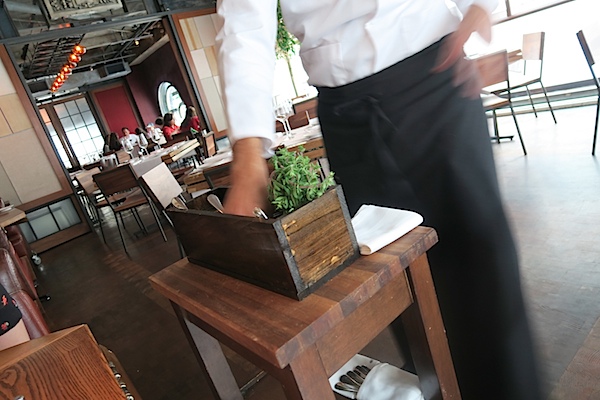 …table-side-prepped steak sauce.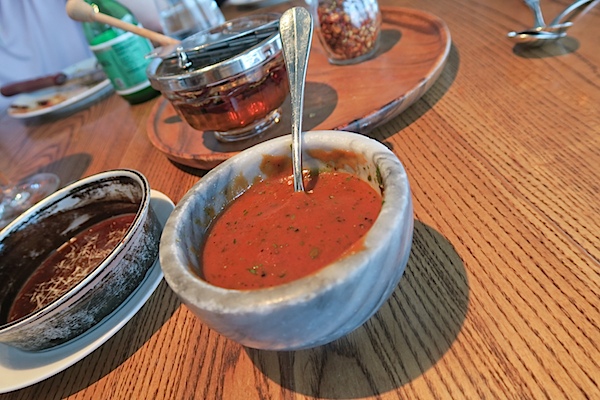 It was really good too.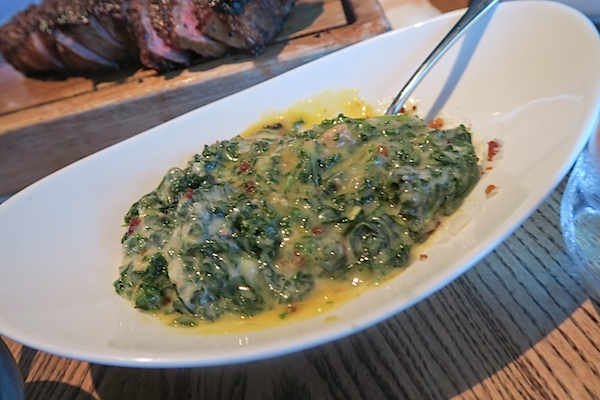 We also ordered some Kale Carbonara.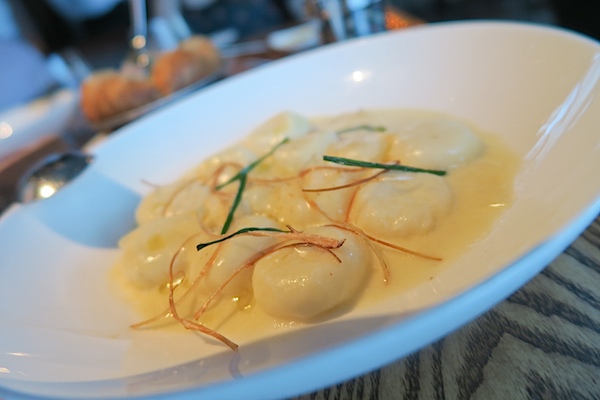 The Gnocchi.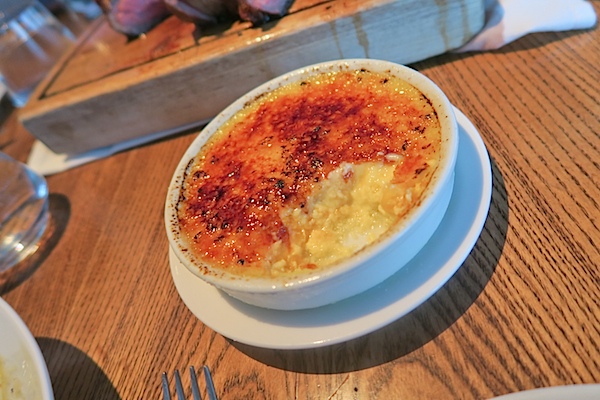 And Corn Crème Brulee.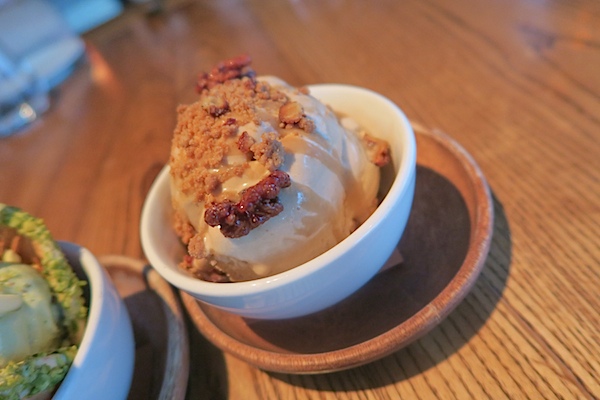 And although we were pretty stuffed after eating all of this delicious food, we managed to squeeze in some dessert by way of sorbet. I believe this is the coffee.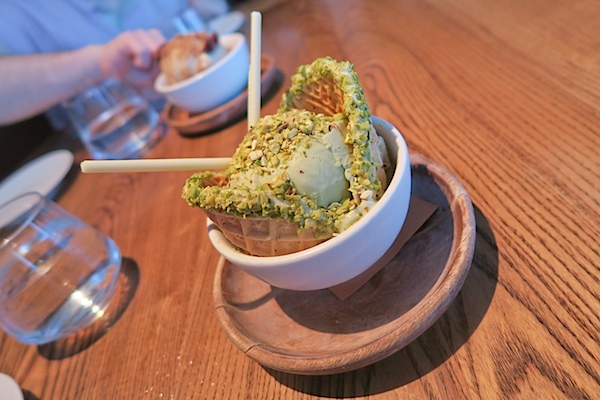 And this is the pistachio.
Dinner was so amazing, we absolutely stuffed ourselves. We walked a couple short blocks to Central Park to enjoy the day a bit more. I'll have photos from that next time.
More NYC Blog Posts
Here are some more posts from my sister's visit:
And click here to view my other NYC blog posts
Thanks for reading!
Have you ever heard of chicken parm pizza? Would you try it?