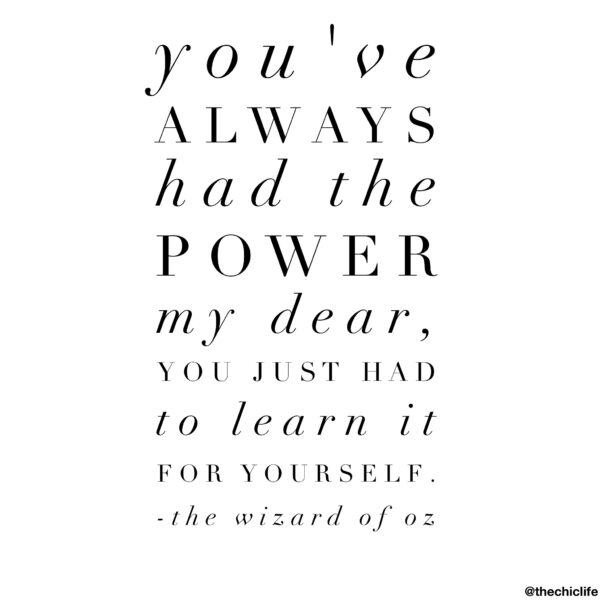 You've always had the power my dear, you just had to learn it for yourself. ~Wizard of Oz
I like to think of this quote along the "Own Your Strength" line. So often, we are full of strengths that we don't even recognize or fully use. They are there, buried…some deeper than others. But, if we can choose to own our strengths, we'll really start to see the magic happen.
I'm a creative thinker by nature. As a kid, this could sometimes get me in trouble because I didn't always want to follow what we were supposed to be doing. I like to approach problems from new angles. In some environments, this can be considered going rogue. In others, this is innovative. I think as a child, I downplayed this side of myself because most teachers like to keep their kids in line, not questioning things. At least the ones I had did.
But, as I get older, I like to think of this rogue side of myself as a strength. It helps me look for new solutions where others may have been stuck. I sometimes am able to think of ways to improve things by trying something that hasn't been done before.
I could try to continue stuffing this side of myself away and following the defined order of things. But, where would the fun be in that?
Seriously, though, this quote can be taken in so many ways – a deep-seeded confidence that you should pull out. The ability to move forward on something that fear has kept you from for awhile.
What is the power you already have? Hint: If you're not sure if you have a power, keep thinking. You do.