If you're anything like me, you look for natural solutions before turning to medicine. As we start transitioning out of cold and flu season, I thought I'd share something I've been turning to recently. An Apple Cider Vinegar Tea Recipe.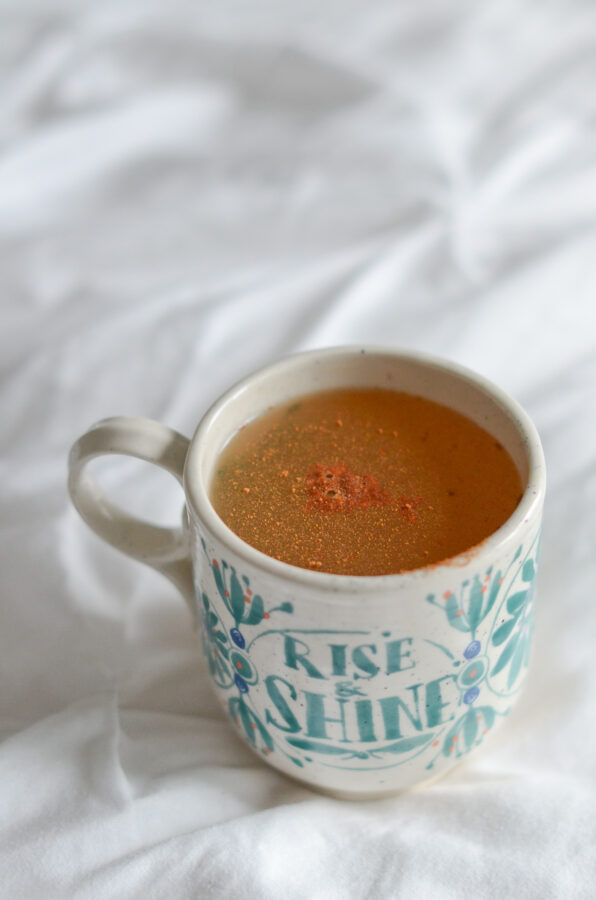 Have you ever tried an Apple Cider Vinegar Tea recipe? Vinegar is such a strong flavor, I'm sure I'd hear mixed reviews from those of you who have. But the recipe you use can make a big difference. And based on how apple cider vinegar is said to benefit you, you may want to consider trying the recipe in this post. Upon hearing about the amazing health benefits of apple cider vingar, I made the mistake of trying it simply mixed into water. I may have added honey, but I just remembered thinking it was…not my favorite thing ever. Not a great result for my first attempt. I tried a couple other variations, but my friend Angie makes the best version I've had. So today, I'm sharing an Apple Cider Vinegar Tea recipe a la Angie.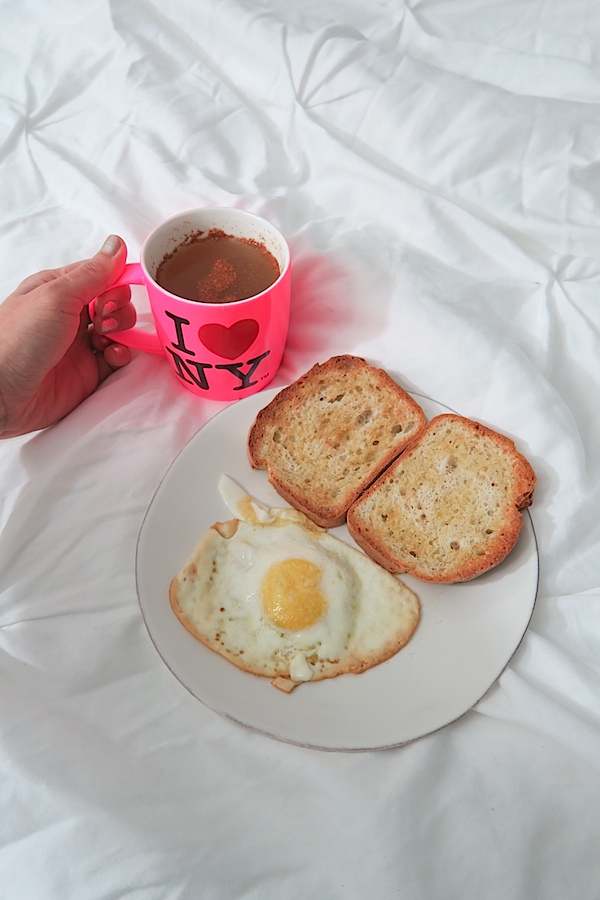 This is the version of ACV tea that my friend (and fitness mentor) Angie made for me every morning when she visited in December. I grew to look forward to enjoying a cozy mug of ACV tea with a fried egg and toast. And I've definitely been making this more often when I've felt (or even started to feel) under the weather.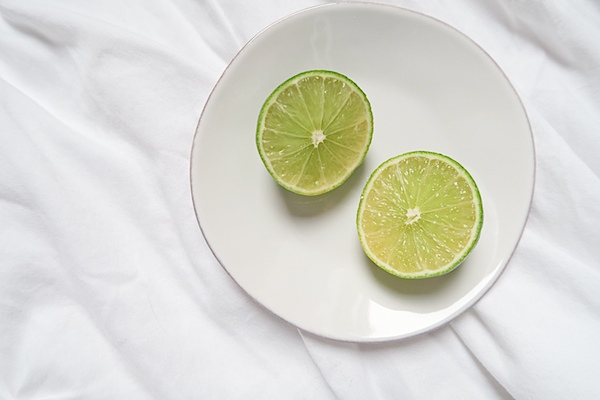 Health Benefits of Apple Cider Vinegar
Cold and Flu Prevention and Help
According to Organic Authority, apple cider vinegar can help prevent or even lessen a cold or the flu:
The main reason this works is that apple cider vinegar, as acidic as it tastes, actually helps to alkalize your body (most of us are more acidic). A body that's more alkaline may be more effective at fighting off viruses that cause colds and the flu. So adding in a wee bit of the tart, tangy vinegar can help.
Energy Boosting
And this article over at Reader's Digest says that ACV can help boost energy (among other benefits):
Exercise and sometimes extreme stress cause lactic acid to build up in the body, causing fatigue. Interestingly, the amino acids contained in apple cider vinegar act as an antidote. What's more, apple cider vinegar contains potassium and enzymes that may relieve that tired feeling. Next time you're beat, add a tablespoon or two of apple cider vinegar to a glass of chilled vegetable drink or to a glass of water to boost your energy.
Some sites say that Apple Cider Vinegar health benefits are not valid. For example, the Arthritis Foundation says, "Apple cider vinegar belongs in your kitchen, not your medicine chest."
Part of the reason I've blogged less about health and nutrition is because the information out there is so conflicting and confusing. But, hopefully seeing different opinions will help you make your own choices.
Personally, I'm still open to trying natural solutions first. If you are too, or if you just really like the taste of ACV, read on for this easy ACV tea recipe.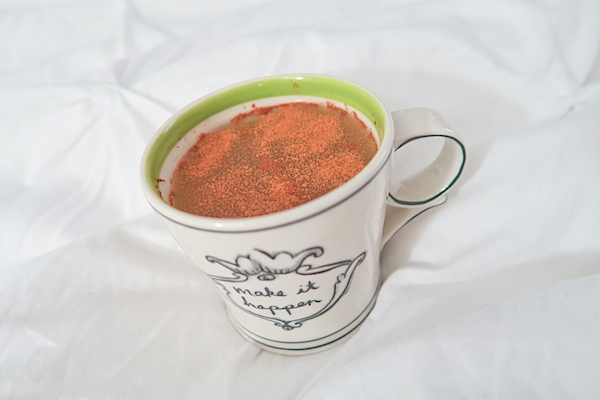 Print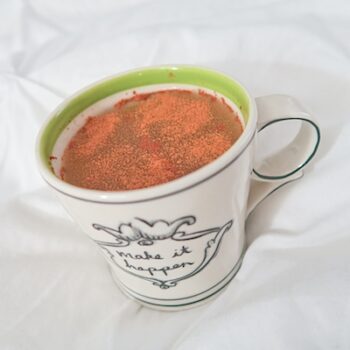 Apple Cider Vinegar Tea Recipe à la Angie
Author:

Prep Time:

5 mins

Cook Time:

1 min

Total Time:

6 mins

Yield:

1

1

x
---
1

mug-full of boiling water (leave room at the top so you can add other ingredients)

1 tablespoon

apple cider vinegar

1 tablespoon

honey (or sub agave for vegan option)
Juice of

half a

lime
Generous sprinkle of ground cinnamon
---
Instructions
Combine water, apple cider vinegar, honey, and lime juice in a mug and stir well. Add cinnamon on top and give it another stir. Note: the cinnamon will float on top, so focus on getting the honey evenly distributed.
Wait until it's safe to drink and enjoy!
---
Notes
I like the 12 ounce size for the proportions of honey and lime juice. Any size will do, but you may want to adjust the other ingredients and see what you like most flavor-wise.
Actually, no matter what size mug you use, you can play with how much you add of each ingredient.
You can use lemon instead of lime and even use a different sweetener. Agave would be a great option if you're vegan.
Recipe Card powered by
More Healthy Drinks
Click here to view my recipe for Honey Lemon Ginger Tea
Click here for my Healthy Coconut Chai Tea Latte Recipe
Click here for more Drink recipes on The Chic Life
More on Natural Health
While we're talking healthy stuff and about my friend Angie, I know some of you are interested in essential oils. Angie introduced essential oils to me a couple years ago, and while I used a couple (like Thieves) regularly, many sat unused for awhile. I didn't know what to do with them! Some of you may be in the same boat or may have heard about essential oils but want to know more. In either case, you may be interested to know that Angie has released a free 14 day email course with more info on the oils in the Young Living starter kit as well as some simple suggestions on how to use them. Using my oils has been easier than I originally thought. There are many easy ways to use them!
Click here for more info on Angie's free 14 day essential oil course.
Thanks for stopping by!
Share this with your friends!