Hey guys! After missing it last year by only a week or so, I resolved to visit Brooklyn Botanical Garden for cherry blossom season in 2017. Guess what? I made it! I almost got lazy and changed my mind last minute. But I was rewarded with one of the most beautiful days I've seen in a long time. It's been so cold and rainy in NYC. On this day, my afternoon was spent with sunshine, blue skies, and pink blossoms galore. I was in heaven!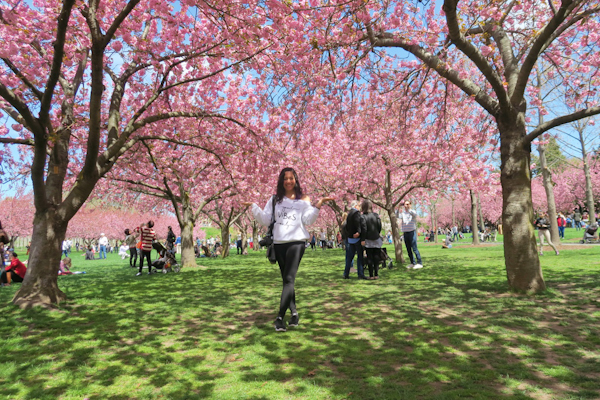 I had originally intended to go to Brooklyn Botanic Garden on Saturday. The weather had reported earlier in the week that Saturday would be the warm and sunny day with rain on Sunday. I was disappointed to wake up to rain instead that Saturday. Luckily, Sunday turned out to be sunny! My friend D and I took the 3 train over from Manhattan. It took awhile since it was running local service, but it wasn't too bad.
Brooklyn Botanic Garden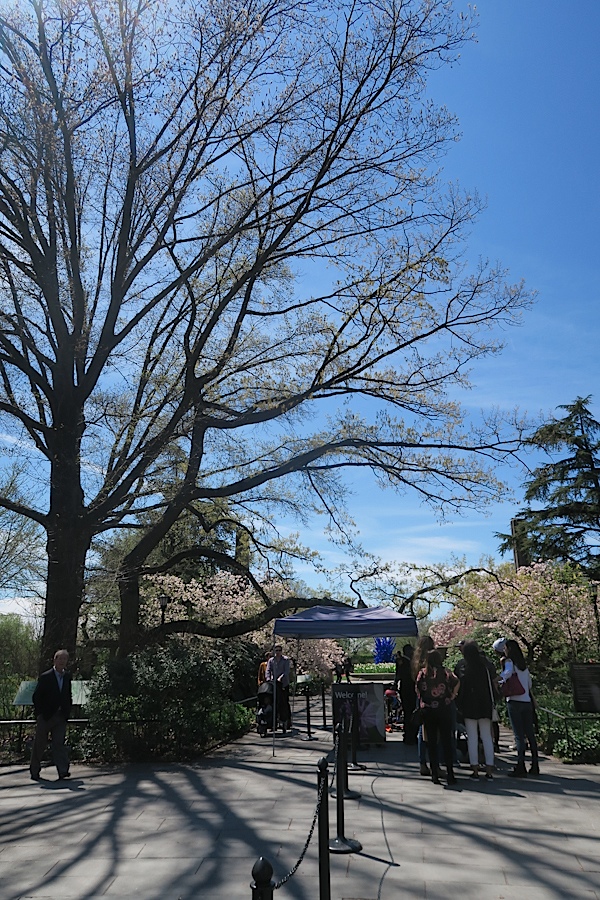 Brooklyn Botanic Garden was just as beautiful this year as last. It was interesting to see so many different things in bloom compared to my last visit in 2016. Some of the things I was looking for, like the pink flowering vines, weren't yet in bloom.
Cherry Blossom Season 2017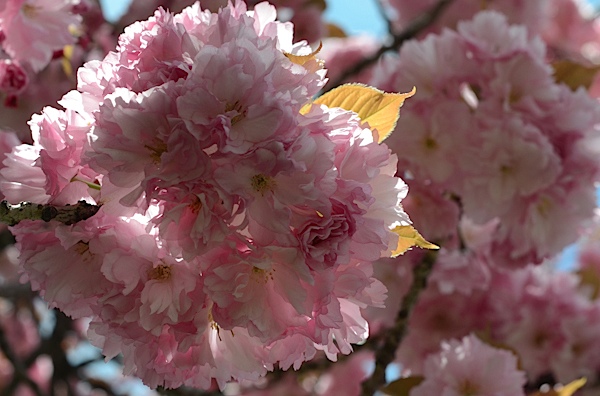 Of course, you know what I wanted to see. Cherry blossoms! They're even more pretty in person.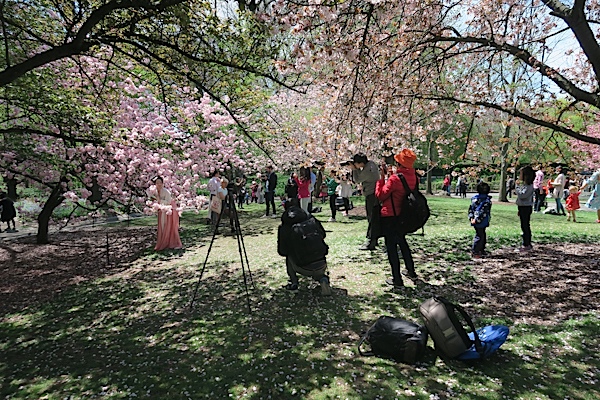 We saw many different types of photo shoots going on around the garden. This one was the most interesting. Just as I was taking this photo, the wind blew through the trees and a sprinkling of flower petals blew through these scene. It was so cool!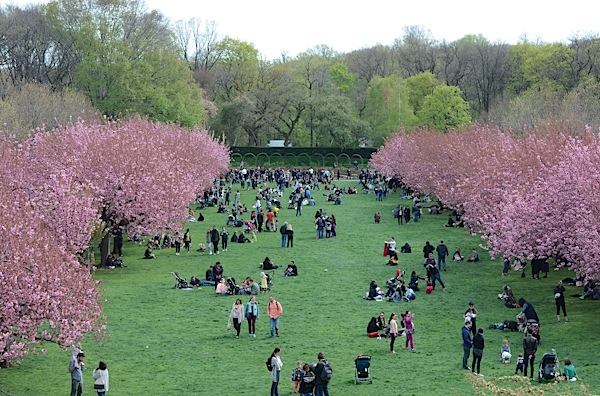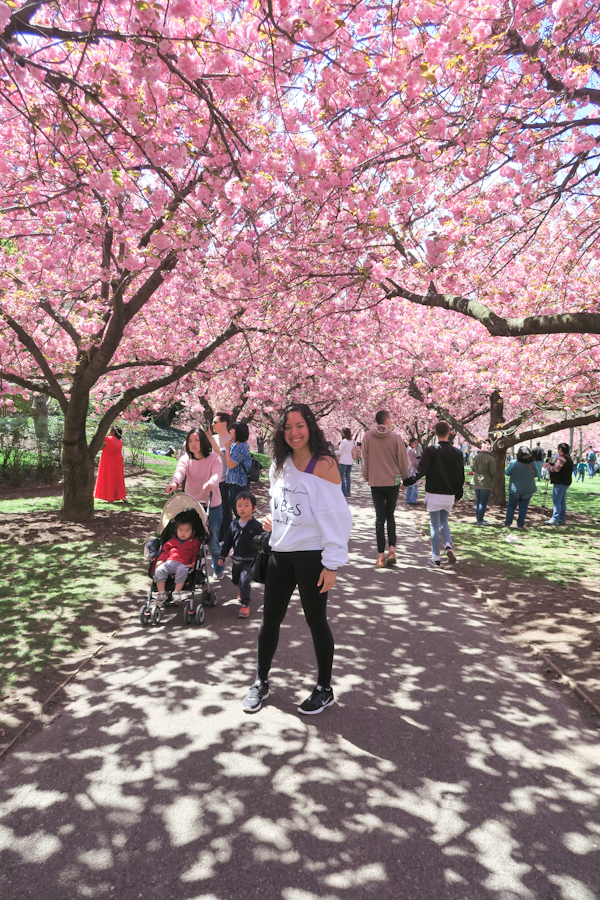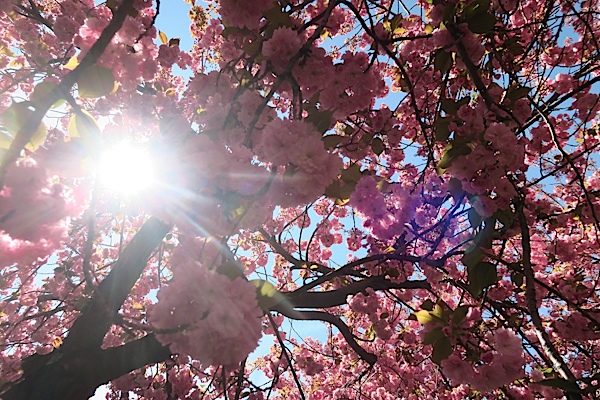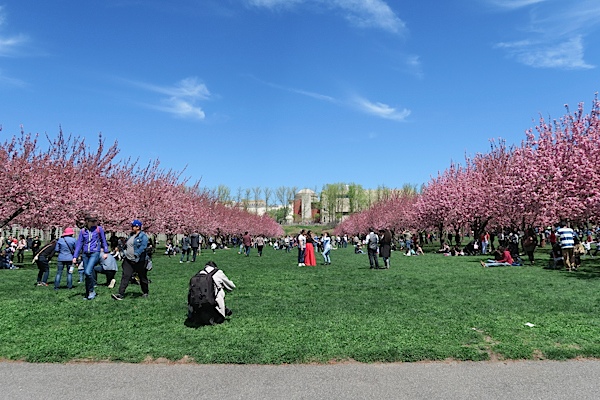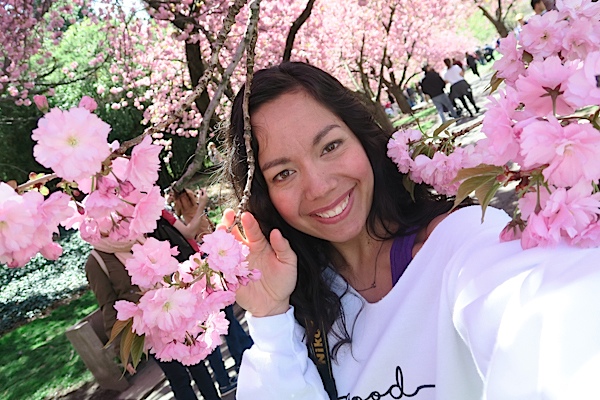 Obligatory cherry blossom selfie.
The Rest of the Garden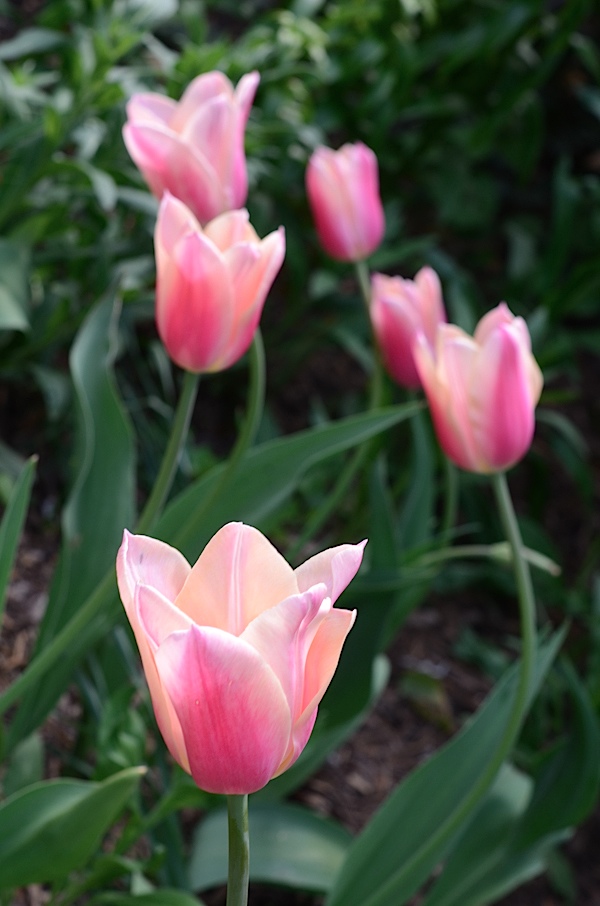 There were many other interesting things to see around the garden. There were so many varieties of tulips around!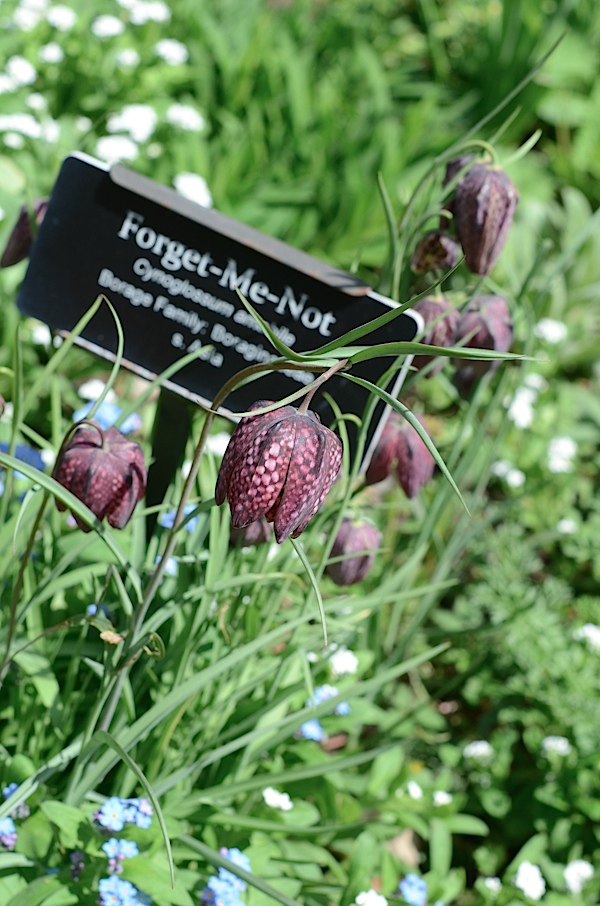 I call this the "plaid flower". I don't know what it is.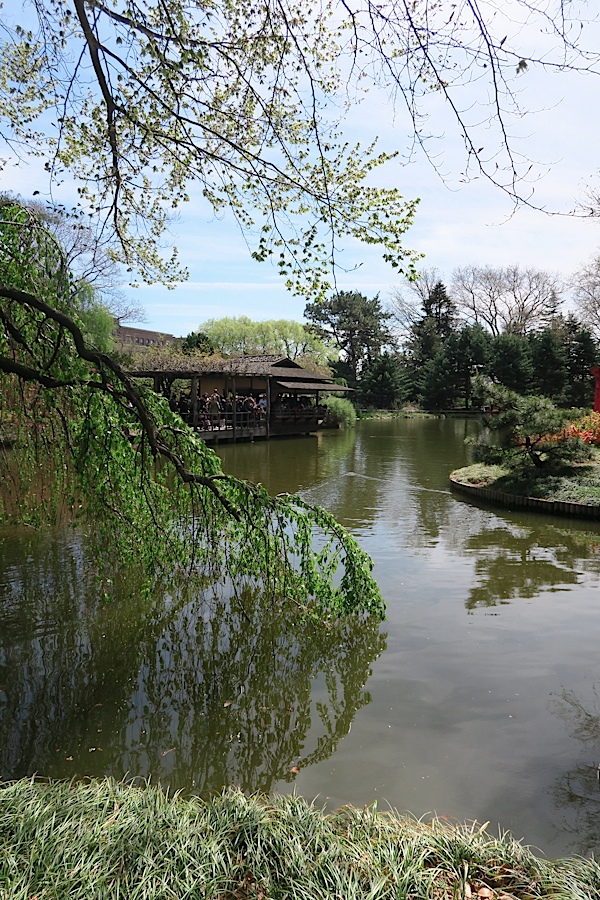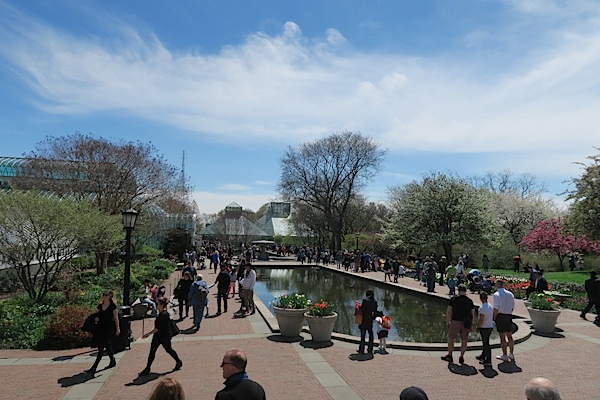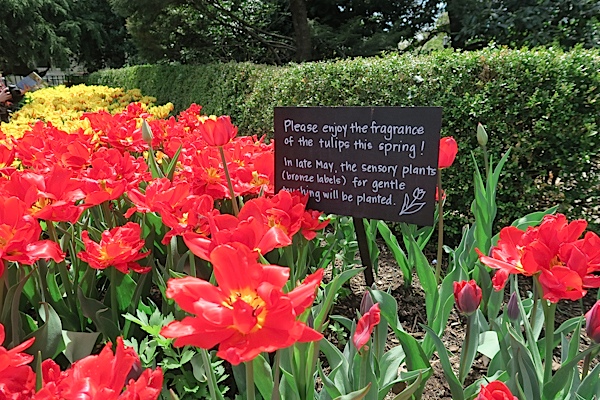 These flowers really did smell amazing.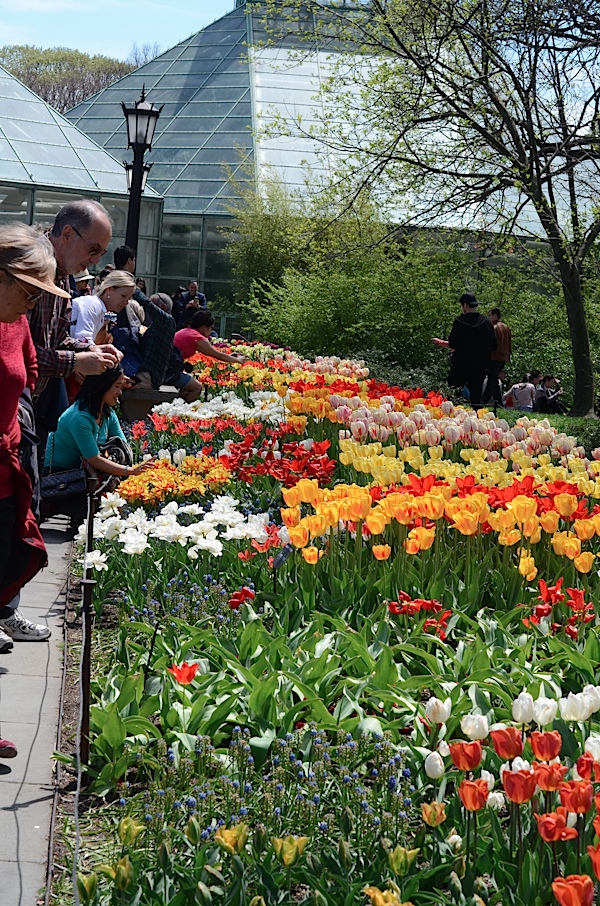 Yellow Magnolia Cafe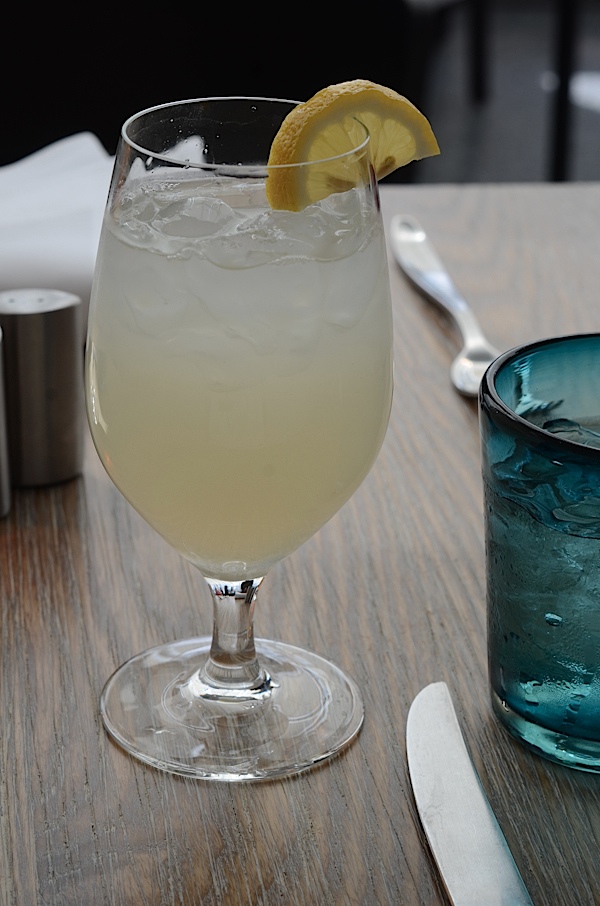 The Yellow Magnolia Cafe opened up since my last visit. It's a nice sit down style restaurant.
Tip: They take reservations. I recommend trying to score one as I waited about 35 minutes for a table.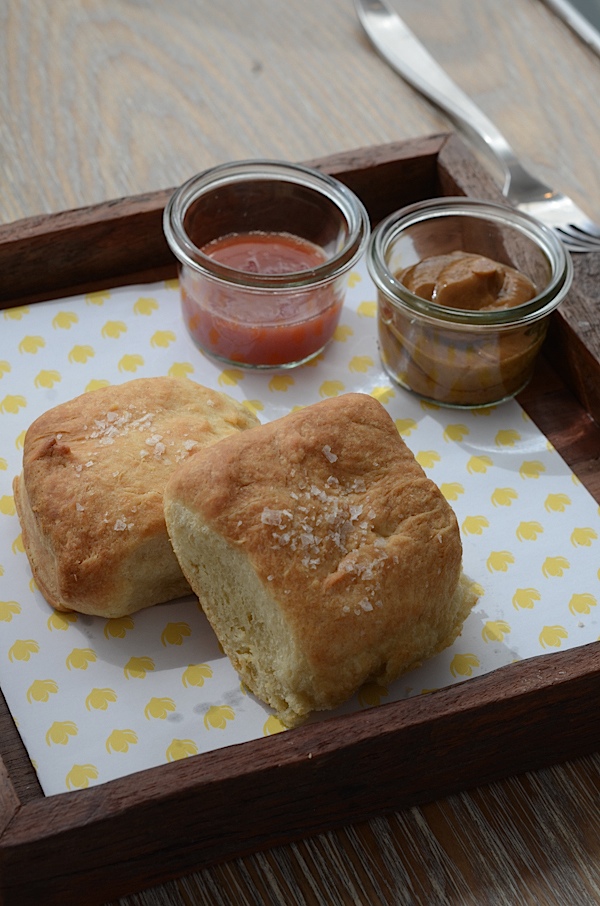 I couldn't resist starting with the signature biscuits with molasses butter and orange "jelly". This was so fluffy and delicious. I saved one biscuit for breakfast the next day.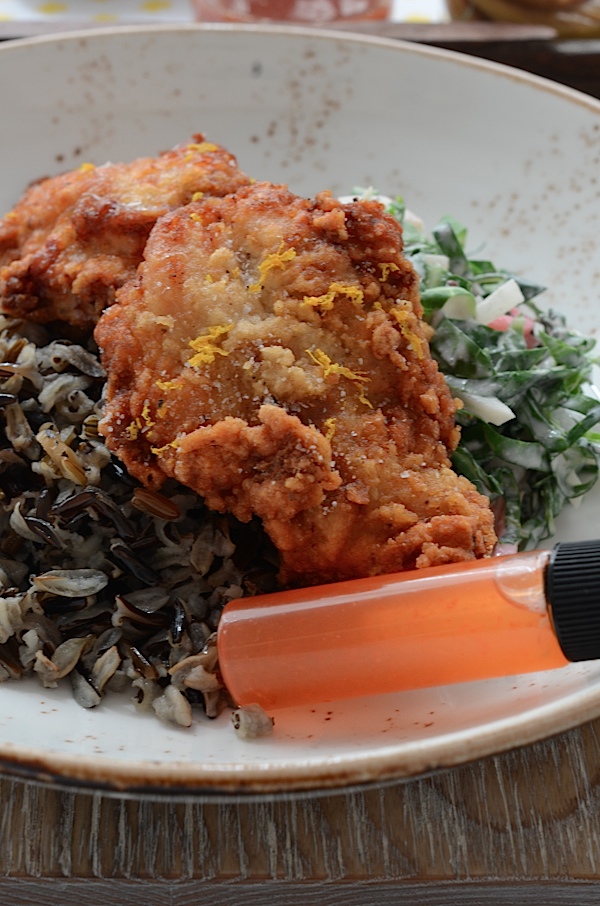 For my main dish, I opted for the fried (boneless) chicken with rice and slaw.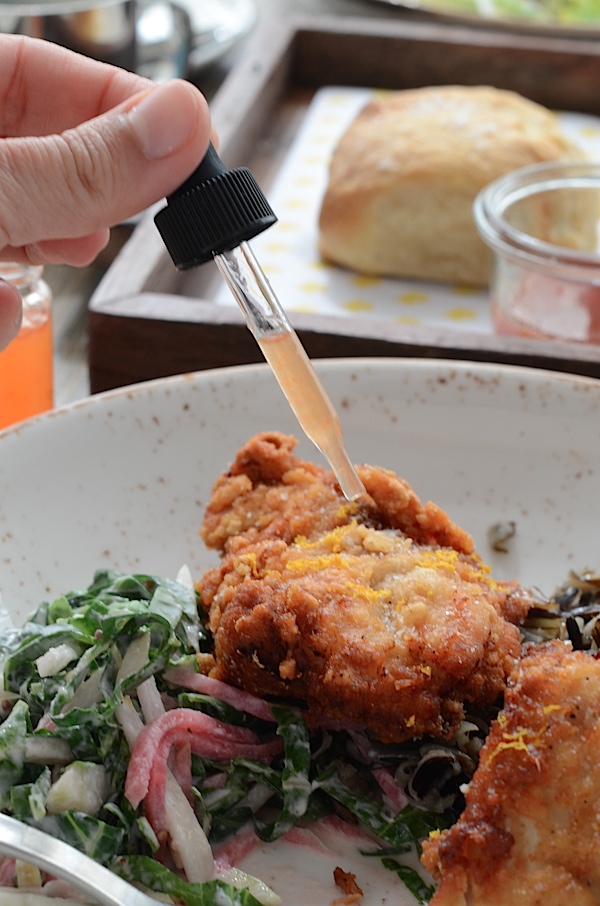 The chicken came with this interesting dropper of a spicy-sweet sauce. It was really good and added a fun kick to the chicken. All in all, what a great meal!
I love how great the food at Brooklyn Botanic Garden is. I've visited other places in NYC that I expected to be this awesome and was sadly disappointed. But whether you do Yellow Magnolia or the outdoor dining, you can find some good eating options here.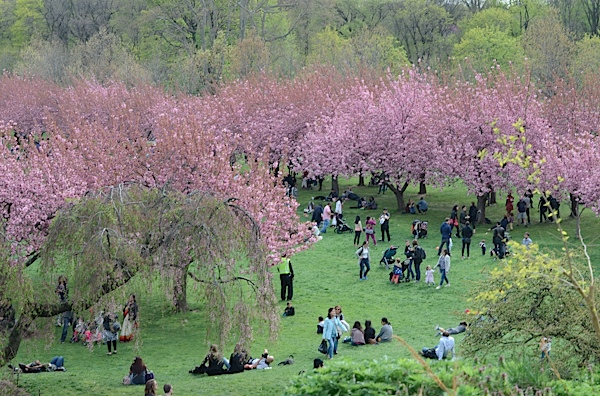 If you're in the NYC area, the Cherry Blossom festival is this coming weekend if you want to brave the crowds!
More Cherry Blossom Photos
Get the rest of my cherry blossom photos on my Facebook page here. I narrowed 400 photos, taken on two cameras, down to 61. They wouldn't all fit on one blog post, so I shared them on Facebook instead.
More NYC Posts
Click here for photos from my last visit to Brooklyn Botanic Garden in 2016
And click here for my other NYC posts
Thanks for stopping by!