Hey guys! So, my days ended up more full than I expected, and my travel back to NYC was muuuch longer than I anticipated. I'm behind! And, I totally forgot to publish that recipe I drafted for you! #fail
Anywho, here are some photos from our Day 2 Tampa vacation.
We picked up water, snacks, and quick breakfast food at a local Publix. This made for quick, cheap, and healthy breakfasts. I got almond milk to put in my coffee and make this instant oatmeal more creamy. There was no kitchen at our Airbnb, but it had just what we needed – the coffee machine, a microwave, and somewhere to do light dish cleaning.
Biking on Davis Island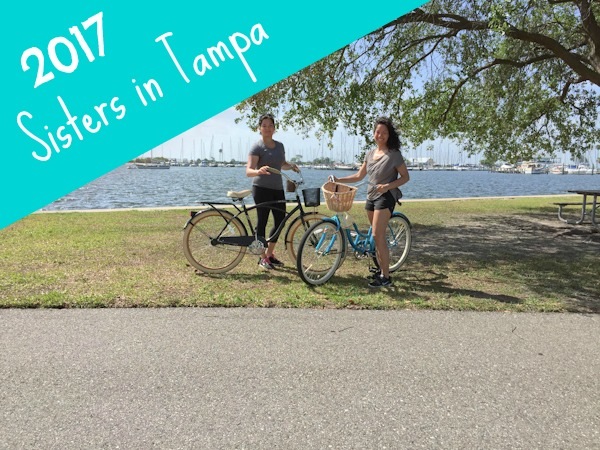 Our Airbnb had bikes we could use for free, so we took those out on Davis Island, which is where our Airbnb was located. It was a cute little neighborhood.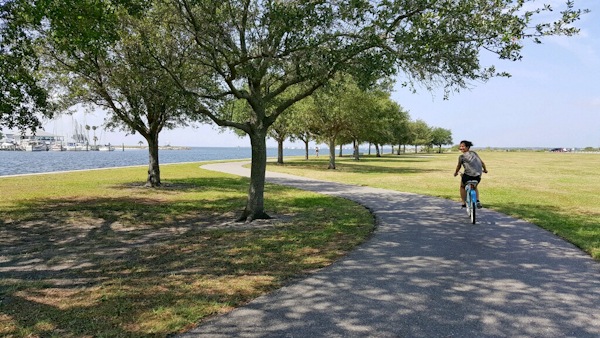 There's a nice path that runs along the water, so you can see boats and even beaches.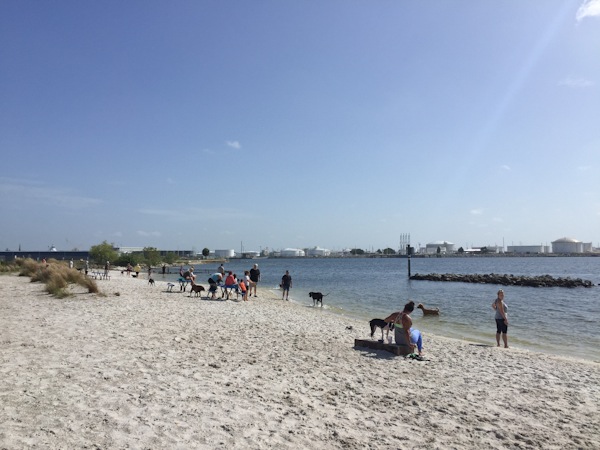 There are two small beaches on Davis Island. One for people and one for dogs! Sis and I visited the dog park to see all the cute pups.
DI Coffee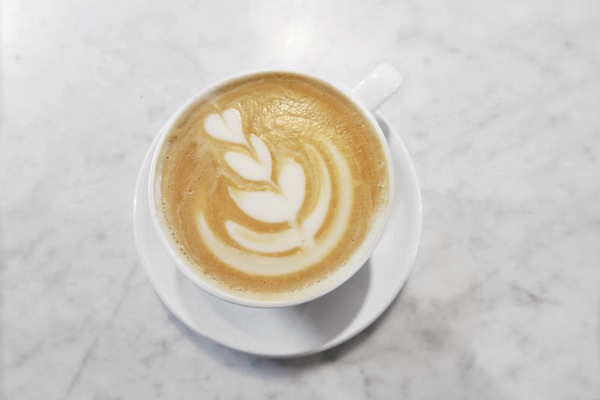 There was a cute little coffeeshop called DI Coffee on the island. I had a great latte there which I enjoyed whilst doing the Day 1 post.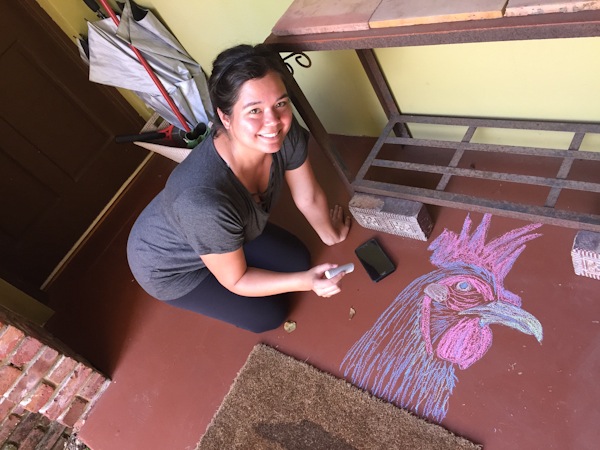 Our Airbnb wrote a chalk welcome for us. It was such a cute touch. We loved it! Once that was removed, Sis added this chicken drawing. Our Airbnb hosts had chickens!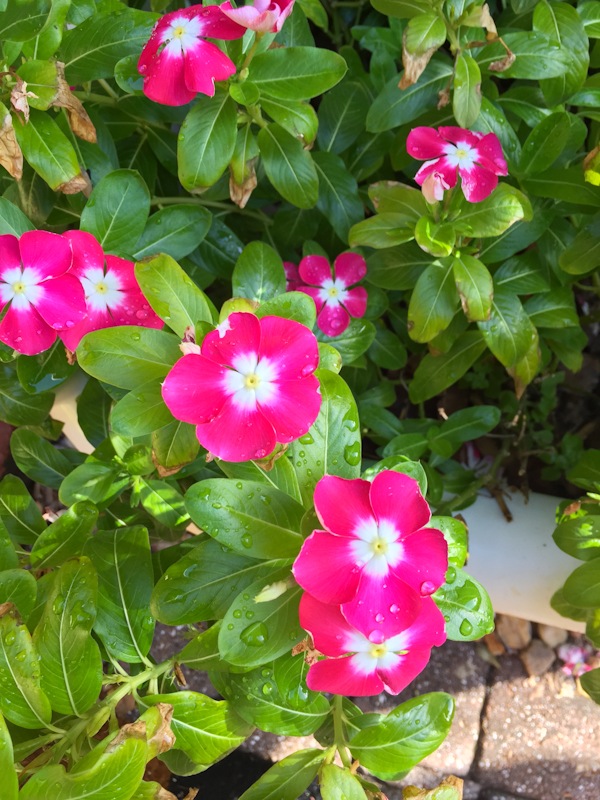 Pier Dolphin Cruise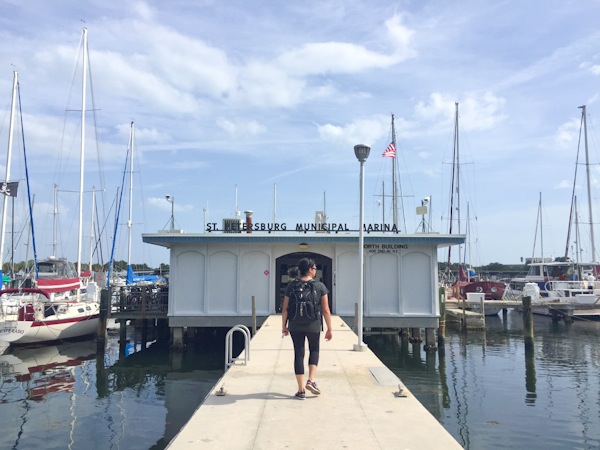 My friend Dion sent me a huge list of recommendations with all kinds of great ideas.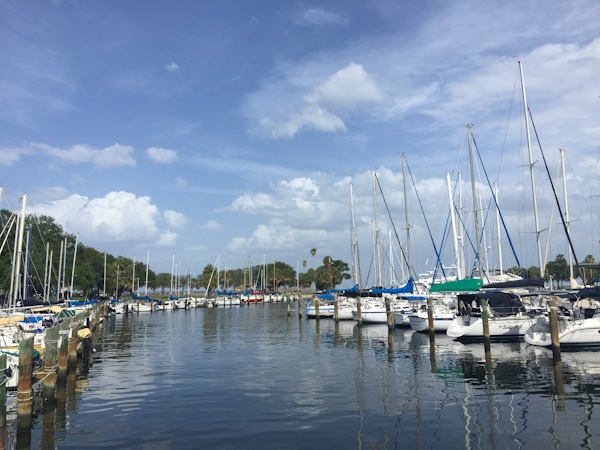 One was a dolphin cruise in St Petersburg.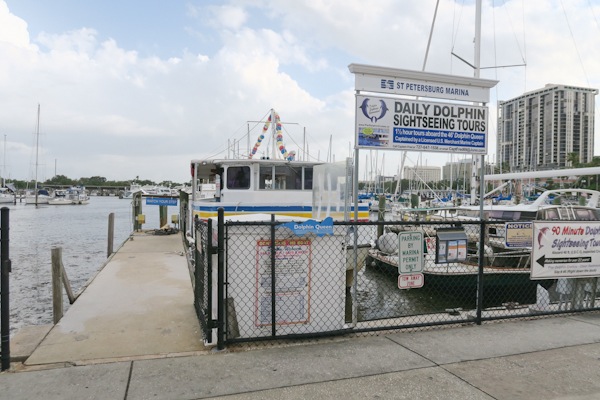 After wandering around for a little bit, we found the Pier Dolphin Cruise location and jumped on board. Sis bought our tickets in advance. There had been reports of rain around the time of our cruise. It must have scared people away because we had a private tour!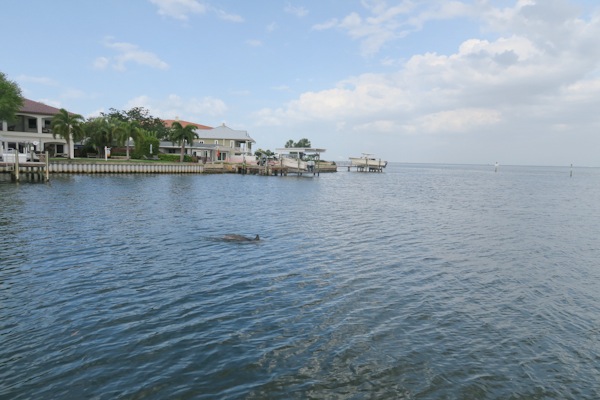 We saw a few dolphins, some big houses, and even went to…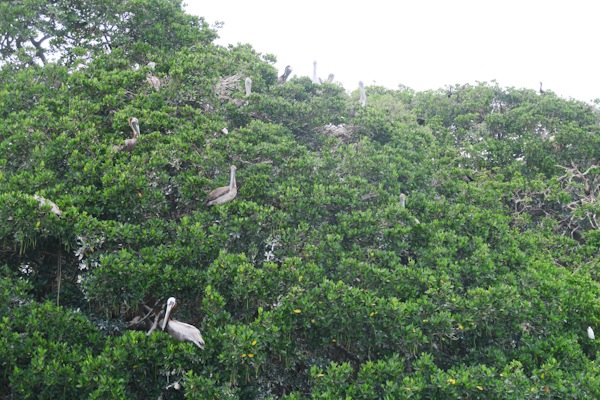 …bird island!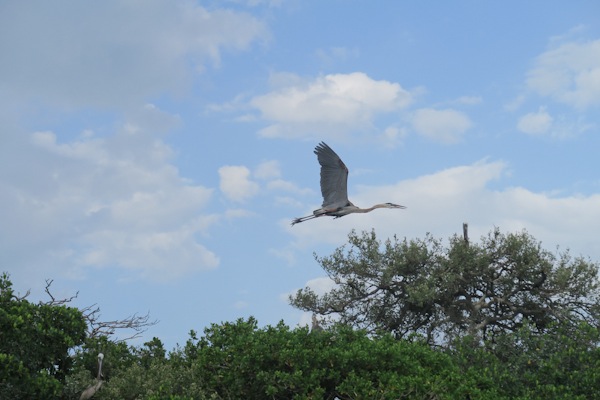 Somehow managed to capture this cool mid-air shot.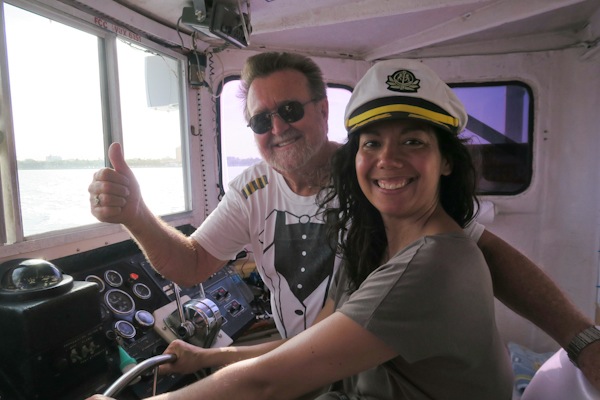 And we even got to drive the boat! Just kidding. But did get to honk the horn. Haha.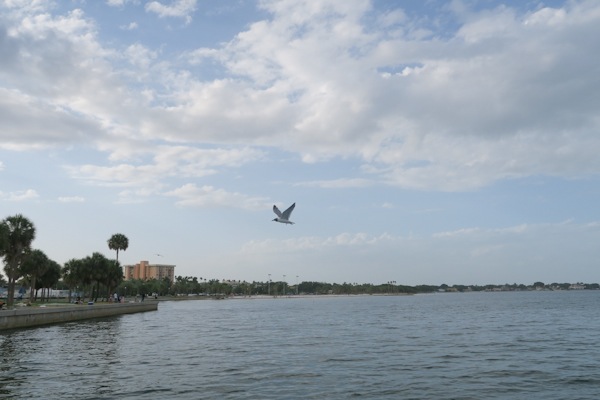 Another bird photo.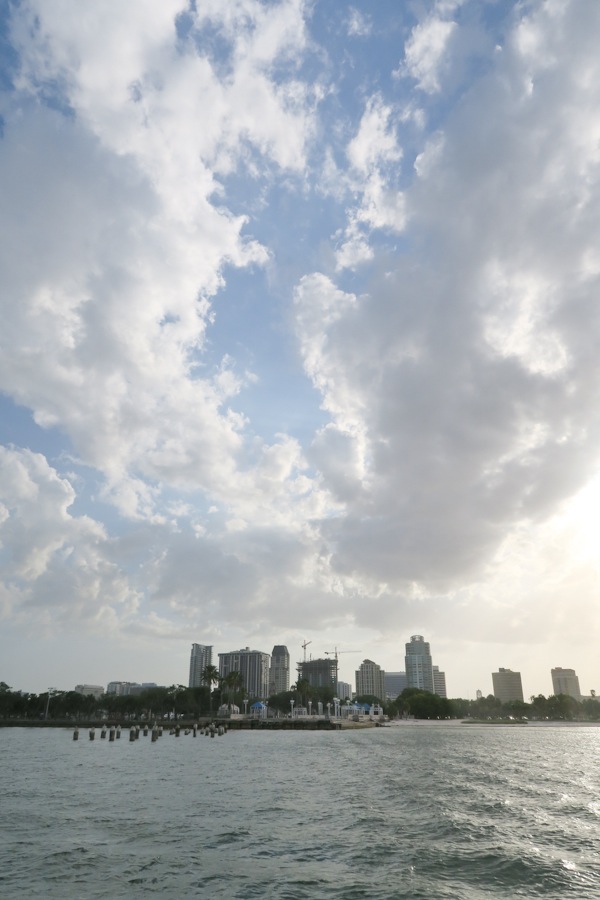 After a couple hours, we had to head back to St. Petersburg. The cruise was great, and the team did a thorough job looking for dolphins and helping us get photos of them. They managed to get one of the dolphins to swim with the boat for a bit. They also customized our experience by asking us what we really wanted to see, which was nice. Highly recommend visiting Pier Dolphin Cruise if you're in the area. It was about 35 minutes from Davis Island and worth the trip. We made an afternoon of it by also visiting one of Dion's recommendations for dinner. They were a great pairing together.
More on that next time!
Click here for our Day 1 Tampa beach adventure.
Thanks for reading!