On the Saturday of our fabulous Chicago girls' weekend, we did something really special. We enjoyed The Langham Afternoon Tea service.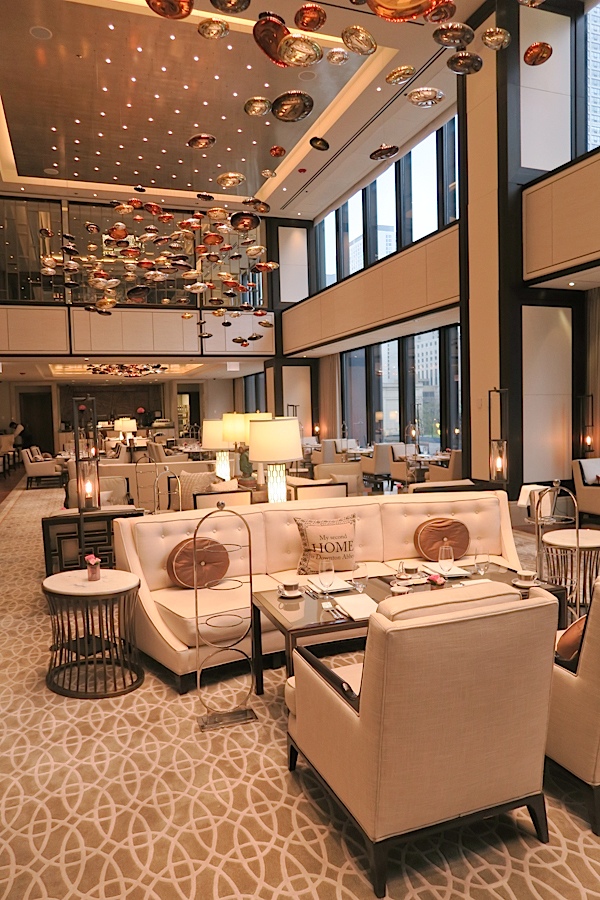 I had noticed the tea service on the Langham's web site when I was researching prior to the trip. It's something I've always wanted to do, and the Langham seemed like a great place to try it. According to their site:
Pavilion is home to The Langham Afternoon Tea with Wedgwood, the traditional afternoon tea that first debuted at The Langham, London in 1865.
Nice!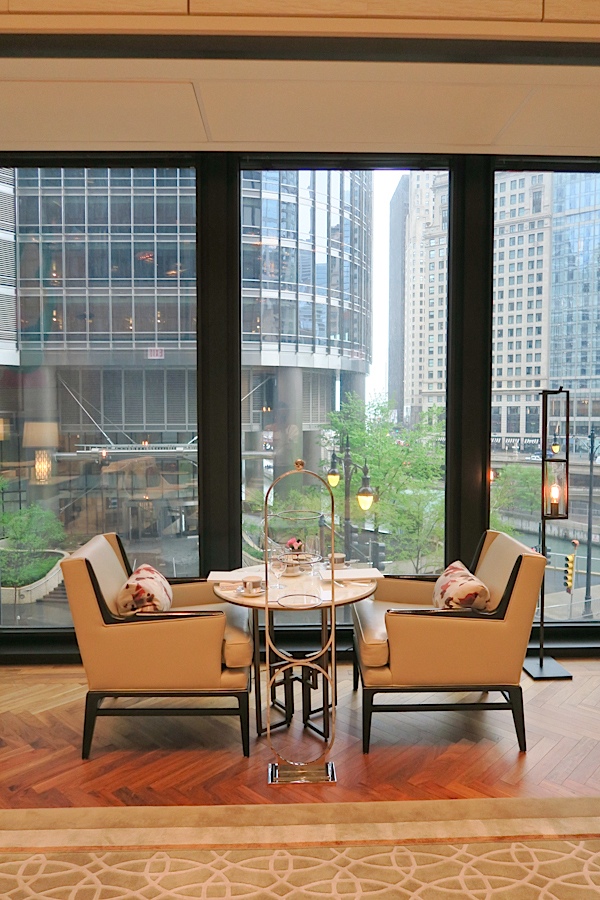 The Pavilion was beautifully set. Doesn't it look so chic?
Palm Court Blend Tea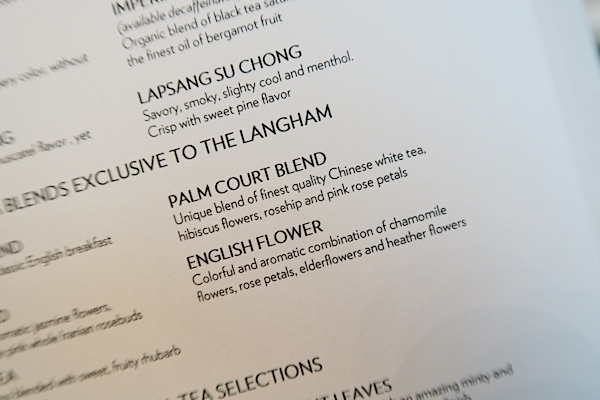 The tea menu was huge. There were so many great teas, I didn't know which to get. Luckily, Thomas, our waiter, suggested only two. We went with the Palm Court Blend: Unique blend of finest quality Chinese white tea, hibiscus flowers, rose hip and pink rose petals".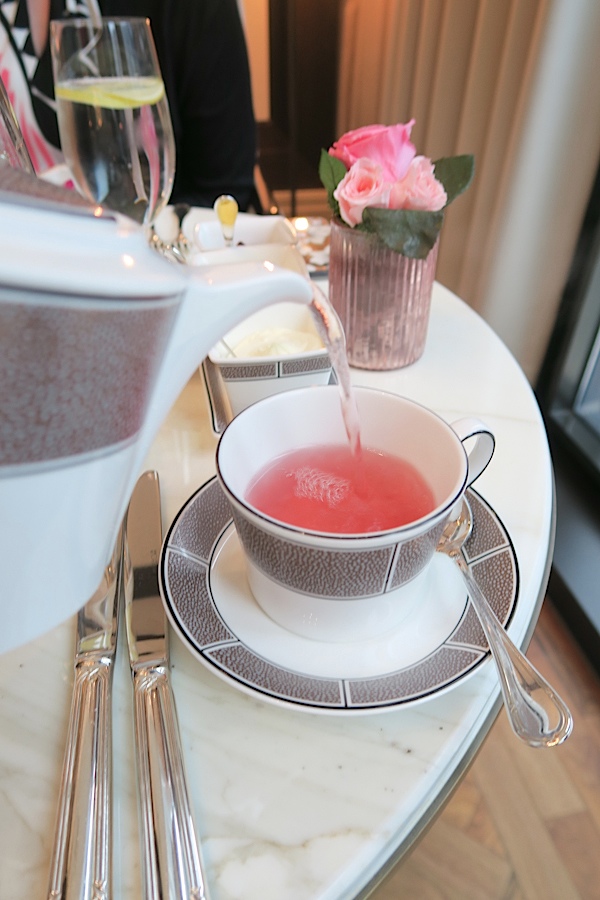 The tea was pink – the hotel's signature color.
Tea in Wonderland with Wedgwood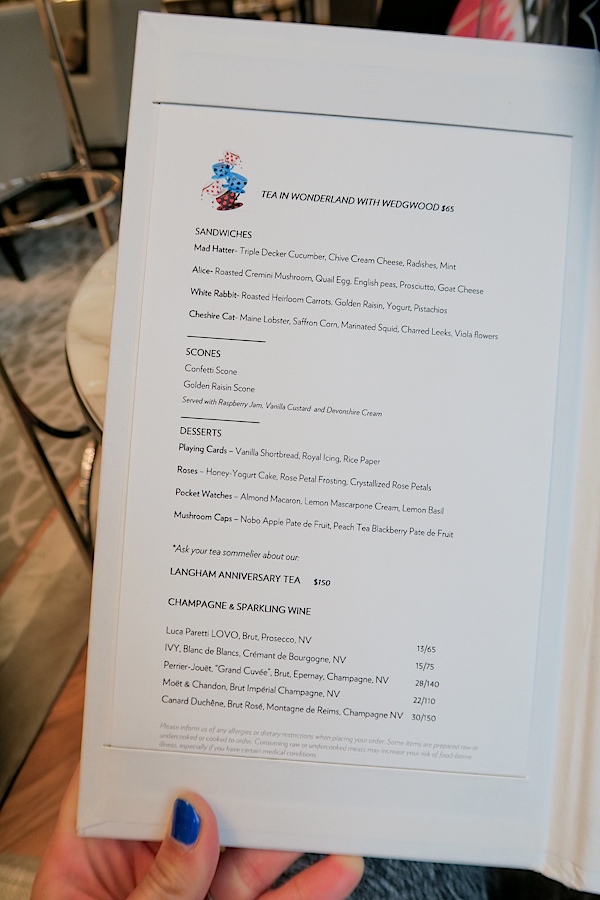 We were in for a real treat for afternoon tea. They were doing a themed tea service! The theme – Alice in Wonderland.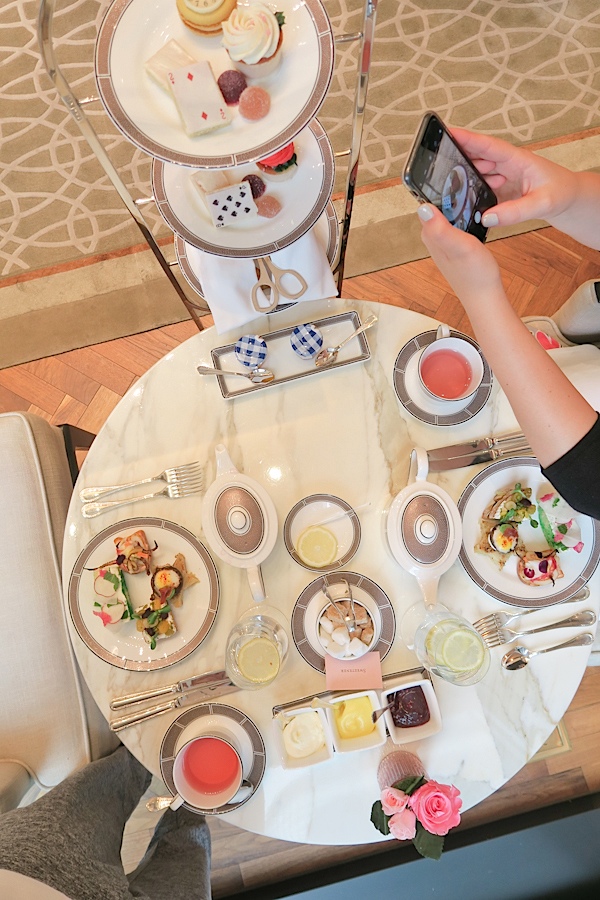 Look at this spread!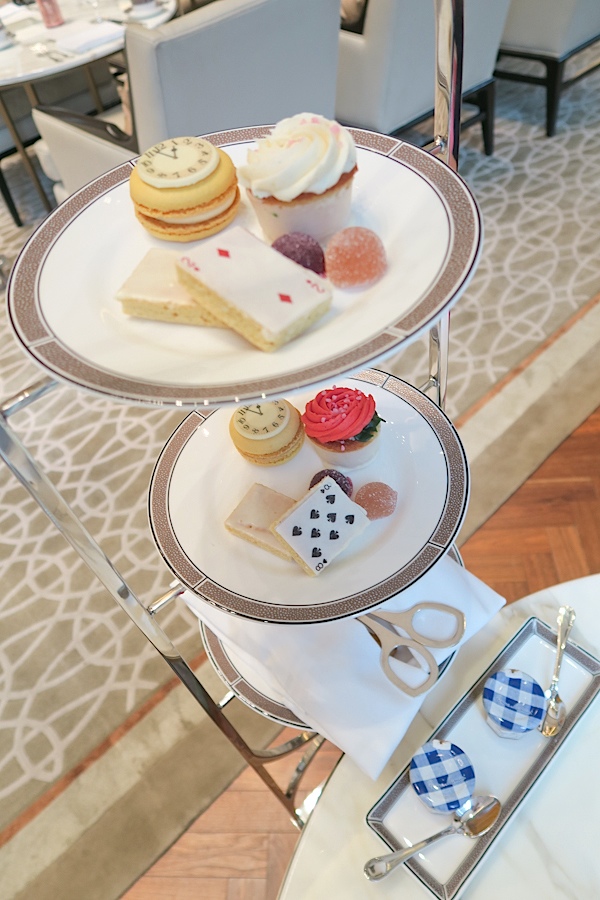 This tower of goodies was so fun and filled with Alice in Wonderland themed treats. Thomas carefully explained each. The pate de fruit represented mushroom caps. The cards and pocket watch are pretty obvious. I loved how they did one red and one white for the rose cupcakes for the Queen.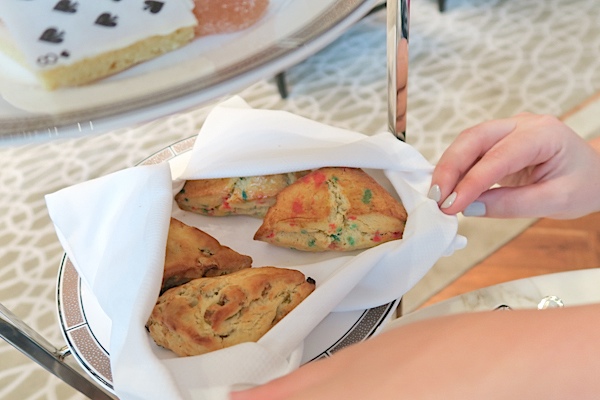 These confetti scones were served warm and one of my favorites from the service. These were enjoyed with a variety of spreads either made in house or imported from London.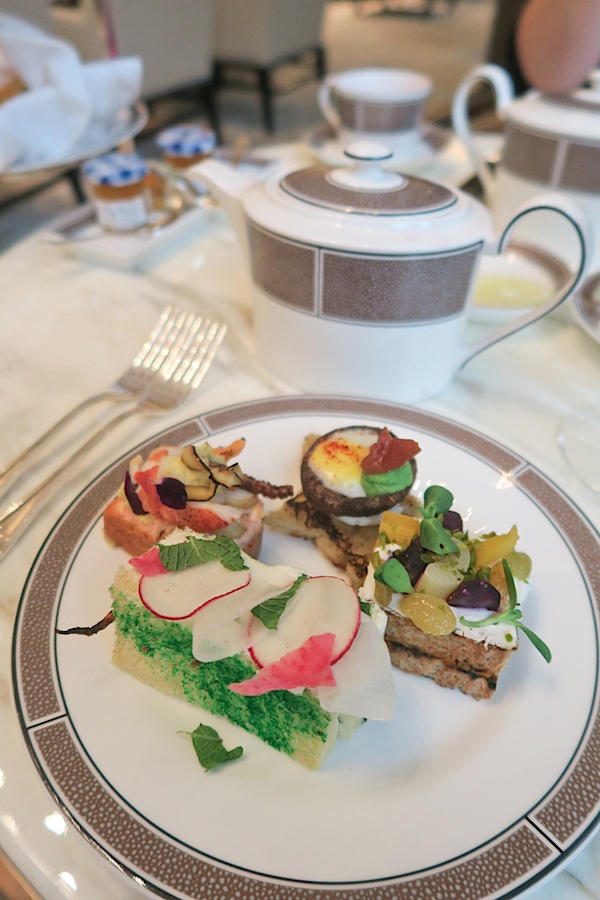 The sandwiches were super cute too and also themed. You can read about them in the menu photo above. The veggie one was our favorite.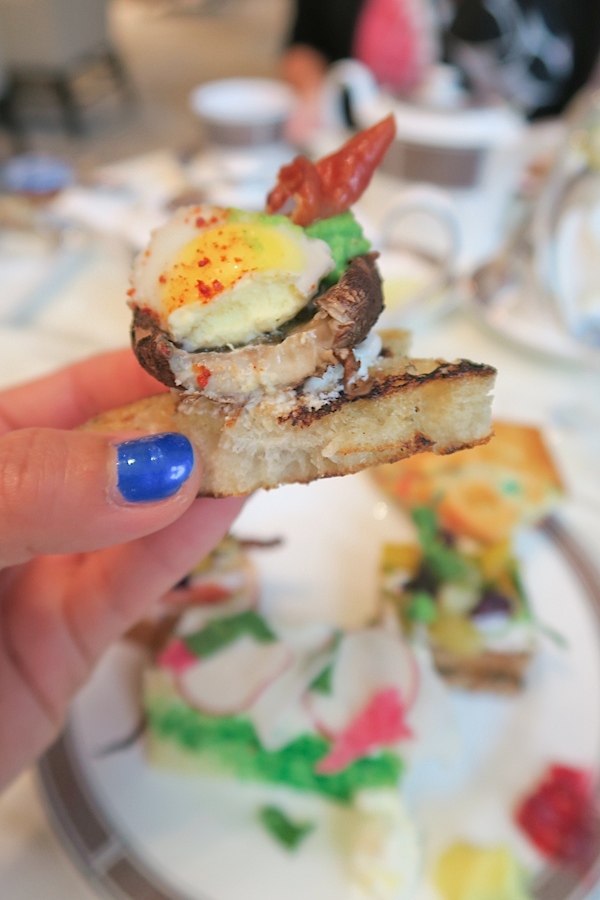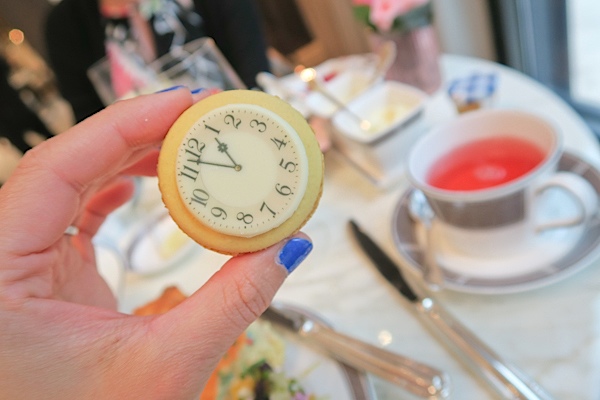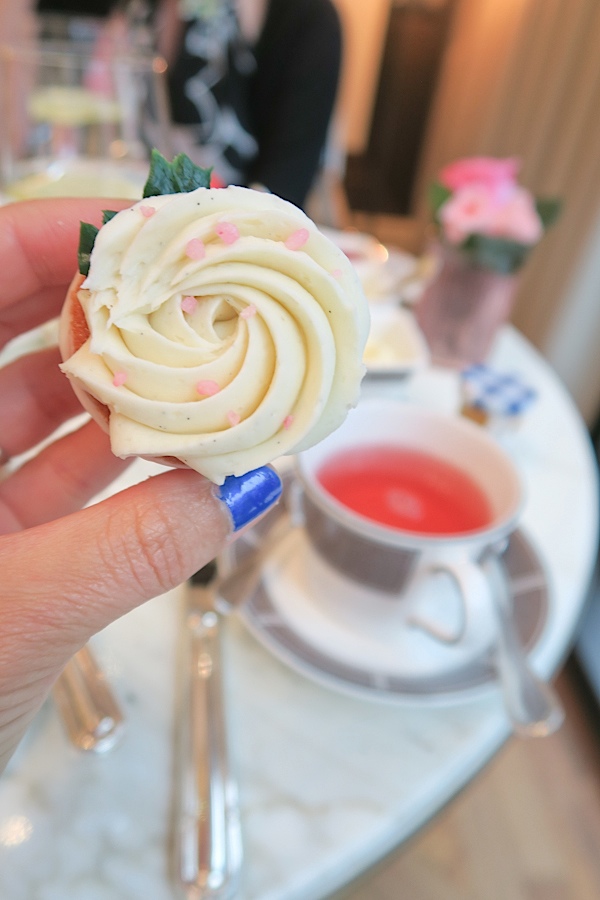 I saved the sweeter treats for the end. Gotta save the best for last!
We had an amazing time at The Langham Afternoon Tea! While they may not have the same theme, it's worth a visit if you're in the area. And like tea. And the cutest little sandwiches and sweet treats around.
Click here for my other post from our Chicago Weekend.
Thanks for reading!