Hi friends! How's the weather where you are? Things are starting to get cool in NYC. Finally. I'm hoping fall lasts a little longer than usual here. Last year, my co-workers told me to enjoy fall because it would only last three days. I thought they were exaggerating, and they were. But not by much! Anywho, these cooler days definitely have me thinking fall foods. So, that's the theme of this What I Eat in a Day. Except I went for healthy fall foods. I mean, comfort food can be healthified. For sure. I'm not saying  I agree with re-creating comfort food into something that tastes like twigs and berries. But if it can be made healthier, even in a couple small ways, then why not go for it?
*VIDEO Healthy Fall Eating*

Click here to watch the video if the above player doesn't work.
Start of the Day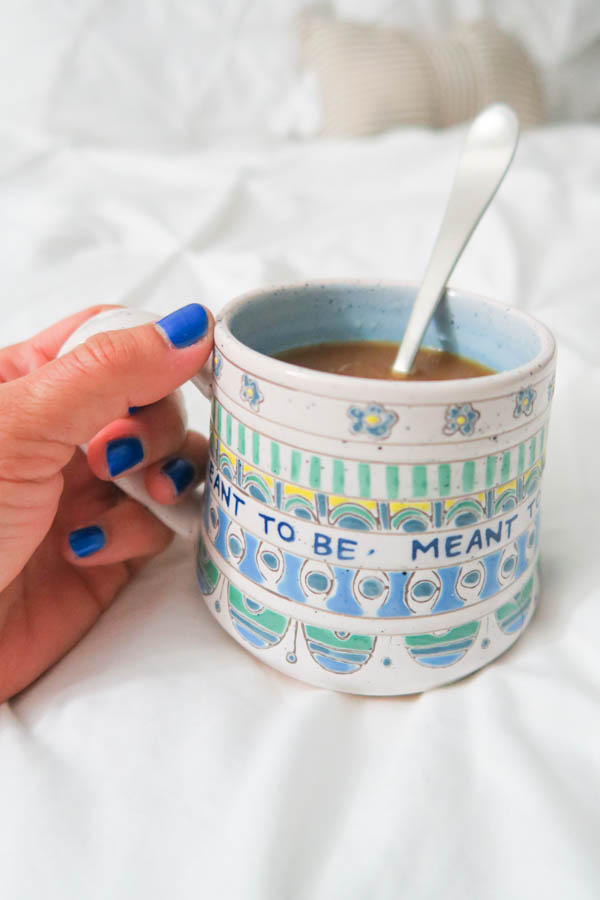 I got a new mug at Anthropologie. Do you like it? It's my new fave. It says "MEANT TO BE".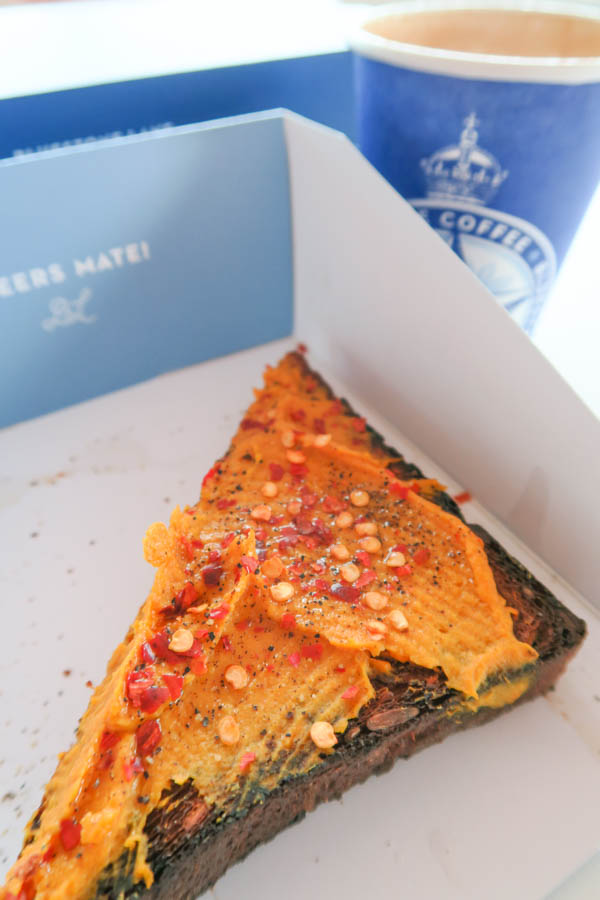 To be festive, I tried a new toast at Bluestone Lane Coffee – the turmeric roasted sweet potato hummus. For some reason I thought this would be more sweet, but it was quite savory. And very good. And filling! It kept me hunger-free until lunch time.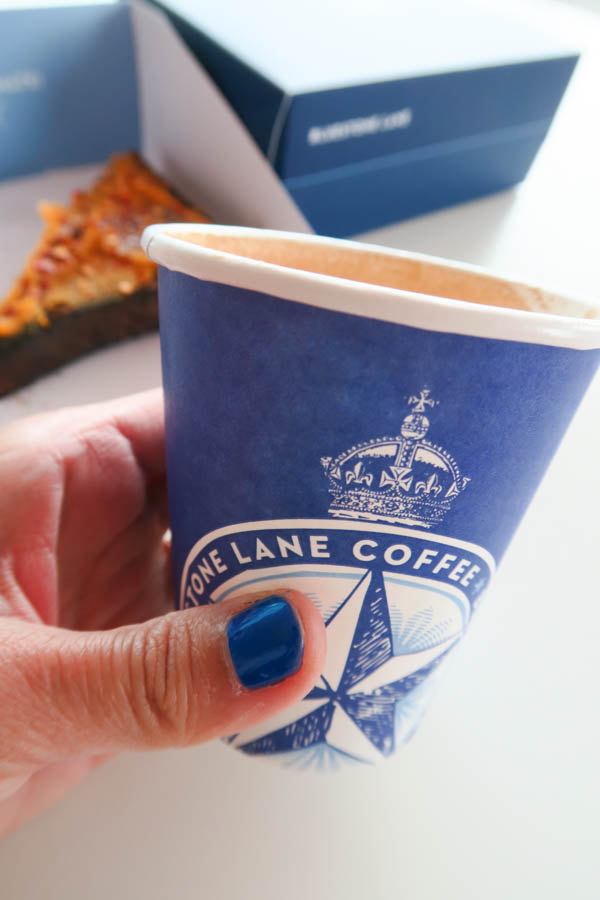 Almond milk flat white. Mmm…
New Chopt Seasonal Salad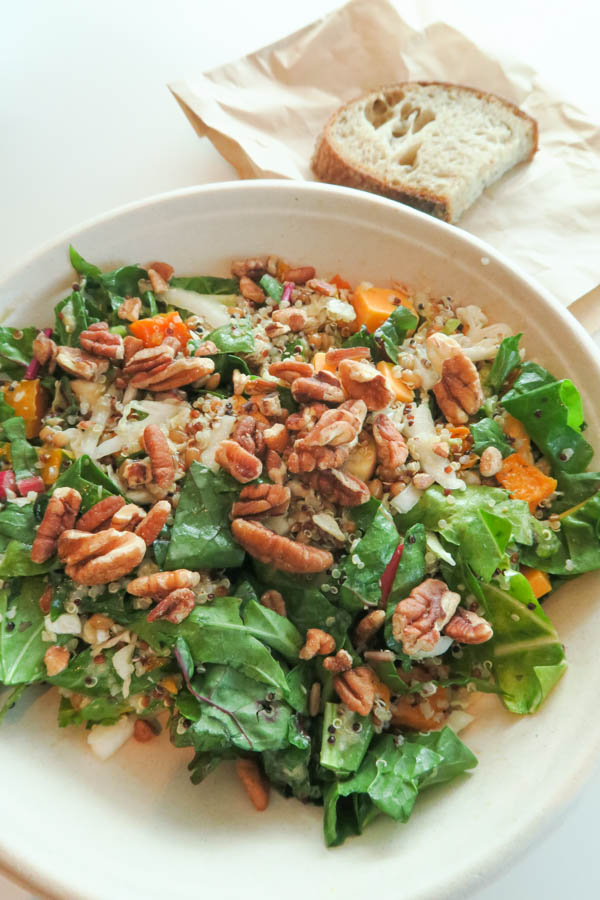 I've been loving the new seasonal salad at Chopt, Carolina Harvest. A mix of greens with cheddar cheese and apples – a classic flavor combo. Plus quinoa, seasonal squash, pecans, and local apple vinaigrette. It's so light but so good. As you know, I borderline hate salads, but I love this!
Meditation Class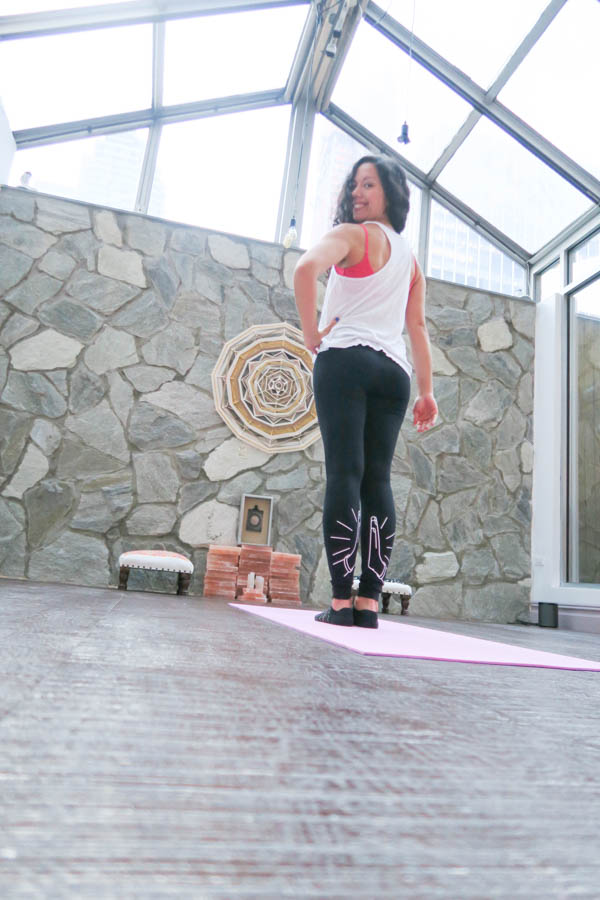 For the first time in a long time, I hit up my usual meditation class at Floating Lotus with my Y7 prayer hands pants. Class was lovely, and it was a good re-charge. It started raining just before class, and the sound of the rain hitting the glass ceiling above where I was lying was so relaxing.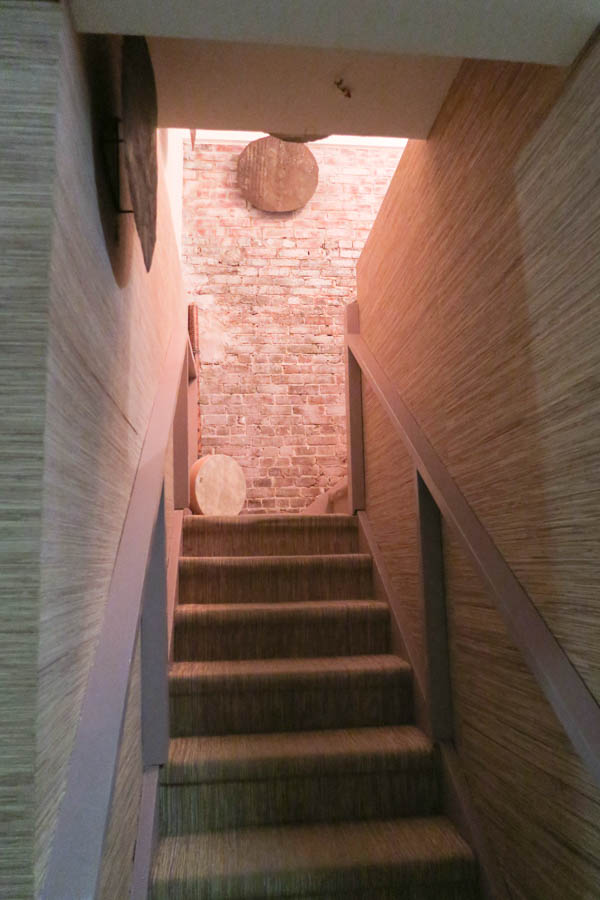 If you're curious, I take you into the meditation room in the video that goes with this post.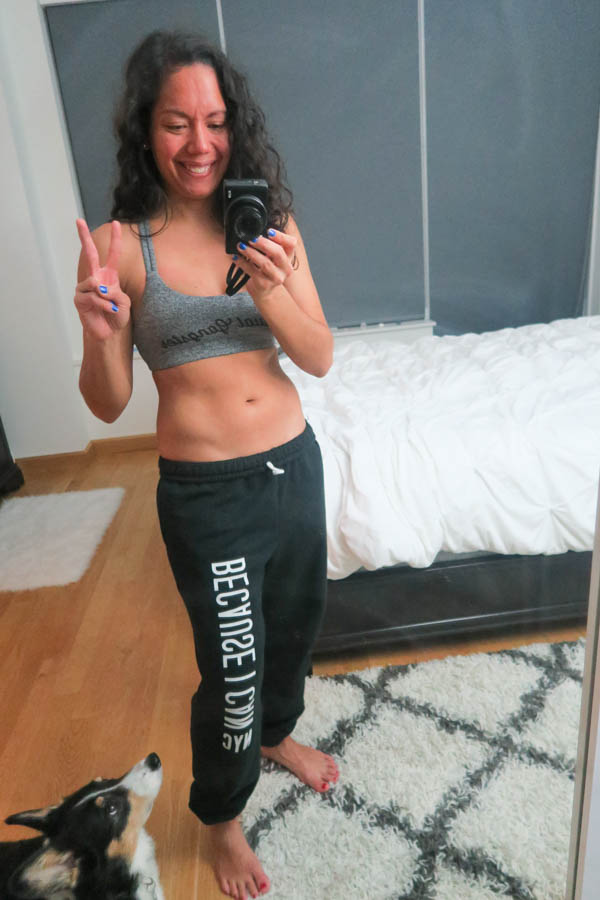 After class, I biked back and then spent some time doing some ab workouts, followed by plenty of stretching. Sometimes I think the stretching is better for me (and my back) than anything else. But I need the cardio to warm my muscles up first.
Btw, I owe you a recap on the 30 Day No Crunch Ab Challenge! I haven't forgotten!
Healthified Comfort Food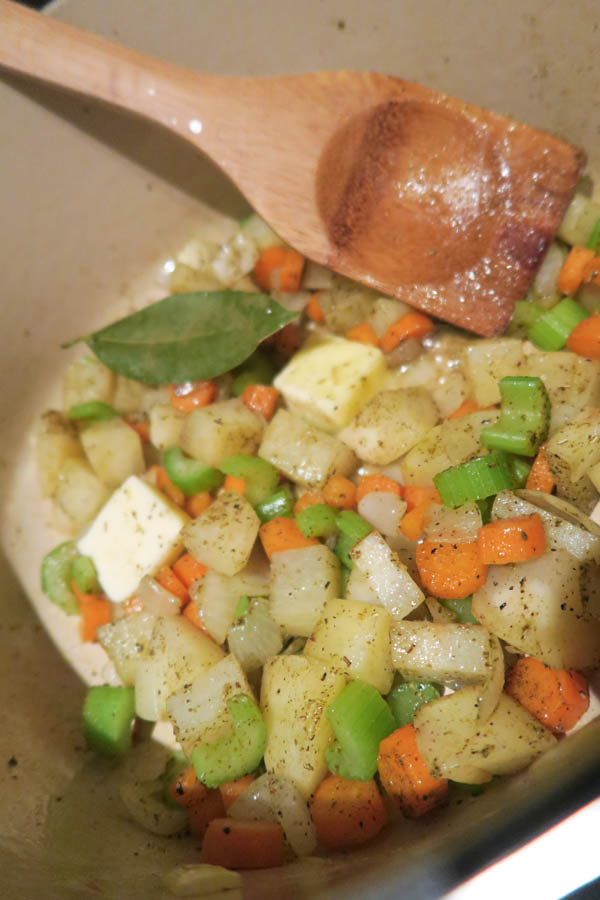 For dinner, I whipped up my Healthier Chicken and Dumplings.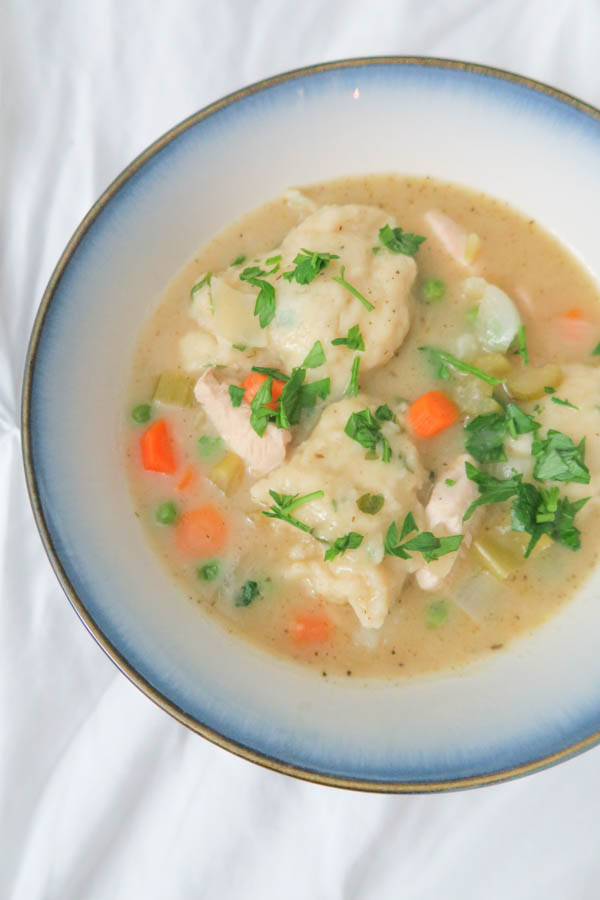 Is anything better than comfort food on a cool fall day? This bowl of chicken and dumplings really hit the spot!
More What I Eat Posts and Videos
Click here for more What I Eat in a Day blog posts and videos
Thanks for reading and watching!