Hey guys! Are you currently dealing with a setback that's getting you down? In this post and video, I'm talking about one of my current setbacks and how I'm turning that obstacle into an opportunity. Plus, you'll see how I'm truly managing it with an example of something fun I did this past weekend. I biked from Manhattan to Williamsburg and back. Almost 20 miles! Woop!
*VIDEO* A Chat About Overcoming Setbacks and My First Citibike Trip to Williamsburg
Click here to view the video if the above player doesn't work.
Overcoming Setbacks | My Tips and Real Life Examples
The interesting thing about setbacks is that they can often lead you to some of your best life experiences. The trick is going with the flow. Focus on what you can do versus what you can. And as much as possible, and as hard (and sometimes impossible!) as this may seem, try to turn your obstacle into an opportunity. Let's go back in time for a bit…
…try to turn your obstacle into an opportunity
You know how I taught dance fitness for 5 years, became one of the lead trainers for my company, and even won an award? That all came about because of a setback. You see, prior to falling in love with dance fitness, I'd been really into yoga. But while I was practicing yoga, I ended up injuring my wrist. Not exactly idea for the yoga I liked – vinyasa. So, I could have said…on no. All is lost. I guess I just won't work out any more (said in wimpy voice). But I pushed myself to try a few different forms of fitness and eventually discovered Zumba. My first class wasn't easy, but I kept pushing myself forward. And it wasn't long before I was a front-row-rocking regular. And then an instructor!
And look, I'm not saying this is easy. I'm definitely not happy about being injured. I think I've been through all the emotions – sadness, anger, frustration. And while I've learned from books like The Subtle Art of Not Giving a F*ck that sometimes you need to let yourself feel these feelings, lest you get caught in an endless feedback loop. I do still believe in the power of positive thinking. Focus on the good. Consider what new possibilities may exist (or may be new in your eyes, even if they were always there) now.
Remember: you're more than you're setback. You're awesomely fabulous you. And you can still do great and fun things!
So, my latest obstacle to opportunity: biking around NYC. The benefits: leg toning, cardio, fresh air, connecting with nature (the bike paths are surprisingly green in some areas), saving money on commutes, seeing NYC from a whole new POV, and me time.
When I was all about the dance classes, biking around NYC wasn't even on my radar. But I had the BEST time biking to Williamsburg and back. I honestly can't believe I waited so long to get my Citibike account. Oops!
So, here's how it went…
PS Be sure to share your tips for overcoming setbacks in the comments. The more tips, the more we can all help each other!
Biking to Williamsburg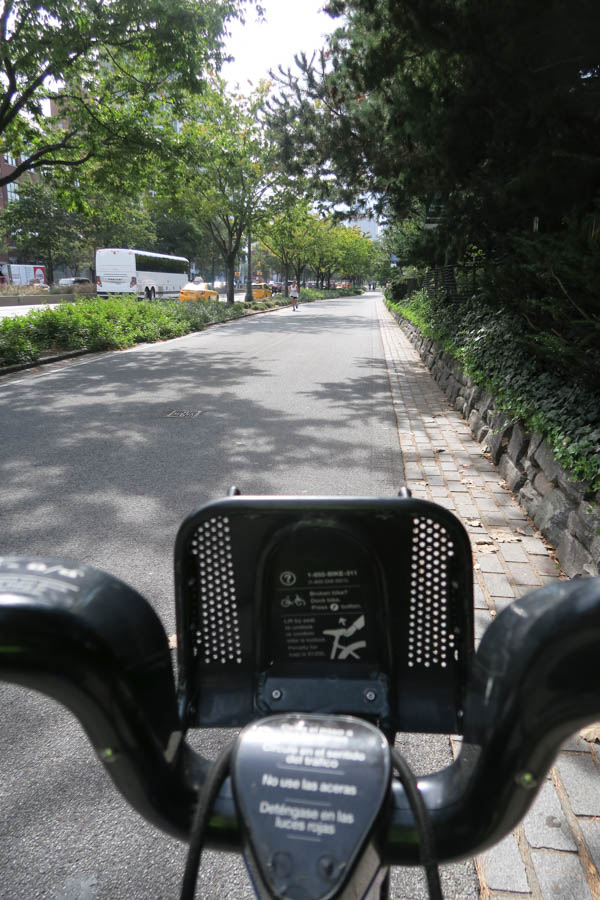 To make the trip as safe as possible, I bought a helmet and also hit up the bike path that goes around Manhattan. It's car-free! The bike paths were much prettier than I expected. I didn't realize they'd be so green. They were also much less busy than I expected. I was worried they'd be crowded and difficult to get around. But they were just fine. Very peaceful, actually.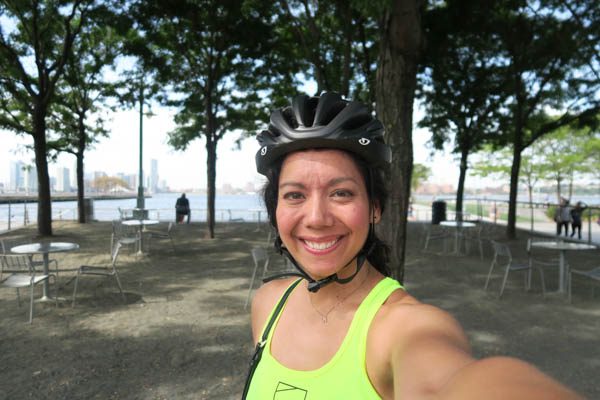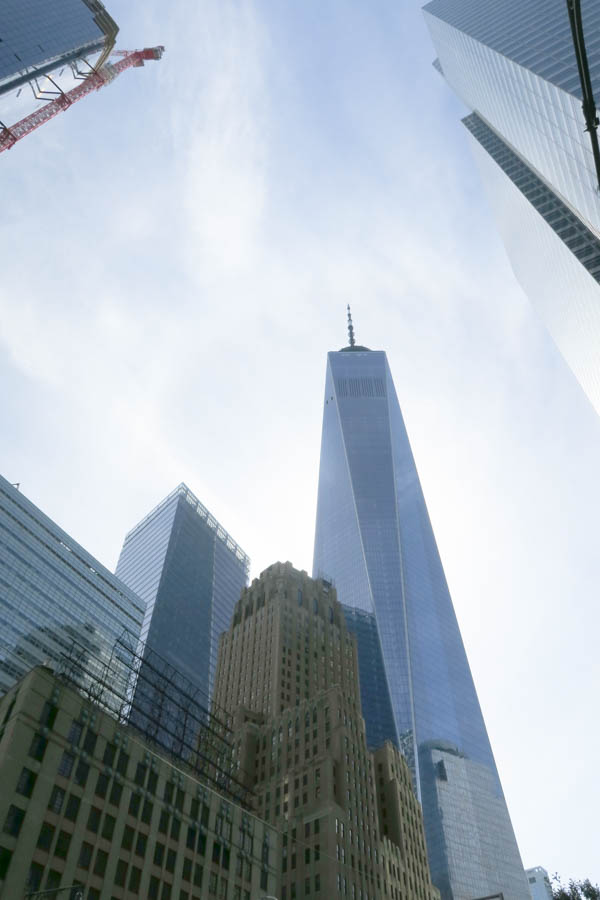 It was so cool seeing NYC from a whole new POV. I saw so much more than what's in these photos and even the video because it was hard to capture much whilst biking. I was focused primarily on safety, making sure I stayed as far to the right and out of the way.
It didn't take long to reach the lower point of Manhattan.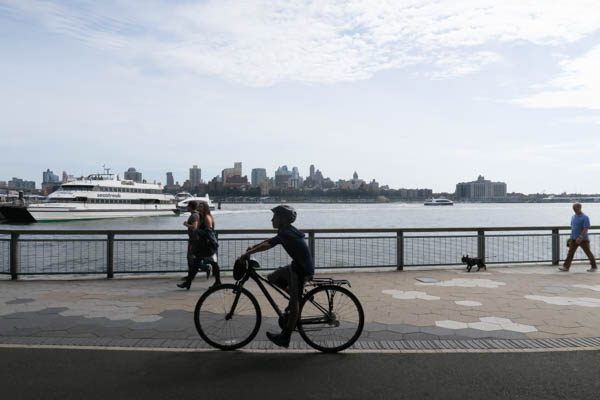 And then before I knew it, I'd swung around to the east side. Hi, Brooklyn!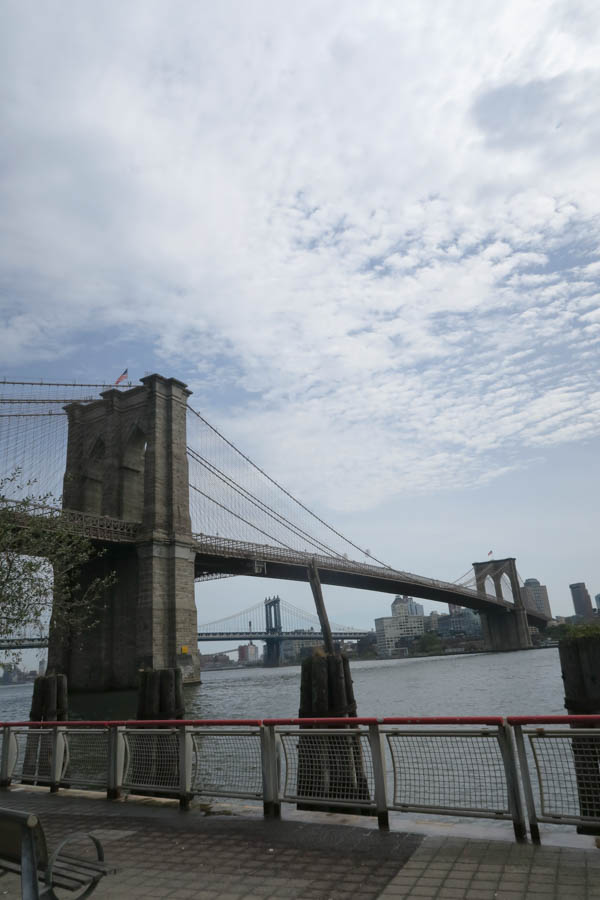 Having walked on the Brooklyn Bridge before, I knew that I didn't want to bike on it. People were walking all over the bike lane. It looked pretty dangerous as well as stressful.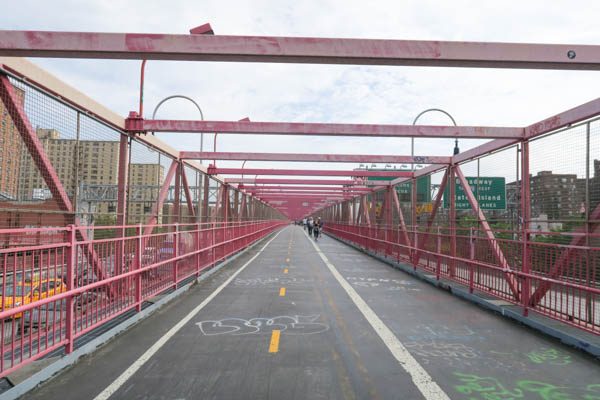 The Williamsburg bridge was much less busy and had open bike lanes. The most challenging thing was going uphill on the bridge. Not to mention, I'm not sure if something was wrong with the gears on the bike, but it felt like I was pedaling up a storm and not moving much. Like the action wasn't grabbing the gears right or something. Oh wells. I made it over. If nothing else, I got a great leg workout. Lol!
Side note: I later learned the gears are actually adjustable! I'll be trying to max those for my next trip for sure!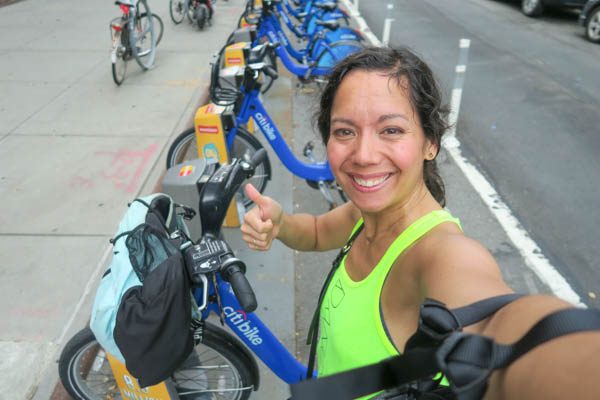 It was such a relief to coast into quiet Williamsburg and lock up my bike. At this point, I wasn't sure if I'd subway it back, but I felt pretty accomplished already.
Devoción Coffee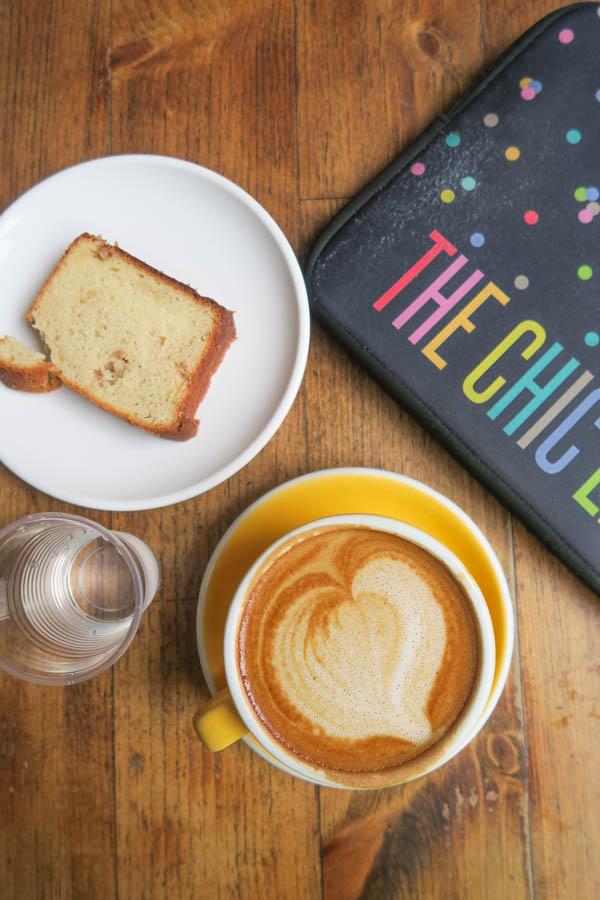 I hit up my fave, Devoción Coffee, for some post-biking-treats: an almond milk latte and apple ricotta pound cake. And water. Lots of water. They have tiny cups at the water station, so I think I stood there and filled it up like 4 times, chugging away while waiting for my coffee.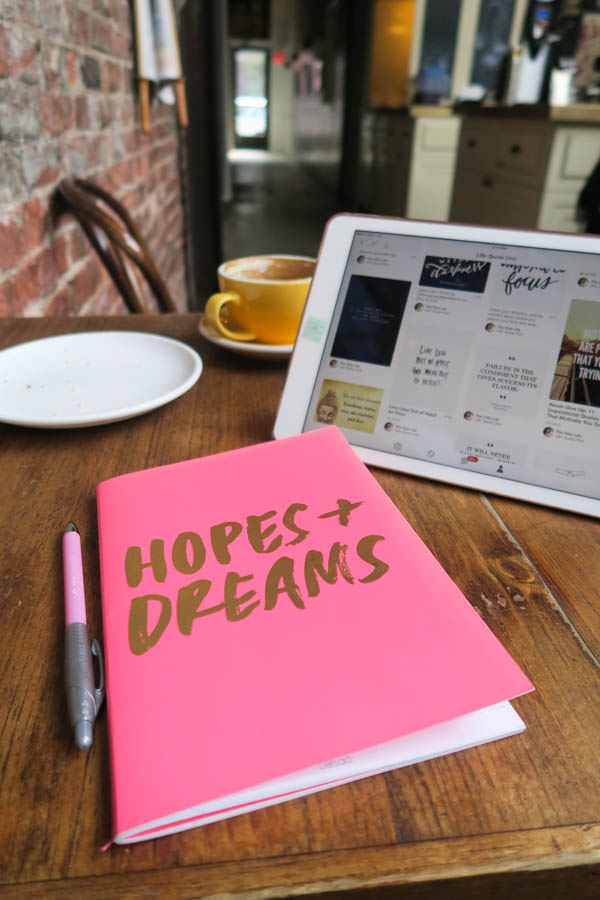 I'd brought my iPad and a notebook to do some blog/video planning. Lots of fun stuff ahead!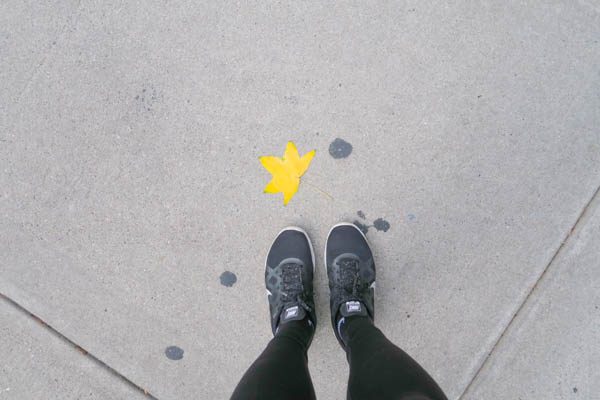 Fall is finally starting in the city. Just a few leaves here and there. It's about to get really pretty. And unfortunately…cold.
Catbird Ring Pickup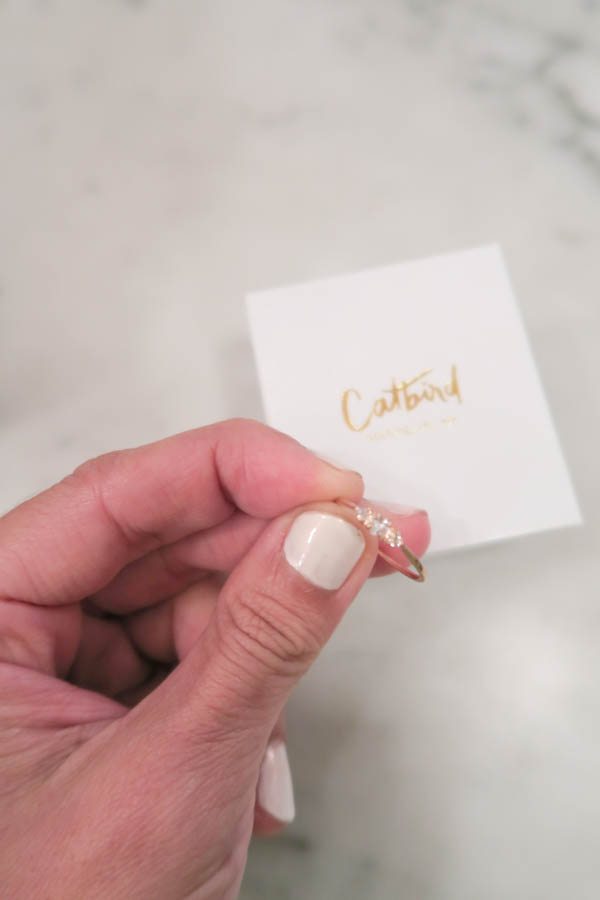 The whole reason I went to Williamsburg was actually to pick up a ring I'd ordered from Catbird for my birthday. It's the Sleeping Beauty ring, and it's gorgeous!
Work hard. Treat yourself.
Cafe Mogador Lunch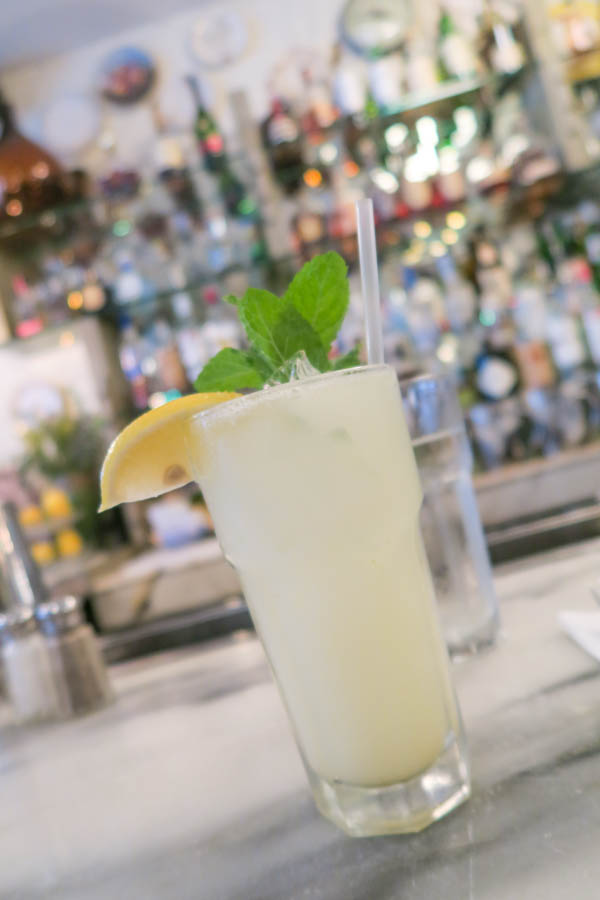 You'd think with all that biking, I'd be a lot more hungry. But I actually had a really big breakfast, so I wasn't. I was still thirsty though. This sparkling lemonade hit the spot.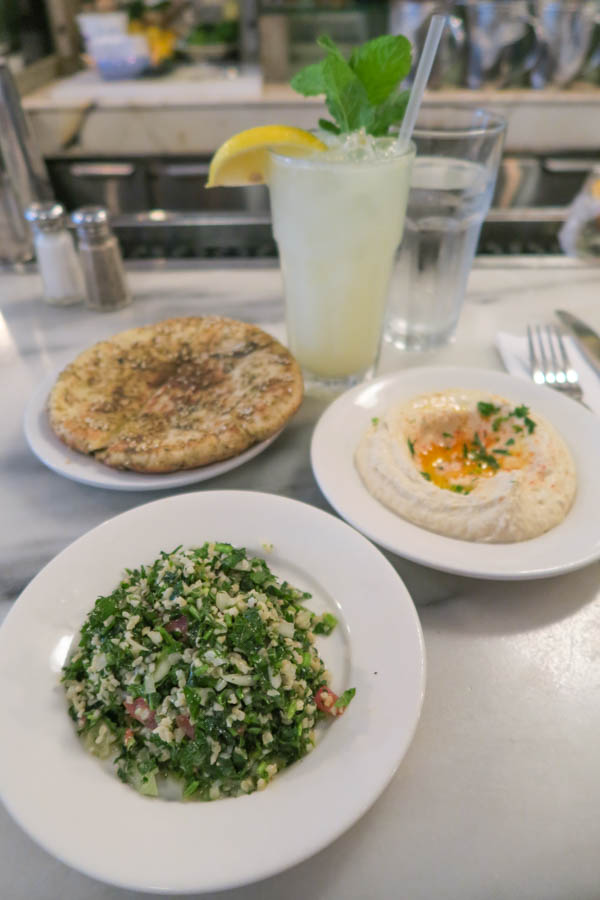 And since I'd had eggs (an omelet) for breakfast, I opted for more of the lunch-style options. I made my own combo – hummus, tabbouleh, and a warm pita with Za'atar spices. So good!
Biking Back to Manhattan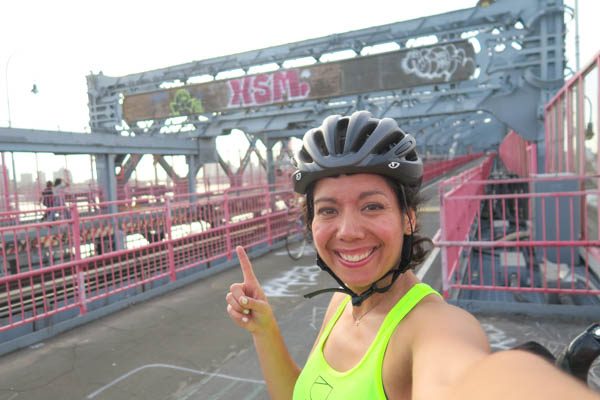 After lunch, I was feeling pretty good. So, I decided to bike back to Manhattan. There are bus stops and subway stops everywhere, so I figured if I got tired, I could just stop almost any time.
Plus, I knew biking up the Williamsburg Bridge would be the worst part, and it would be pretty easy after that.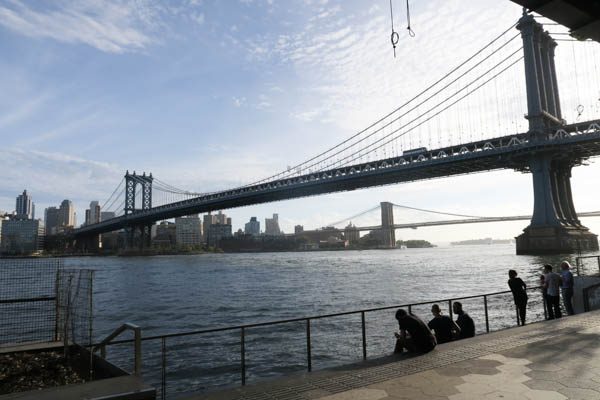 The sun was starting to set as I got into Manhattan, so I got some cool shots of the Brooklyn Bridge and more.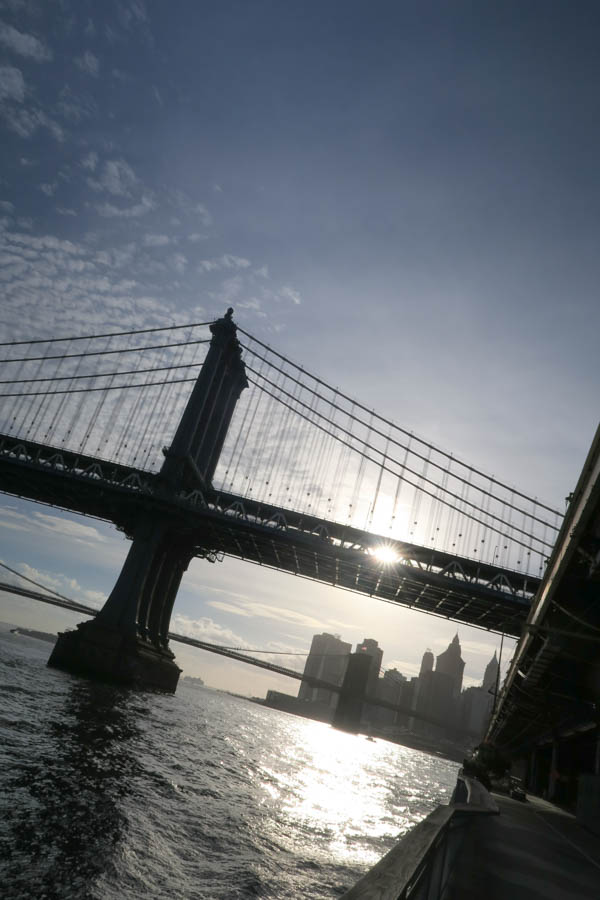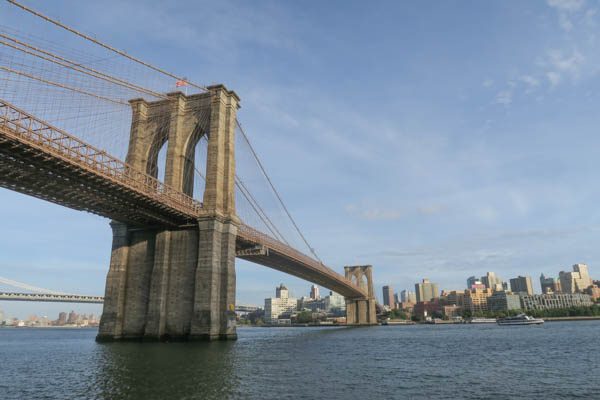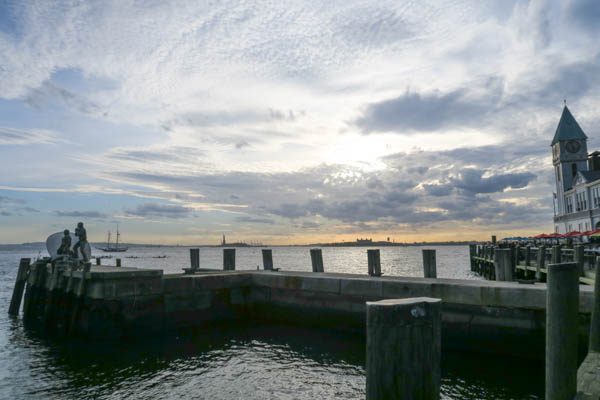 Here's a shot from the lower point of Manhattan.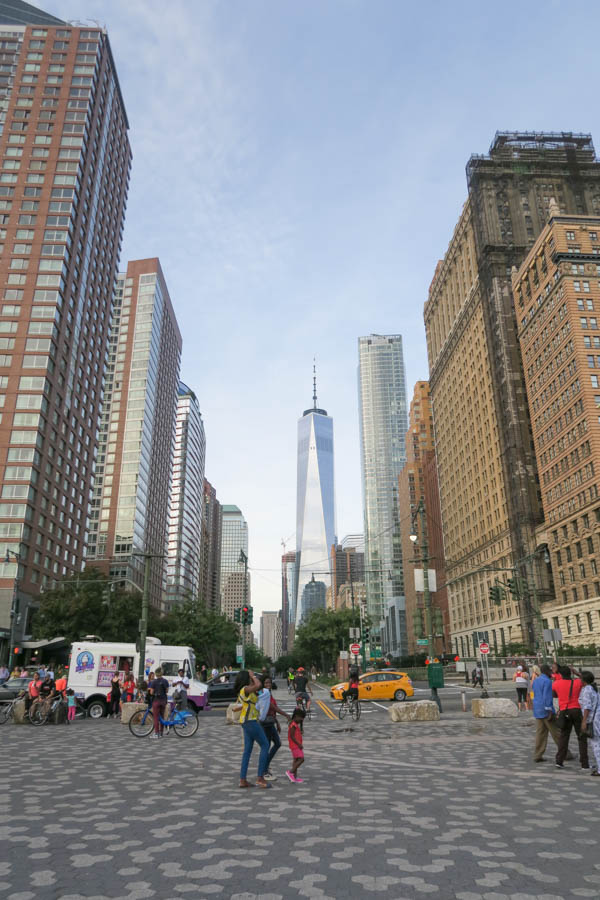 And approaching the west side of the bike path.
Did anyone notice the adorable kid running to the parent who hoists him up into the air and catches him/her? It's in the scene that looks like the above photo. Soooo cute! Look for the red shirt.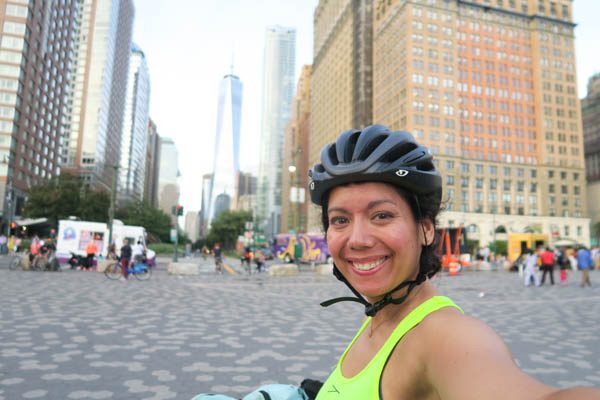 Almost there!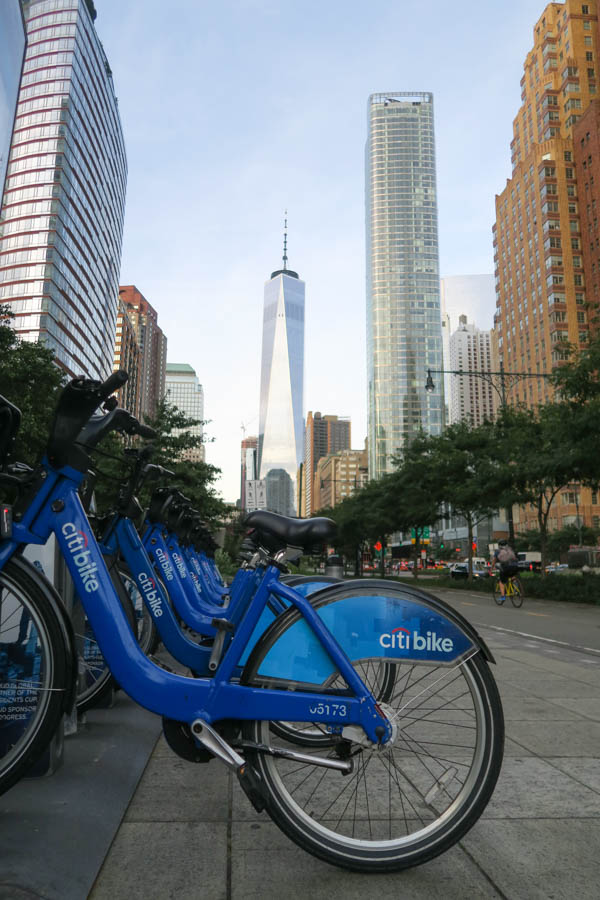 This past portion of the trip was a real treat. While the east side is mostly about water and there's quite a bit of construction, the west side is gorgeous.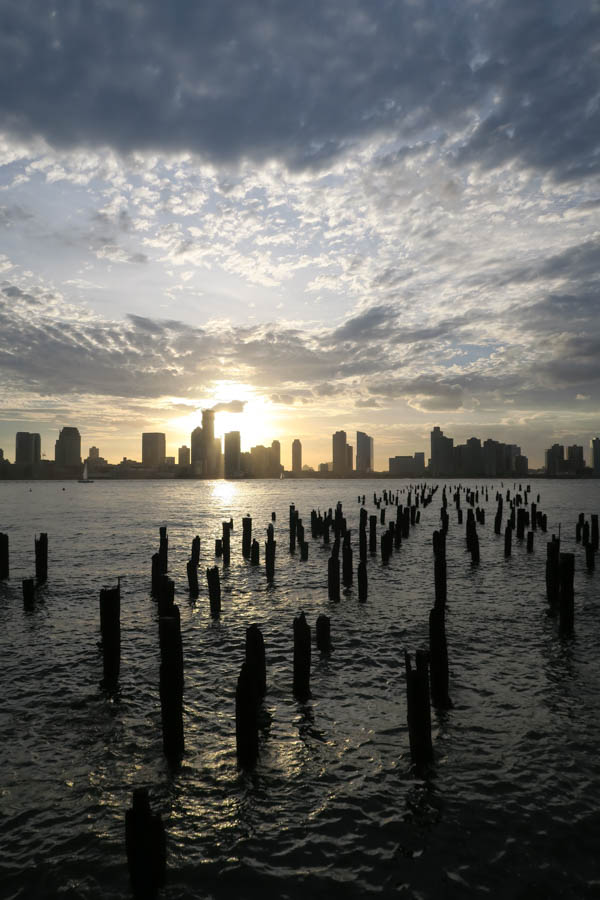 I even captured this stunning sunset over New Jersey.
I retuned back exhausted but feeling so accomplished. And strong. It's a great thing to feel strong when you're injured, and it was nice to change my perspective even a bit more on my current situation. While I may not be able to do all of the things I enjoyed so much last year, there's still so much that I can do. And things I wouldn't have if I was so focused on dance, rowing, and yoga.
Remember – you're more than your setback. Keep up that positive attitude and turn your obstacles into opportunities!
Thanks for reading and watching. Hope you enjoyed this post.