Hi friends! It's springtime in NYC, and guess who's still wearing coats and sweaters? This girl. The weather has been in the 40s and 50s. With an occasional warm day. Here are a couple outfits I've worn recently.
Sweater Dress and Trench Coat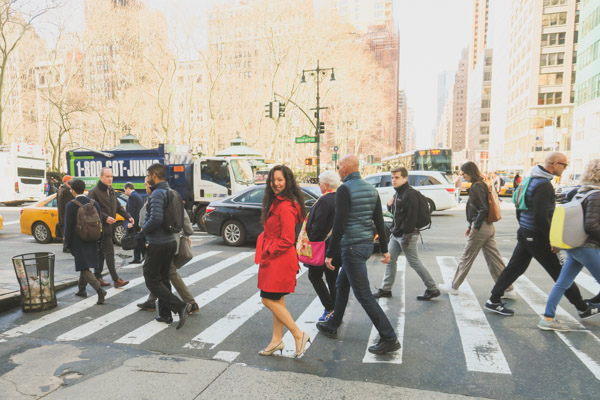 The bonus of weather warming up is being able to comfortably wear skirts again. So, if I can't rock a tank top, at least there's that. Sure, it's a sweater dress skirt. But I'll take it!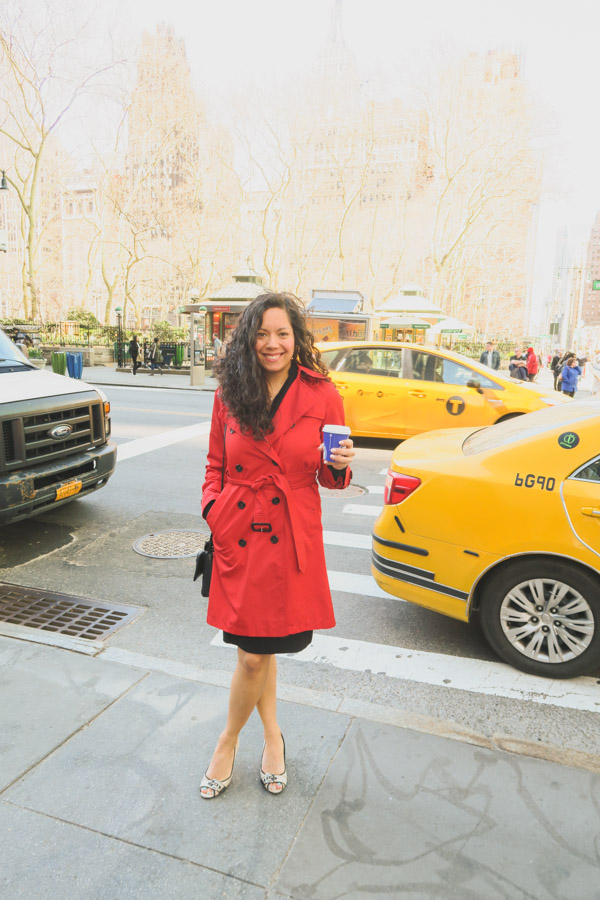 Do you guys hold onto your clothes for a long time? These shoes are ancient. I was trying to figure out how long I've had them. At first I estimated 5 years. Now I'm thinking maybe 10. That's the bonus of focusing on quality and purchasing investment items. Thankfully, I've found some good shoe peddlers over the years who have been able to breathe life into these shoes. I love them so much.
This coat is relatively old, as well. I bought it second-hand in Charlotte at the Green Jeans pop-up consignment sale. I've had good luck buying designer items second hand since they're usually so well made. And the styles are classic.
Outfit details:
black sweater dress by Michael Stars via Anthropologie sale
red trench coat: Burberry via Green Jeans consignment sale
purse: Kate Spade
shoes: Banana Republic
Ladies Who Lunch: Fresco by Scotto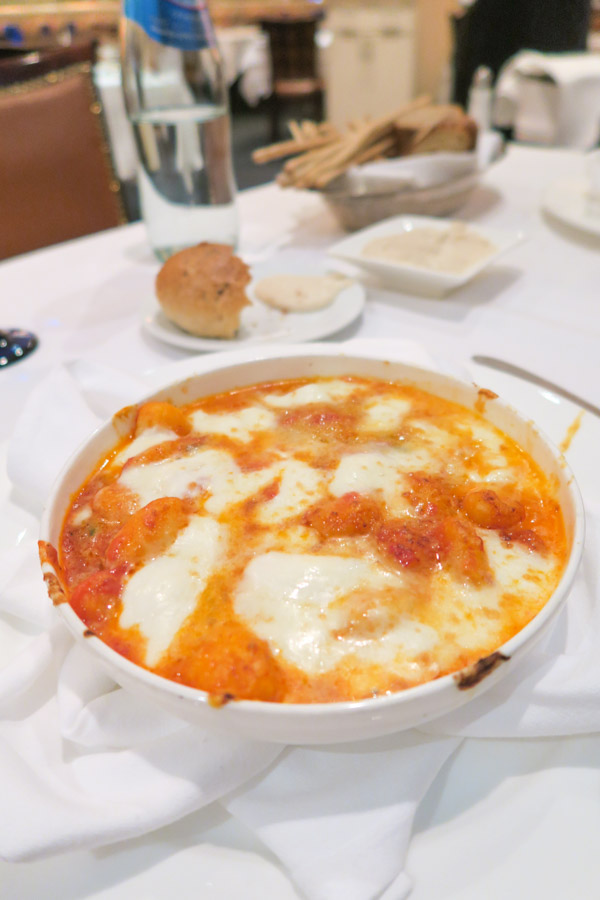 I had the good fortune of having lunch with one of my mentors. We tried to go to Fig and Olive, but they were closed for maintenance. So, we went barely a 1/4 block down to Fresco by Scotto. We both had this amazing lunch special. It's potato gnocchi baked in a tomato sauce and topped with melted, fresh mozzarella. So good!
All Black Outfit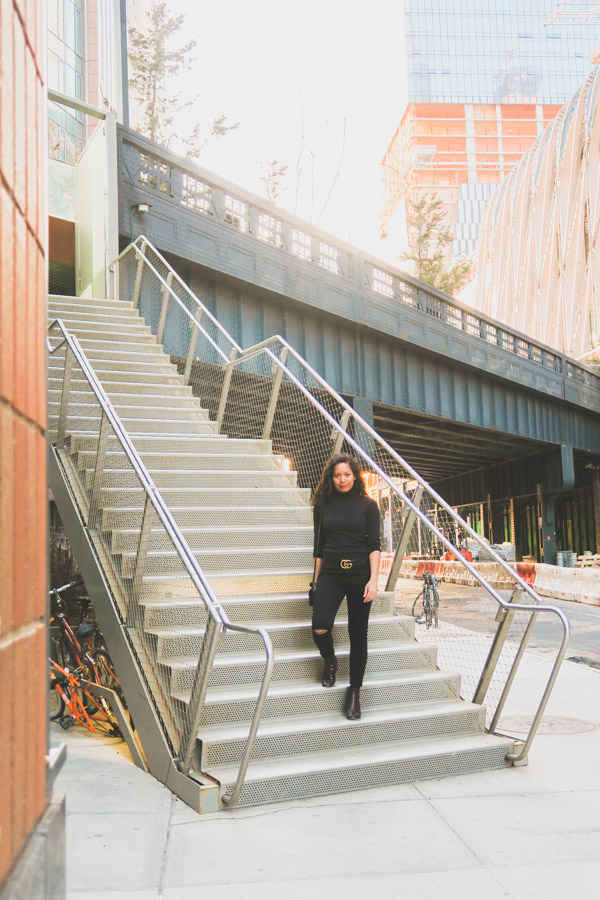 Since the weather was cooling down a bit, and I was meeting a very fashionable friend for dinner, I did an outfit change. Okay…mostly so I could rock my new Gucci belt.
Loved wearing the belt. But, I can't believe it's almost May, and I'm still wearing turtlenecks! C'mon spring! This cold weather needs to move along.
Though, it was warm enough that I could still wear my red trench coat. The coat is great for spring. It's not really meant for snow, but…gotta do it for the gram!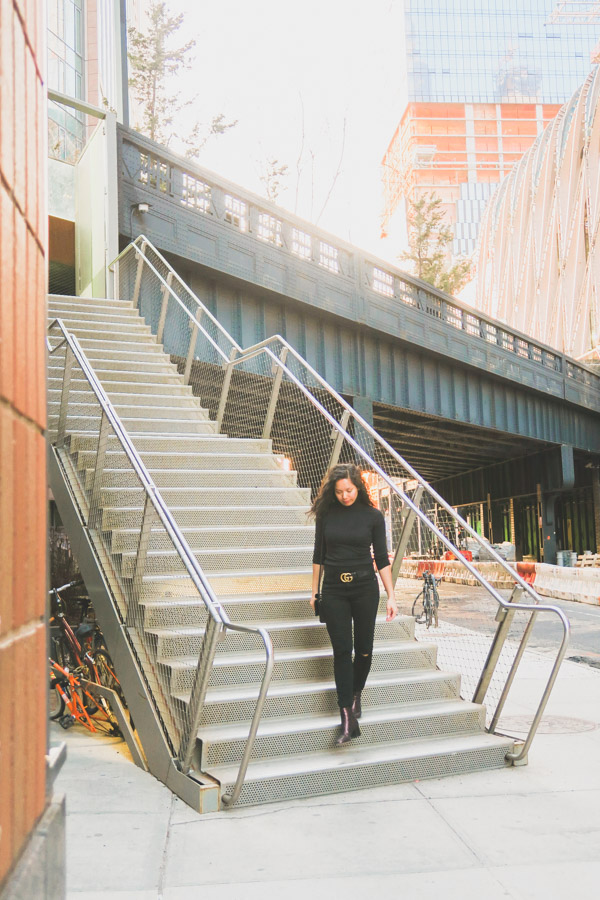 This belt was definitely an investment purchase, but I love that it so easily elevates any outfit.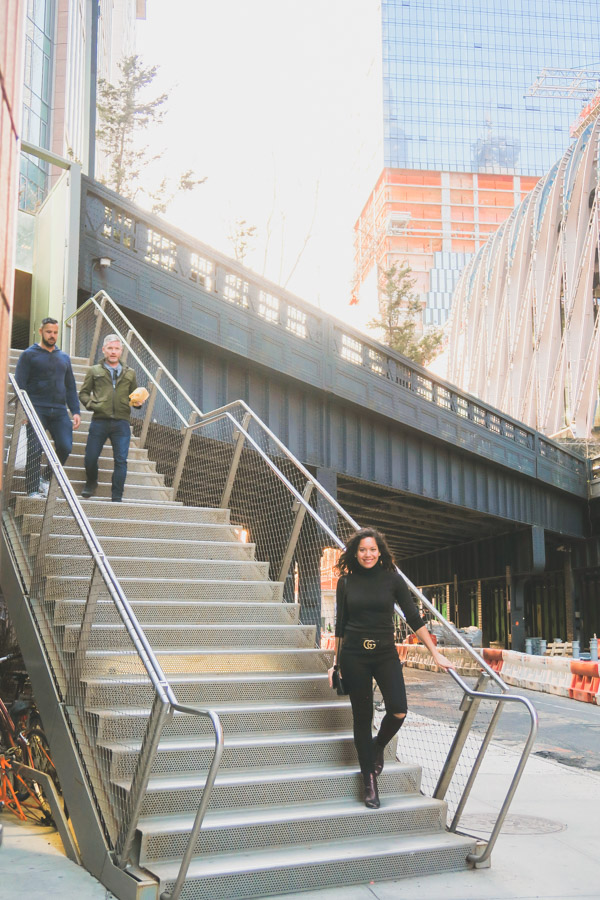 I kept this look simple with black on black clothes. The booties are another investment purchase that I've been wearing on the regular. Rather than buying 3-5 new pairs of boots this season, I got this pair of Rag and Bone booties. (okay, and those leopard bootie) They have a relatively low heel which makes walking around the city surprisingly manageable.
Outfit details:
turtleneck sweater: Banana Republic (had this sooooo long!)
jeans: 7 for all mankind
shoes: Rag and Bone
belt: Gucci
Cookshop NYC | Farm-to-Table Restaurant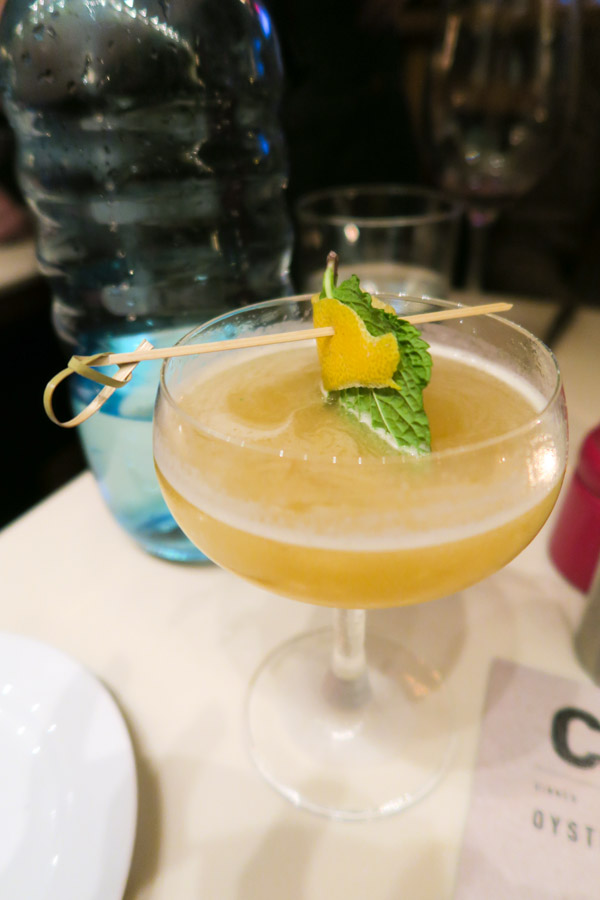 My friend suggested we meet at Cookshop NYC, and omg. Why haven't I been here yet? It's right in my style of eating. Farm-to-table!
I started with the Honeybee cocktail, which was nice and refreshing. A perfect spring drink.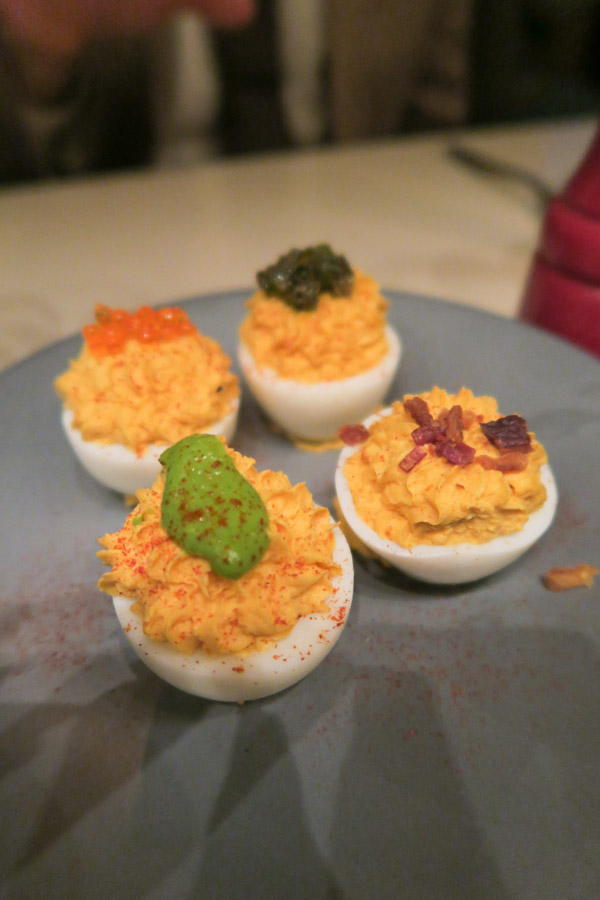 We shared the deviled eggs, which seemed to be a popular dish online, because it was featured in many photos. And I can see why. They were so good! I couldn't decide which topping I liked best.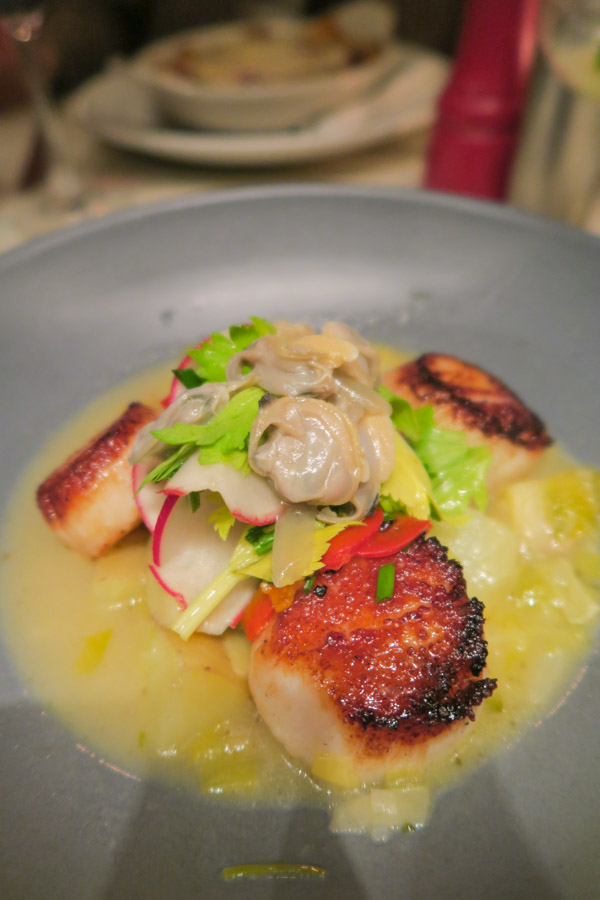 For my entree, I had the scallops, which were topped with clams. This is literally the first time I've ever ordered clams-anything. I really just wanted the scallops. Haha. But I have to say, I really enjoyed them! They were perfectly tender. The scallops had a beautiful sear. And I loved the leek sauce.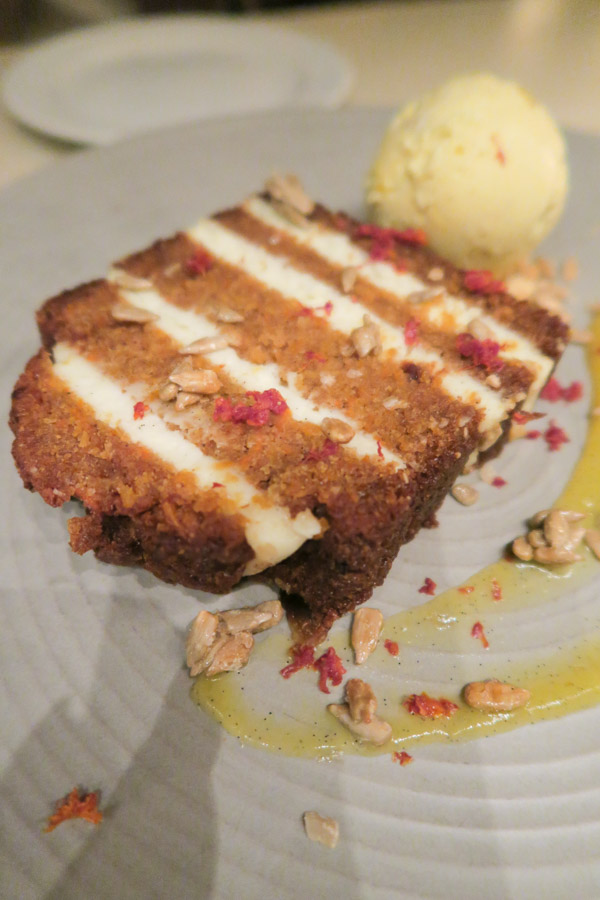 We were on the fence about dessert but decided to go for it if we shared. We had the carrot cake. It wasn't at all what we expected, but it was wonderful. The perfect ending to a great meal and fun day dining with friends.
***
How's the weather where you are? What types of clothes are you wearing?